Question
I'm 20 years old and my very controlling parents still tracking my iPhone on Find My Phone. They know every place I have been of the day. I mean I'm becoming an adult and I need my freedom. Does anyone who knows a way that I can fake location on Find My iPhone? Thanks!
- Question from MacRumors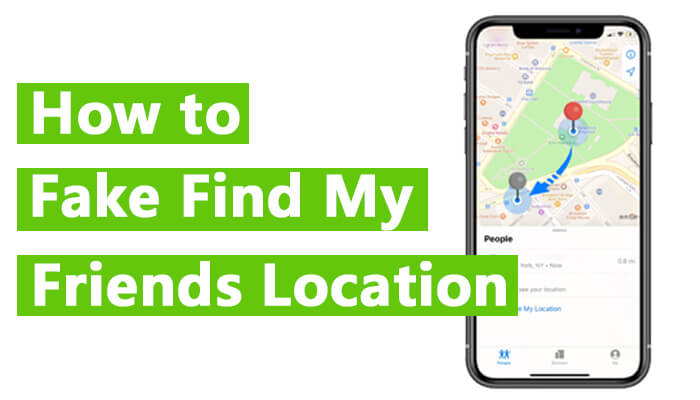 So how to fake location on Find My Friends, an app from Apple? You might also be thinking about this question as you don't want others to know where you have been. Right?
Here is it!
Gathering some readers' questions, today we are going to introduce several ways to solve this question: how to fake/freeze/hide location on Find My iPhone. We have divided the article into:
If you want to get GREAT results from faking location on Find My Friends, you will love this post.
Let's dive right in.
Part 1: The Necessity of Faking Location on Find My Friends
Well, if you are an iOS user, you should be familiar with Find My Friends. It shows the real location of you and the people you added on a map. This app's idea is good if you are worried about your children when you are not with them or going to a movie theater, park, and dating with people from different places.
However, you will have to be cautious of people who overuses this feature and tries to track you for inappropriate purpose. In this case, it's necessary to hide or fake your location on Find My Friends.
Here we list the reasons that you need to fake your location on Find My iPhone below:
People that get to know where you correctly you are. In any way, this is not comfortable for many, as it is a privacy breach that nobody wants.
Someone with a criminal mind can use your location to harm you or your loved ones.
There are many requests that you get from unknown people by tracking your location.
It has been proved that some applications are prone to hacking so you might land into issues if some hacker gets access to your app account.
Part 2: 5 Ways to Fake Location on Find My iPhone without Jailbreak
It's easy to fake location on Find My iPhone to trick your family or friends when you want to escape from them. This doesn't mean you need to leave your phone at home. To fake Find My Friends location, many options can be followed to get the desired results.
In this section, you will be getting 5 ways to fake location on Find my iPhone without jailbreak. Check it out!
The first tool to fake location on Find My Friends that came to my mind is iMyFone AnyTo, which is wildly used by millions of people. This program helps you change your location on iOS or Android devices to anywhere in the world. So you can use it to fake your location on Find My Friends without them knowing.
The best part?
Once you change your location with this tool, the location-based apps on your device will show the same virtual place. In this way, you can not only fake your location on Find My Friends app, but also show or share fake location on the social platform like WhatsApp, Wechat, Facebook, Snapchat, etc.
Watch Video Tutorial to Fake Location Easily on iPhone
[Video Transcription]
Here is How to Fake Location on Find My iPhone with AnyTo:
Step 1: Connect iPhone to the PC/Mac (Compatible with iOS 14 and former)
Launch iMyFone AnyTo on your Windows PC/Mac (you can click the Try It Free button above to download it free). Click the Get Start button.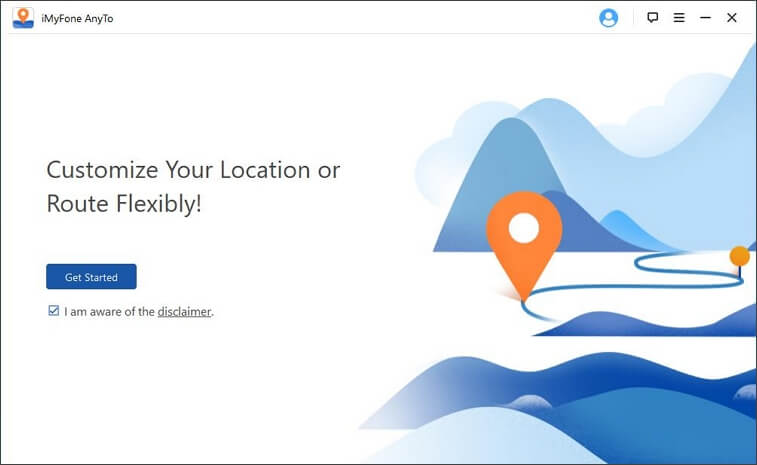 Step 2: Select Teleport Mode
Choose the third icon on the upper-right corner - Teleport Mode. Then you can input an address or zoom and drag the map to choose a fake location for Find My Friends app. Below takes Vancouver for example.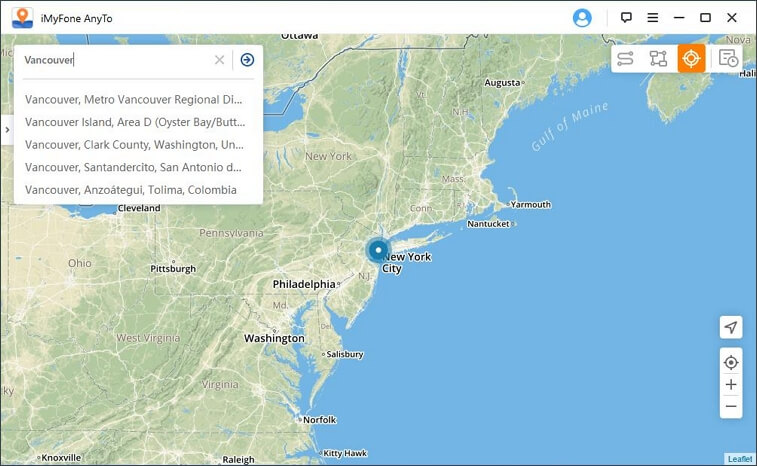 Step 3: Location Changed on Find My Friends app
Now just click the Move button to change your location on Find My Friends to this new location!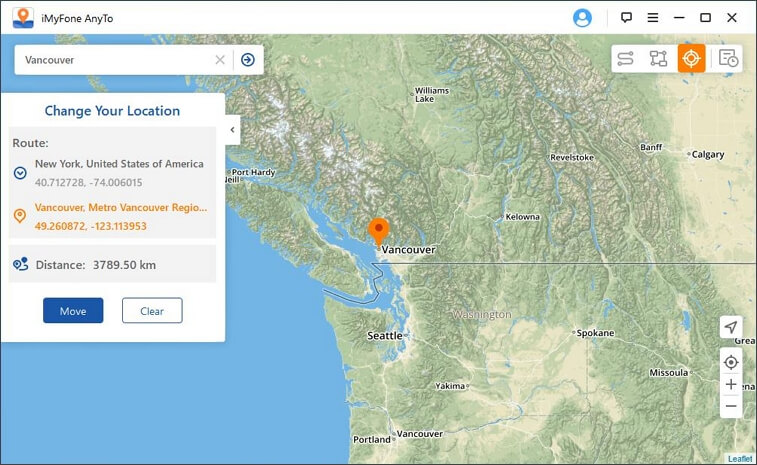 Open Find My Friends app on your iPhone. You can see your location on it is changed to this virtual location. That's it!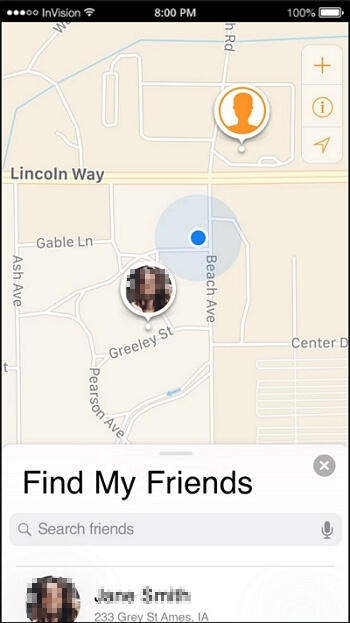 See, this is the whole step of changing location for Find My Friends on iPhone. Pretty easy, right? All you need is iMyFone AnyTo and a computer, that's all!
Now you have your freedom!
With this method, you won't worry about your location being tracked by your friends, fiancee, spouse, or parents. This method won't be detected by Apple, either. You are safe!
Now, it's your turn. Just click the below icon to download, install and start your freedom journey with iMyFone AnyTo right now!
---
If you don't have a computer around, you can use the second method to fake your location on Find My Friends. This would require you to install a VPN on your iPhone.
Note
It is reported that there are some security risks when using a VPN. Sometimes it can cause data leaks, shady privacy policies, malware infections, etc.
For people who have essential data recorded on the device, we would suggest you use iMyFone AnyTo to fake locations on Find My Friends
in the first method
.
Step 1: To fake location on Find My iPhone without jailbreak using Nord VPN, first search for the app within the app store. Locate the icon on the main screen once installed. Sign in to Nord VPN access the server.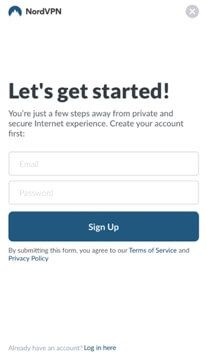 Step 2: Click on "Quick Connect" to connect the app as you like. Then allow the application to add the configurations.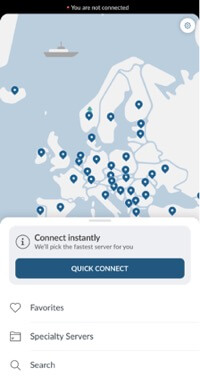 Step 3: Once the header turns green, you are connected to your chosen server and can spoof the location on Find My Friends.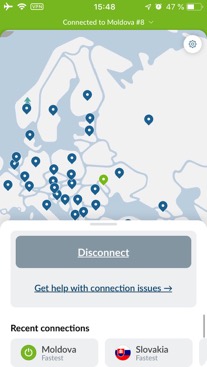 ---
Way 3: Use A Burner iPhone
People are talking about using a burner iPhone to a fake location in Find My Friends application. We have researched and tested it out. It did work.
This is simple and straightforward. It requires you to have another iOS device as the burner phone. And install Find My Friends on it. See the steps below.
Step 1: Log out of Find My Friends account from your main phone. Then log in with the same account on the burner device.
Step 2: Leave the burner phone to the location you want your friends/family members to think you are. And that's it!
For example, you can share your location from the burner phone that you leave at home while you go out. This is tricky, so we hope you are correctly doing this.
Note
This may be the easiest way to fake GPS on Find My Friends. However, you will miss messages when people try to contact you through Find My Friends app. They can't get any replies from you, which could cause people to be suspicious. So please weight the advantages and disadvantages of this method before using it.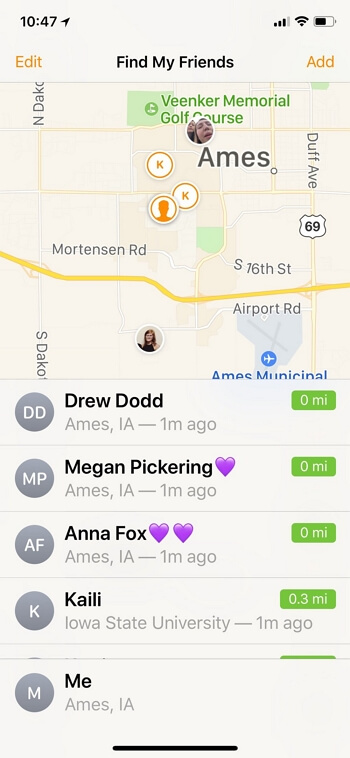 ---
It is another tool that you can use to manipulate your location on Find My Friends. This is too easy to use.
Step 1: Install this app on your iPhone. And you will get the following interface with Google Maps. Pinpoint the location and copy its co-ordinates with by clicking on them.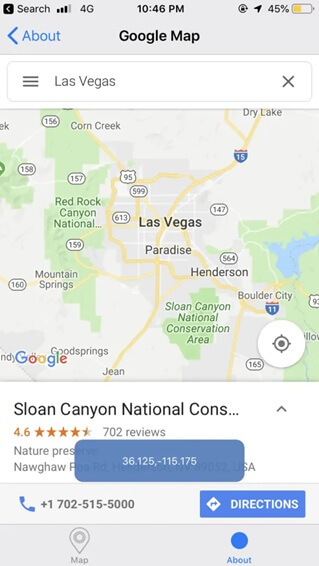 Step 2: You can also move within two fake locations. Specify the area and you are good to go.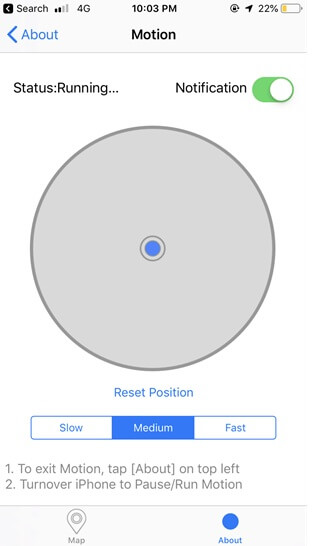 Step 3: You can also select the medium of movement, speed and what to do once you arrive.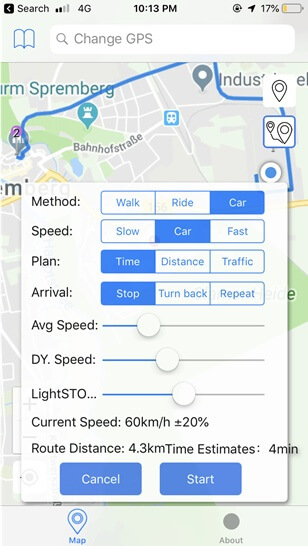 Step 4: You can also lock the GPS position if required and, thus, can manipulate the location on Find My Friends.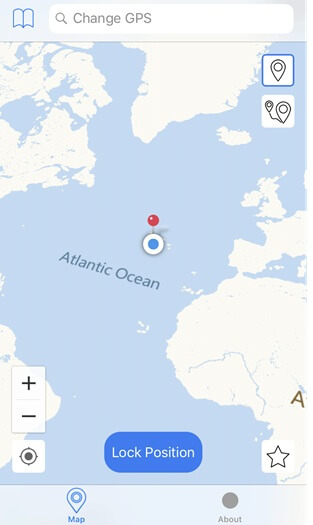 ---
Way 5: FMFNotifier [for Jailbroken iDevice]
If your iPhone or iPad has been jailbroken, you can try FMFNotifier. Here is how to fake location on Find My iPhone using FMFNotifier.
Step 1: Turn on the location spoofer as soon as the app has been installed. Choose the label that you want to display while the location is spoofed. You can also customize the label.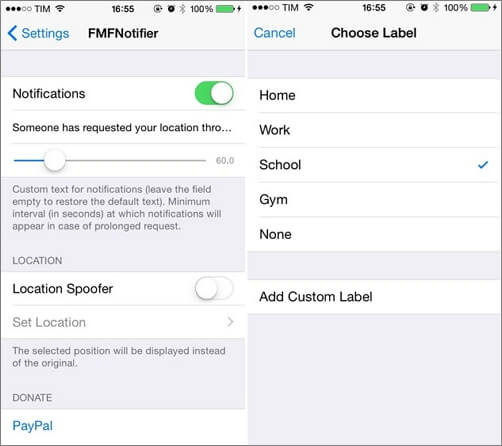 Step 2: Choose the location where you want to be appeared on the Find My Friends application and lock it.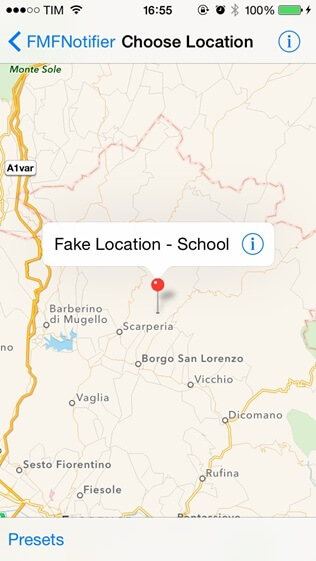 Step 3: Now, you are good to go. If someone requests your location or starts to follow you, a notification will be displayed.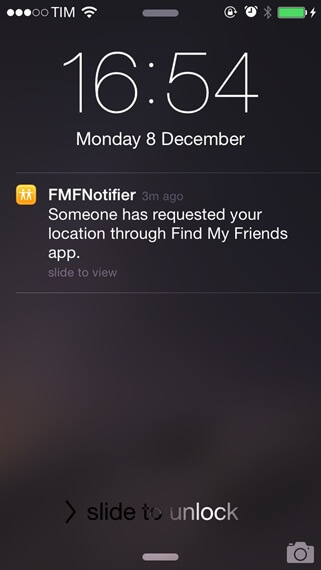 Part 3: Is There Any Risk in Find My Friends Location Faking?
In case there is a real emergency your friends and family are not able to locate your accurately.
It is a safety risk as researched and proven by Harvard IT Center. The research paper also shows that location manipulation compromises the device. It becomes vulnerable to hackers.
If the location change app malfunction then you need to reset your iPhone or else the location can never be reverted to the original.
Part 4: Hot FAQs about Find My Friends
1 What Happened to "Find My Friends" App on iOS 13?
After the iOS 13 update, Find My Friends and Find My iPhone have been assembled in a new app named "Find My". That means, with the help of this new app "Find My", you can not only share your location with family members but also track your iPhone's location.
---
2 Can You Turn off Find My Friends without Your Friends/Parents Knowing?
When you start sharing your location with your family and friends, they will get a notification when you want to disable Find My Friends on your iPhone.
Fortunately, you can use location spoofer like iMyFone AnyTo mentioned in Part 2 to fake your location on Find My Friends and make your family believe you're somewhere else, and your family members and friends will not get any information about your actual location.
---
3 Does Find My Friends Work on Airplane Mode?
If you turn on Airplane mode and have no WiFi, your location will show unavailable. If you are still on WiFi, your location will be showed on Find My Friends, however, there might be a delay.
---
4 Does Find My Friends Work When iPhone Is Off?
If your iPhone is turned off, Find My Friends will show the last location updated from your device, which means, you won't be followed by Find My Friends if you turn off your iPhone.
---
5 Why Does Find My Friends Say No Location Found?
That means, your iDevice is off or is not connected to WiFi or cellular. Besides, if your friends turned on "Hide My Location" in Find My Friend, it will say no location found either.
The bottom line
How to fake location on Find My iPhone? I bet you have picked the solution from this article. iMyFone AnyTo is a nice choice. It is a fun-filled activity that will ensure that your friends and family get tricked. However, we would suggest that this service must only be used when there is a dire need for changing your location on Find My Friends app. Other than this, the location change in normal routine is not suggested be used, as it is safer than your family knows your location.
Tell us what do you think about this topic. You can leave messages below if you have any questions!