The problem of No Location found on iPhone is common for many users. There are many reasons for this, but the solutions are pretty simple and straightforward.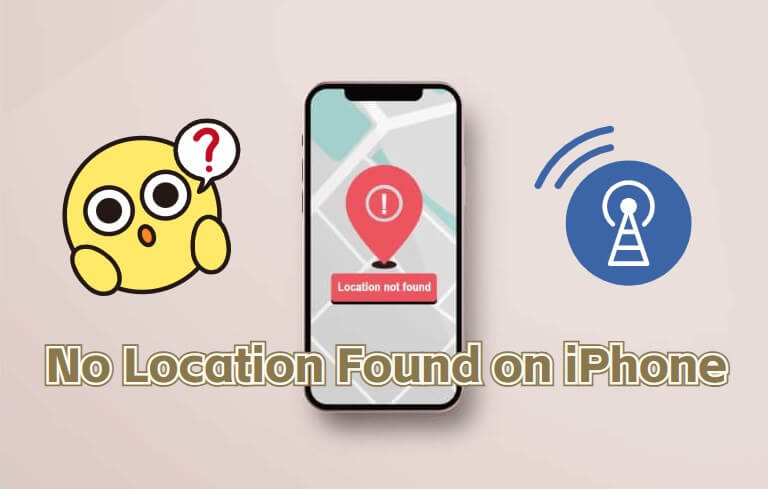 This article will provide you with some information about the problem, as well as some possible solutions for it.
Part 1: Why Does "No Location Found" Mean on iPhone?
iPhones have a handy feature that allows users to track their friends and family using the phone's share location feature. However, you may wonder what it means if you or someone else receives a No Location Found message on their iPhone.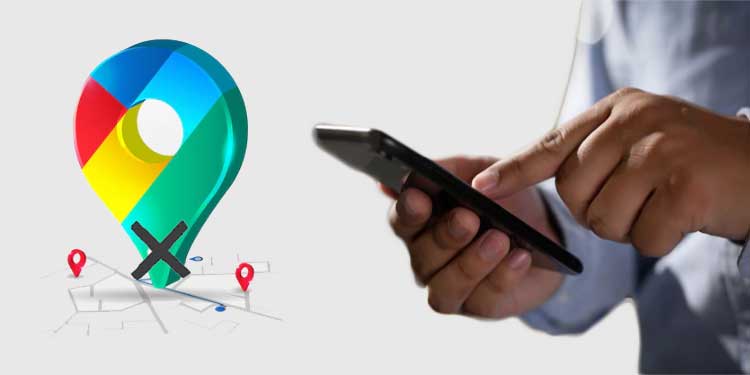 No Location Found for an iPhone can indicate several things, including the iPhone being in airplane mode, being out of service, the iOS system not being up to date, or the location or Find My Phone services being disabled.
Part 2: How to Fix "No Location Found" on iPhone?
Now, let's look at the fixes that can be applied to the Find My App's location issues. Even though the solutions offered are relatively complete, different solutions might work for both issues. So, keep an eye on the fixes and choose the solution that best suits your personality.
01

Checking the Apple's System Status Page
Apple's System Status Page is a great tool to fix "No Location Found" on your iPhone. You can find the System Status Page on Apple's website.
The System Status Page will update the most recent information about Apple's products, including iOS and macOS. This is an excellent place to check for updates if you are trying to find out what is going on with your iPhone.
02

Change the Network Connections Setting to Refreshing Network Settings
It is not necessary to start with complicated procedures to resolve "No Location Found" issues on your device. You can look for a solution to this issue through your iPhone's network settings.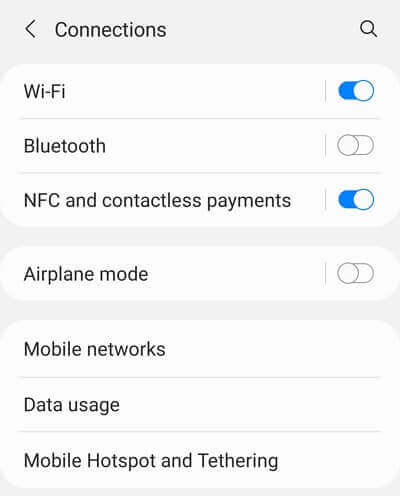 First, if your iPhone is connected to a Wi-Fi network, you can switch to a cellular data network or another Wi-Fi network. To fix issues across them, try turning off and on the services. If location errors arise due to network inefficiencies, changing the network settings would successfully resolve them.
03

Turn off the Airplane Mode across your iPhone
Airplane mode disables all wireless connections on your device. This includes Wi-Fi, Bluetooth, and cellular data. When the device is in Airplane mode, the GPS cannot locate your position, leading to the "No Location Found" error. The Airplane Mode can be turned off by going to Settings, then tapping airplane mode and turning it off.
04

Set the Appropriate Date & Time for the Phone
It is essential to set the appropriate date and time of the phone to fix "No Location Found" on the iPhone. A mismatch between your device and server time often causes this problem. To get rid of this, you need to change your device's date and time settings.
To set the date and time, launch Settings from your home screen. Tap General and then select Date & Time. Then tap Set Automatically and make sure that this is turned off. Next, tap Set Date & Time and input your current location's correct date, time, and time zone information. Tap Done when finished to save these settings.
05

Try Restarting your iPhone
The iPhone's location services are powered by three different systems: GPS, Wi-Fi, and cellular data. Hence, when one of these systems is not working correctly or needs to be in order, the other two will try to compensate for the lack of data.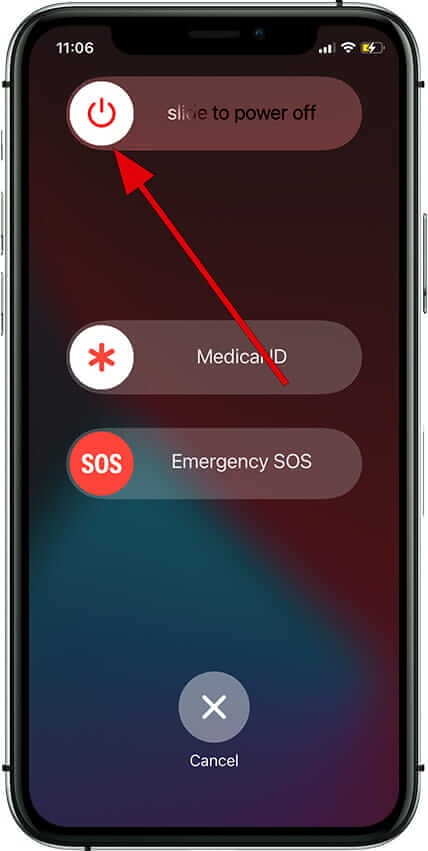 If your iPhone has been experiencing issues with location tracking, you should restart the device. This can reset all three systems and help you get back on track.
06

Enable Location Services From iPhone Settings
If your iPhone cannot provide your location, it may be because the Location Services feature is turned off. In order to enable Location Services from the Settings app on an iPhone, follow these steps:
Tap "Settings" from the home screen of your device.
Scroll down and tap "Privacy".
Tap "Location Services".
Slide the switch next to "Location Services" so that it turns green.
07

Turning on Precise Location on iPhone
The precise location is a feature on iPhone that allows the user to provide their location more accurately. It can be turned on in the Settings app. Once it is turned on, it will work like GPS and give you accurate location information.
Part 3: FAQs about Find My App iPhone
1 Does "Location Not Available" on iPhone mean they turned it off?
The device may have been turned off if you receive the error message "Location Not Available" while using the Find My service. It should be noted that this is one of many instances of such a problem, as other problems like software bugs and networking errors can also cause such a mistake.
---
2 Does "No Location Found" mean they stopped sharing?
Yes, When you see "No Location Found" on your iPhone, it usually means that the person you are trying to reach has turned off their location sharing.
---
3 How to Know if Someone Turned off Their Location on iPhone?
You can enable this option in the Find My app, which displays a list of People who have activated their location. If you need help finding a specific user on the list, they've turned off location services on their iPhones.
---
[Bonus Tips] How to Spoof Location on My Devices?
No, there is no risk of getting caught if you cheat on Strava using the iMyFone AnyTo location changer.
iMyFone AnyTo is an application that can help you spoof your location on your devices. You can use it to access content that is unavailable in your region. Moreover, you can use it to bypass internet restrictions and get access to the internet without any hassle. It has been built with advanced technology and features that make it one of the best apps for spoofing locations on any device.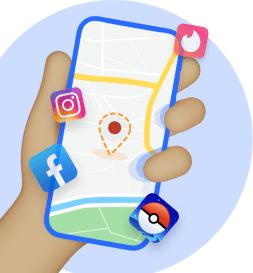 Change GPS Location on iOS/Android
Step 1: Connect iPhone to the PC/Mac
Launch iMyFone AnyTo on your Windows PC/Mac (you can click the Try It Free button above to download it free). Click the Get Start button.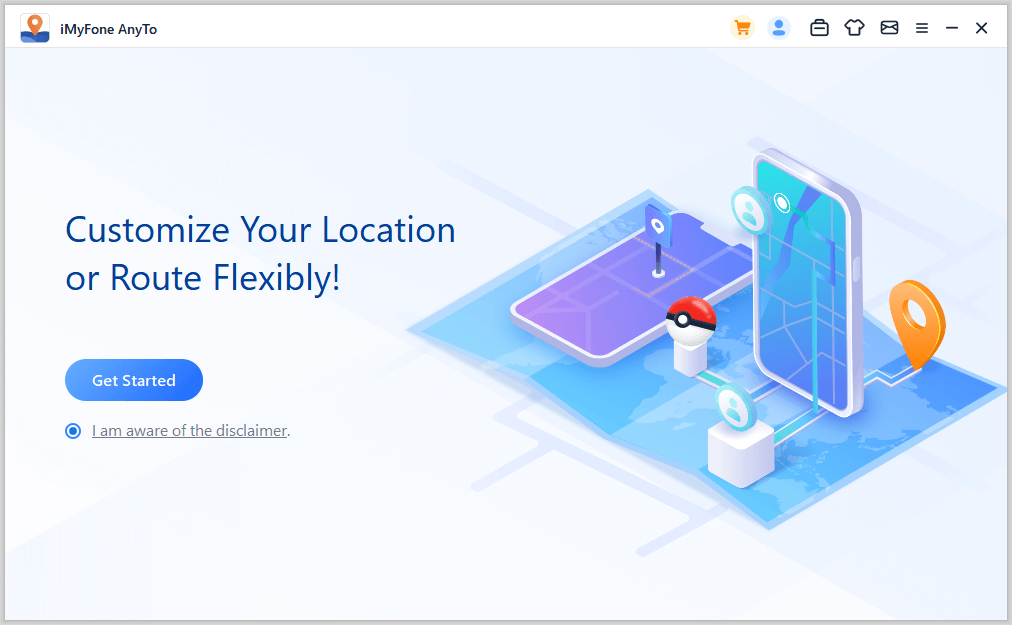 Step 2: Select Teleport Mode
Choose the third icon on the upper-right corner - Teleport Mode. Then you can input an address or zoom and drag the map to choose a fake location.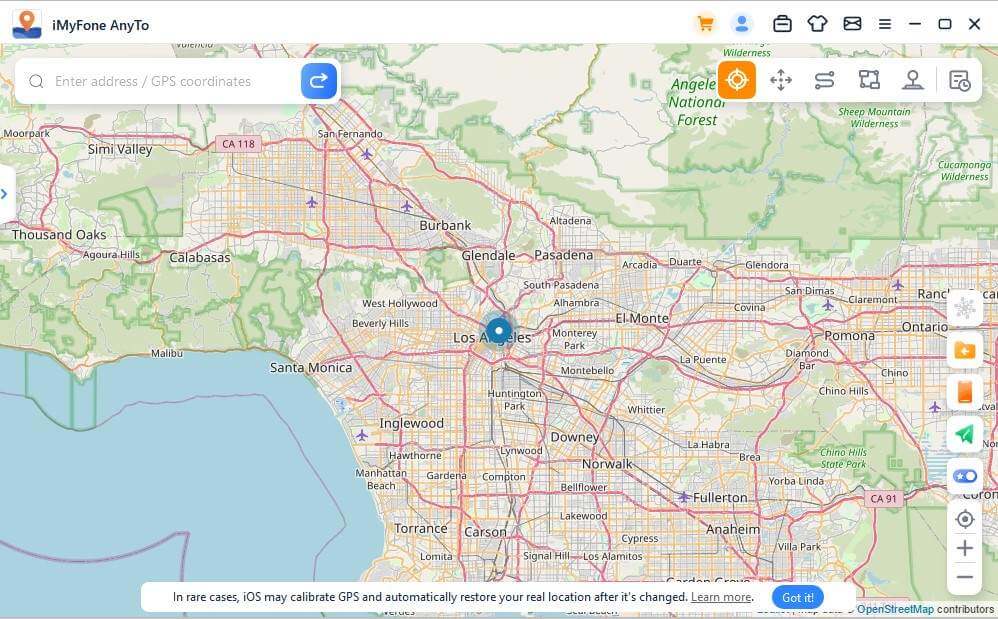 Step 3: Location Changed on Map
Now just click the Move button to change your location on the map to this new location!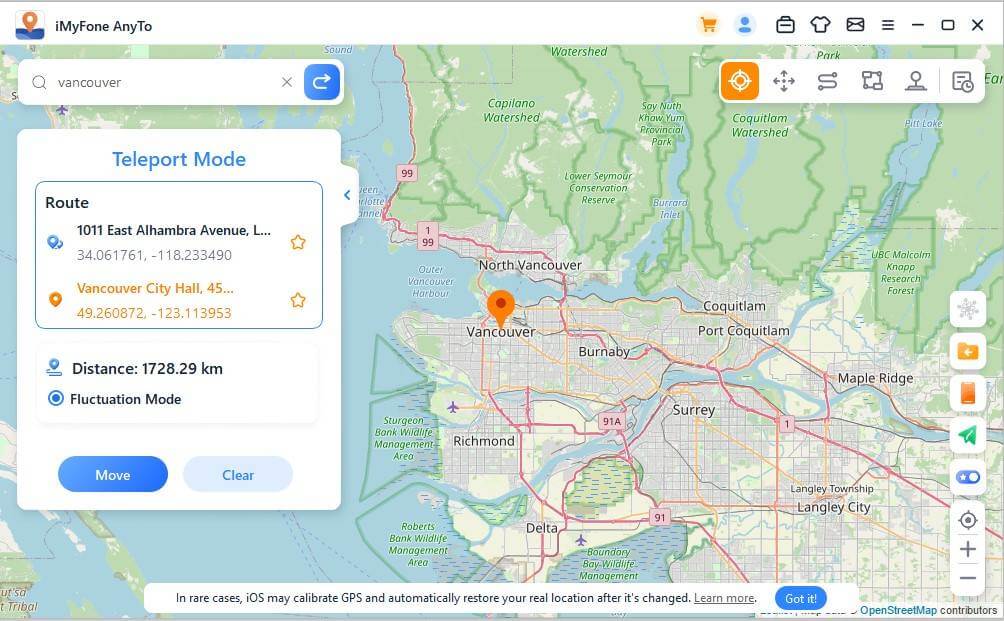 Final Word
In conclusion, Apple is always working on the best possible solution to no location found on iPhone. We hope they find a solution soon and make the location services more accurate.