"Peter once had a terrible experience. His iPhone navigation history got his movements for the previous day completely wrong, to the extent of putting him in an apartment complex located 12 miles in the opposite direction to where he had gone. "
iPhones are perfect for the most part. However, connectivity issues and GPS issues tend to arise every once in a while, like the above the case. If you don't know how to fix them immediately, it can get on your nerves really fast. This article addresses how to deal with the similar issues - "why is my location wrong on my iPhone?" and how to fix the problem.
Why Does My iPhone Show the Wrong Location or Navigation History?
Smartphones such as the recent versions of iPhones are loved by many due to their design and, more importantly, their versatility in functionality. For instance, one of its popular uses is as a navigational tool, which not only gives you the direction of where you want to go but also keeps a record of your movements throughout the day. That's why it can become quite frustrating whenever this function gets bugged and consequently fails to provide the most accurate information.
Now, before we get into the nitty-gritty of why this sometimes happens, let's first attempt to understand how exactly iPhones perform their navigational functions.
Ideally, iPhones, as other smartphones with similar capabilities, use what's known as a GPS to carry out trilateration. This is a process where a location is drawn based on the communication passed between three satellites. It is important to note that not all smartphones use this technique. Others use another GPS iteration known as wireless-assisted GPS integration that primarily incorporates information provided by satellites orbiting the earth to determine your exact location.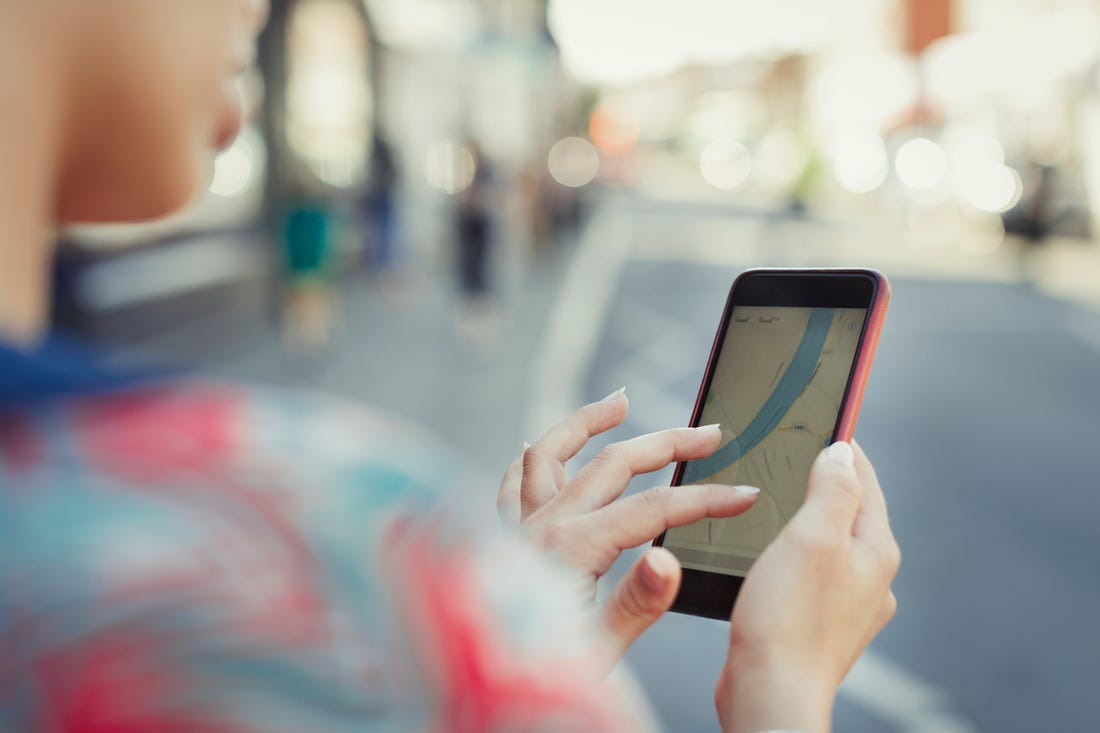 The following are some very common reasons why an iPhone location service may give the wrong information.
The navigation function in an iPhone heavily depends on the ability to have a stable connection along with a proper reception service. Whenever you are close to obstructions that impede signals and connectivity, your GPS service is bound to start acting up.
When apps or the iOS get bugged updates, sometimes the navigation service may also be affected. This is quite easy to trace back since it is usually noticeable as soon as a faulty update completes.
Turning on location services restrictions
Because of privacy and security concerns, you may opt to disable, deny, or limit an app the ability to access your current location. This will then cause your iPhone's navigation records to cause errors.
Why Is My Location Wrong on My iPhone - How to Fix this?
Now that we've looked at why location and navigation issues can sometimes occur in iPhones, let's delve a little more in-depth on a case by case basis regarding how to fix various GPS locations and navigations issues for your iPhone.
Case 1. Why Does My iPhone Think I'm in Another City?
A significant number of users reported GPS issues when iOS 8.4 and iOS 9.3 dropped. If your iPhone thinks you're in somewhere but you actually not, most likely there is something wrong about Location Services.
Now, one quick way to fix this issue is by toggling on your iPhone's Location Services if the location service is disabled. Follow the steps below to do this.
Step 1: Navigate to "Settings > Privacy > Location Services".
Step 2: Turn location service on to fix iPhone wrong location problem.
Step 3: If the location service is already enabled, you can refresh this feature. Turn it off and wait for about 20 seconds or several minutes and then turn it back on.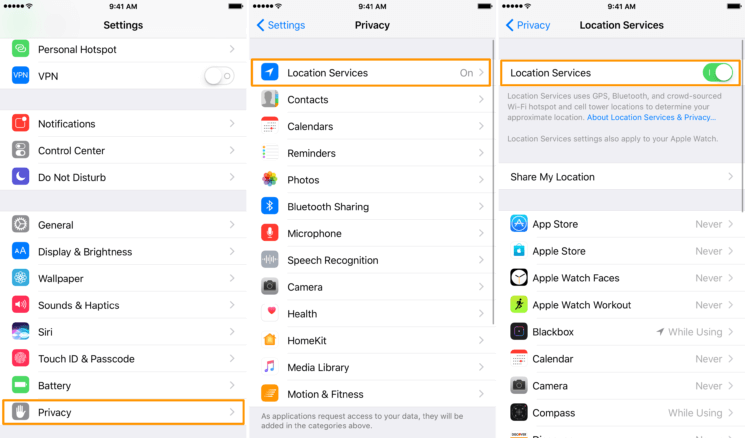 Note
If you enable location service for a specific application, you may have to tap "Always" to let the app abtain your location when it's on/off or in background. Otherwise, the app may not work.
Case 2. Why Is Find My iPhone Not Updating Location?
"Find My iPhone" is an incredible tool for locating misplaced or stolen iPhones. It allows you to lock your iPhone and/or remotely delete sensitive or personal information. However, for one reason or another, it may fail to work as intended. Let's go over a few common reasons why this happens.
Reason #1: You Did Not Activate "Find My iPhone" or "iCloud"
"iCloud" and "Find My iPhone" must be turned on before the iPhone is misplaced or stolen. It is impossible to locate the iPhone if the service does not know what it is looking for. It is advisable that you enable these features as soon as you get a new iPhone.
Tip: In this case, you can turn on Find My iPhone. Go to "Settings > your device name > iCloud > Find My iPhone > turn on Find My iPhone".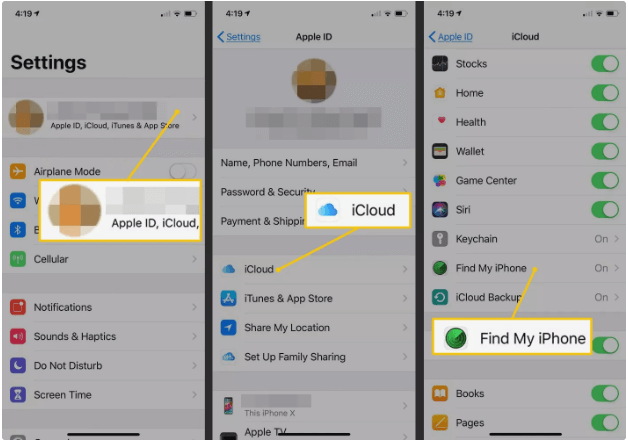 Reason #2: The iPhone Does Not Have Internet Connection
This is an internet-based service and therefore requires that the internet be switched on in order to locate your missing iPhone. It's possible that either it is out of range of Wi-Fi or cellular networks or that it has been switched to Airplane mode.
Tip: In this case, you can reconnect Wi-Fi or cellular networks. Or you can disable Airplane mode through "Settings > turn off Airplane Mode".

Reason #3: The iPhone is Turned Off
Just like the internet connection, the iPhone has to actually be on to be located. The Find my iPhone site will display the last known location before the iPhone was turned off.
Tip: In this case, you have to recharge your iPhone as soon as possible. If your iPhone shows red battery and you cannot charge your device right away, you can enable Low Power Mode.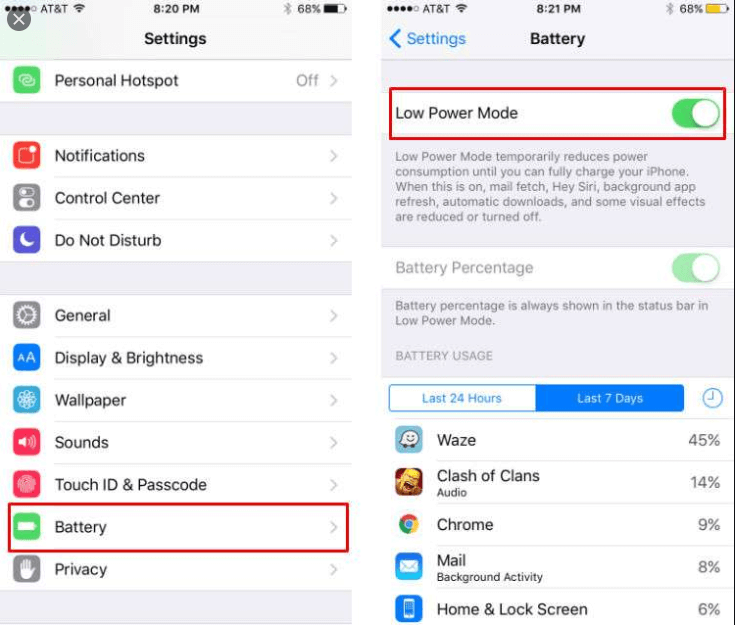 These are just a few main reasons why Find my iPhone may fail to provide accurate location information. And this may also cause the issue of why is my location wrong on my iPhone.
Case 3. Why Is My GPS Not Working Properly after iOS 9.3 Update?
In most case, this issue may disappear after a few hours because your iPhone need some time to settle after the update. If not, you can try to fix this issue with the methods we listed below.
Option #1: Reset your iPhone's Network Settings
If all of the above suggestions don't fix your GPS issue, try resetting the network settings by following these steps.
Step 1: Navigate to "Settings > General > Reset > Reset Network Settings".
Step 2: Enter the Apple ID passcode that asked.
Step 3: Tap onto "Reset Network Settings or Reset Location & Privacy".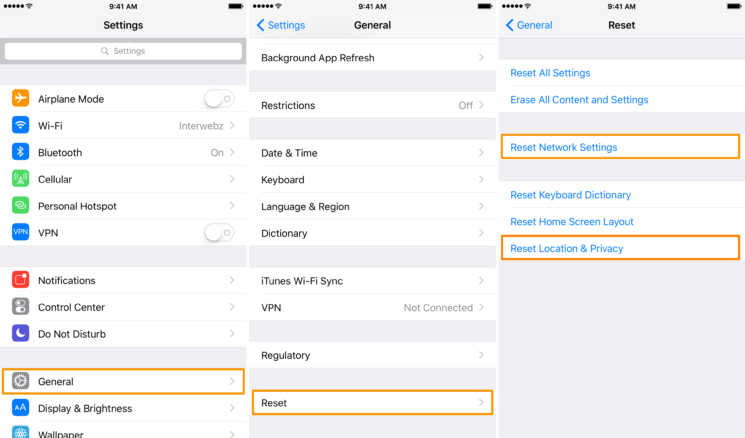 Option #2: Check for App Updates
Make sure the app for which GPS service is faulty is updated to its latest version. You can do this by following these steps.
Step 1: Navigate to "App Store > Updates".
Step 2: Look for the app with issues and update to its latest version.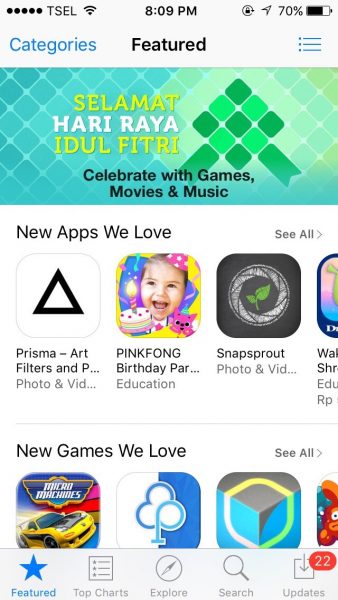 Option #3: Perform a Soft Reset
The beauty of a soft reset is that it protects your data. Here's how you do it.
Step 1: Push and hold down the power button and the sleep/wake button simultaneously for about 10 seconds.
Step 2: Once the apple logo appears, you can release the buttons.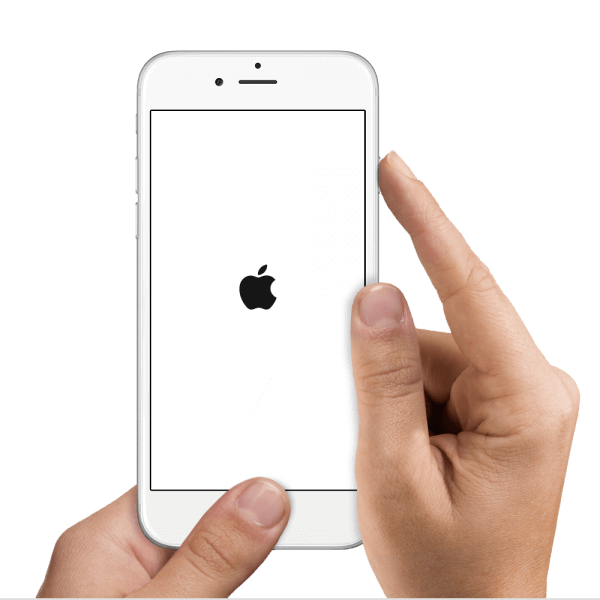 Other Useful Tips to Fix Wrong GPS Problem on iPhone
There are other useful tips you may try in case your iPhone's GPS functionality is not restored. Here they are:
Use the location services outdoors and away from tall buildings where there is good reception.
Make sure you have a proper internet connection when using GPS apps.
Confirm that there are no outages by visiting the Apple Support system status page.
Update your iPhone map apps.
If all of these suggestions fail to restore your iPhone GPS to proper functioning, then it is very likely that you are dealing with damage to the hardware, particularly the GPS chip. This may happen if your iPhone has been subject to frequent hard drops on the floor or has been exposed to liquid. You will need to visit a licensed Apple support store to have the technicians investigate the issue further. So the above are all answers to "why is my location wrong on my iPhone".
Bonus – Learn More about Location Service on iPhone
Privacy and security settings in iOS allow you to control how certain apps access information stored or collected by your iPhone. For instance, social media sites such as Tik Tok or Snapchat will ask for permission to access your camera in order to upload your photos or videos. Location services work in a similar way. It allows you to control the apps that get information about your location, for example, Maps and Weather.
Normally, you will see a black or white arrow in the status bar when "Location Services" is active. A blue marker designates your approximate location; otherwise, it may be presented as a blue circle around a large area (but not precise location). It goes without saying that the larger the circle, the less precise your location. The accuracy of this feature largely depends on data services, much of which changes depending on your geographical location.
How to Change location on iPhone while Location Service Is on
After learning about iPhone location service, you maybe also interested in changing GPS location on iPhone. iMyFone AnyTo is a professional location changer application for iOS devices. This fantastic program can help you instantly fake or change location on iPhone/iPad or any location-based apps when location service is enabled. Sound interesting? Lets get to know how to spoof iPhone location in a few steps instead of iPhone location wrong.
Step 1: Download and install iMyFone AnyTo. Launch the software on your Windows computer, then tap "Get Started".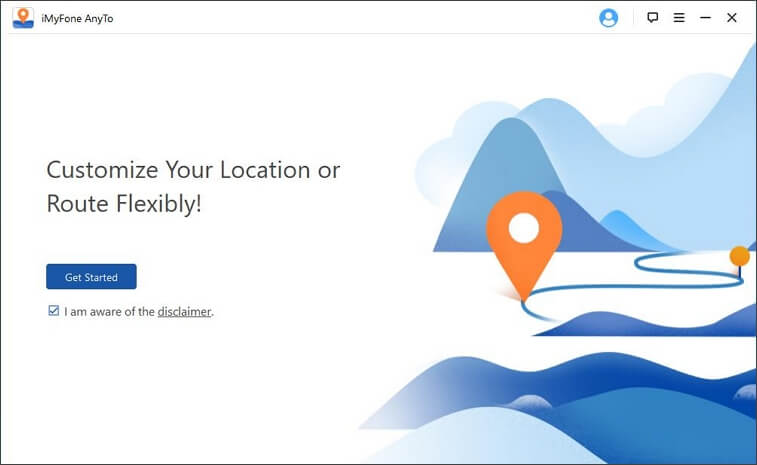 Step 2: Connect your iPhone to PC and unlock your device to wait for the map loading.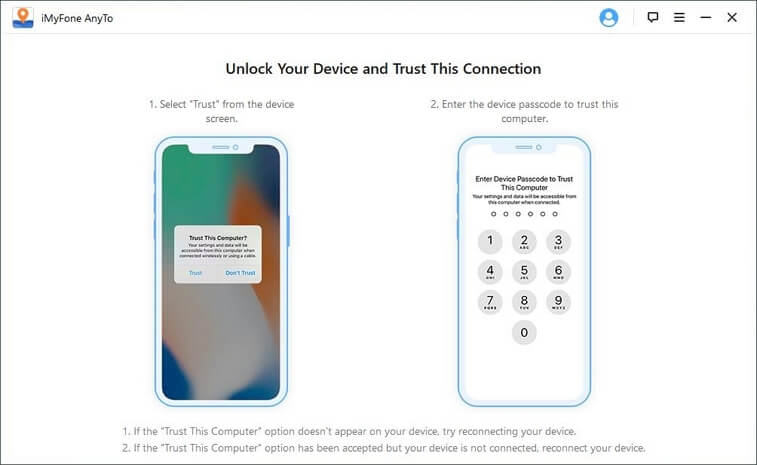 Step 3: You will see your real location on the map. Choose "Teleport Mode" at the right corner. Zoom in or out the map to select a spot as your destination. You can also enter the address in the field directly.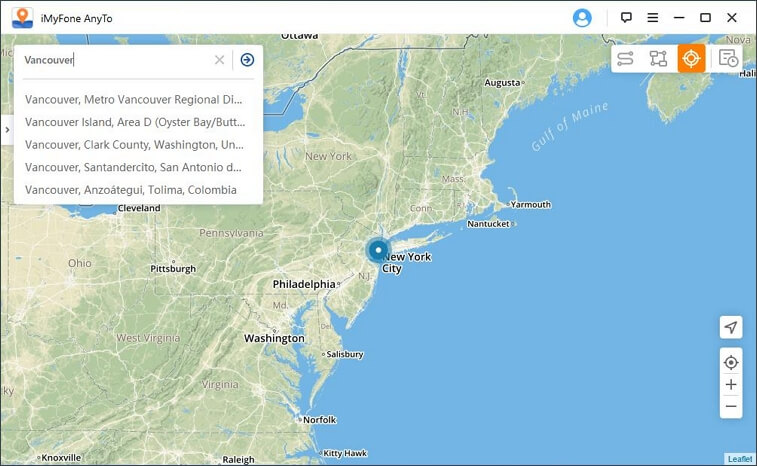 Step 4: Tap "Move" after confirming the destination. Your iPhone will be changed to your selected place.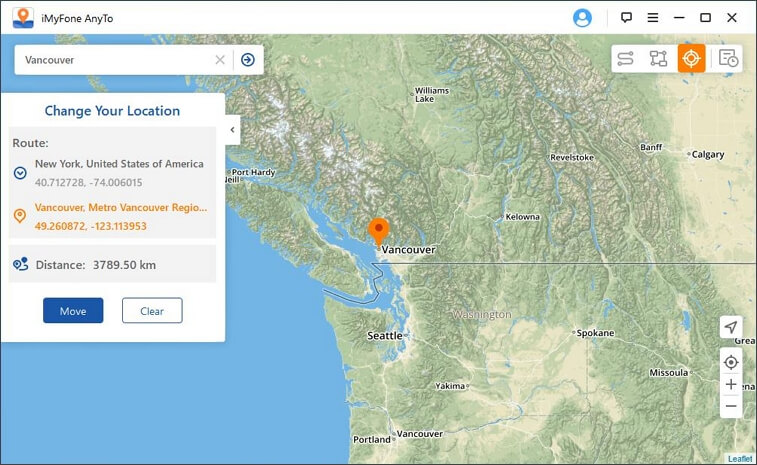 Step 5: Launch Apple maps, you will see that the location on iPhone has been changed to the same selected place.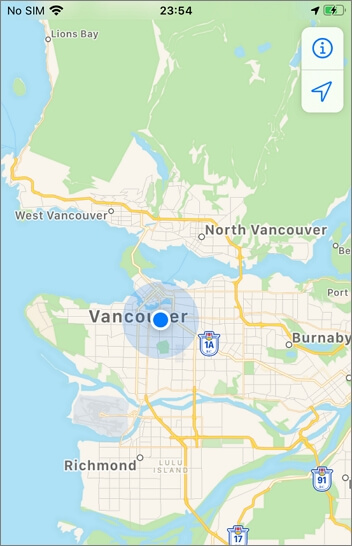 Apart from changing iPhone location, even on the latest iOS version 15 and support 5 iOS devices at the same time, you can also use AnyTo to fake location in Pokemon Go, or the social platform,like snapchat.