3 Proven Methods to Fake GPS Location on iPad
Category: Change Location
2 mins read
Changing the location of your iPad simply requires that you tweak your iPad into fooling people about your location. It not only changes your location; it also makes it possible for you to access many sites and enjoy the Pokémon Go game on your iPad.
In other words, when you fake GPS location on iPad, you make people and applications believe you are somewhere when its real sense you are not there. By spoofing your GPS location, every other application that makes use of the location is also affected.
And now,let us quickly examine how to spoof your location on iPad.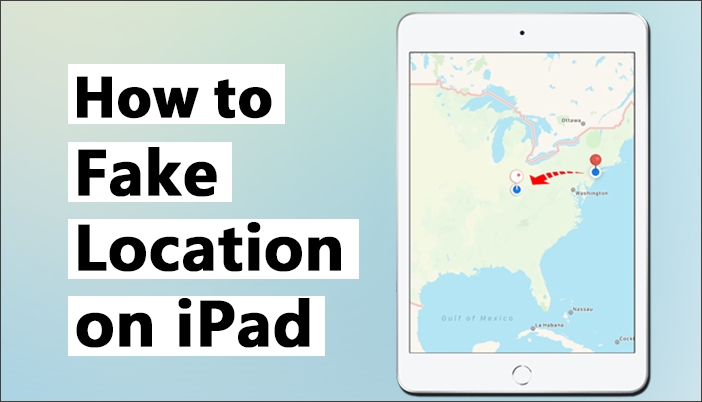 Part 1. Why Change GPS Location on iPad?
Sometimes it is necessary to change the GPS location information. For example:
A. Protect your privacy: The fact that location information is intact and that many apps continue to access it means that privacy may not be guaranteed.

People can even find out where you are and what you're doing. By spoofing your location, no one will know where you are. Your privacy will be protected.

B. Dating Apps Let You Access More Profiles From New Locations: On many popular dating sites, it is difficult to access more profiles from one location.

You can access more profiles by spoofing your location and being located elsewhere. With the help of iPad GPS spoofing, dating apps let you enjoy meeting different people in different locations.

C. Location-based games can use tricks: Many apps offer tricks using location spoofing. Fake locations allow you to try out new levels and stages.

Pokemon GO is one of them, you have to go to new places to catch different kinds of Pokemon, but it can be fun with a fake GPS. It might affect your orientation, but it helps keep the game interesting.

D. Tricking Family and Friends Using Location Sharing Apps: Do you have a location sharing app? Have fun entertaining your friends, family and loved ones with fake GPS for iPad.

In fact, you can trick them into thinking you're somewhere else (the place they've always dreamed of) when you're near them. It's a neat and fun way to use location sharing apps.
Part 2: How to Fake GPS on iPad?
Several ways and applications that can be used to spoof GPS on iPad Air, iPad mini, iPad Pro and iPad. These applications vary in terms of compatibility and features and we shall be examining some of them briefly.
Way 1.

Fake GPS on iPad via iMyFone AnyTo

iMyFone AnyTo is an application that allows you to change location on iPad effortlessly. It provides you with all of the necessary features that make it very safe and easy to do.

It comes with a specific coordinate feature that makes it the best for AR games such as Pokemon GO. Tricking your device into thinking you are at a different place is effortless and effective with iMyFone AnyTo.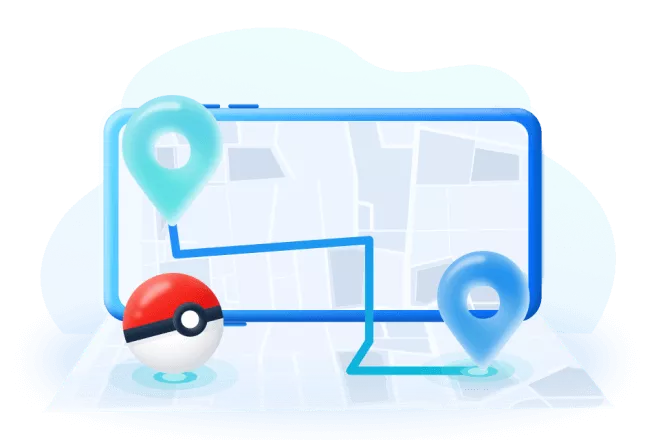 Key Features:
Share virtual location with your friends, family and loved ones on social platform.
Hide your iPad's location and prevent it from being tracked.
Switch locations and access more profiles and rooms on dating sites so that you can meet more people from different countries.
Change iPad to a different location and have access to geo-restricted contents.
Guide for Faking GPS on iPad Using iMyFone AnyTo - Support iOS 16
Watch the video tutorial to spoof GPS location on iPad quickly first.
The following parts are the steps to use AnyTo:
Step 1. Install and Launch iMyFone AnyTo on Your Computer/Mac
Step 2. Connect to your device via a USB cable. Go on to unlock the device and click "Trust".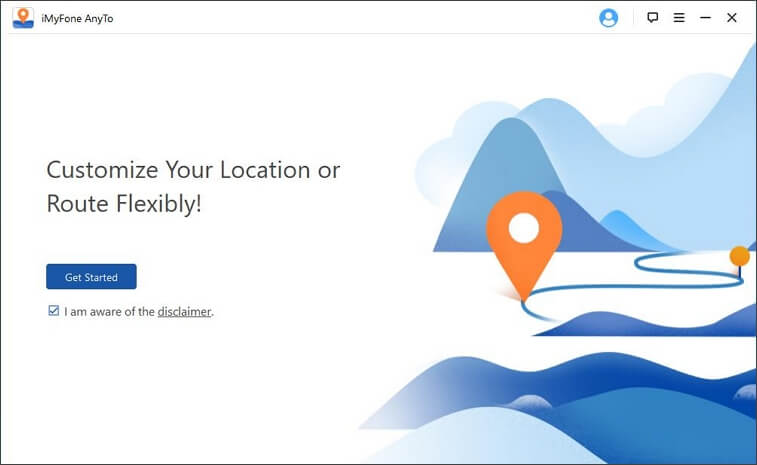 Step 3. Choose "Teleport Mode". This allows you to zoom the map to aid your selection of a destination. Alternatively, you can search the desired location on the search bar provided and click it.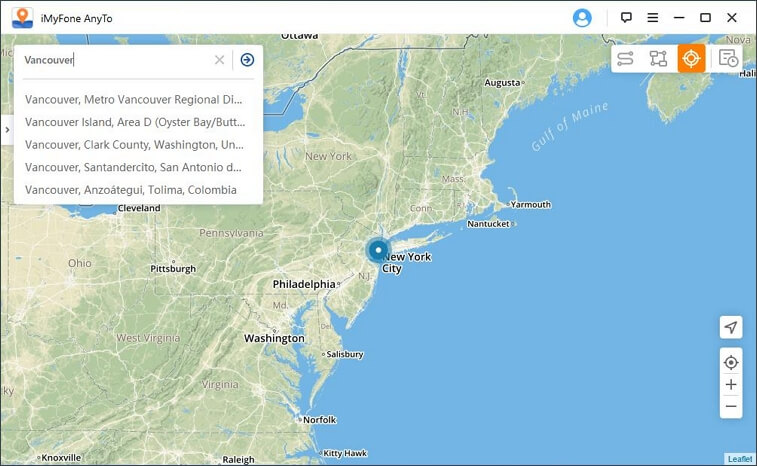 Step 4. Click "Move" and your location on the map and your iPad will be changed immediately.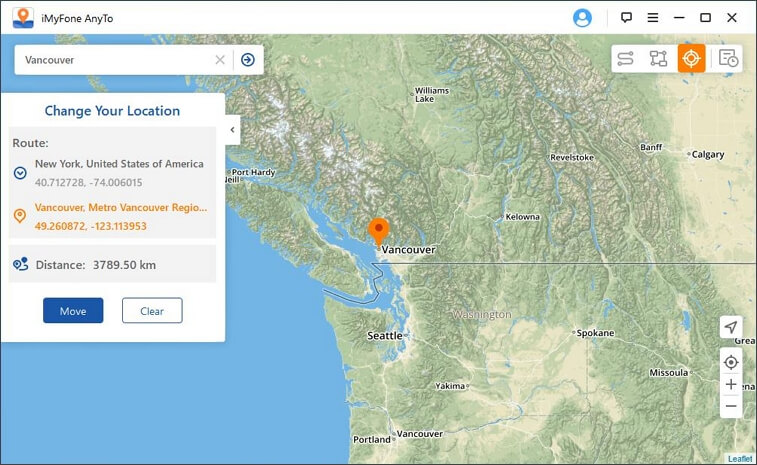 ---
Way 2.

Fake GPS on iPad via iSpoofer

iSpoofer is one of the many trusted apps that can be used to change the location of your iPhone. It can be installed following very simple steps and can be trusted with regards to privacy and security of information.

Spoof location iPad helps you change your location to a new one seamlessly.

To Fake GPS on iPad Using iSpoofer Carefully Follow These Steps:

Step 1. Download iSpoofer and installed it.
Step 2. Connect your iPad to your computer via a USB cable. Don't forget to tap "Trust" on your iPad.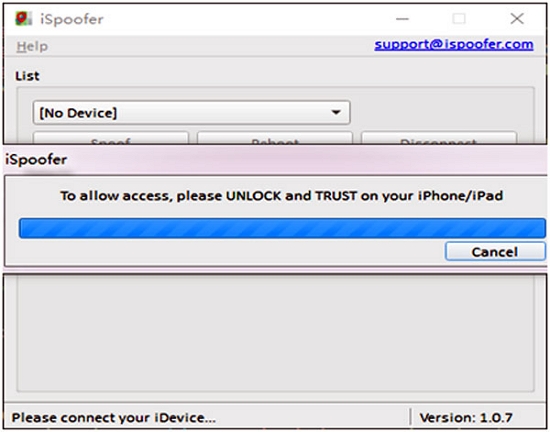 Step 3. Use "Single Point Simulation Mode" to select a location on the map you want to visit. You can also use the search bar on the top to select a specific location. Click "Move" and your iPad will move to this location immediately.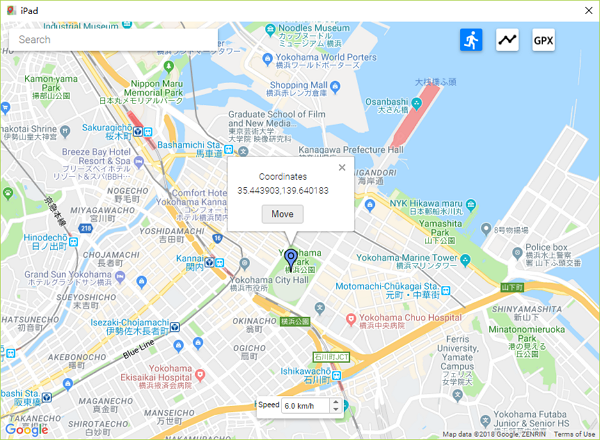 ---
Way 3.

Fake GPS on iPad via Fake GPS Location

Another application that can be used to spoof your location is the Fake GPS Location for iPhone and iPad. This fake GPS iPad application works very well on your iOS device and can be installed in few easy steps.

Steps to Use Fake GPS Location:

Step 1. Download the Fake GPS Location for your iPad. Launch the app. Select the country and search the city you wish to visit.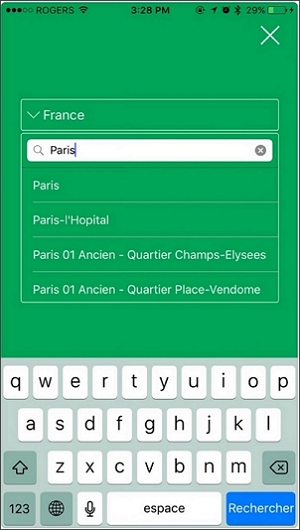 Step 2. Close the search window to go to the map screen and select a specific location as you wish.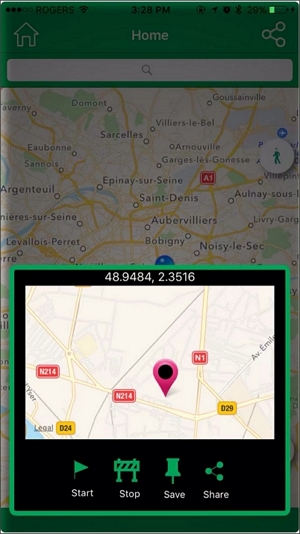 Step 3. Click "Start" button on the map to have the location on your iOS device changed.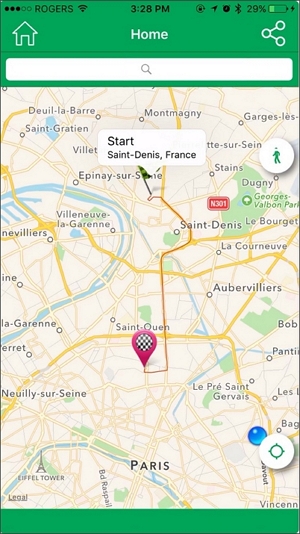 Part 3: GPS Spoofing Problems of iPad
As much as there are legitimate benefits to spoofing as provided above, it is not without its problems. Certain consequences come with iPad fake location that should be considered before going on with it.
Will Affect All Location-Based Apps on Your iPad

With fake location iPad or iPhone, other location-based are also affected. This is damaging especially when you make use of google maps to access a new location and find direction.

Your Account Could Be Suspended or Completely Shut Down

Spoofing if not properly carried can result in the suspension or complete shutdown of your device. This is why it is always recommended that you use a trusted and secured app to spoof location.
Conclusion
Any of the 3 apps provided above can be used to spoof the location of your iPad to an entirely different location.
iMyFone AnyTo is the best-recommended app for you if you want an effortless way to change your location on your iPad. It gives you access to amazing features while preventing any suspension or shutdown of your devices.
Change GPS Location on iOS/Android
168,282 people have downloaded it.
Fake iOS/Android GPS location to anywhere in the world instantly.
100% Work with location-based apps such as AR games, social platforms, etc.
Joystick to simulate GPS movement freely when playing games.
Import / Export GPX file to save your favorite routes.
Compatible with All iOS & Android versions.