Question
Is there any fix for the iTools map not showing yet?
iTools Virtual Location is a geo-spoofing tool for iOS that one can use to mock their GPS location and access geo-restricted content. Usually, people use iTools Virtual Location to play Pokémon GO or find dates from different cities on Tinder.
Despite being a feature-rich app, however, is prone to several errors. People who have used iTools Virtual Location already know that unexpected crashes, developer mode failures, and inability to switch locations are a few of the most common problems with the app.
So, in this article, we're going to share our insight into problems that may trigger the "iTool Virtual Location not working" issue and the steps you can follow to fix them. Also, we're going to introduce a new and better alternative to iTools so that you can mock GPS location on an iPhone without any hassle.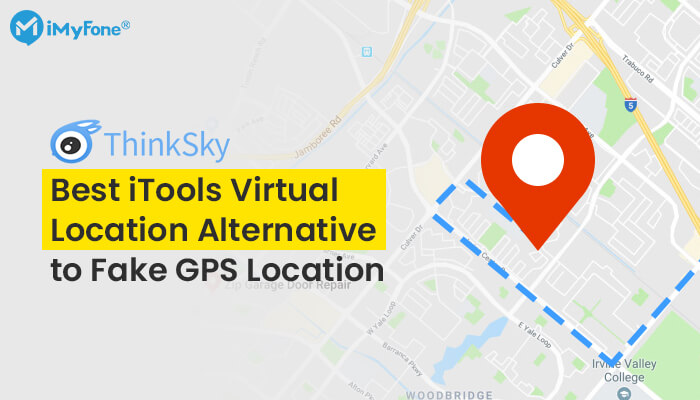 How to Fix Different Issues with iTools Virtual Location Not Working
Here are a few frequently encountered problems with iTools Virtual location along with their effective solutions.
1

Why iTools Virtual Location Stuck at Developer Mode?
This is probably the most common error faced by users while using iTools Virtual Location. When you get stuck at the Developer Mode, the application won't initiate and you won't be able to navigate to the next step. As a result, the application won't allow you to fake your GPS location.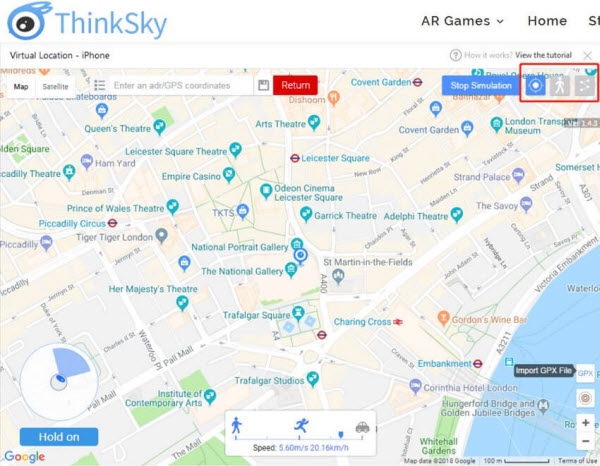 Solution: Here is what you can do to fix iTools Virtual Location not working issue. This problem usually occurs when you're running an outdated version of iTools. So, go to the official website of iTools and check for the latest software updates.
---
2

Why iTools Map Not Showing?
Many users have reported that iTools fails to load the map on their system, even when the PC is connected to a stable Internet connection. This will happen when iTools fails to establish a secure connection with Google Map API and thereby fails to load the map. It's worth noting that this error can occur anytime, even if you're using iTools for the first time.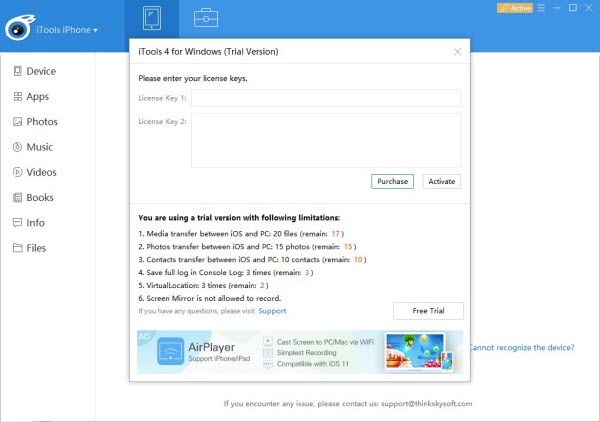 Solution: Since it's a technical error, there's hardly anything you can do to fix it. The only way to fix map crashes in iTools is to restart iTools and initiate the geo spoofing process from scratch. Although, you can also switch to Mapbox as it has helped many users fix this issue.
---
3

Does iTools Work with iOS 16?
iTools Virtual Location not working with iOS 16 is a common issue for many iTools users. This problem usually occurs after the user installs iOS 16 update on their iPhone. In this case, iTools will simply fail to recognize your iDevice and as a result, you won't be able to fake your GPS location.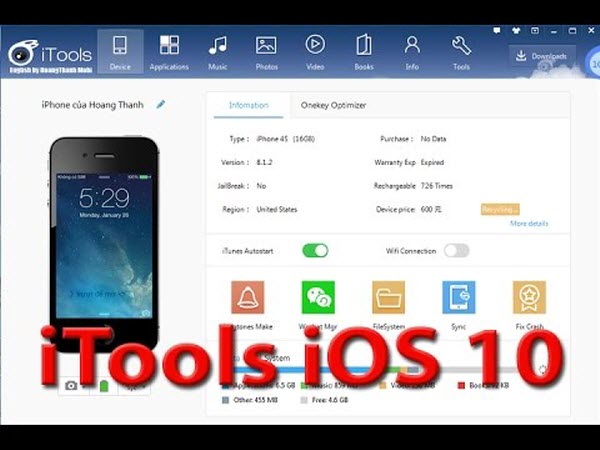 Solution: iTools is not compatible with iOS 16. So, if your iDevice is running on iOS 16, you'll either have to downgrade it to an earlier version or choose a different geo spoofing app that is compatible with iOS 16.
How to Set Virtual Location with A Better Tool: iMyFone AnyTo
At this point, it's quite clear that iTools is not a reliable software to fake GPS location on an iPhone, especially when you play AR game - Pokémon GO. Since it can run into different errors without any prior warning, you are most likely to get stuck in a situation when the location will automatically switch back to your original location.
So, as promised at the beginning of the article, we would like to introduce a better and more reliable location spoofing application, i.e., iMyFone AnyTo. It's a dedicated location spoofing app for iOS users that's packed with a plethora of features, allowing users to set a fake GPS location without any interruption.
iMyFone AnyTo comes with a "Teleport Mode" that you can use to choose any location in the world and use it as your fake location. You can also find a specific location using its GPS coordinates. And, once you've found the desired location on the map, you can easily fake your GPS location with one tap. Besidess, it can use AnyTo to play Pokémon GO without walking.
What Make iMyFone AnyTo Better Than iTools Virtual Location:
Change GPS location with one click.
No Need to jailbreak your device.
iMyFone AnyTo is compatible with all iOS versions, including the latest iOS 16.
Fake location on Life360 and other location-based apps.
Fake your GPS movement using iMyFone AnyTo, which is extremely useful in Pokémon GO.
So, if iTools Virtual Location is not working on your PC, you can switch to iMyFone AnyTo for better usability. Now, it's time to let me invite you to watch the video to explore this AMAZING location spoofer to set a fake location on your phone.
(Note: If you have installed iMyFone AnyTo on the computer, drag the video bar to 0:46 to skip the downloading and installation part.)
Step 1.Install and launch iMyFone AnyTo on your PC and tap on "Get Started".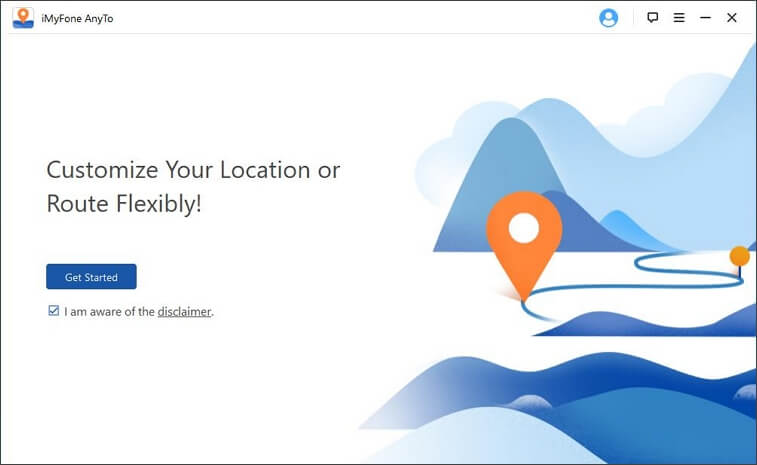 Step 2.Using a USB cable, connect your iPhone to the PC and click "Trust" to establish a successful connection.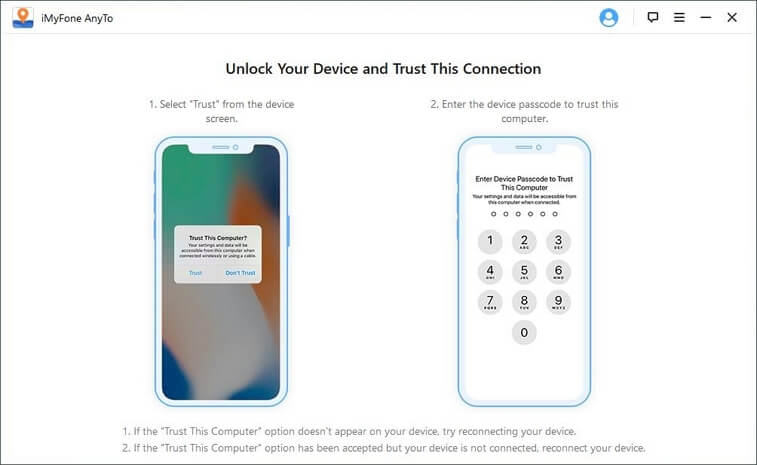 Step 3.In the next window, choose "Teleport Mode" from the top-right corner and enter the location name in the top search bar. You can also search for a location using its GPS coordinates.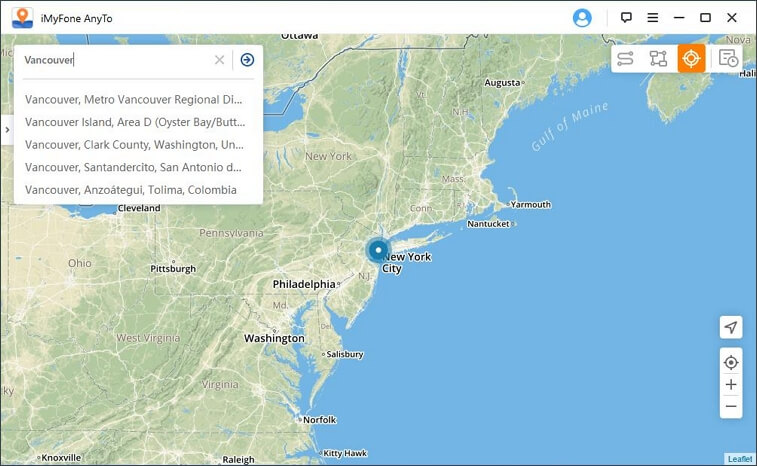 Step 4.Simply select the specific location on the map and click "Move" to set it as your current location.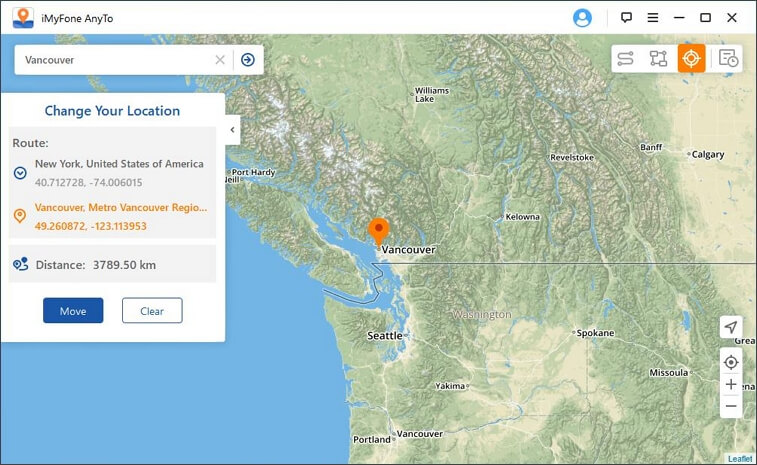 iMyFone AnyTo will instantly change the location of your iDevice. Now, you can easily play Pokémon GO or access geo-restricted content without facing any interruptions.
A Quick Comparison Between iTools and iMyFone AnyTo
| Features | iTools Virtual Location | iMyFone AnyTo |
| --- | --- | --- |
| iTunes Requirement | Yes | Doesn't Need iTunes on Your PC |
| iOS Compatibility | Up to iOS 12 | Works with all iOS versions |
| Pricing | $129.95 for Platinum License | $59.95 for Lifetime Subscription |
| Fake GPS Movement | Doesn't Support | Easily fake GPS movement using the multi-spot mode |
---
Conclusion
iTools Virtual Location not working is a common problem for many iOS users who use iTools to fake their GPS location. If you're stuck in a similar situation, either follow one of the above-mentioned solutions to fix the error or switch to iMyFone AnyTo. One of the major advantages of choosing iMyFone AnyTo is that it's an affordable geo-spoofing tool that works with every iOS version, including iOS 16.