Pokémon GO involves moving about in the real world and catching your favorite Pokémons. You also cannot get free poke balls or hatch eggs without walking. The app uses your GPS feature to determine the distance you have moved down to one meter.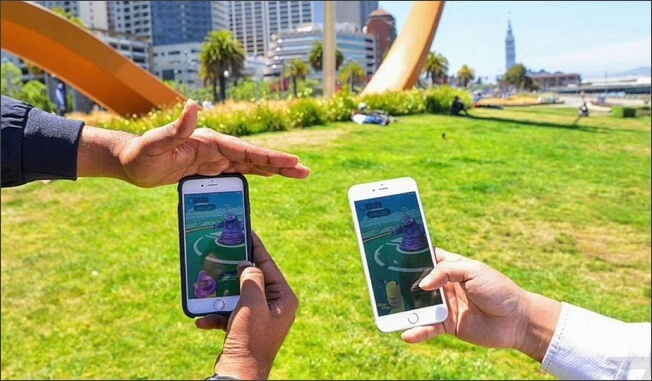 What if you do not feel like moving from your current location?
Well, an easy way to go about this is installing apps to spoof or mock your location. They fool the game app that you are actually moving, allowing you to unlock location-based features of the game.
Fortunately, most of these apps are free and easy to use and do not leak your actual location. Learn how to play Pokémon GO without moving using these apps here.
Part 1. What's New from Niantic
Since the coronavirus outbreak, Niantic has made various changes to its playing policy to capture the new reality where social distancing is a necessity. It has also added new features that stationary players may find appealing. If you wonder how to play Pokémon GO without moving, here are the key changes that will enable you to do just that.
Key Changes
It has postponed or cancelled most live events such as Safari Zones.
It has reworked events such as Community Day and A Drive to Investigate to help enforce social distancing. They now support solo play.
It has removed research tasks that you cannot complete at home.
Players can buy a new PokeCoin bundle at the shop each week.
It has increased daily rewards to 3X EXP and 3X Stardust when you get the first catch of the day.
It has doubled the proximity radius that players need to interact in a gym.
Players are not required to walk to earn Go Battle League Sets.
Players can purchase remote Raid Battle Passes to play at any point in the map remotely.
New changes are coming up to help players explore the game and support indoor activities such as running on the treadmill or cleaning.
Part 2. Apps You Can Use to Play Pokémon GO without Moving
If you are wondering how to play Pokémon GO without moving 2022, you can use several popular apps in the market. Here are some of the best.
iMyFone AnyTo is a location spoofing app that you can use anywhere in the world. You can unlock location-based apps and access geo-specific services on your phone. Whatelses, you can also share the virtual location with your gaming friends on social media platforms.
To prevent the game developers from detecting that you are spoofing your location. It has a realistic mode that varies the speed randomly to upper or lower 30% of your speed after every few seconds.
For location-based games such as Pokémon GO, you can do anything you want.
plan the route on the map that you would supposedly use and create a customized speed to mimic the mode of transport you are using.
Pause movement at any time to show that you are actually stopping or searching for specific coordinates as required by Pokémon GO.
It can mock real-time speed as car, cycling and walking.
It supports automatic returns to the current position.
In addition, it allows you to save historical spots so that you can return to them later.
[Video Transcription]
How Do You Change the Location using iMyFone AnyTo?
Step 1: Setup iMyFone AnyTo
Click the Try It Free button above to install iMyFone AnyTo on your computer. Then open it and click Get Started. Connect your phone to the PC via USB. Click Trust on the device for the prompt.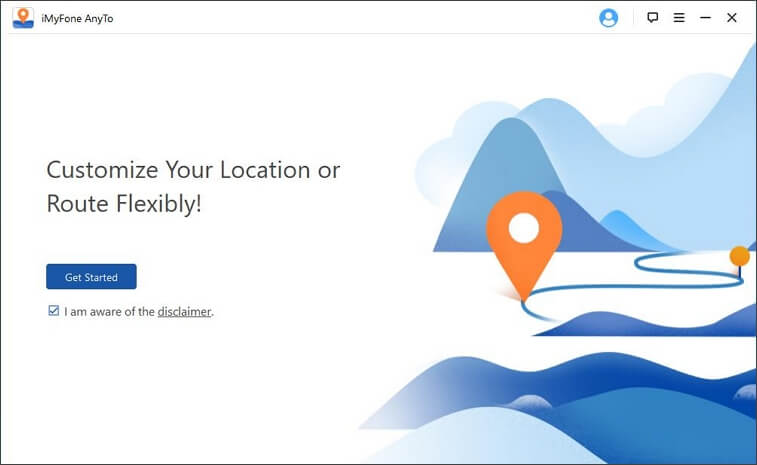 Step 2: Select Teleport Mode
After your map has loaded, it will show where you are on the map by default. choose Teleport Mode in the top right corner, the third icon.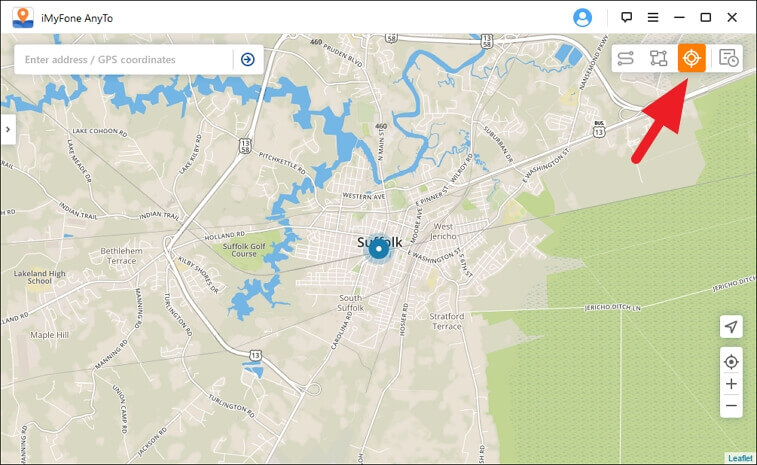 Step 3: Select an address for Pokémon Go Spoofing

Now on the map, just pinpoint a place that you hope you were there.You can zoom in and out the map to locate your place.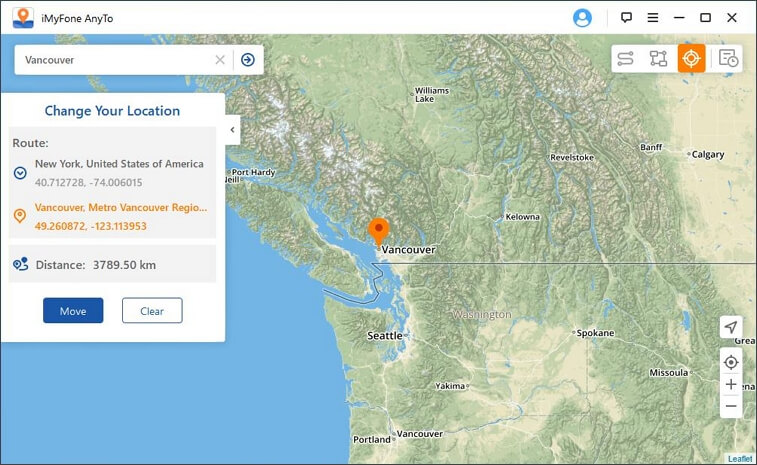 Alright! Now just click on the Move button. You can see the location is changed to the new place instantly.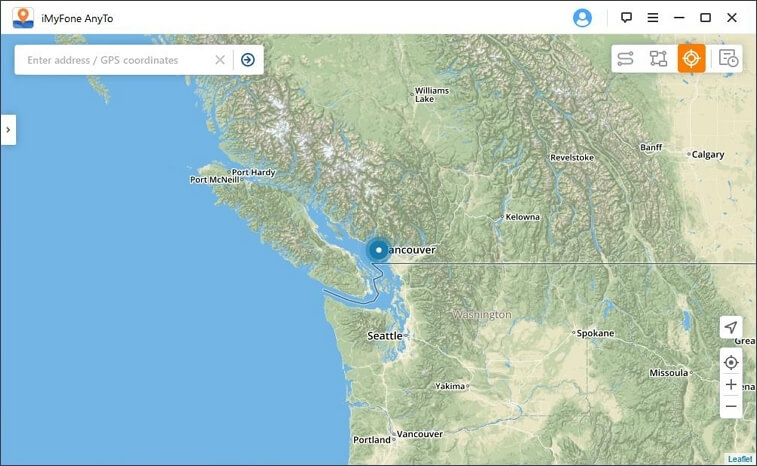 Open Pokémon GO, you will find that you have successfully spoof your location in the game. Now that you have started, you can continue exploring the application and its wide set of benefits for the avid Pokémon GO player.
Good luck!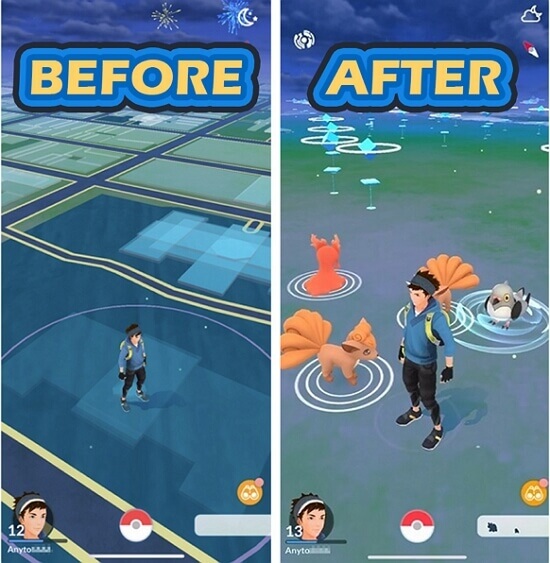 So you can also use this brilliant tool to create virtual routes to move along in the game, while you are just sitting home (see the guide >> ).
Pros
It is compatible with both Android and iOS devices.
It has various features that mimic natural movement.
It does not require you to jailbreak the device.
You can activate various spots on the map, line up the coordinates, or loop your journey with ease.
Cons
You need to have a computer to use the app.
Some premium features require a purchase.
Fake GPS with Joystick.
Tips
iMyFone AnyTo is compatible with all iOS devices, including iPhone 11/12. And It is now updated to support most Android devices like Samsung, Google Pixel, and Motorola!
Apart from faking location on Pokémon game, you can also use this spoofing app to change location in any location-based AR games or social platforms.
PokeGO++ was first created specifically to spoof location on iOS. However, you can download it for your Android device out of the Google Play environment. It also has several features that make playing a lot easier. Here are the salient features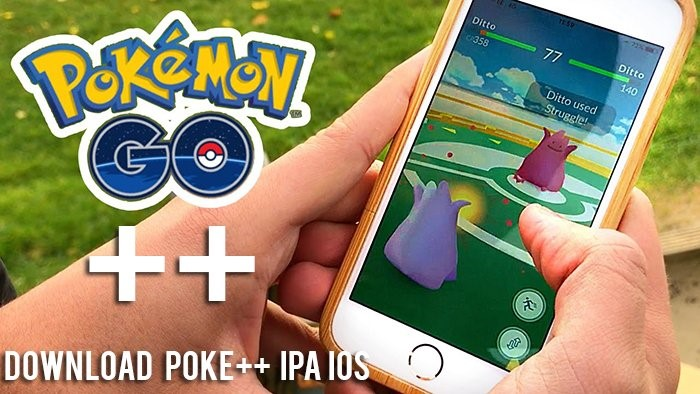 Key Features
It has a virtual joystick for easy movement.
It only works in the game environment.  You can tell your exact location at any moment.
It can help increase the speed of your avatar up to eight times.
Allow for teleportation in the game.
You have to install the Buildstore on your phone to use the features of the app. Then, install PokeGO++ (also called PokémonGO Pro) from the BuildStore. From here, you can sign in with your real Pokémon GO account. And you can visit the spoofing tab and start the fake location feature.
Pros
It is generally safe to use with Pokémon GO.
The joystick feature makes movement a lot easier.
Features such as speed variation make virtual movement convenient.
It is easy to use.
Cons
Requires a third-party app, BuildStore, to work.
Requires download out of the official PlayStore.
TutuApp is one of the most popular third-party location spoofing apps on the internet. Apart from enabling you to capture Pokémon without moving an inch, it has the following features.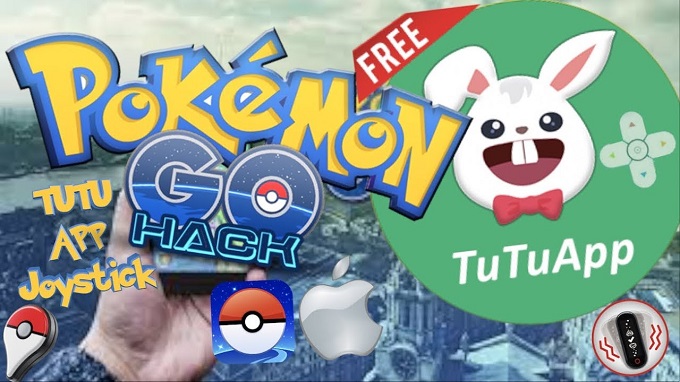 Key Features
It has a virtual joystick feature for ease of movement.
You do not have to hunt down Pikachu.
It helps teleport your avatar.
Functions like the Pokémon GO app.
After installing the TutuApp and launching it, search for Pokémon GO on the search bar and install it. Then, enable the app for the home screen using the prompts. From here, you can navigate the avatar on-screen with ease.
While it is safe for use with Pokémon GO, ensure that you allow the Pokémon to spawn outwards before it teleports back to where it was last to avoid raising a red flag.
Pros
It does not require you to jailbreak the iPhone.
Your iPhone ID is not required.
It is easy to use, thanks to well-placed prompts and a virtual joystick.
It is generally safe for use on both Android and iOS.
Cons
It has annoying pop-ups and regular updates.
You have to install it out of the Google Play environment.
You may still be banned if Pokémon GO detects the use of the app.
Part 3. VPNs You Can Use to Play Pokémon GO without Moving
According to authentic resource, a Virtual Private Network is a service that allows you to connect to the Internet via an encrypted tunnel to ensure your online privacy and protect your sensitive data. A VPN is commonly used to secure connection to public Wi-Fi hotspot, hide IP address and make your browsing private.
At the very least, a VPN should support all your web traffic through a remote server —the basic function of any VPN. Basically all the VPNSs in the market can achieve it without considering other factors. In real life, our primary concerns when preparing to use a VPN are its safety and if it can protect our privacy. Luckly, the following 3 VPNs can perfectly meet our needs in many ways. Let's take a look.
Surfshark is an interesting VPN which comes crammed with features, runs almost everywhere.Its network has 3,200+ servers distributed across an impressive 160+ locations in 65 countries, you can basicly think Surfshark is built for mock location and only can beat it in the industry.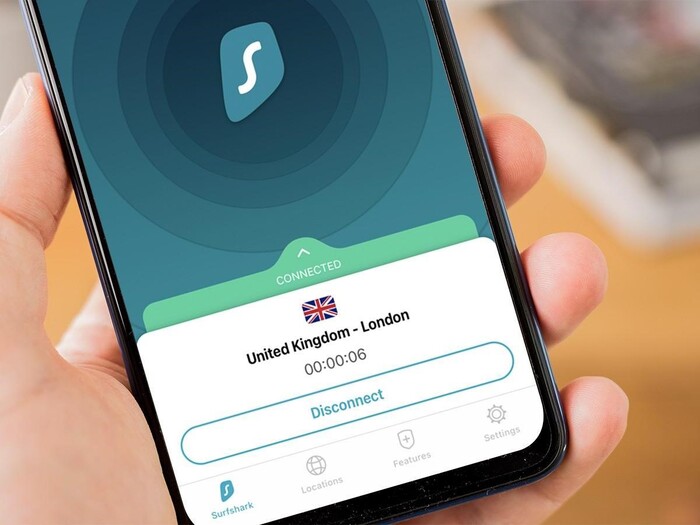 In addition, Surfshark is a VPN that has a mock GPS location built into it. Therefore, you do not have to use third-party software for that. You can use the app on Android and iOS platforms.
Pros
It does not require a third-party app.
It is pretty good at mocking your.
It does not need you to jailbreak your iOS phone.
Cons
It cannot mimic movement, thereby increasing the risk of getting banned.
It may slow the device.
When it comes to a VPN, you don't want to take a risk with a company you don't know that much about. That's why we here introduce ExpressVPN - product of the leading VPN companies around with a fantastic reputation. Based in the British Virgin Islands, ExpressVPN has over 2000 servers in 148 locations, allowing you to access secure private networks all around the globe.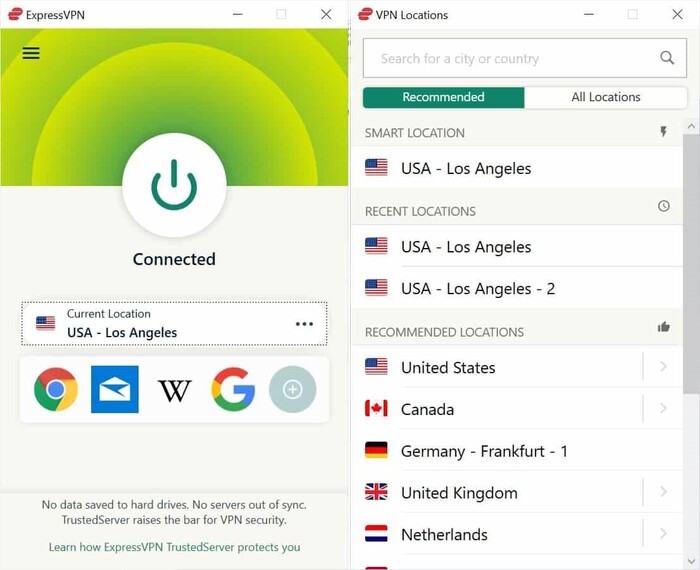 Hence it is accurate at hiding your movement when you wanna play Pokémon GO without moving. However, the service is only available on paid version, and you may need to jailbreak your phone and install third-party GPS spoofing software.
Pros
It has access to multiple locations.
It is good at masking your GPS location.
It can hide your identity when not playing.
Cons
You need to jailbreak the phone.
It works with a third-party software.
NordVPN is one of the best VPN for reducing Latency and fixing lag. It has a broad range of attributes, including limitless bandwidth and strong encryption. NordVPN is highly preferable for Pokemon GO which extensively reduces lag and latency with its broad bandwidth.
As a leading VPN service that allows you to hide or change your IP to over 500 locations around the globe, NordVPN can really locate Pokémons from home. It does not have spoofing software in place. However, you have to use a third-party app.
Pros
It is easy to use.
Available on both iOS and Android.
Grants access to hundreds of locations.
Cons
Requires a third-party GPS spoofing app.
You cannot mimic movement.
To Conclude
Pokémon GO is making changes to allow you to play in the comfort of your home. However, before you can access all the features, consider using a location spoofing app or VPN. The list above provides some of the best products in the market. So when you reach here, may you want to have a free try, take a look at iMyFone AnyTo, it will not fail you!