TutuApp is a way for users of both Android and iOS to use unofficial apps and software. The app was originally developed in China but then became popular around the world. You can download many popular games and apps for free in TutuApp. In this article, we will show you how to download TutuApp Pokemon Go and will provide you with a safer alternative.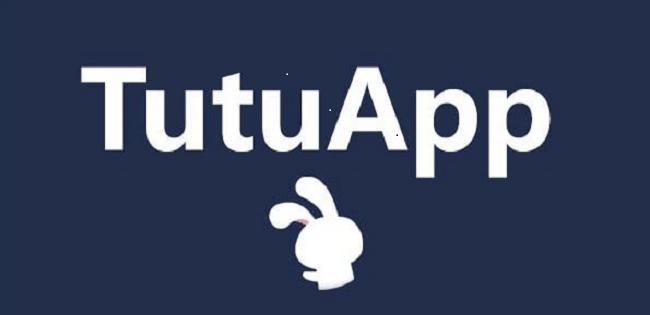 Part 1. What is the TutuApp and How Does it Work?
TutuApp allows you to download hacked versions of popular games. Essentially, it works as an alternative to the App Store on Android and Apple devices. It allows you to download apps that you can't download from the App Store and Google Play store. So you can download modified/hacked versions of Pokemon Go from TutuApp. There aren't always high-quality options on the service, but there are some that have become very popular among users.
TutuApp is available for all platforms - Android, iOS (iPhone, iPad, Mac), PC (Windows XP/7/8/10/11).
The apps and games you install from TutuApp are updated almost every day as updates are released daily on the app store.
You don't need to download any jailbroken apps to run the games in this TutuApp.
TutuApp automatically removes all junk/cache files and keeps your device clean and fast.
Part 2. How to Install TutuApp Pokémon Go?
There are a few simple steps that people will need to follow when it comes to downloading the TutuApp. The steps are outlined below.
1. TutuApp Pokemon Go Download for iPhone
If you are using an iOS device, you can download the Pokémon Go++ app from TutuApp by following these steps.
Step 1.Go to official website of TutuApp and find the download link for iOS. You can scan this QR code to install TutuAPP or click "Download TutuApp iOS".
Step 2.when you open it after installation, you will get an error stating "Untrusted Enterprise Developer".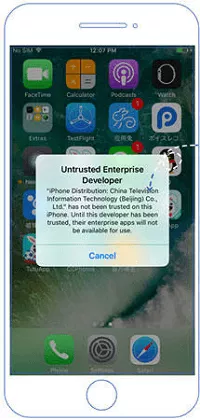 Step 3.Head to "Settings">>"General">>"Device Management" and open it.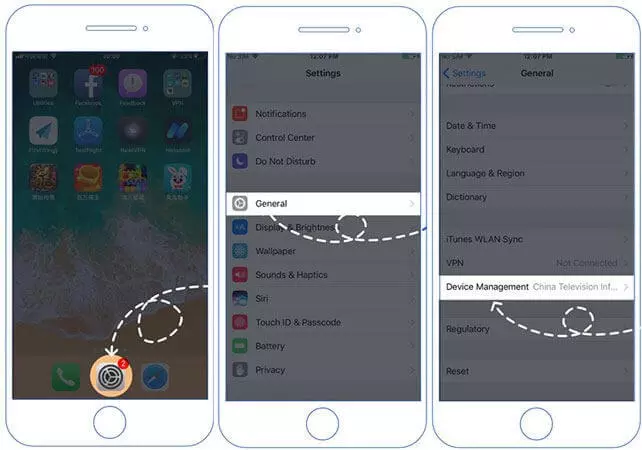 Step 4.Click on "China Television Information Technology" and select "Trust".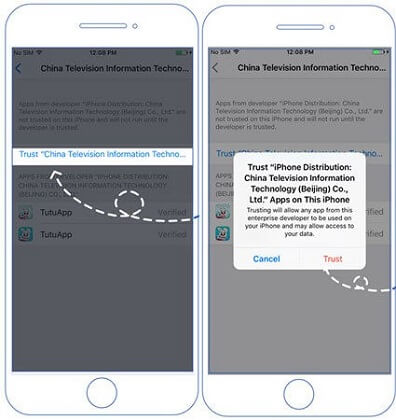 Step 5.Now open TutuApp and search for "Pokemon Go". Once you find the app, "install "it.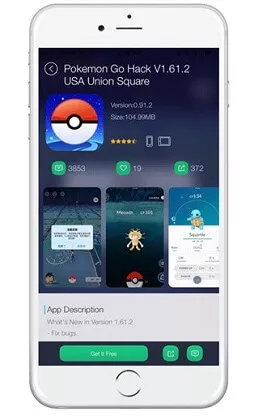 Once the download is complete, you can use it to catch your favorite Pokemon.
2. TutuApp Pokemon Go Download for Android
If you are using an Android device, please follow the steps given below to install TutuApp Pokemon Go.
Step 1.Go to official website of TutuApp and find the download link for Android. You can scan the QR code to install TutuAPP or click "Download TutuApp APK".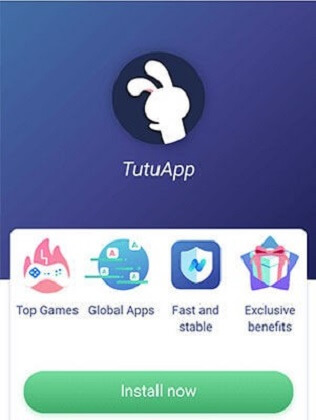 Step 2.Click "Install now", you might have to allow installation from "Unknown sources". This way you have successfully installed TutuApp.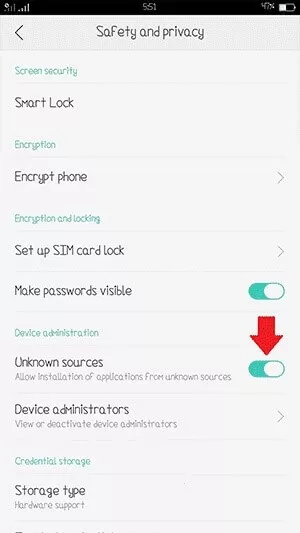 Step 3.Open TutuApp and search for Pokemon Go, then click "Install" and wait a few seconds until the download is complete.
That's it, you've successfully installed the application.
Patr 3. Does TutuApp Pokémon Go Still Work in 2022?
Fortunately, TutuApp Pokémon Go is still available for download. The unfortunate aspect of this is that the program isn't necessarily safe to use. The app can cause viruses and problems with computers and phones, and will affect a clean appearance that almost looks to good to be true. Users should be careful if they decide to use TutuApp. Protect personal information and data.
Part 4. Is it Safe to Use TutuApp Pokémon Go?
The security of TutuApp has been a hot topic of discussion online. People can download hacked versions of popular games such as Pokemon Go through TutuApp and can enjoy the benefits it brings. However, there are some feedbacks from some users that TutuApp has some risks.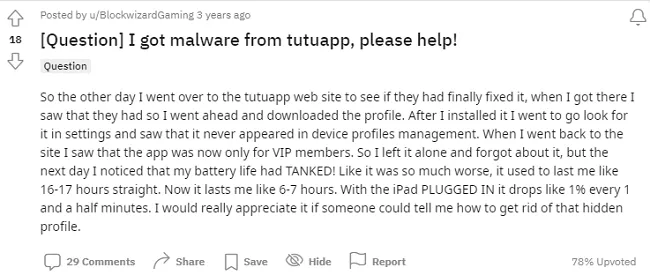 As we know, TutuApp is a third-party app store. When you choose to download apps from a source other than the App Store or Google Play Store, your device is exposed to many risks. Your device may be exposed to malware that can steal your data at will and expose it to hackers. There is also feedback from some users that they are often interrupted by pop-up ads and notifications while playing TutuApp Pokemon Go.
While it is not illegal to download TutuApp, it does include software that is not officially licensed by other companies. For security-conscious users, this is not a good choice. We will provide you with a safer and more secure alternative below.
Part 5. A Safer Alternative to TutuApp Pokémon Go
One of the best alternatives to TutuApp is iMyFone AnyTo. AnyTo is much safer than TutuApp, it allows you to easily change the GPS location of your iOS/Android device without jailbreaking. It is one of the best location changers available for Pokemon Go. In addition to changing GPS location in Pokemon Go, AnyTo can also be used in SnapChat and other social platforms.
How to install and use AnyTo in Pokemon Go.
Compared to Tutuapp, iMyFone AnyTo is much easier to download and operate. The clear interface makes it easy to see at a glance how to apply it. Below I will show you how to download and use AnyTo in a few easy steps.
Step 1.Install AnyTo on a Mac or Windows PC and click "Get Start".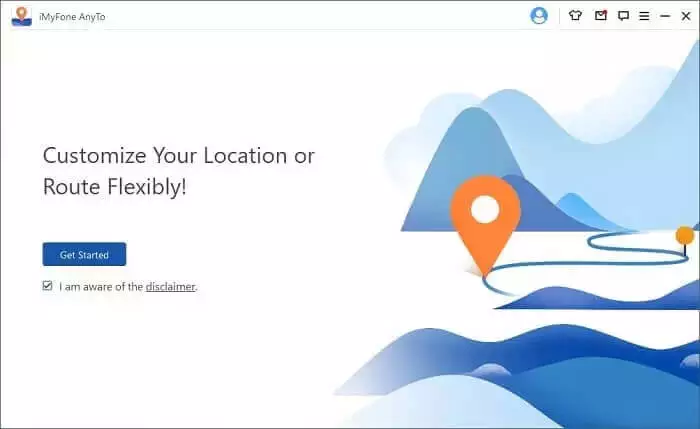 Step 2.Plug your phone into your computer and click "Trust".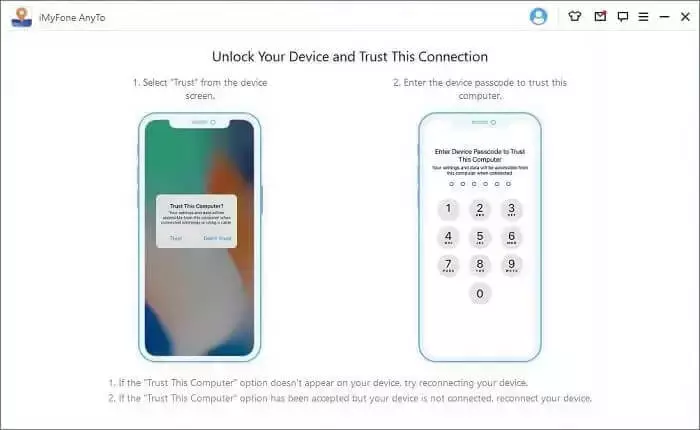 Step 3.Click on the Teleport icon and select any location you want on the map.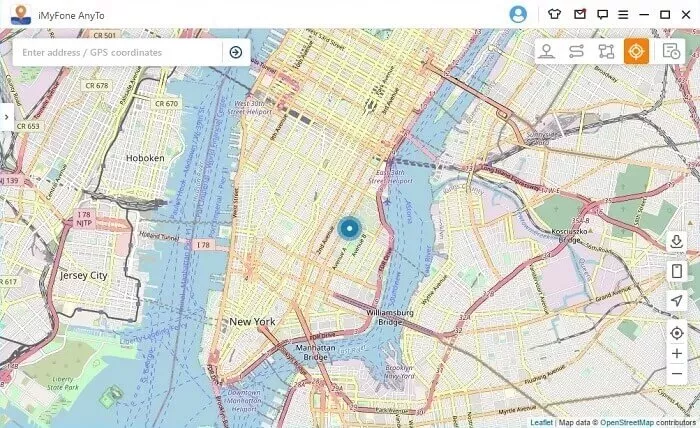 Step 4.Click "Move" and you will see that your GPS location has changed.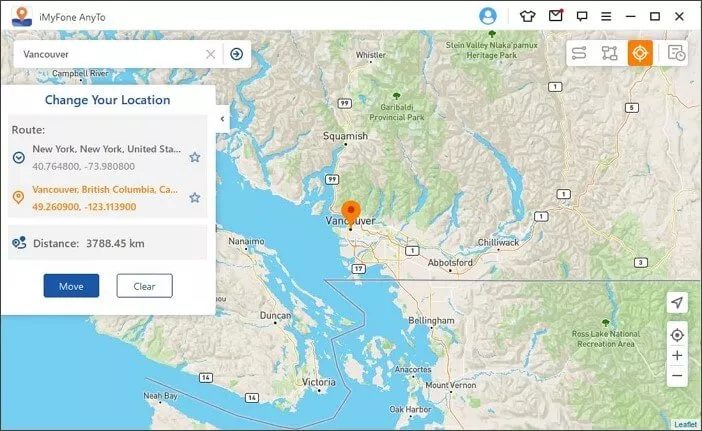 Step 5.Open Pokemon Go and you will see that the location has been successfully modified. Now you can change the GPS location as you like to catch the Pokemon you want.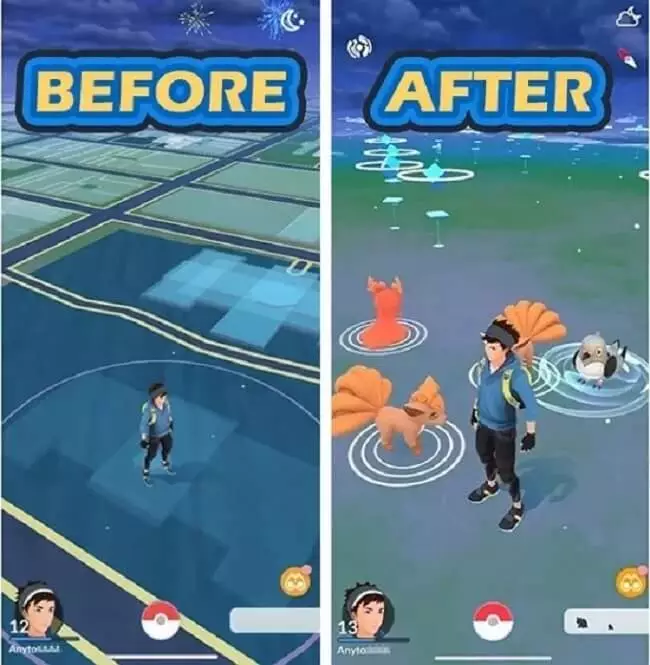 iMyFone AnyTo is great with games like Pokémon Go, as it allows users to change their locations at will and can therefore offer players a successful gameplay hack. And, as mentioned above, iMyFone AnyTo is very safe. It can be trusted with all sorts of information and will not be the cause of malware or viruses on Android or iOS devices. For those who are looking for a simpler alternative to TutuApp, and one that is safer, iMyFone AnyTo is the answer!
Conclusion
The TutuApp is not one that should be praised by users. Not when a more successful counterpart is available. The iMyFone AnyTo is the clear and successful alternative that players of Pokémon Go should turn to. The Pokémon Go hack app, Tutu, was once popular and usable, but those days are long gone and the alternatives, now, are much more trustworthy.
For any queries regarding this tool, feel free to contact us.