Tired of collecting the same Pokémon from nearby? Looking for a way to walk to a better gym and fight stronger Pokémon?

We all know that most of us enjoy playing this game but don't want to leave the comfort of our home. Most of us and even Pokémon Masters must be wondering, "Is it possible to play Pokémon Go without moving?" While it's quite true that if you want to become a Pokémon Go master you have to get out of the house, this Doesn't mean you can't stick to some laziness. In other words, you can play the game while still with Pokémon Go auto walk.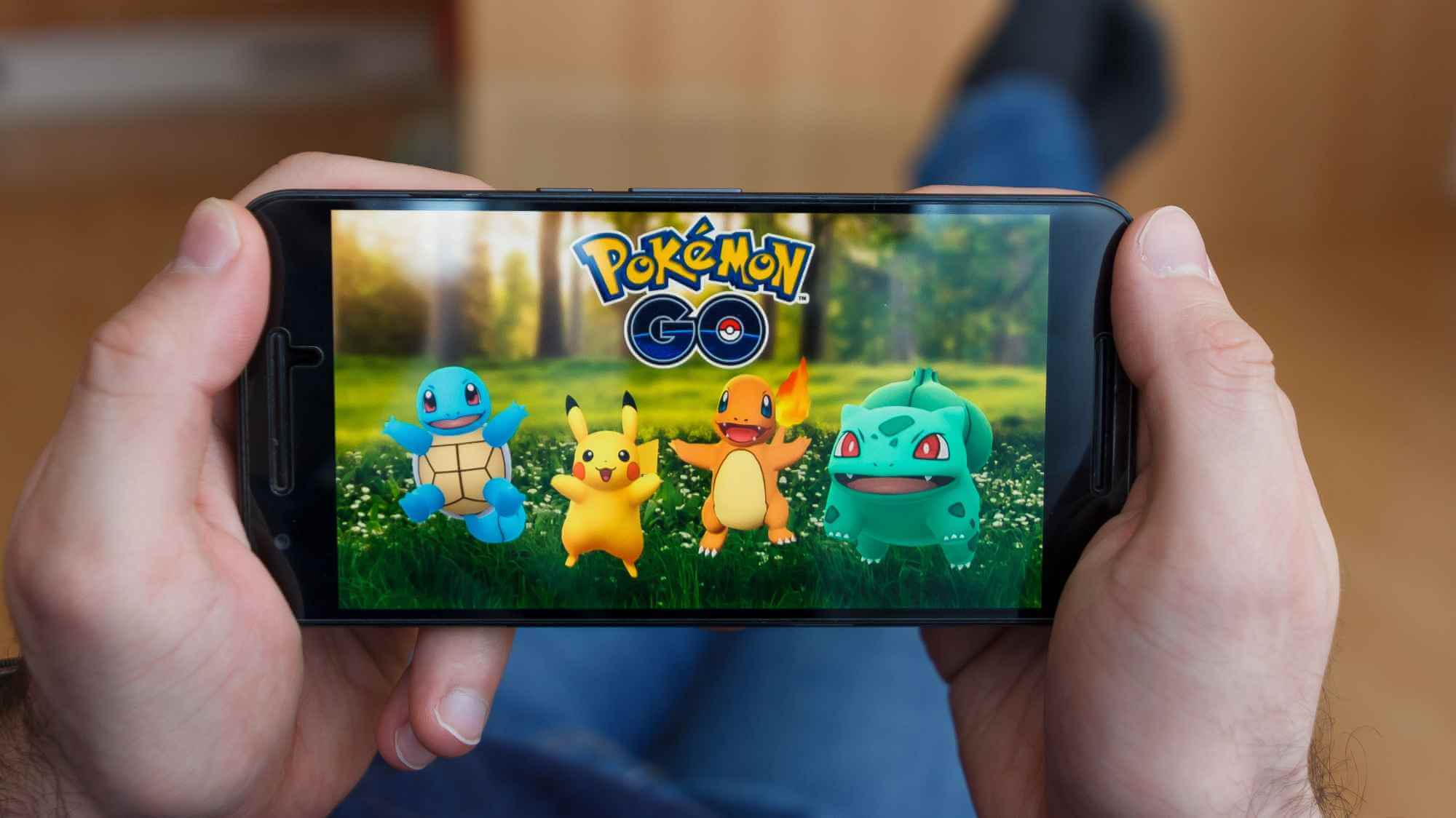 Part 1: Standard Methods of Auto-walking in Pokémon Go
As we all know, since the popularity of positioning AR games began. There are various location spoofing software on the market. Most of the functions of software development still need to rely on operations outside the software functions to run normally. Today I will introduce you to two of the most widely used ways to modify positioning.
Method 1

Spoof Location with Rooting
---
Did you ever want to spoof in the Pokémon GO on your Android device while remaining rooted? Or maybe you have an unrooted Android device, and you want to gain root access to spoof in the game, then follow this detailed tutorial as it will help you spoof your location and control your character using a joystick.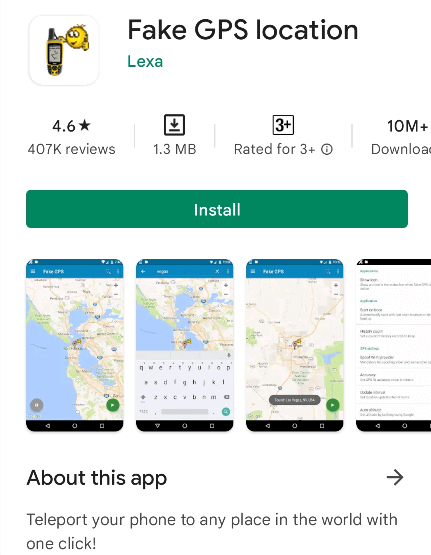 Steps to Fake Your Location with Rooting:
Step 1 - Gain rootless access on your Android device.
Step 2 - Download and Install One Click Root on your PC.
Step 3 - Connect your Android device to your computer using a standard USB cable.
Step 4 - Open Developer Options and enable USB debugging.
Step 5 - Run One Click Root.
Step 6 - Simulate the location with Smali Patcher. Install the Fake GPS app.
Method 2

Spoof Location with Jailbreak
---
Most GPS location spoofing apps require you to have a jailbroken iOS device. Therefore, you have to jailbreak your iPhone before using for example an app like Cydia to fake your location.
Note
If you jailbreak your device, we may warn you that you will lose your phone's warranty. Jailbreaking can also lead to potential bricking issues.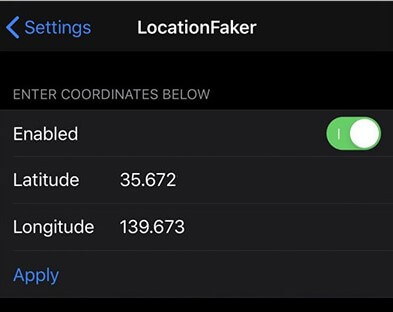 If you're okay with the risks associated with jailbreaking, you can follow this step-by-step guide to jailbreak your iPhone and use an iOS location changer app such as the Relocate Cydia tweak or Location Faker on Cydia to fake a GPS location.
Steps to Fake Your Location with Rooting:
Step 1 - Download the jailbreak tool on your computer. You need to download the one that is compatible with the iOS device you have.
Step 2 - Jailbreak your iPhone by following the instructions mentioned in the software.
Step 3 - After jailbreaking your device, open Cydia on your iPhone and search for the app called Location Faker.
Step 4 - Now you can run the Location Faker app on your iPhone and start changing the GPS location at will.
Tips
If your iPhone is running iOS 16, then you can download a jailbreak tool called checkra1n jailbreak tool from the official website of the
checkra.in
team. Currently, this tool is only available for macOS and Linux.
Part 2: Risks of Spoofing Pokémon Go
You need to be careful when teleporting or increasing auto-walk speed. Niantic is doing their best to minimize any Pokémon GO hacks and they will take disciplinary action. This could be anything from a soft ban for a few hours to a complete account closure.
If you are doing Pokémon GO auto walking, we strongly recommend that you only stick to your walking pace and follow the soft ban cooldown period below.
| | | | |
| --- | --- | --- | --- |
| Distance | Cooldown time | Distance | Cooldown time |
| 1km | <1 min | 12km | 8 min |
| 2km | 1 min | 18km | 10 min |
| 3km | <2 min | 26km | 15 min |
| 5km | 2 min | 42km | 19 min |
| 7km | 5 min | 65km | 22 min |
| 9km | <7 min | 76km | <25 min |
| 10km | 7 min | 81km | 25 min |
Part 3: How to Auto Walk in Pokémon Go without Risk?
So is there any way to solve the problem of Pokémon Go auto walking in 2 minutes? The answer is yes. Through our trial and research on a large number of products, we found three applications that perfectly solve this problem. I will share with you below!
iMyFone AnyTo (iOS & Android Compatible)
iMyFone AnyTo location-changing software offers customers a range of subscription plans to unlock extra features like history and unlimited two-point modes & multi-point modes.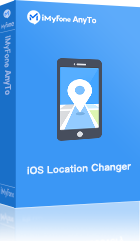 1,000,000+ Downloads
What make iMyFone AnyTo the best Pokémon GO spoofer:
Change your GPS location to any location on the planet.
Create a route on the map and follow it at your desired speed.
Collaborate with location-based applications such as AR games, like Pokémon GO and social media platforms, like Snapchat/Grindr/Whatsapp.
Fully compatible with all iOS devices, including iPhone x/11/12/13.
Support controlling up to 5 iOS devices simultaneously.
Support the majority of Android Devices, no root needed.
Depending on your operating system, you can choose:
Step 1: To get started, download and install the location changer on your computer. Launch it and click Get Started on the main page.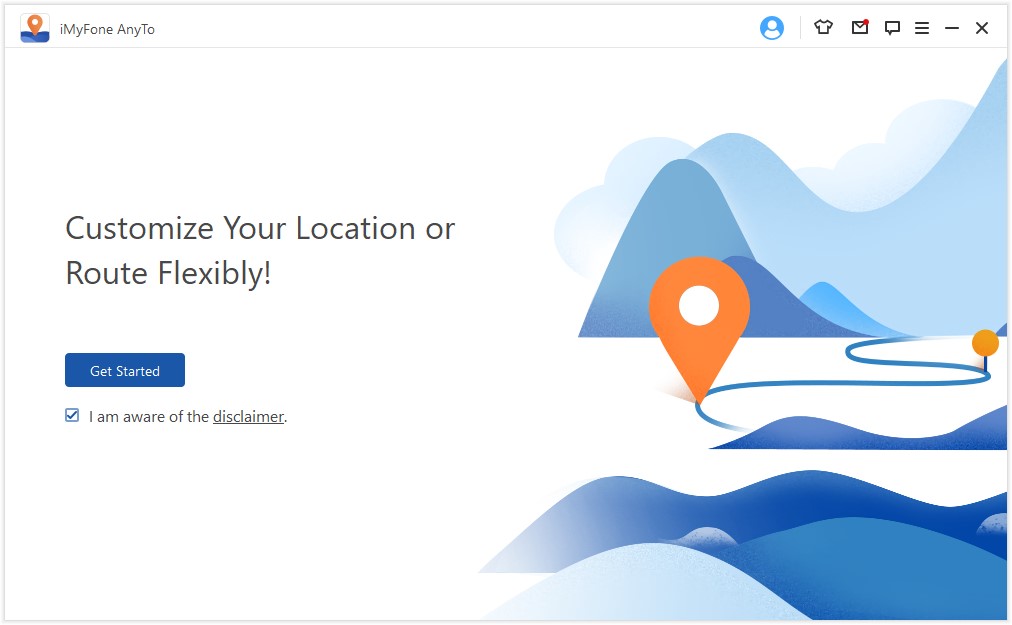 Step 2: Then connect your iOS or Android device to the computer via USB cable. Once the device is recognized, the map will start to load. Your can find your location on the map once it loads successfully. Now you are ready to use the features of iMyFone AnyTo.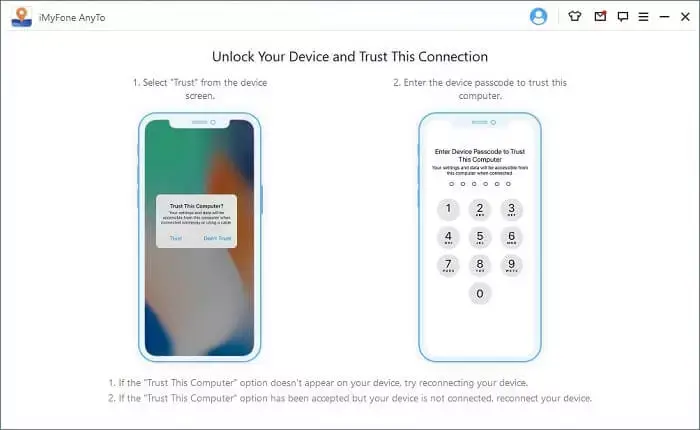 Step 3: Change GPS Location with Different Mode
Two-spot Mode
Select Two-spot Mode (the 1st icon) at the top-right corner to customize your route.
Pick a point on the map as your destination or input the address in the search box. The names and coordinates of both your location and destination will be displayed.
Now, you can set up the number of times to move between both locations and use the speed bar to customize speed.
When all is set, click Move to start navigation. You will see the changes in distance and time shown. When the movement is done, a prompt showing Completed pops up.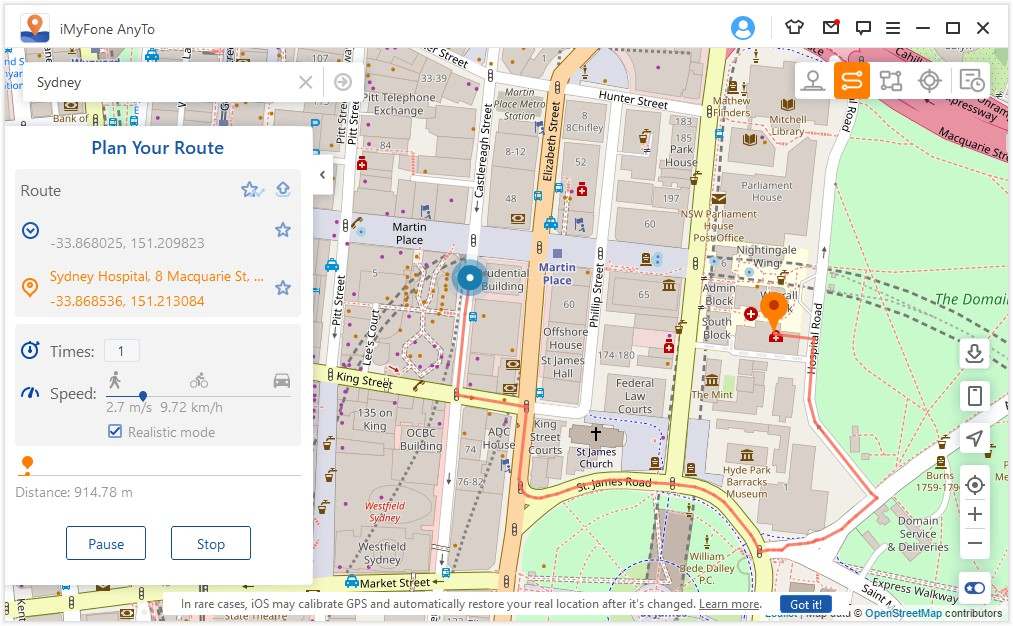 Click Here to Learn More Mode Steps!
[Show] Multi-spot Mode
Select Muti-Spot Mode (the 2nd icon) at the top-right corner to plan your route with multiple spots.
Carefully select the points you want to pass on the map or enter each spot's address/GPS coordinates.
Then enter your desired number of round trips and set the speed on the speed bar.
Click Move to begin the journey. iMyFone AnyTo will stimulate movement at the set speed.
[Show] Joystick Mode
Select Joystick Mode at the upper right corner (the 1st one). One click to Move automatically.
Set 360-degree directions. Move forward or reverse by clicking the direction button.
Change the directions in real-time marching. Or you can use keys W, A,S, D, or keys Up, Down, Left, Right to control GPS spot movement.
[Show] Teleport Mode
Select Teleport Mode (the 3rd icon) on the top-right corner.
Using your mouse, you can zoom in and out of the map to select your desired destination. Alternatively, you can enter the address or GPS coordinates directly.
After selecting your destination, a sidebar containing all its details like name, address, coordinates, etc., pops up.
Click Move and your location will be set to that location immediately. All location-based apps on your mobile device will also be switched to Vancouver.
FAQs about Pokémon Go Auto Walking
1 Does the phone shaking/sock trick still work?
The shaking/sock trick still works, but it's really hard to cover a great distance by shaking your arm up and down.
But if you would like to cover a smaller distance and move your avatar just slightly when you have a couple of minutes, yet you'd like to remain seated, yes you can benefit from the shock/sock trick. However, be careful using this trick. No one can tell when developers will learn about this trick and patch it, or even potentially ban all players who continue using this "unusual" user behavior.
---
2 Can Niantic detect spoofers?
Niantic doesn't know when you're using any third-party apps to improve your game experience. Therefore, they can't directly detect spoofers. However, they are aware of these third-party apps and they have a system in place that can help them find out if someone is playing the game differently.
No one knows how Niantic detects spoofers as of today, but they're most likely going after the users that break the most rules first. Therefore, don't take these third-party apps for spoofing your location for granted and use them wisely so you don't get detected.
---
3 Is it necessary to have Pokémon GO open when walking?
Not any longer! You can now hatch eggs simply by having your phone on you and turned on, even if Pokémon Go is not running.
---
Conclusion
If you want to set up an autowalk in Pokémon GO without taking risks while playing , we hope this guide is useful to you. Pokémon GO is one of the funniest games out there, and a few small tweaks can make it even more fun.
Using the location spoofing app iMyFone AnyTo allows you to catch more Pokémon around the world and become a great trainer. The apps mentioned in this guide will help you explore new gyms, collect cooler Pokémon, and participate in regional events.