"How do you fix failed to detect location on Pokemon Go?
Pokemon Go is the new trend among today's generation and is undoubtedly a pleasure to play for its AR notion. Well, one of the issues that we are going to tackle today is a situation when Pokemon Go can't find location. This issue indeed happens for some reason. And the reasons, believe it or not, revolve around GPS signals or location settings.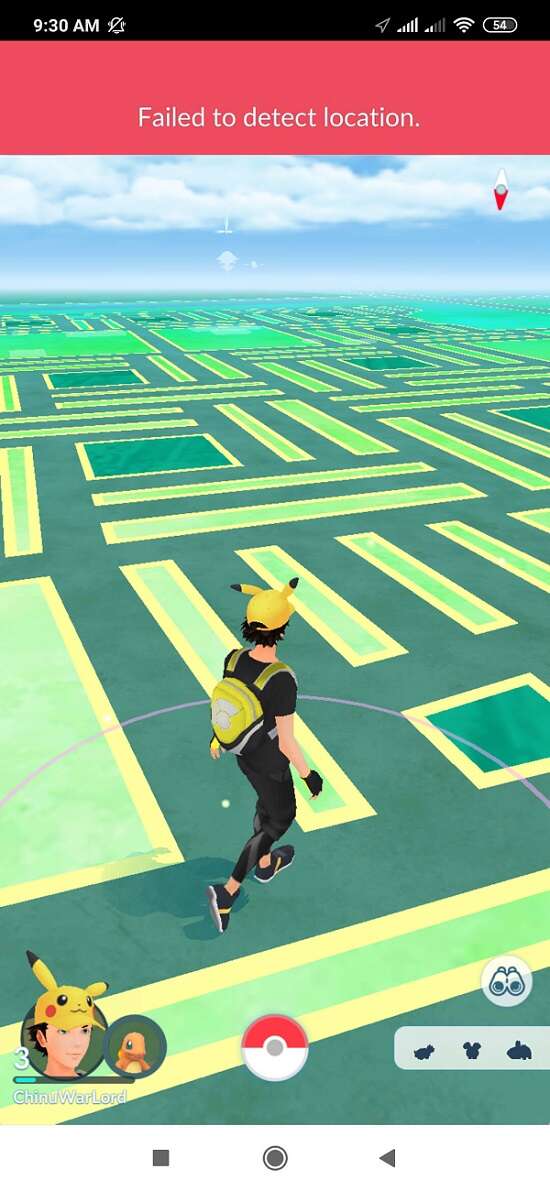 Well! In this article, we will clear every question murmuring in your mind and will know how to fix the error of failed to detect location in Pokemon Go!
Part 1: Fix Failed to Detect Location in Pokemon Go on 5 Ways
Method 1:

Set Mock Locations

One of the things and particularly an extremely important way to solve the issue is to enable the Mock Locations in your device. This will let you set the location to somewhere else and can work wonders if Pokemon Go can't find location. This is how it should be done.

Step 1. Enable the Developers Options in Your Device

To do this, all you need is to head to the Settings in your device and look for About Phone. You will notice Software Info option. Tap on it and there is a build number available for your device. Simply tap on it 7 times and you will it getting opened in your device.

Step 2. Install FakeGPS Go

Go to the Google Play Store and search the FakeGPS Go app. Get it installed on your device right after that.

Step 3. Enable Mock Location App

Go to Settings once again and then you will be able to find the Developer Options. Open it and go for Select mock location app. From the next menu, choose the app you just installed in the previous step.
Step 4. Launch FakeGPS
You can now run the Fake GPS app and then set the location that you want.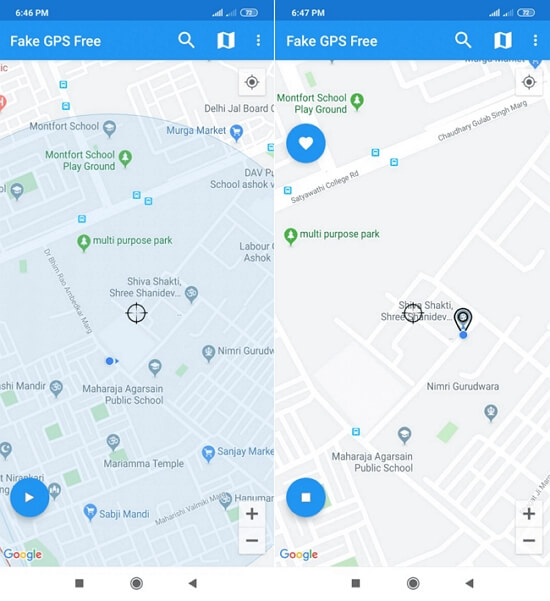 Once you have done this, click on the Play button. Start Pokemon go now and enjoy it.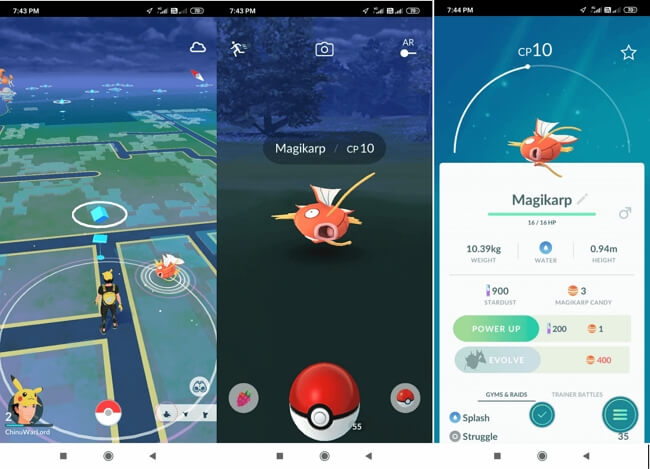 Method 2:

Turn on Location Services

No one is unknown with the fact the Pokemon Go is a game that needs you to move to different places and uses on location. One needs to have it turned on in order to run it perfectly. A lot of times we disable the location services or it gets automatically turned off if we have set our devices in battery saving mode. Reasons can be manifold but the point here is to check if your location services are on or not. Here is what to do:

Step 1. Open Settings in the first place and the move to Passwords & Security option from the list.

Step 2. Now, you are supposed to tap on the Location option from the menu.

Step 3. Check the toggle switch if it is turned on. If not, simply tap on it to enable it.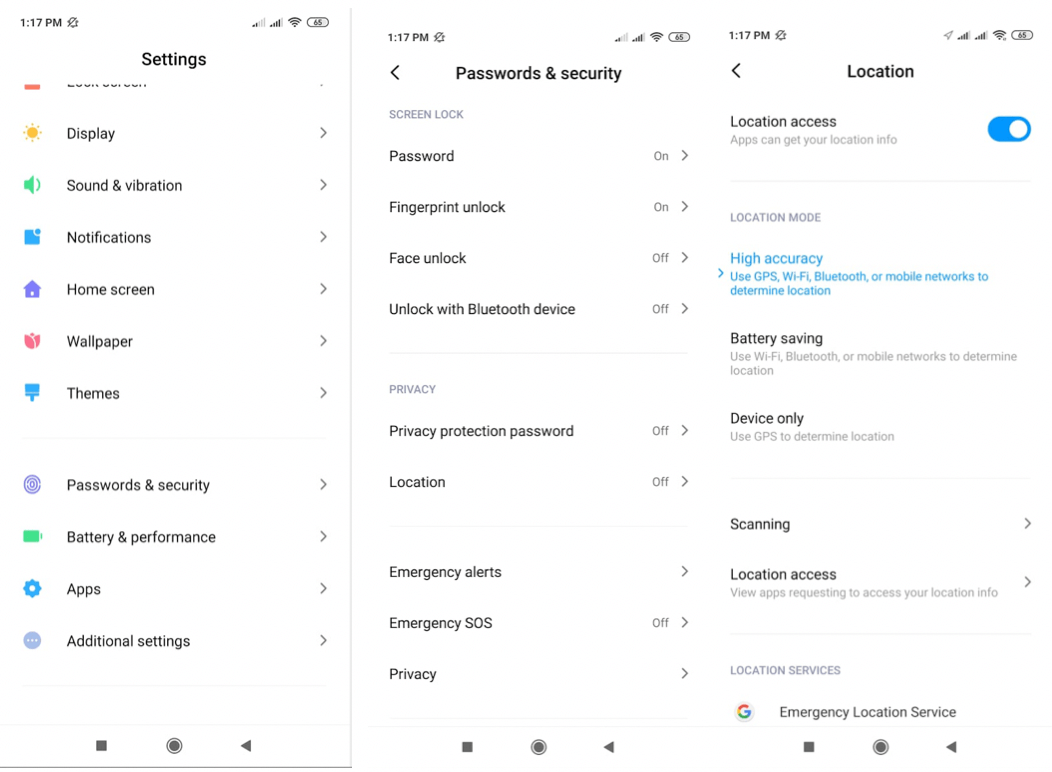 Method 3:

Restart/Reboot Phone, Enable GPS and Try

A method that has been proved very useful in many technical glitches is rebooting your device. We would have been stated it in the first place but a lot of times Pokemon Go can't find the location due to only location or GPS errors. However, if you are unlucky because of not being able to get results from the above methods, you can try this out.

Step 1. Simply press the lock or the Power key of your device for a few seconds. A menu will appear from where you need to choose Reboot or Restart option. The device will restart in a few seconds now. Hopefully, it will remove all the faults.

Step 2. When you have restarted the device, turn on the GPS once again. And now try to play the game and see if Failed to detect location in Pokemon Go still exists.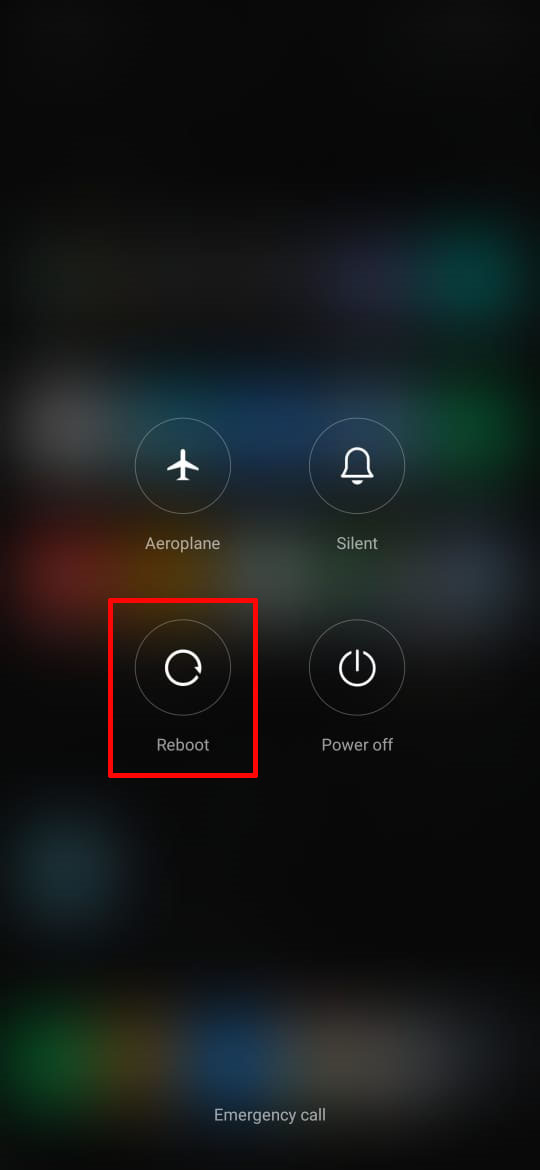 Method 4:

Log out and Login Account

It is sad if still Pokemon Go can't find location. This method has the capability to solve it though. You need to try log out from Pokemon account and then log into it once again. Doing this will possibly remove what is falling behind in the game and resolve the issue. Here is what you need to perform.

Step 1. Open the game and when it is launched successfully, simply hit on the Pokeball icon.

Step 2. Followed by this, tap on the Settings located at the top right corner.

Step 3. Look for SIGN OUT option by scrolling down and click on it.

Step 4. Once successfully logged out, log in again using your credentials. Now see if everything goes well!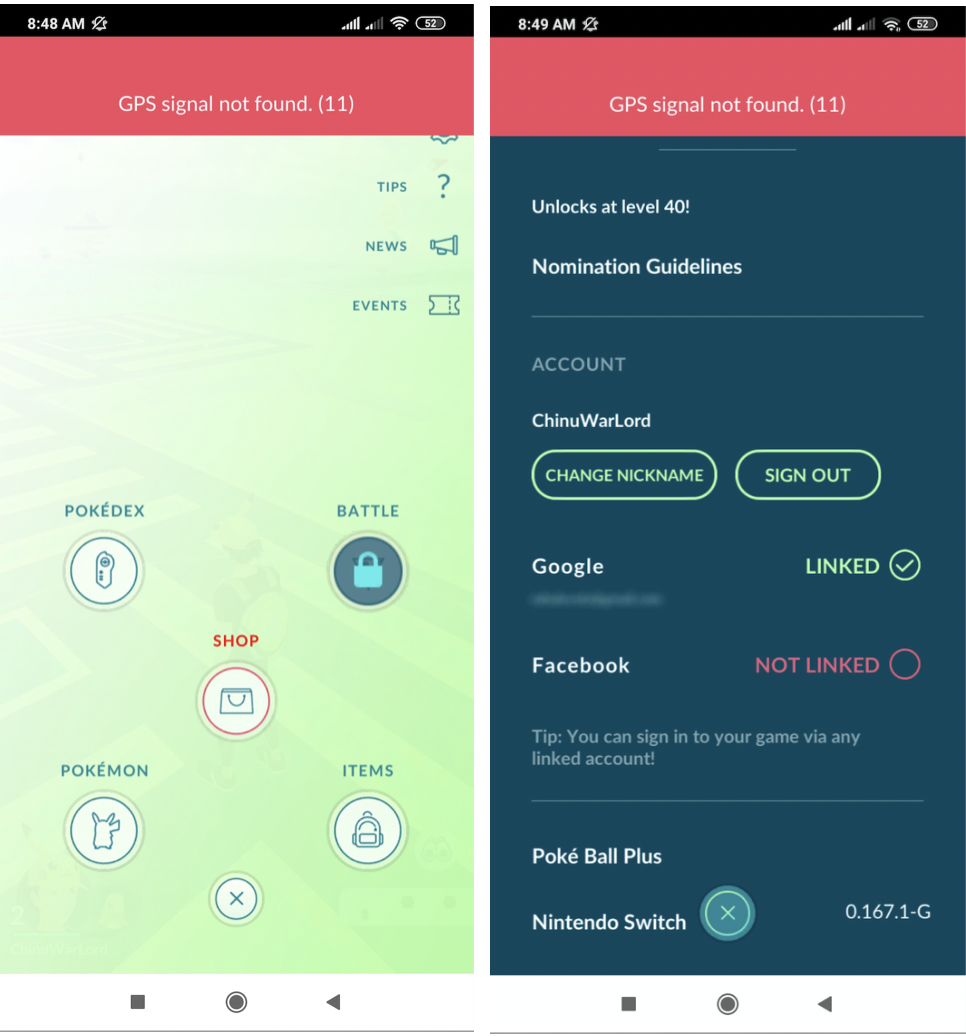 Method 5:

Clear/Reset Pokemon Go Data and Log Back In

If things are still the same, here is the last resort that might act as your savior. Try to reset the Pokemon Go data. The apps that we use in our devices frequently collect hidden items like caches. These components when stored in the device heavily can take up the space thereby keeping the app away to perform well. And this could be reason with Pokemon Go as well. It is no doubt that you play it too frequently the moment you get time and therefore Pokemon Go can't find location can happen as a result of collected or corrupted caches or minor items. Let us know how to do this.

Step 1. Firstly, grab your Android device and go to the Settings on it. Look for the Apps tab and tap on it. Now, you will see the option of Manage Apps. Simply tap on it to proceed.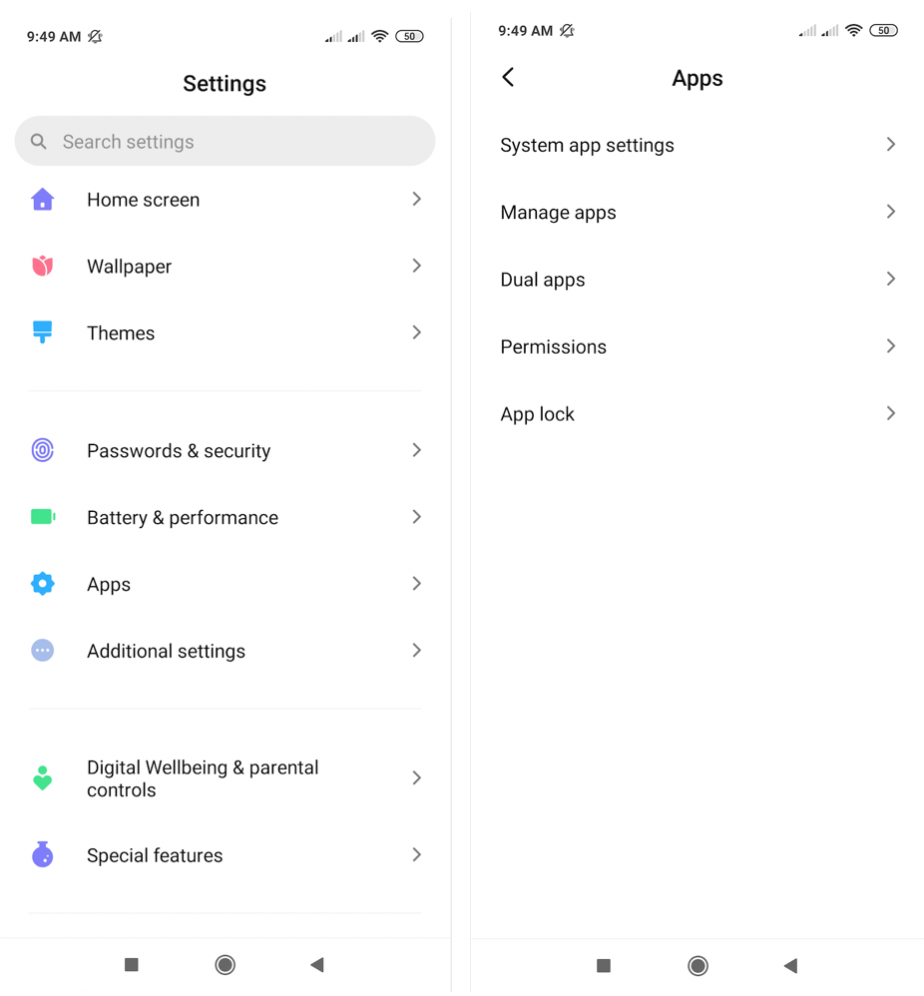 Step 2. From the list of the apps, look for Pokemon Go and open it. Now, tap on Clear data. Confirm the actions by clicking on Clear Cache followed by Clear data. This will reset the data from your Pokemon Go. Therefore, you need to again log in order to play the game.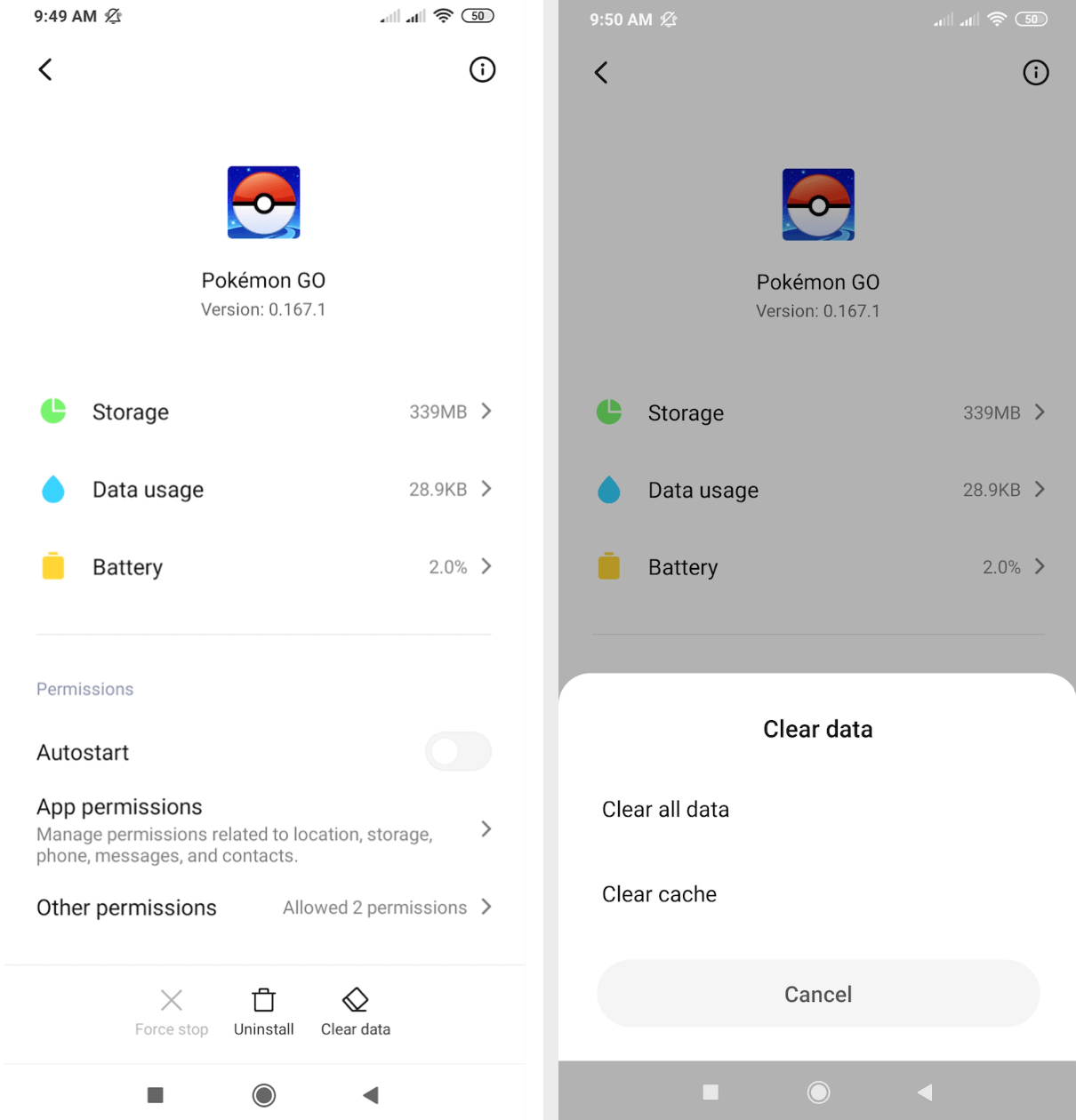 Part 2: Change GPS Location in Pokemon Go When Location is Not Detected
Well, if your Pokemon Go failed to detect location, there is another way to fix this problem. You can using iMyFone AnyTo to spoof Pokemon GO's location to anywhere. It is a location changer for both iOS and Android devices.It also supports iOS 16 now. Here is how you can do it.
Watch Video Tutorial to Change GPS Location in Pokemon Go When Location is Not Detected
Step 1. Install iMyFone AnyTo
You can download iMyFone AnyTo on your computer/Mac. Install and open it. Click the Get Started button. Next connect your phone to the computer using a USB cable.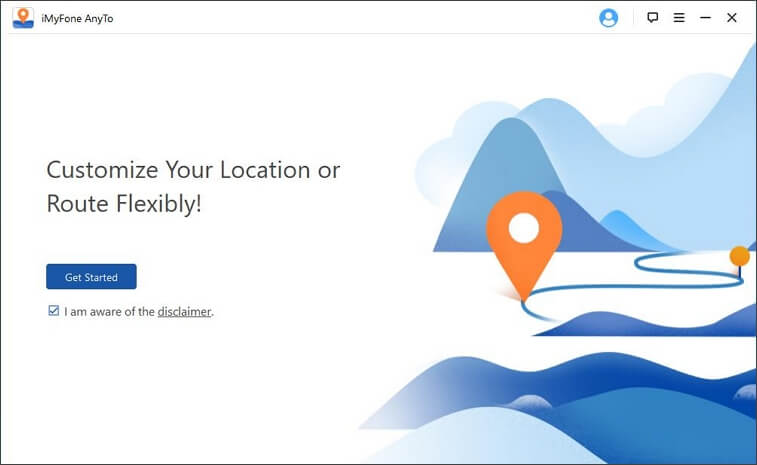 Step 2. Choose a destination on the map
It will lead you to a map. Now choose the Teleport Mode (the 3rd icon at the upper right corner). And select a location on the map within iMyFone AnyTo by dragging and rooming the map. Once you have selected a location, it will show up a sidebar, where shows the information of the selected location. Click Move.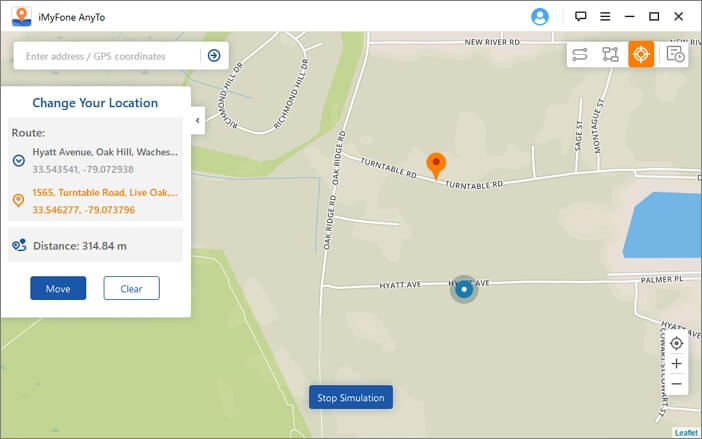 Step 3. GPS location has changed on Pokemon Go
Once you click Move, your GPS location will be changed quickly. Now you can find your GPS location on Pokemon Go is changed to this new place as well! That is how you can change GPS location when it failed to detect location easily.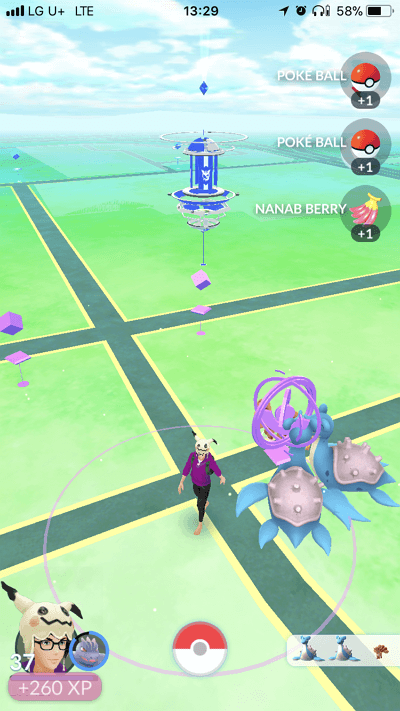 Conclusion
People all across the world have paid this game a lot of attention. We will clear every question murmuring in your mind and will know how to fix the error of failed to detect location in Pokemon Go!