Pokémon Go is a game based on augmented reality and uses your present location to spot nearby Pokémon. However, it is not so popular anymore – the reason being that it is impractical and inconvenient to physically get up and catch Pokémon. There are still many Pokémon fans who love this game but wish to play it without actually having to go out in the physical world. Hence, many people are now looking for ways to fake their GPS location. In this article, we will tell you how you can do the same using Pokémon Go joystick on iOS.
Here are 3 amazing apps to use joystick to fake location on Pokémon Go on iOS device without jailbreak.
1. Play Pokémon Go with GPS Joystick on iPhone using Tweak Box
Tweak Box is an interesting third-party app store that contains many apps and their tweaked versions. Tweak Box is a very simple app that can be used to play a modified Pokémon Go game which contains a GPS Joystick and fake location. The "joystick" option allows users to easily fake their locations within a few seconds and move around without actually physically getting up. Thanks to the advanced algorithm of the tweaked Pokémon Go, you get realistic GPS values. You can install this app store from the default Apple browser i.e., Safari. All in all, this is a great app to help you get Pokémon Go joystick on iOS device.
Guide for using Tweak Box

Step 1. First of all, go to this link https://www.tweakboxapp.com and download the tweak box app by clicking on "Install Now". Now, wait for the prompt to appear and click on "Allow".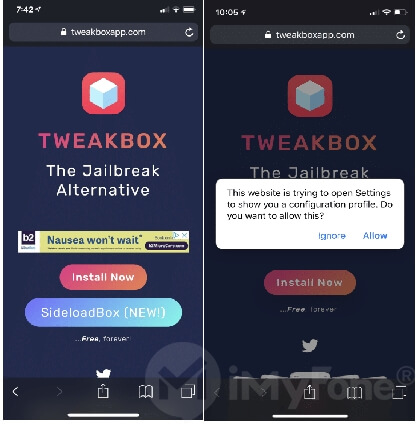 Step 2. When the download is complete, go to "Settings", click on "Profile downloaded". Now click on "Install". Tap on "Done" once the installation is completed.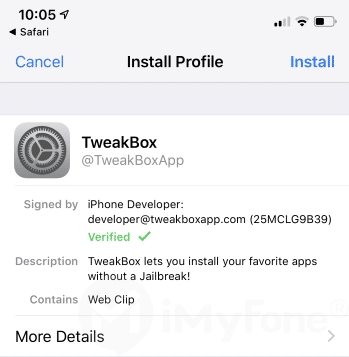 Step 3. Go to the iPhone home screen and launch the app. The search for the tweaked version of Pokémon Go i.e., ispoofer for POGO and click on "install".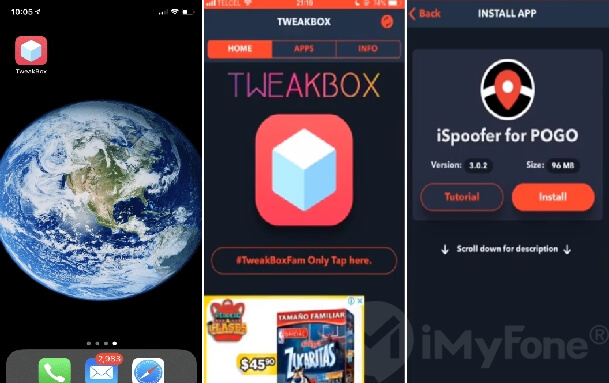 Step 4. Pokémon Go icon will appear on your home screen once installation finishes. Open the game and now enjoy Pokémon Go with GPS joystick!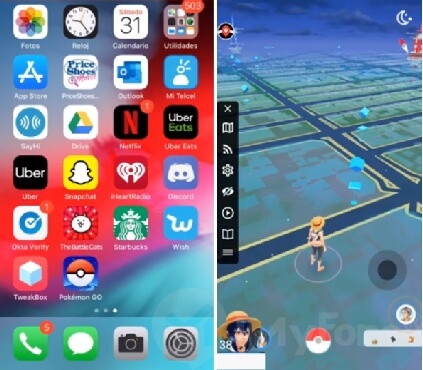 Note: Risks of Using a Fake Location on Pokémon Go
While using fake location seems like a fun short-cut to play augmented simulation games like Pokémon Go, it can also be sometimes risky. Faking your GPS location comes with certain inherent risks i.e.: Once you change your GPS location for one app, all other location-based apps (like Tinder or Snapchat) are affected as well. Similarly, some of the location spoofing apps like VPN are developed by third-parties which can contain malicious software that can potentially harm your device. 
2. How to Use GPS Joystick for Pokémon Go with Tutu App
TuTu App is a free app store that offers a wide variety of apps for all the gamers who want to play tweaked versions of popular games. You can also play Pokémon go by faking JPS joystick on iOS using this app store. You can move your joystick to any location in the Pokémon Go++ game in TuTu. The tweaked game can spoof your location with the help of Pokémon go joystick on iOS without any safety worries. The simple-to-use interface and smooth features make this app store a very useful tool.
Guide for using Tutu App

Step 1. Go to https://www.tutuapp.vip  in the Safari Browser on your iPhone. Click on "Install now" and wait for the pop-up; now click on "Install".
Once the TuTu App has installed completely, the app icon will appear on your home screen.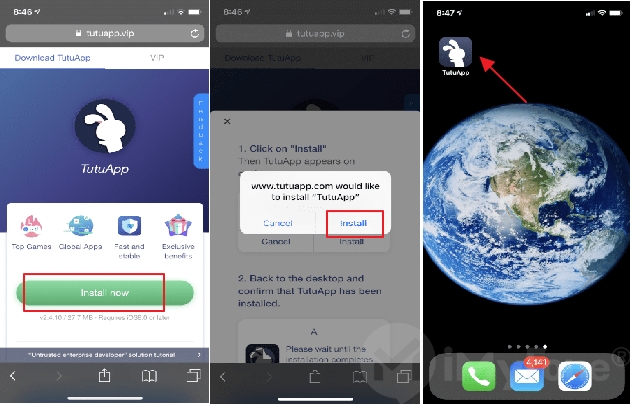 Step 2. Click on the Pokémon Go icon and launch the Pokémon Go++ to play Fake Pokémon Go with GPS Joystick on your iPhone easily!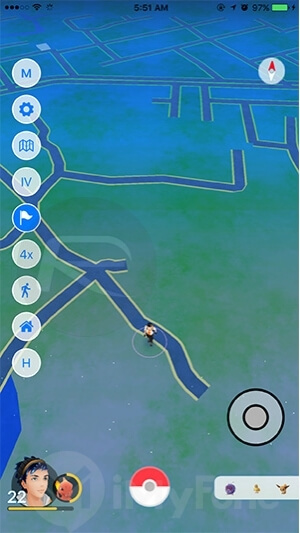 3. How to Play Pokémon Go with GPS Joystick using AppValley
AppValley is a very popular fake GPS joystick apk for Pokémon Go. As you already know, Pokémon Go++ is a modified version of the official Pokémon Go gaming app. This tweaked game will allow you to play the Pokémon Go game without actually moving around as it contains an onscreen GPS joystick and uses fake location. You can access quick teleport to any location and play the game without any limitations. As this game is not available on the official Apple App Store, you can download it via AppValley. AppValley does not require jailbreak and can be used to download millions of apps!
Guide for using AppValley

Step 1. First of all, download the AppValley app from https://appvalleyapp.com/. Now, wait for the prompt to appear and click on "Allow".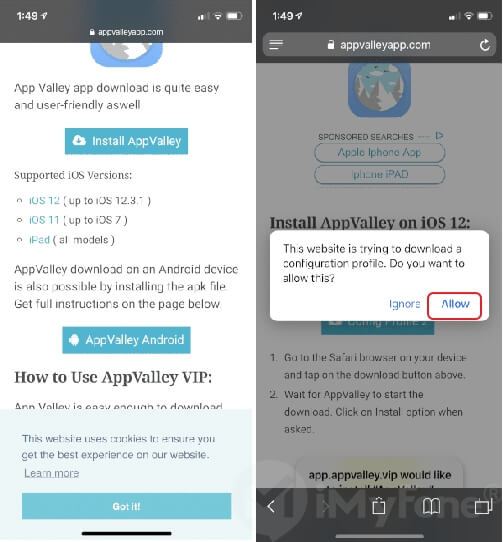 Step 2. Once the download is finished, click on "Settings" and go to "Profile downloaded". Now click on "Install"followed by "Next".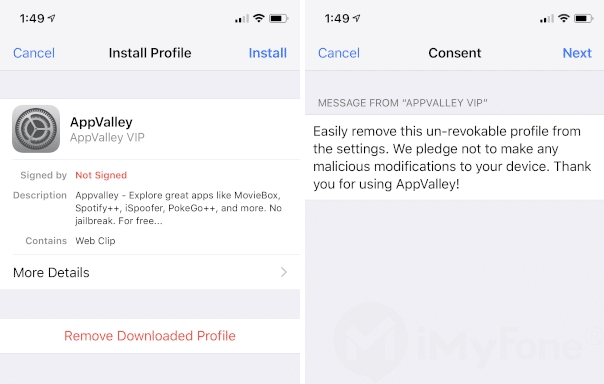 Step 3. Now click on "Install" again and confirm it. Finally, click on "done". AppValley has completely installed in your iOS device and an icon will appear.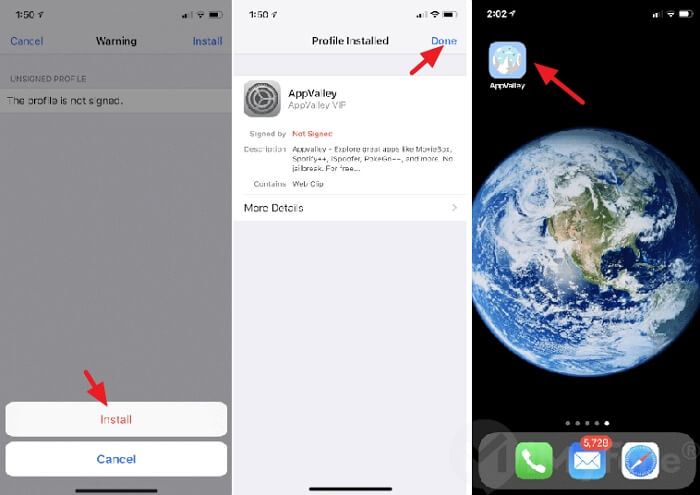 Step 4. Go to the home screen and launch the app. Search for Pokémon Spoofer i.e., ispoofer for POGO and click on "GET". Wait for the prompt and click on "install".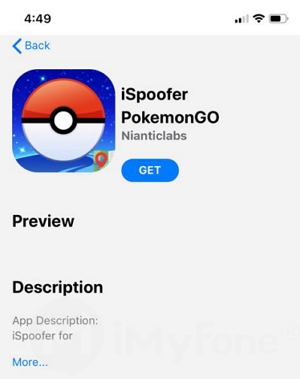 Step 5. Now open up the once installed game and play Pokémon Go with GPS joystick on iOS!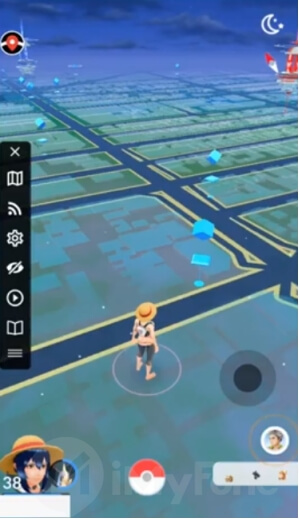 4. How to Change GPS Location to Anywhere in Pokémon Go

Pokémon Go encourages people to go outside to finish the game tasks. However, with iMyFone AnyTo, you can play the game just indoor. This tool allows you to change your location in the game to anywhere in the world, without jailbreaking your iPhone. Moreover, you can also simulate movement at a customized speed in the game. Let's learn the alternative method to mock GPS with joystick below.
It is now updated to support the latest iOS 14!
Watch Video Tutorial to Change GPS Location to Anywhere for Pokémon Go in 2020
(Note: If you have installed iMyFone AnyTo on the computer, drag the video bar to 0:56 to skip the downloading and installation part.)
Step 1: Connect iPhone to the Computer/Mac
Firstly, free download and install iMyFone AnyTo to your computer/Mac by clicking the Download button below. Open it and click the Get Started button. Now connect your iPhone where the Pokémon Go installed to the computer with USB cable.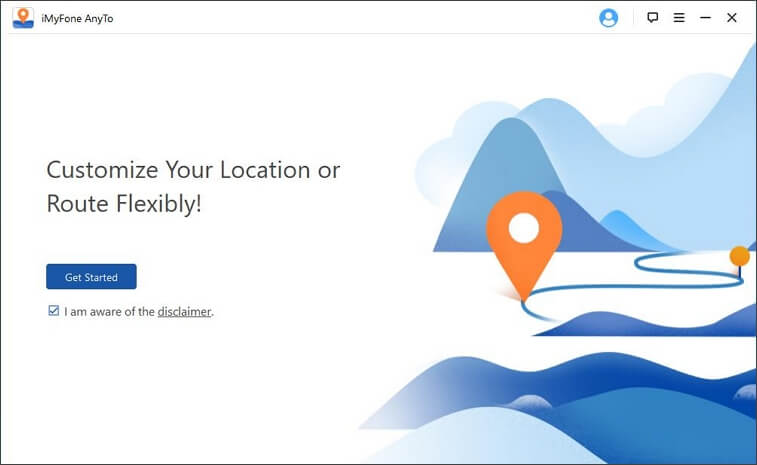 Step 2: Select a Location
iMyFone AnyTo will guide you to a map-like interface. Click on the Teleport Mode on the top-right corner (the 3rd feature).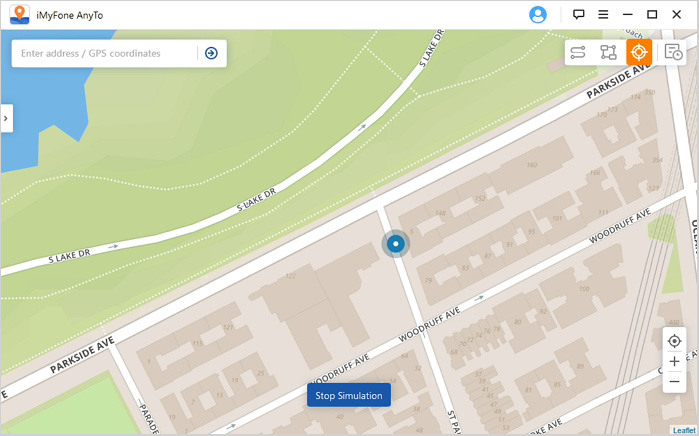 Now you can drag or zoom the map to select a location for your game. Or you can type the location or coordinates on the search bar. Once you click a location, it will pop up a sidebar, showing the information of the selected location.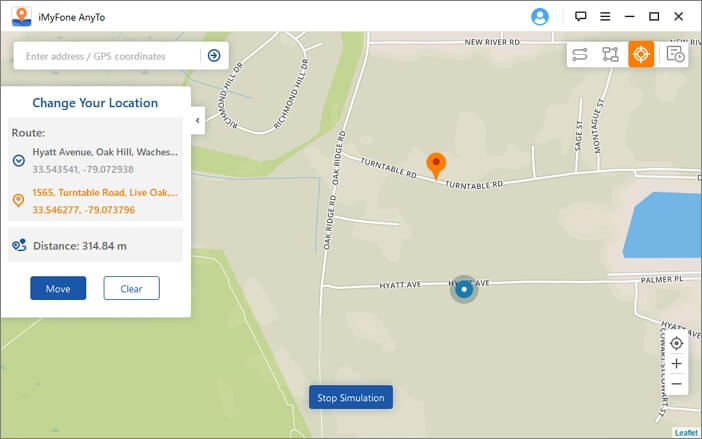 Step 3: Change GPS Location in Pokémon Go
After selecting a location, click Move. Here you go! Your location is changed with 1 click! Now you can check the location on your iPhone. Your location in the game is changed as well! In this way, you can get to anywhere to easily fake GPS joystick location.
Why not download iMyFone AnyTo and try! See how much rare Pokemon can you catch!