In the Pokemon GO game, you have to travel long distances to earn incentives and collect various characters. PGSharp on iPhone is a well-known GPS location spoofing app specifically created for Pokemon GO that addresses this issue by enabling users to pretend to be somewhere else in order to catch more characters while seated at home.
iMyFone AnyTo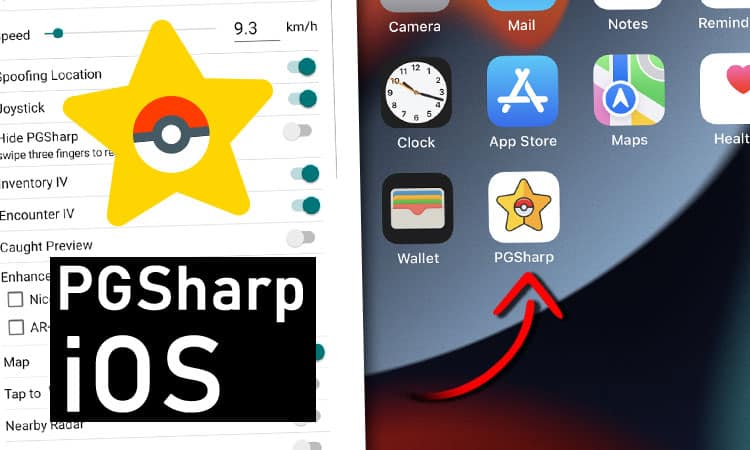 It is the top fake location app available for android devices. Due to iOS's restrictions, PGSharp's official website does not offer its iOS version. Though there are alternative unofficial methods to install PGSharp iphone app.
To download and use the PGSharp iPhone app, we'll look at a few different techniques in this article.
Part 1: What is PGSharp iOS?
For Android devices, PGSharp is frequently available to assist Pokemon Go players to spoof their location and play stationary. It is quite common on android devices since Nintendo cannot detect it. With the PGSharp map, you may explore the entire world while seated at home.

On the official website, there is no iOS version of the PGsharp iPhone app, however there are other ways to download it on iOS.
Part 2: Features of PGSharp
The key features of PGSharp app are as follows: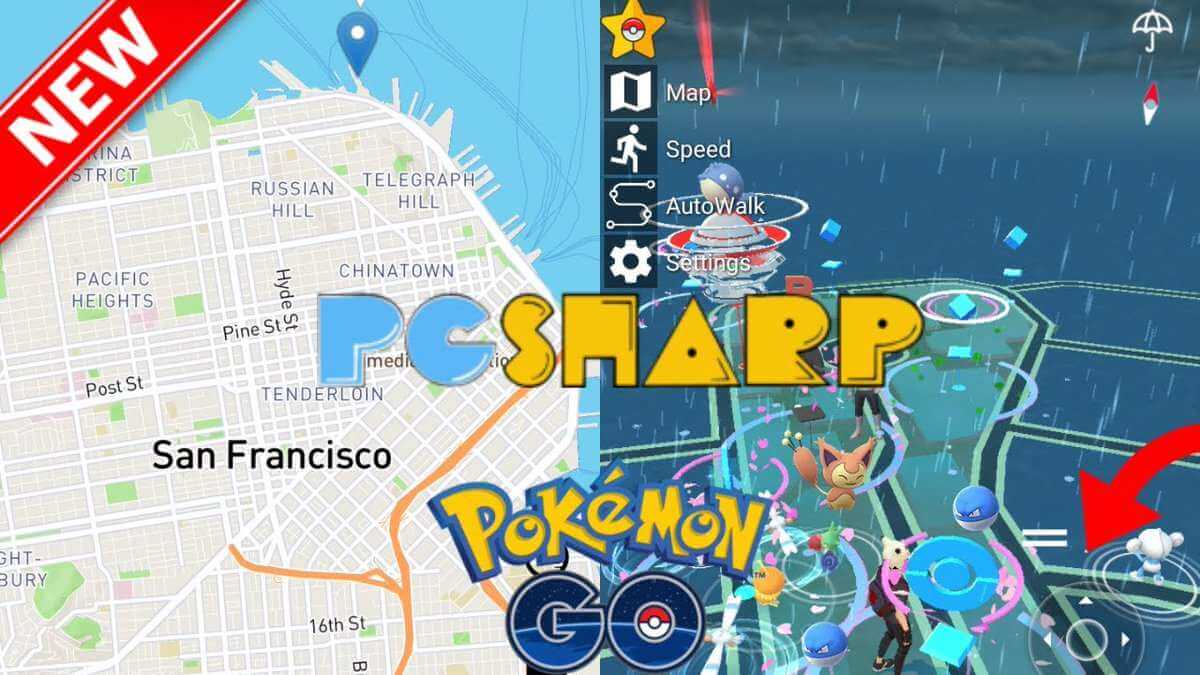 Depending on your preferences, you can alter your walking speed. You can move quickly or slowly based on the game's circumstances. If the Pokemon is nearby, you must move carefully in order to capture it. On the other hand, move more quickly if you are far from Pokemon.
You can navigate the map by moving from one location to another using PGSharp's teleport capability. To catch the Pokemon, you don't need to physically walk from one location to another because teleportation will take care of that for you.
You can use precise parameters to pinpoint the location.
Egg hatching may be made incredibly simple with the auto-walk option.
The updated software will save your most recent position when you enter the number of Pokestops you want to automatically pass through.
The fake GPS joystick is already inserted, so you don't need to install it again. It makes moving around in the game simple.
PGSharp can be used without the installation of additional fake location software.
Part 3: How to Download PGSharp iOS/Android?
1

Download PGSharp on iOS Devices
---
Since PGSharp is an android software, it cannot be used with iOS devices. Therefore, the official website does not offer a pgsharp iphone download. However, there are numerous unofficial methods for iPhone users to download the PGSharp software for iOS. On your iPhone, you must download numerous unneeded apps in addition to the PGSharp app.
Step 1: Start by typing applibero.com into the Safari search bar.
Step 2: Open this page and scroll down to find the search box. Select search and enter PGSharp iOS.
Step 3: Scroll down to find PGSharp iOS, then click the Install button.
Step 4: Two app prompts must be finished in order to validate your device. These apps need to be downloaded on your phone.
2

Download PGSharp on Android Devices
---
Following are the steps to download PGSharp on Android:
Step 1: Download the app from the official PGSharp website and install it on your Android device.
Step 2: To obtain the program's Beta Key, go to the PGSharp website, click the Sign Up button, and download a free trial. You will also need to create a password in order to log in.
Step 3: Copy and paste your PTC Pokemon GO login information and the Beta Key you received after registering for a free PGSharp trial.
Step 4: The application is now prepared for usage on your Android smartphone.
Part 4: The Best GPS Movement Simulator for Pokemon GO iOS and Android
In the location-based augmented reality mobile game Pokemon GO, you must travel around to collect various Pokemon, visit Pokestops, complete quests, and take part in raids. The player's GPS location is extremely important to the game's functionality.
There are some PGSharp alternative apps that let you virtually tour the globe without leaving your room. iMyFone AnyTo location changer is one of the best GPS movement stimulators for Pokemon Go games on iOS and Android.
iMyFone AnyTo is a computer-based spoofing app for Pokemon Go. It is a free download and does not require jailbreak or root. The app provides users with an interface that can spoof their location to any place.
Key features of iMyFone AnyTo:
Use a fake GPS location to trick your friends on social media apps.
Plan a route and move on it at a customizable speed. Search for a specific destination, which is friendly for AR game lovers(Like Pokemon Go).
It works very well with location-based apps like Tinder, Snapchat, popular social media platforms, etc.
Change your GPS location to anywhere on the planet.
Use geo-specific phone services without being limited by location.
02

iMyFone AnyTo Functions
---
Custom Speed - You can set your movement speed with iMyFone AnyTo. You have to drag the slider on the app and select the desired speed. Then you can choose whatever you want your virtual movement to be walking, cycling or driving. This feature is useful for AR games like Pokemon Go.
Pause at Any Time - It makes position changes look more natural as points on the route can be stopped or started, which eliminates the potential threat of trackers.
Set Coordinates - You can choose your location more precisely by entering exact coordinates on the iMyFone AnyTo location converter.
History - iMyFone AnyTo saves previously fixed locations or used coordinates by the user, so it can be easily accessed at any time.
Let's see how to use the program:
Step 1: Setup iMyFone AnyTo
Click the Try It Free button below to install iMyFone AnyTo on your computer. Then open it and click Get Started. Connect your phone to the PC via USB. Click Trust on the device for the prompt.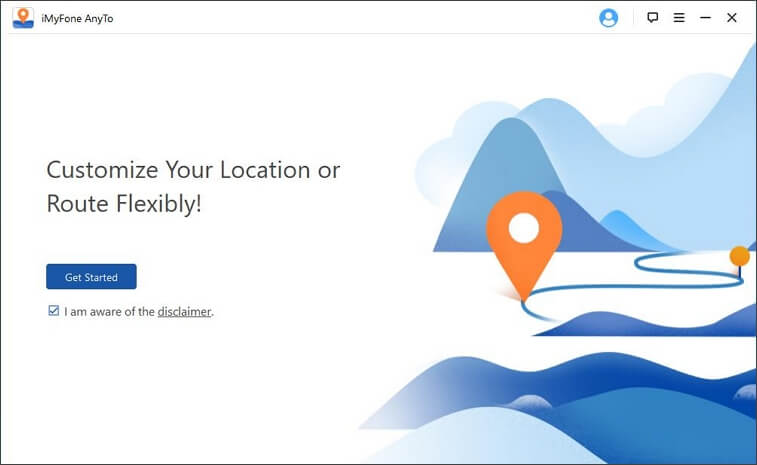 Step 2: Select Teleport Mode
After your map has loaded, it will show where you are on the map by default. choose Teleport Mode in the top right corner, the third icon.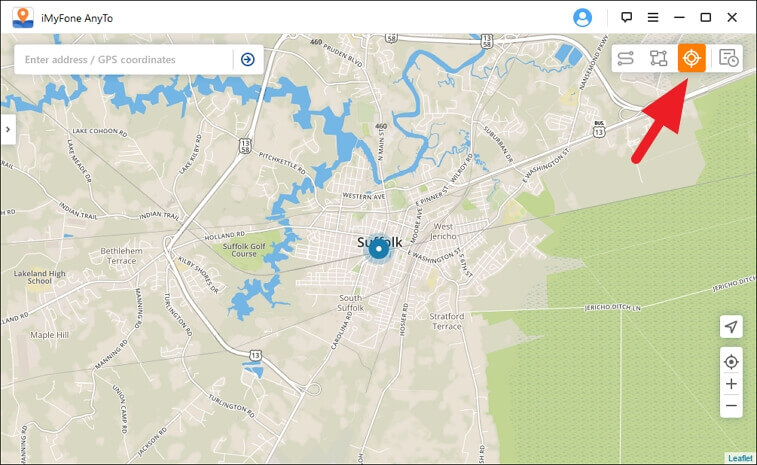 Step 3: Select an address for Spoofing
Now on the map, just pinpoint a place that you hope you were there.
You can search in the search box. Then this spoofer will show the infomation including address, coordinates and the distance. You can zoom in and out the map to locate your place.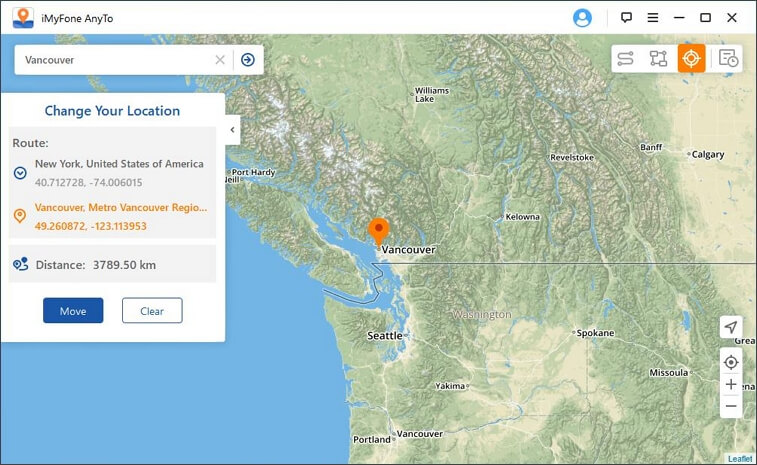 Alright! Now just click on the Move button. You can see the location is changed to the new place instantly.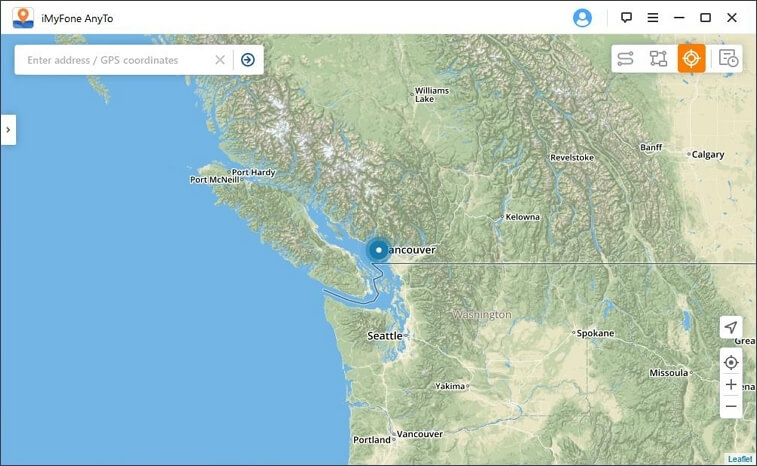 Good luck!
Pros
Change the GPS location with one click.
Choose to speed up or slow down your walk on yourself.
Plan imaginary journeys with multipoint mode on the route planner.
So you can also use this brilliant tool to create virtual routes to move along in the game, while you are just sitting home (see the guide >> ).
Conclusion
The greatest GPS-based location-changing app, PGSharp of iPhone, was made specifically for the augmented reality game Pokemon Go and allows users to hide their original position in order to easily catch more Pokemon while seated at home.
PGSharp is unfortunately not available for iOS devices; it is only available for Android-based devices on the official website. In the above article, the unofficial ways to install this app on iOS have been discussed for iPhone users.
We strongly recommend giving iMyFone AnyTo Location Changer a try in order to save your valuable time because it offers all of the wonderful spoofing features in Pokemon in a safe manner for your Apple device.