How to Fake GPS on Android Without Mock Location?
Category: Change Location
5 mins read
Almost all Android phones come with an application through which your exact GPS location can be tracked.
Some people would want to access an app that is not available in their country or region, which is the most common reason behind users wanting to fake their exact location.
If you wish to fake GPS on Android without mock location, you have come to the right place! Read on to know more about this in detail.
iMyFone AnyTo can spoof GPS location in one click, and fake location undetected by anybody on the geo-apps.
Part 1: All You Need to Know About Mock Location
All Android phones come with a hidden feature called "Mock Locations". Through this setting, we can manually change the location of our phone to any place we like.
A few benefits of using Mock Location on your Android phone are given as follows:
By using the mock location feature, you can avoid any form of information leakage through.
There are several online AR games like Pokemon Go, wherein your location keeps getting tracked by the app. This location can be seen by the other players as well.
Certain social networking apps like Tinder are also location-based. With the mock location feature, you can change your exact location and interact with people who are in other localities, cities, or even countries.
Part 2: Using Mobile APP to Fake GPS Without Mock Location
Once you are aware of the various benefits of using mock location feature, let us have a look at the different ways in which you can perform fake GPS without mock location enabled.
There are several geo spoofing apps available on Google Play using which you can easily mock your current location. One such app is Fake GPS Joystick & Routes Go.
You can follow the steps given below to know how you can use this app:
Step 1: From Google Play, download this app, and launch it on your phone.
Step 2: On this app, go to Settings, and tap on Location.
Step 3: Change the Location Mode setting to GPS Only.
Step 4: From Settings, tap on Developer Options.
Step 5: After this select Set Mock Location App, and pick Fake GPS option from the given list.
Step 6: Once done, launch GPS GO Joystick and look for a specific location using the search bar.
Step 7: Finally, tap on the Play button to change your device's location.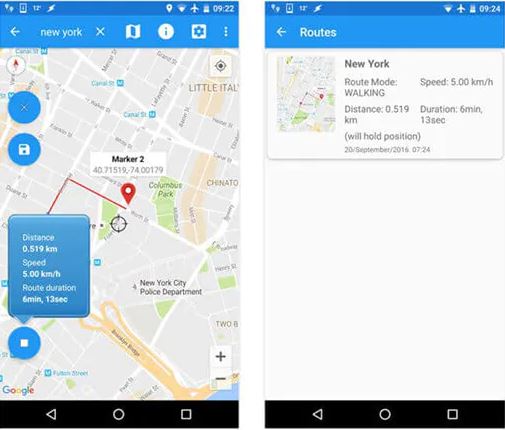 Once you do this, the location of your device will be changed automatically.
Part 3: Using iMyFone AnyTo to Fake GPS Without Mock Location
Another way to fake GPS without enable mock location on your Android is by using iMyFone AnyTo location changer.
AnyTo is a full-proof spoofing tool using which you can change your current location to any part of the world with ease.
Unlike the other mock location apps available in the market, with AnyTo you would not have to install it on your Android phone. You can install it on your computer, and then through the computer, you can control the GPS location on your Android phone.
Here are the detailed steps to use iMyFone AnyTo to change location without mock location:
Step 1: Once installed, launch AnyTo on your computer and click on Get Started.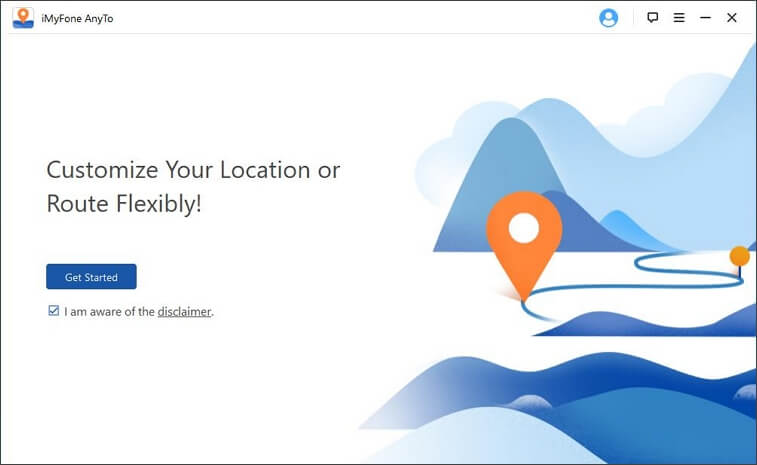 Step 2: Connect your Android device to the computer using a USB lightning cable and wait for a few seconds till the program recognizes your phone.
Step 3: From the option on the top-right corner, click on Teleport Mode and key in the location you want in the search bar. You can even key in the GPS coordinates to find a specific location.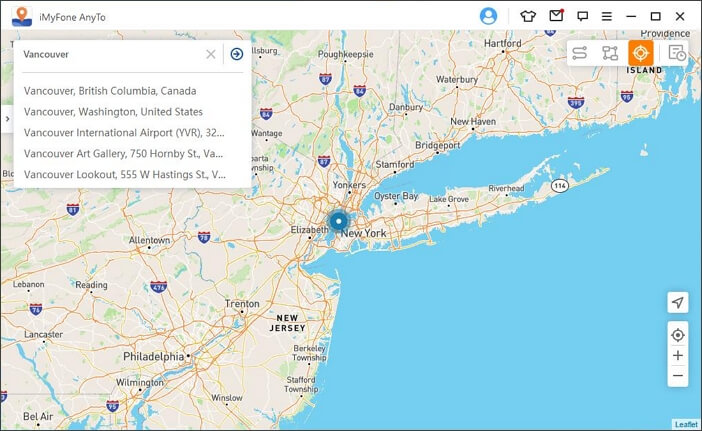 Step 4: Once the pointer on the screen moves the specific location on the map, click on Move and this will be automatically set as your current GPS location.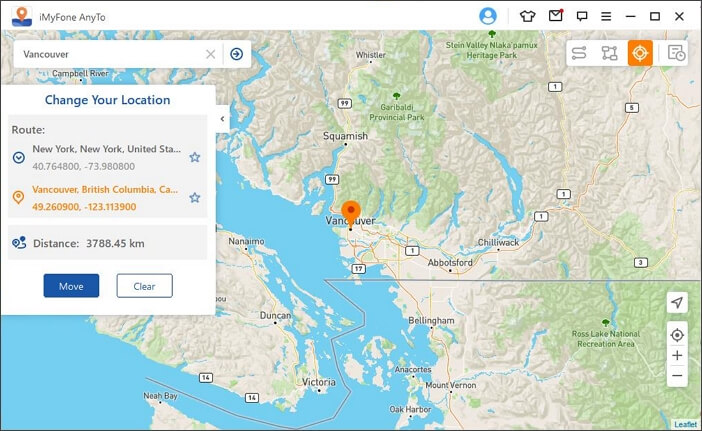 After this, you can use any of the location-based apps on your Android phone, and they wouldn't be able to track your exact location.
More Advantages of iMyFone AnyTo
Apart from the advantages mentioned above for using iMyFone AnyTo, here are some other advantages of using such software.
It can help you in changing the location of your iPhone and Android phone with ease so that you can access any location-based apps service on your phone without any hassle.
With just a single click, you can fake your current location to any part of the world with the help of iMyFone AnyTo.
You can also keep a historical record of all the other places that you have been to previously, and you can even choose or delete them at your own free will.
This program allows users to customize routes, simulate routes, and also create different routes while moving. It also features the pause and resumes options as well.
From the advantages mentioned above, you can easily make out how reliable iMyFone AnyTo is. This is why it is considered to be one of the top products in the market when it comes to mock location apps and software. The best part about this is that it can help both Android as well as iOS device users fake their exact location.
More Tips: Mock Location Feature on Different Android Models
Here are the instructions on how to enable mock location on different Android models:
Tip 1

Motto and Samsung

You can find this feature by going to Developer Options and navigating to the Debugging section.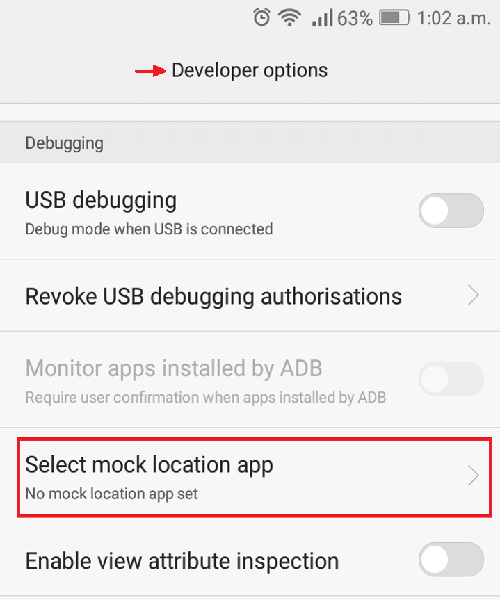 Tip 2

LG

All the LG smartphones have the option of enabling mock locations by simply selecting the Allow Mock Locations feature, which can be accessed easily from Developer Options.
Tip 3

Xiaomi

Instead of the build number, all the Xiaomi phones have an MIUI number. To enable mock locations under Developer Options, you need to first tap on the MIUI number by going to Settings and then tapping on About Phone. Here you will see the option on Allow Mock Location APK.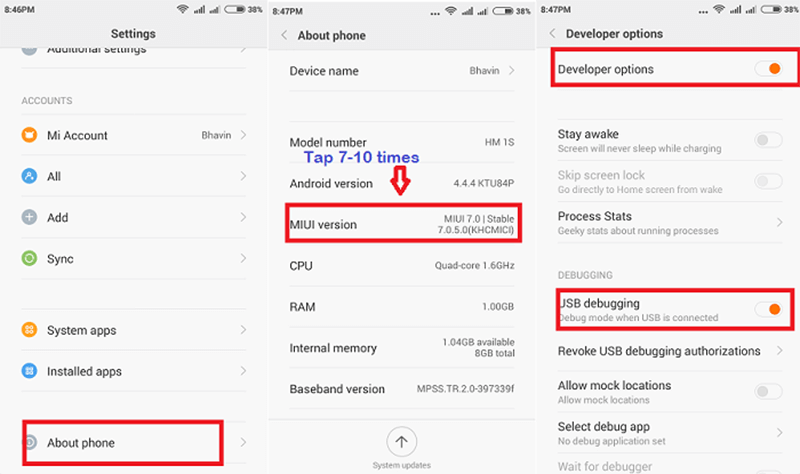 Tip 4

Huawei

Similar to Xiaomi phones, Huawei phones have the EMUI number. To tap on this EMUI number, you need to first go to Settings, tap on Software Information.
Conclusion
There are several reasons as to why one may wish to fake their current location. There are several resources available online to do this. If you want to fake your GPS location without mock location, you can make use of third-party apps to do this. The best way in which you can fake your current location, irrespective of whether you are using an Android or iOS phone, is by using iMyFone AnyTo location spoofer which is a highly recommended software for faking your current location.
Change GPS Location on iOS/Android
168,282 people have downloaded it.
Fake iOS/Android GPS location to anywhere in the world instantly.
100% Work with location-based apps such as AR games, social platforms, etc.
Joystick to simulate GPS movement freely when playing games.
Import / Export GPX file to save your favorite routes.
Compatible with All iOS & Android versions.