Our readers have been asking us to review the most reliable and trustworthy GPS location spoofing software for a long time. That's why we took a comprehensive look at the location spoofing software iMoveGo review & various features.
If you enjoy playing location-based games, this blog post will analyze every aspect of WooTechy iMoveGo in detail to help users make an informed decision whether to rely on it to change their location.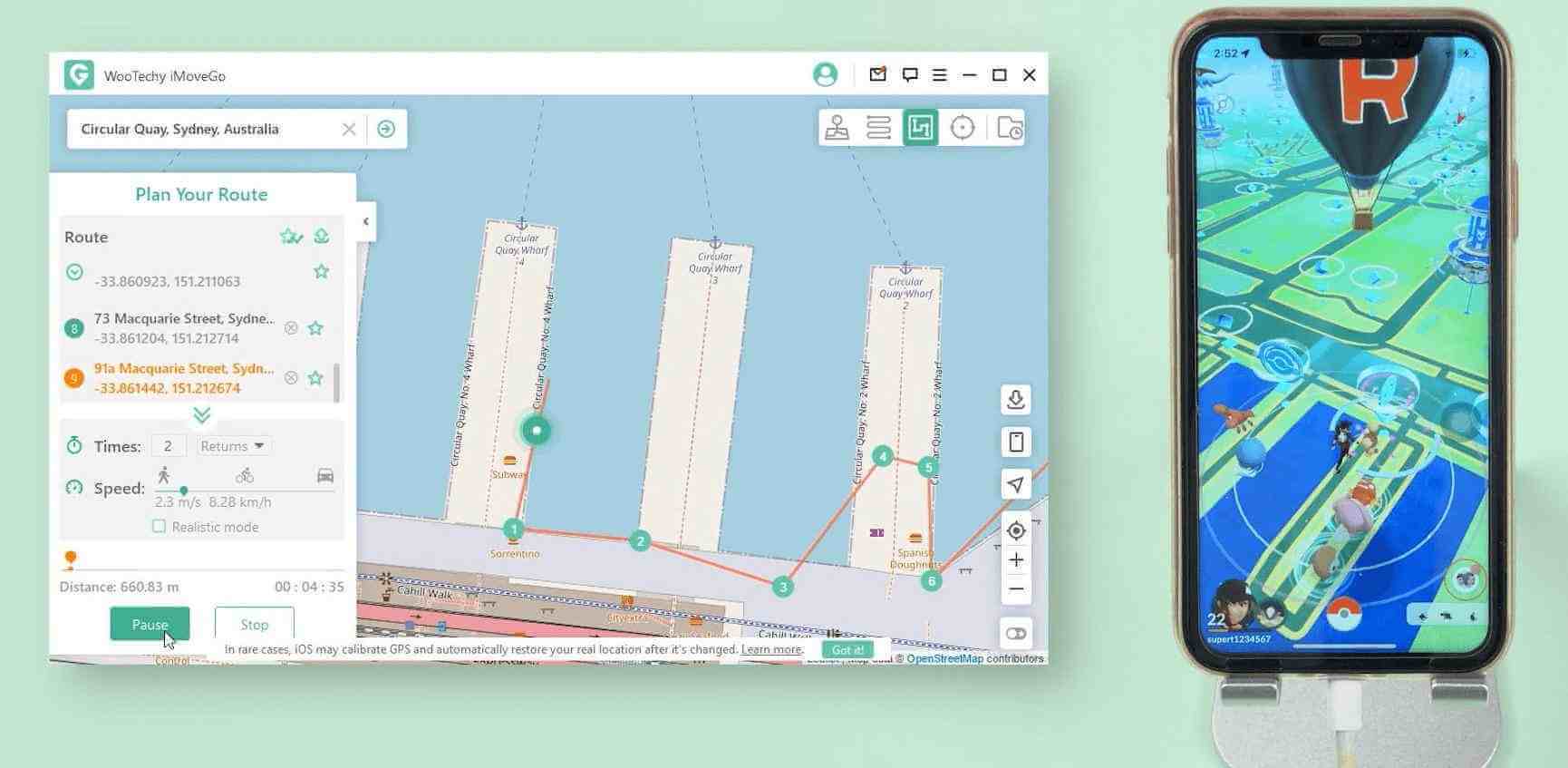 Part 1: What is iMoveGo
With the advancement of the Internet, new location-changing tools are constantly appearing, and anti-hacking techniques are constantly improving, but that doesn't mean all hope is lost. iMoveGo is one of many location spoofing tools that can replace iSpoofer for AR games.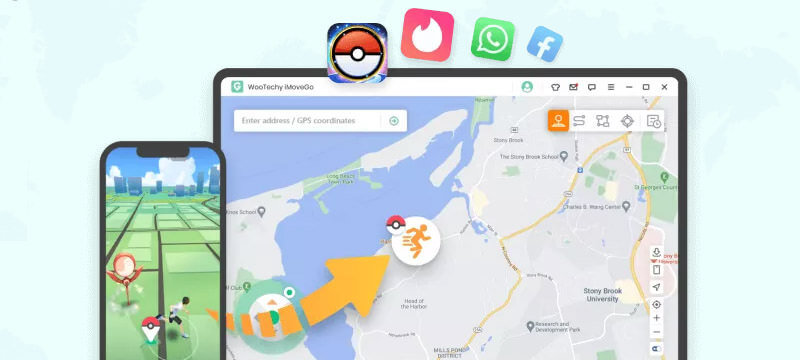 Unlike iSpoofer, which requires you to delete the Pokémon GO app and download a tweaked version, with WooTehcy iMoveGo, you can trick the official Pokémon GO app. It spoofs your GPS location on all location based apps.
Part 2: Main Features about iMoveGo
Main Features about iMoveGo
Work well on a full range of location-based apps, such as Pokémon GO, Tinder, Life360 and Facebook.
Instantly teleport you to any place in the map safely.
Compatible with iPhones and Androids (including the latest iOS 16).
Free trial is available for every user to get initial experience.
| | 1-Month Plan | 1-Quarter Plan | Lifetime Plan |
| --- | --- | --- | --- |
| iMoveGo | $9.95/Month | $19.95/Month | $59.95/Per Month |
Part 3: iMoveGo's Reviews
iMoveGo has a huge advantage in modifying positioning. Competing apps often require jailbreaking an iPhone or rooting an Android phone. In this case, fortunately, iMoveGo doesn't require anything like a jailbreak or root. Everything can be solved in software quickly, reliably, securely, and without the risk of being discovered. Below I will introduce you how to use iMoveGo and what users say about this software.
Section 1

How Does iMoveGo Work?
---
Step 1: Download and install iMoveGo to your PC and connect Android via USB. You can also choose to connect via Wi-Fi after connecting successfully by USB for the first time.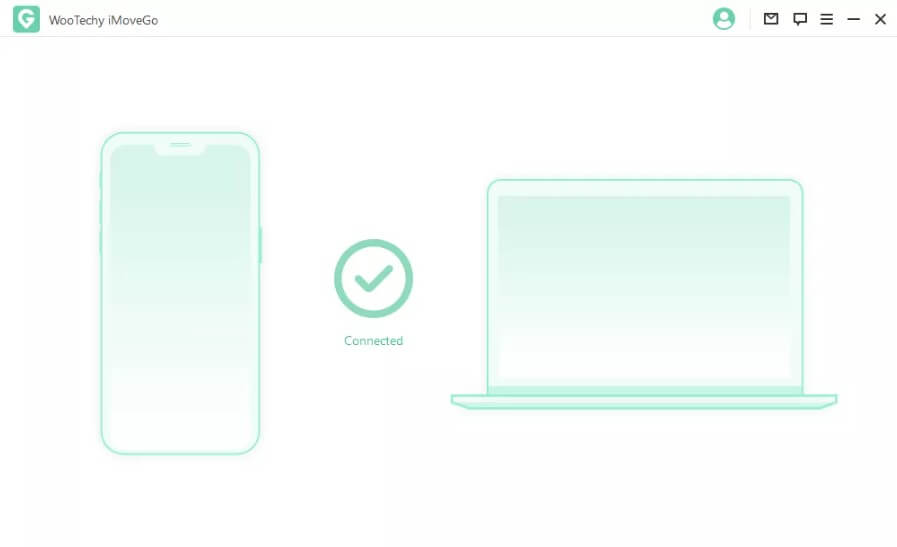 Step 2: Open USB debugging according to the guide and ensure your device's USB connection mode is Media Transfer Protocol. Don't forget to click Allow USB debugging on your device.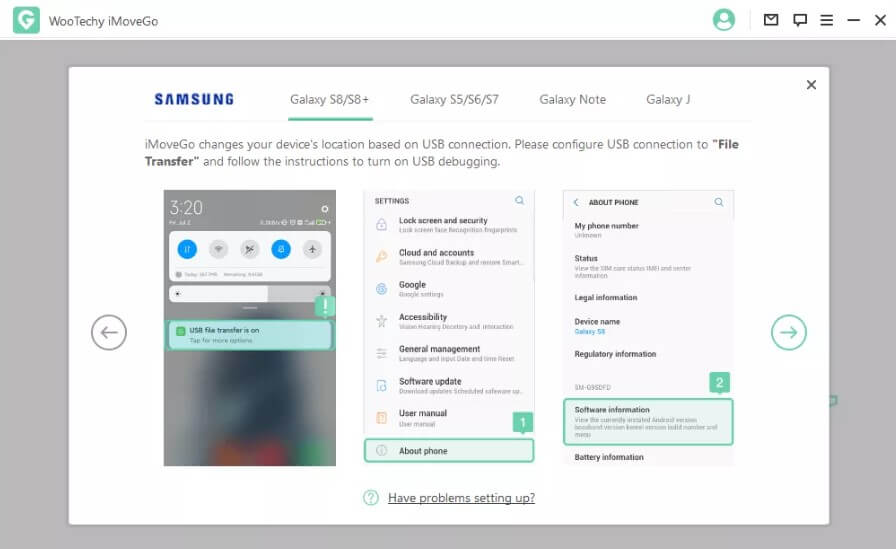 Step 3: Use the iMoveGo map to select a location by clicking on the Teleport Mode in the top-right corner. You can then enter a city or place you desire. You can also customize a route to move along by 2-Spot Mode or Multi-Spot Mode.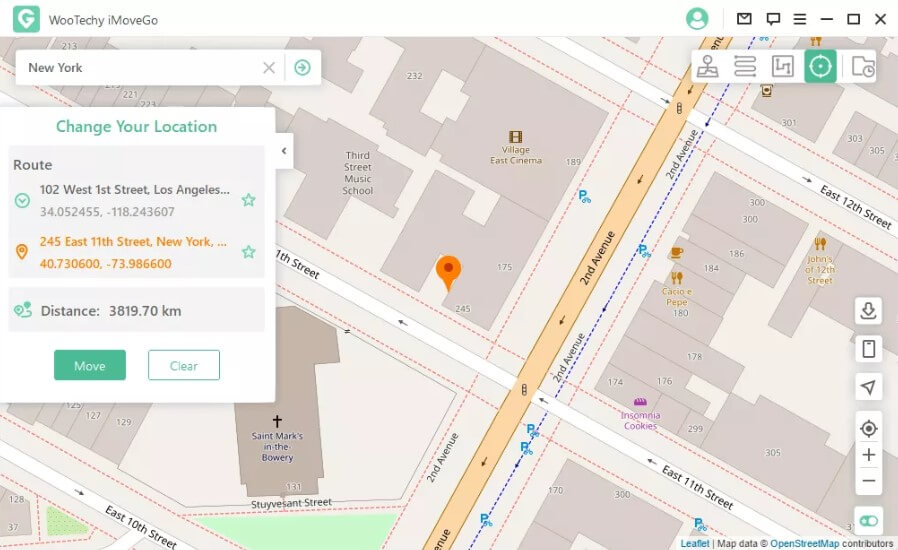 Step 4: Click the Move button, and select the 1st icon on the upper right corner. Your GPS joystick location will appear from the area and not your actual home.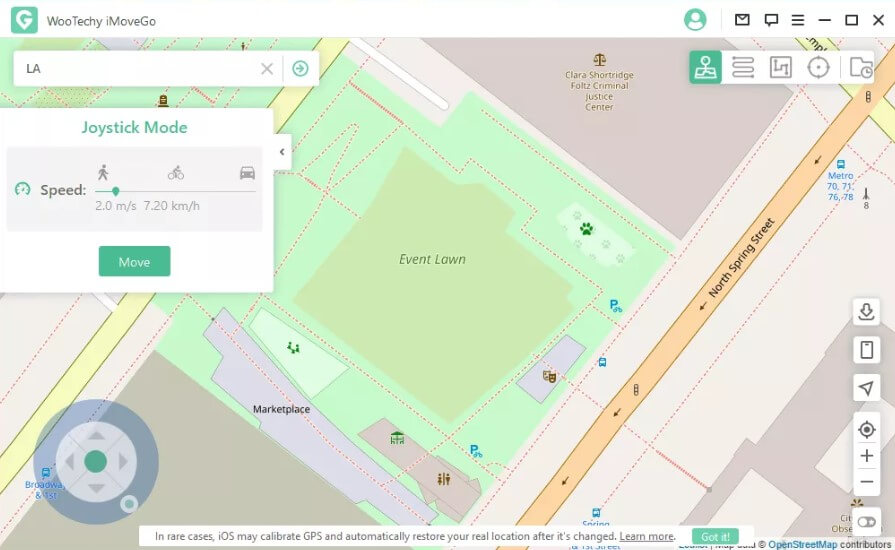 Now you should be able to explore the busiest raid spots around the world with nothing more than a quick click of a button.
Section 2

Users' Reviews about iMoveGo
---
I checked the user reviews of iMoveGo for the past two years on the Internet, and found that many people are quite satisfied with this software. But no matter which software, there is no doubt that there will still be many voices of opposition. Next, I will share with you the experience of some users who have used this software.
Review 1
I purchased the software, but it is not compatible with the iPad I want to use on it. It wasn't obvious at all when I bought it, although WooTechy customer service said it should be! While I did get a full refund so the customer service score tops, it could have been better on the front end when ordering.
- from Richard Hodgkinson
Review 2
Product didn't work for me, but customer service was helpful and led to a full refund.
- from HN
Review 3
Wonderful support. But this product won't work without pc. I only have tablet, & so disappointed because I know it works.
- from Mark Chinnery
In view of the mixed reviews of iMoveGo on the Internet, I have also summarized the advantages and disadvantages of this software for you.
Pros
Using 2-point and multi-point modes, you can simulate GPS movements for your Pokémon GO trainer.
Advanced GPS joystick functionality gives you the freedom to control movement using the keyboard.
iMoveGo allows you to save your favorite spots and view your history.
Cons
You must connect your computer to your mobile device like any other app on this list.
Only location spoofing is provided, while Dr.Fone and iTools provide backup, file transfer, and more.
Part 4: 3 Best Alternatives to iMoveGo
Wootechy iMoveGo is a popular location converter for Pokémon Go and other applications on various GPS-based services. However, you may have noticed some pitfalls. For example, many people complained that it still has many unsatisfactory features.
Whether you're looking for an alternative on Android or iOS, you don't have to use expensive apps. We'll review iMoveGo's features and take you through the top 5 iMoveGo alternatives. Then, we'll tell you which one is best for changing the location on your phone.
1

iMyFone AnyTo
---
If you are interested in iMyFone AnyTo location-changing software, you can test it with the free version. It provides five uses in teleport mode and one use in two-point mode.
It also offers customers a range of subscription plans to unlock extra features like history and unlimited two-point modes & multi-point modes.
iMyFone AnyTo provides free download, after successful download, open the app to start the free trial.

| | 1-Month Plan | 1-Quarter Plan | 1-Year Plan | Lifetime Plan |
| --- | --- | --- | --- | --- |
| iMyFone AnyTo | $14.99/Month | $9.99/Month | $4.99/Month | $89.99 |
As far as I know, iMyFone AnyTo has limited-time brand deals right now, here are the coupons for their products, what you see is what you get.
Special Offer: Get Official Anyto with A Discount
10% off Coupon Code: YTR5E7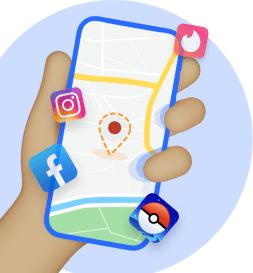 Change GPS Location on iOS/Android
Faking Location without jailbreak: It tricks apps that require GPS location. You don't have to worry about bricking your phone or installing questionable packages.
Simulating movement with customized speed: If you have a game that requires walking, like Pokémon Go, you can plan the route by setting the moving speed.
Tips
Quick navigation:
1:11 Teleport Location with Teleport Mode

2:33 Simulate GPS Movement with Two-spot Mode & Multi-spot Mode

Step 1: To start using this location spoofer, just go to the official website of iMyFone AnyTo. Download the package from there, then install it.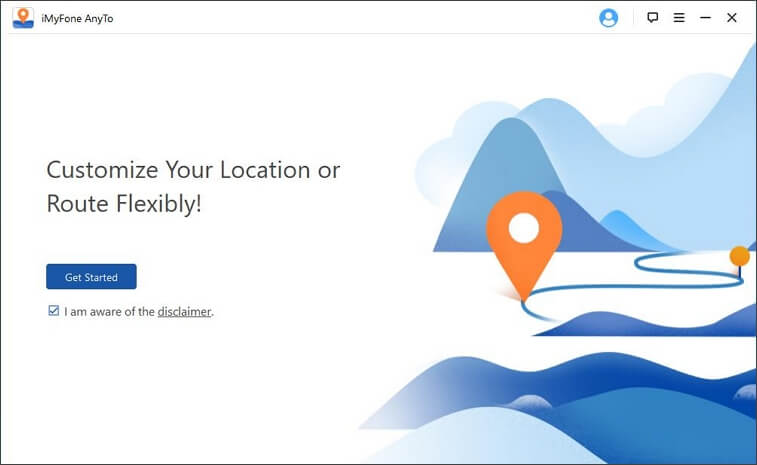 Step 2: Connect your device to the PC.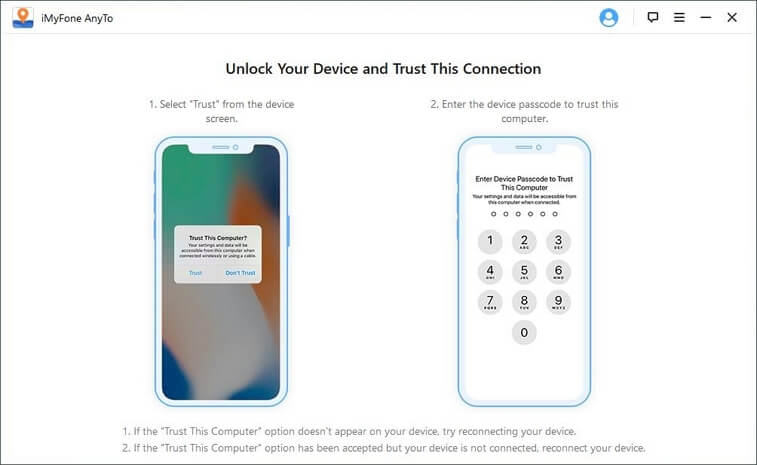 Step 3: Select Teleport Mode from the top right corner of the screen. Select the location, and enter the location you want to change location to fake.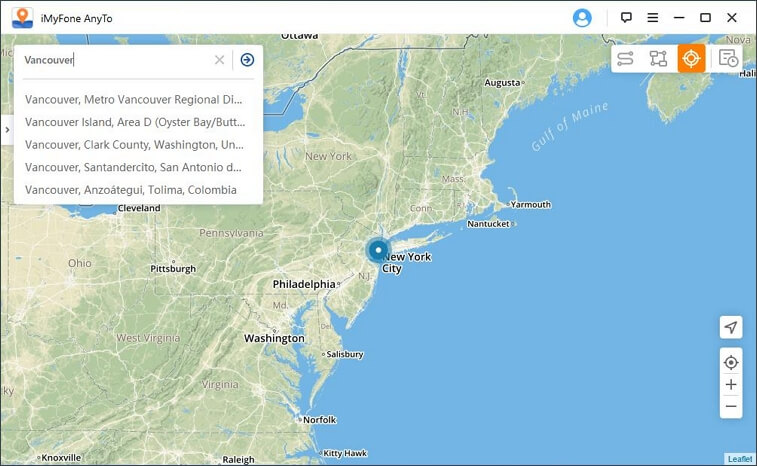 Step 4: After selecting the fake location, just click the Move button. All apps on your device that need to be located will now switch entirely to your fake location.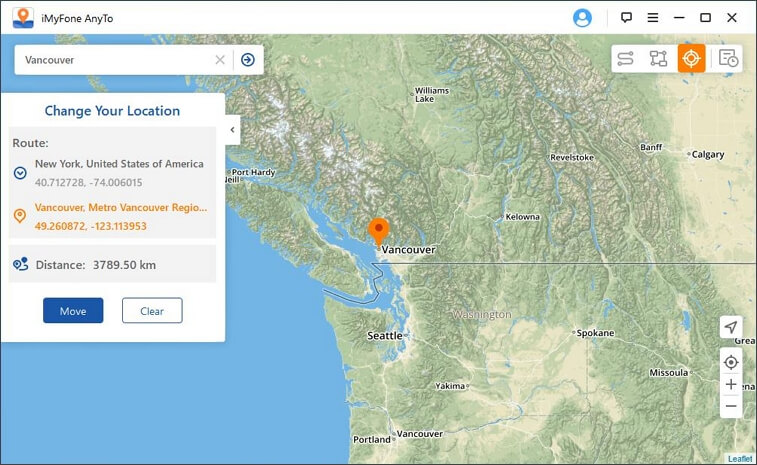 With this app, all you have to do is sitting in comfort as your avatar does the walking for you. Brave all sorts of climates and terrains all from the comfort of your home.
Pros
Change the GPS location with one click.
Preserve privacy while all apps still work flawlessly.
Choose to speed up or slow down your walk on yourself.
Plan imaginary journeys with multipoint mode on the route planner.
Cons
Require additional permission steps for a successful installation for Android users.
2

iTools
---
iTools is not just a fake location app for Pokemon Go but it is much more than that. It is actually a suite of tools that you can use to perform various tasks on your iOS-based devices. With this app on your computer, you can easily transfer files between your devices, recover your data, and even change the GPS location.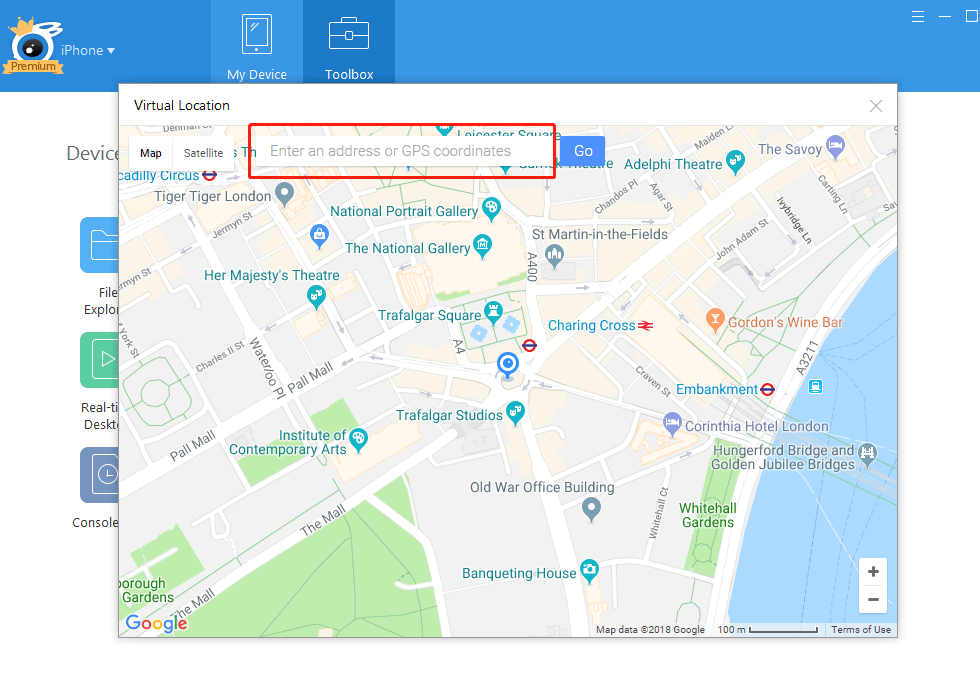 You can set a virtual location for your iPhone or iPad with this app and all the apps on your phone will think you are in that location. If you are looking for a comprehensive set of features, this is the app to go for.
| | 1-Month Plan | 1-Quarter Plan | 1-Year Plan | Lifetime Plan |
| --- | --- | --- | --- | --- |
| iTools | $14.99/Month | $9.99/Month | $4.99/Month | $89.99 |
Pros
Use any virtual location as your device's location.
Many tools to perform actions on iOS devices.
User-friendly interface.
Cons
It is slow to load the software.
A bit too overwhelming for new users.
The procedure is not simplified.
Not support iPhone 12/13, and iOS 16.
3

Hola - Fake GPS Location
---
Hola - Fake GPS Location App is a perfect way to change the location on your Android device so that you can find more people on your social and dating services. Once you install the app, all you need to do is select a location to use it as the default location for your entire device.
There is an unlimited number of locations that you can use with this app.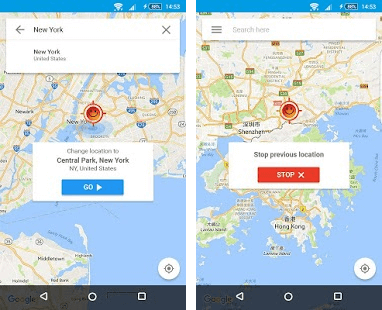 Since it is not as professional and easy to use as some of the above software, it is free.
Pros
Type to change to any location.
Easily stop location spoofing.
User-friendly interface.
Cons
The cursor does not let you accurately select a location.
Battery draining problems.
You cannot save favorite locations
Conclusion
To wrap up, this blog post provides a complete and honest review of iMoveGo. After reading this article, you will agree that iMoveGo is a good hypothetical positioning software. But in contrast, there is no shortage of good location spoofers on the market, like iMyFone AnyTo, which not only provides a simple and quick procedure to spoof your GPS location, but also allows users to customize their fake routes and adjust their movement speed.