[2023] 3uTools Virtual Location: How To Use It?
Category: Change Location
4 mins read
It can be difficult to find a useful location switcher for Pokémon GO on iOS. Users of iOS can access Virtual Location and other practical capabilities with 3uTools Virtual Location, a handy desktop application.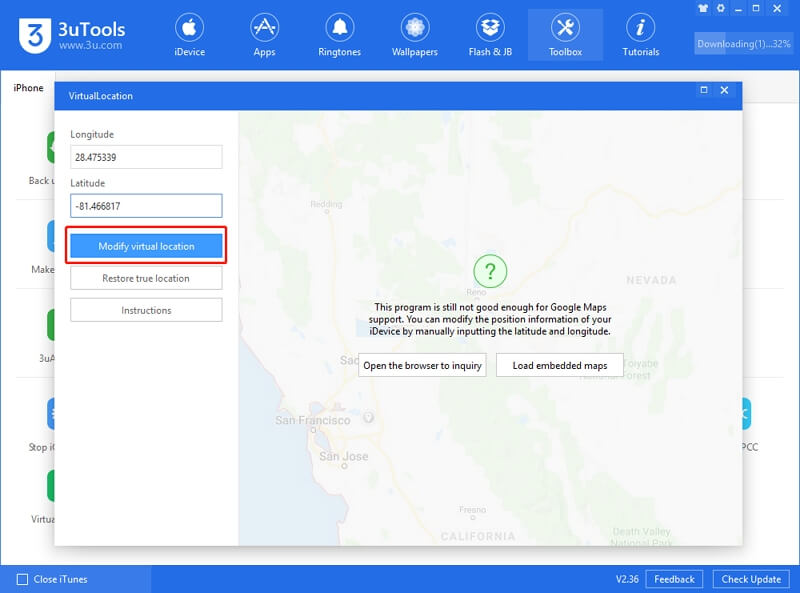 Even while we might concur with you that it is superior to the apps available on the App Store, it is still far from being the ideal answer. You must prefer relaxing and playing video games from a fake location than constantly troubleshooting.
In this article, we'll demonstrate how to use 3utools virtual location and explain why it occasionally doesn't function as intended.
Part 1: What is 3uTools Virtual Location?
3uTools is an application that can assist someone in managing their device. The program's Virtual Location option allows you to create a virtual location on your iPhone, iPad, or any other iDevice.
Using this tool will make it simple for you to get around the location restriction in your area and utilize apps to their full potential.
Because iOS users don't have as many alternatives for changing their location as Android users do, it is especially useful for them.
Part 2: How to Use Virtual Location in 3uTools
You can now set a virtual location on your iOS device and show that location in your social media accounts thanks to the Virtuallocation feature of 3uTools. With this feature, you can easily avoid the regional restrictions on particular games.
It can be set up in a few simple steps.
Step 1: Install
First of all, install 3uTools and connect your iOS device to your desktop.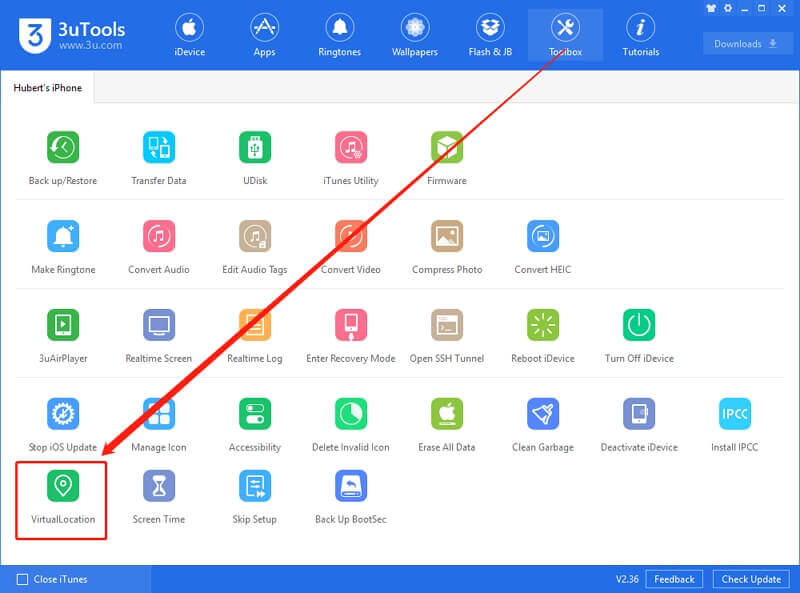 Step 2: Connect
Once the installation is done, connect your iOS device. Then select Toolbox - Virtual Location from the menu that appears on the left-hand side of your screen.
Step 3: Search Virtual Location
Enter the GPS coordinates of the location you want to relocate to after the map has appeared. Unfortunately, having to enter the latitude and longitude each time you search for a location is rather bothersome.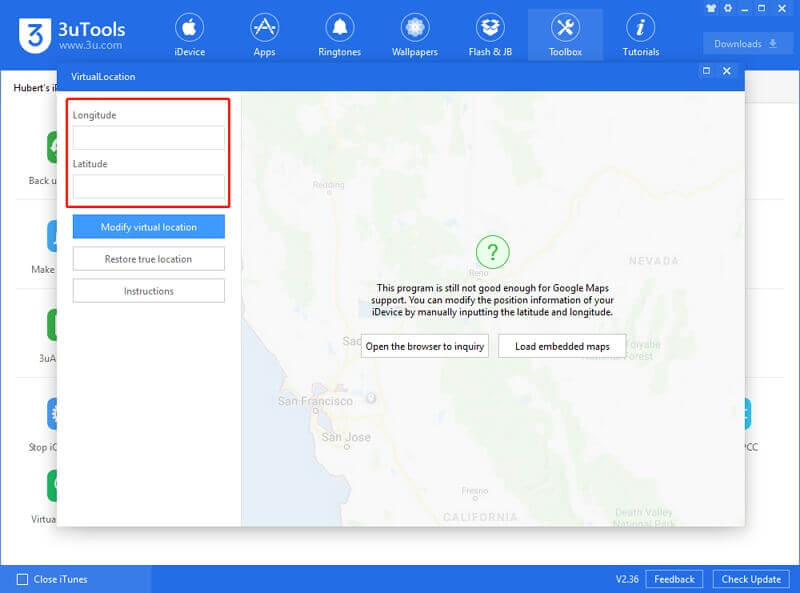 Step 4: Verify the Settings
Check the location settings on the linked device to make sure they are turned on for programmes like Pokémon GO. The change in location will be finalized in this manner.
Step 5: Start Moving
Click "Modify Virtual Location" on the desktop app to confirm your change of location once your device is prepared and you've decided where to go.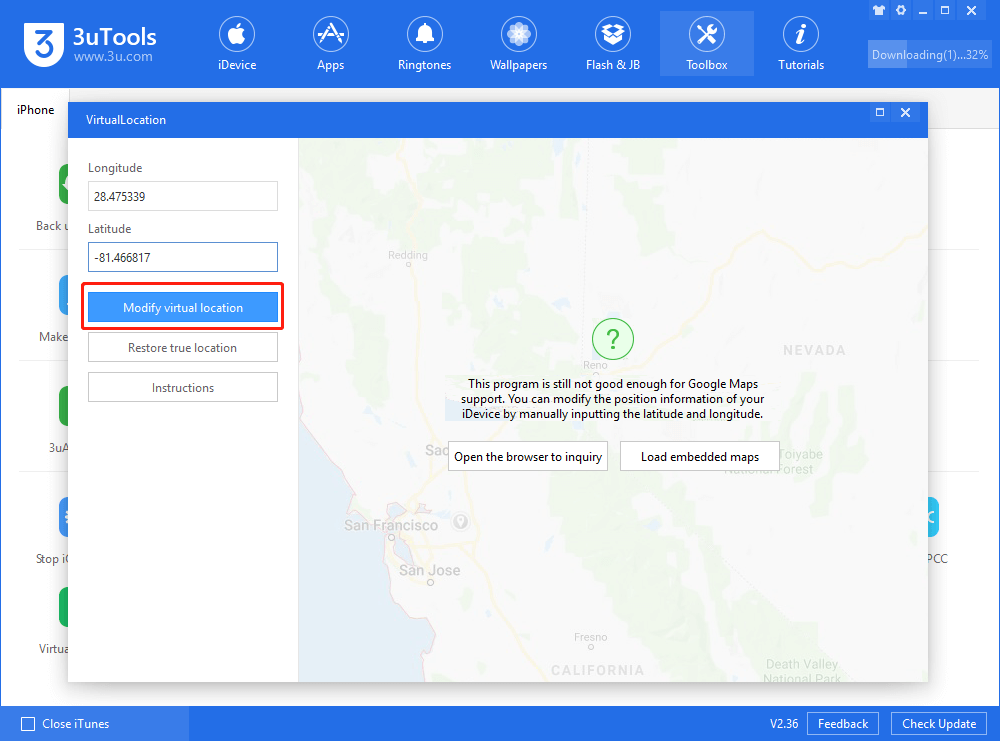 Part 3: Issues about 3uTools Virtual Location
There are numerous potential causes for your 3uTools virtual location to stop functioning. Unfortunately, some of these issues may make it hard to use the false location app.
1

Stop Updating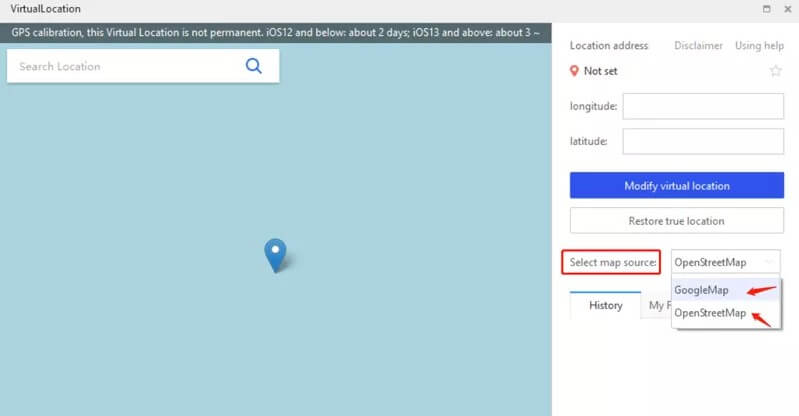 Updates to the 3uTools app occasionally fail to finish when attempted on newer iOS or Android devices. Some users have reported that the update pauses when it reaches 99% and prevents you from using the app again.
2

The Server is Not Available

Your fake location won't load if the 3uTools servers are occasionally down. You'll have to wait until everything picks back up.
3

Isn't Compatible with the Most Recent iOS Version

It's possible that the app won't work with your phone's GPS after updating the device you use to modify your position to a newer version of iOS.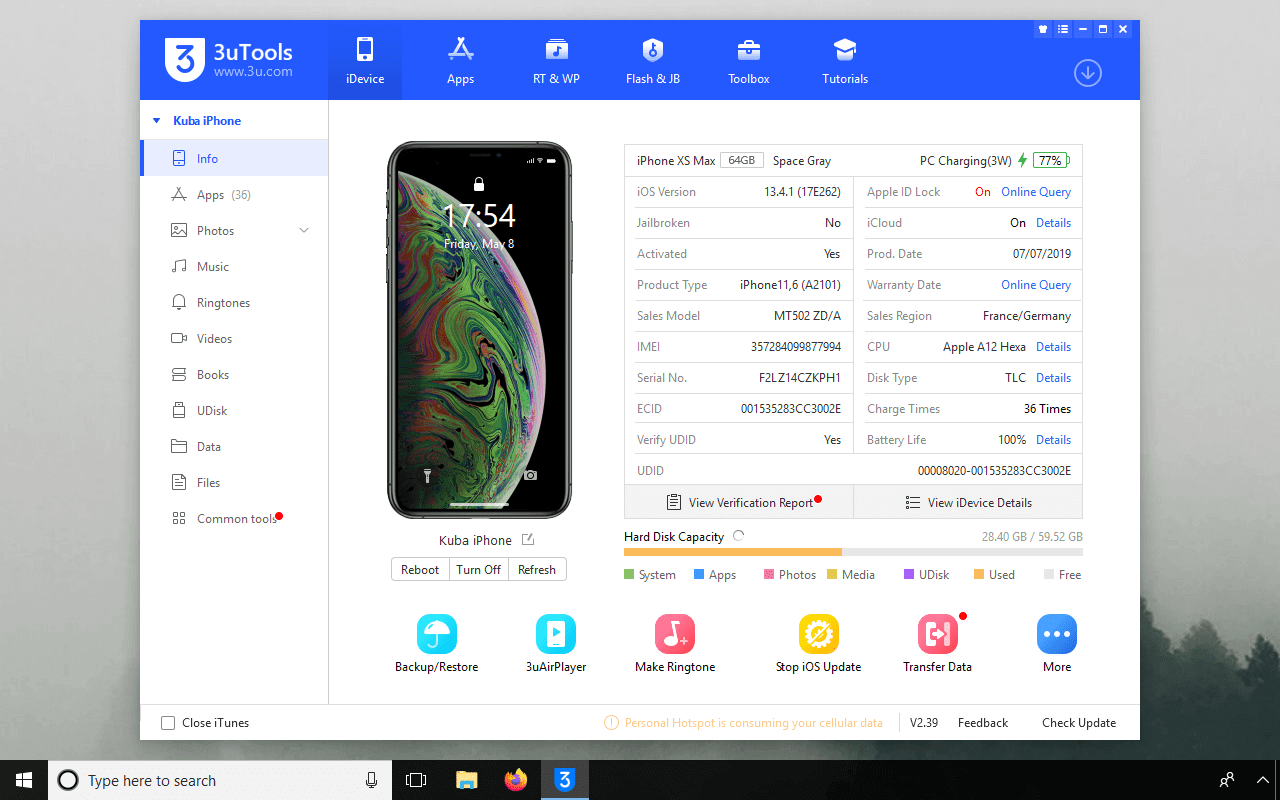 You must remove the most recent version of iOS in this situation and revert to the earlier version. It's likely that your ability to change your location will be permanently disabled with iOS 14 and higher.
4

The Map Won't Load

The maps on this app can occasionally lag and be difficult to use. When one of the two map types provided by 3uTools—Google Maps and Open Street—fails, consider switching to the other one.
Part 4: Full Review of 3uTools Virtual Location
Using this tool will make it simple for you to get around the location restriction in your area and utilize apps to their full potential.
It allows you to modify your virtual location on your iPhone, iPad, or any other iOS device and manipulate your device's GPS position.
iOS location spoofing without jailbreaking is possible via this app.
The games and apps are compatible with the 3uTools. But they're not safe as finding you using the tool might result in a soft or permanent ban from the app.
It is temporary to change the virtual location using 3uTools. For iOS versions 12, it typically lasts for around 2 days, but in iOS versions 13 and above it lasts only for 3-6 hours.
It does not work on Android devices and is only compatible with iOS devices.
It puts your private information at risk.
Issues with the server and the map can delay the loading of a bogus location.
[Bonus Tips] The Best Alternatives to 3uTools Virtual Location
The majority of the services offered through 3uTools are enhanced by iMyFone AnyTo. Since it works with the majority of the most recent iOS versions, iMyFone AnyTo is ideal for any iOS device.
The iPhone does not need to be jailbroken. As a result, it enables you to switch locations with a single click.

| | 1-Month Plan | 1-Quarter Plan | 1-Year Plan | Lifetime Plan |
| --- | --- | --- | --- | --- |
| iMyFone AnyTo | $14.99/Month | $9.99/Month | $4.99/Month | $89.99 |
As far as I know, iMyFone AnyTo has limited-time brand deals right now, here are the coupons for their products, what you see is what you get.
Special Offer: Get Official Anyto with A Discount
10% off Coupon Code: YTR5E7
Here are several amazing features of iMyFone AnyTo: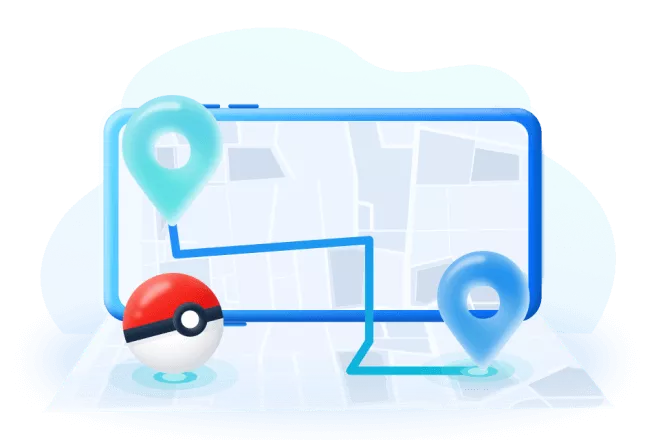 Change GPS Location on iOS/Android
It makes the position shift appear more natural because the points along the path can be stopped or begun, eliminating any threats from trackers.
By entering the exact coordinates on the iMyFone AnyTo location changer, you can choose your location more accurately
It maintains privacy while allowing all apps to function normally.
The option to alter GPS location with a single click is a major benefit.
Quick navigation:
1:11 Teleport Location with Teleport Mode
2:33 Simulate GPS Movement with Two-spot Mode & Multi-spot Mode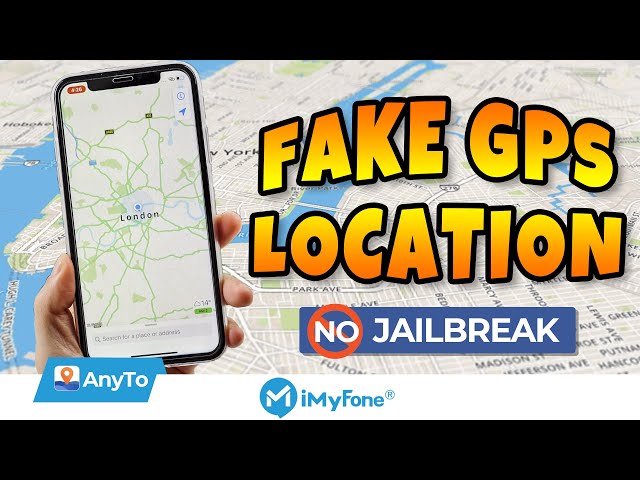 Step 1: To start using this location spoofer, just go to the official website of iMyFone AnyTo. Download the package from there, then install it.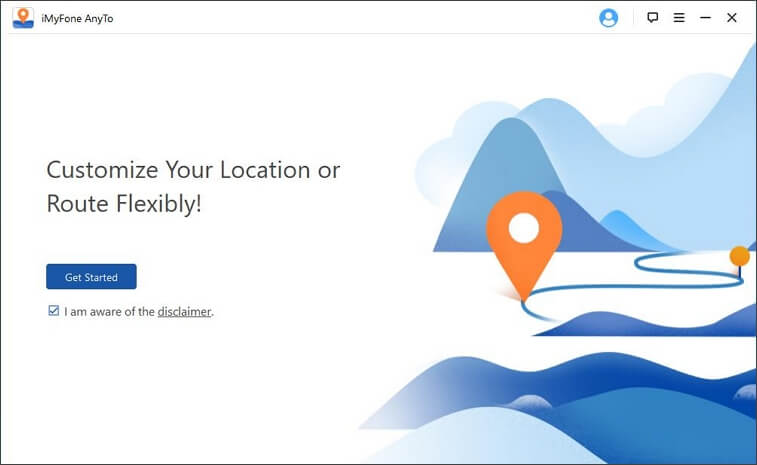 Step 2: Connect your device to the PC.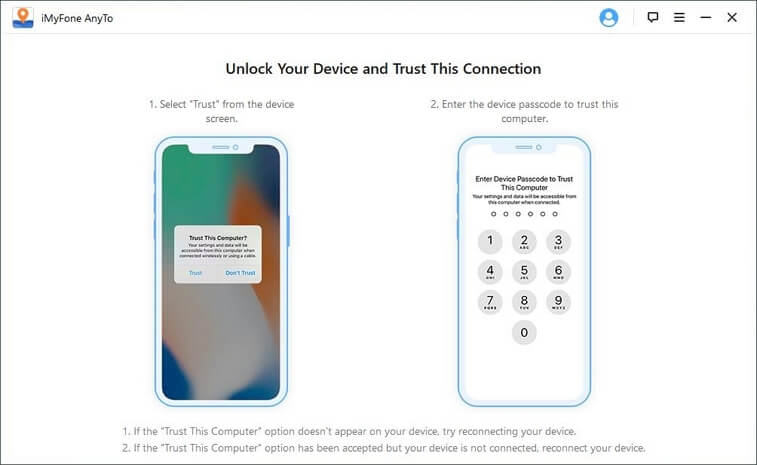 Step 3: Select Teleport Mode from the top right corner of the screen. Select the location, and enter the location you want to change location to fake.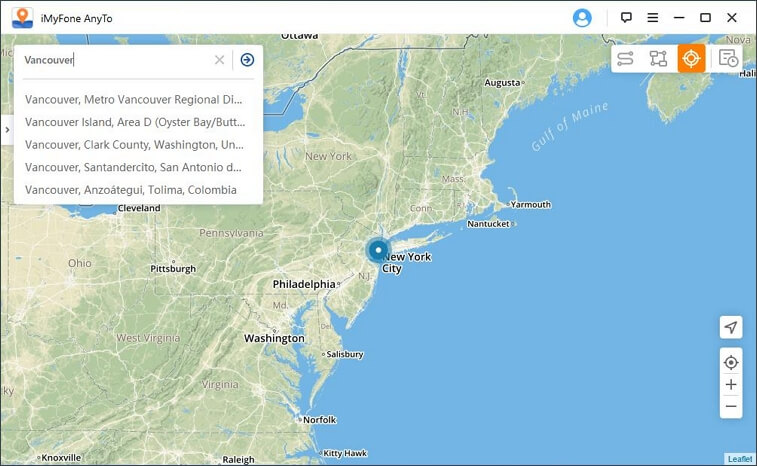 Step 4: After selecting the fake location, just click the Move button. All apps on your device that need to be located will now switch entirely to your fake location.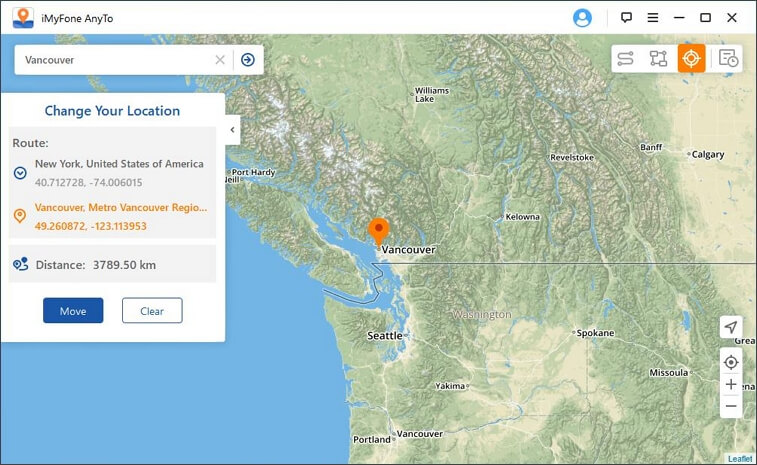 With this app, all you have to do is sitting in comfort as your avatar does the walking for you. Brave all sorts of climates and terrains all from the comfort of your home.
Interface that is simple and effective.
Version for free.
iOS and Android compatibility.
Free version with restrictions.
If it is used too frequently, it will be flagged.
If you are looking for the best mock location app, pick iMyFone AnyTo definitely because it is the perfect mock app which provides more benefits than the cons seen in other apps.
Conclusion
iOS devices are made to be simple and practical. Using 3uTools Virtual Location makes handling your phone or tablet much simpler.
In this article, we've shown you a variety of solutions to the 3uTools virtual location problem as well as suggested a fantastic substitute for it. Although it could be simple to fake your device's location, make sure to proceed with caution and safety.
Without a jailbreak, you may fake a location with iMyFone AnyTo iOS Location Changer. The gadget is quite reasonably priced and offers a wealth of intriguing capabilities.
Change GPS Location on iOS/Android
168,282 people have downloaded it.
Fake iOS/Android GPS location to anywhere in the world instantly.
100% Work with location-based apps such as AR games, social platforms, etc.
Joystick to simulate GPS movement freely when playing games.
Import / Export GPX file to save your favorite routes.
Compatible with All iOS & Android versions.