If you have ever played Pokemon Go, you must understand that knowing the location of legendary and rare Pokemon is the best way to progress in the game. However, it is always challenging to chase Pokemon in hard-to-reach areas. Doesn't it? However, you can do Pokemon sniping with Pokemon Go Snipers to catch ultra-rare Pokemon in your nearby areas.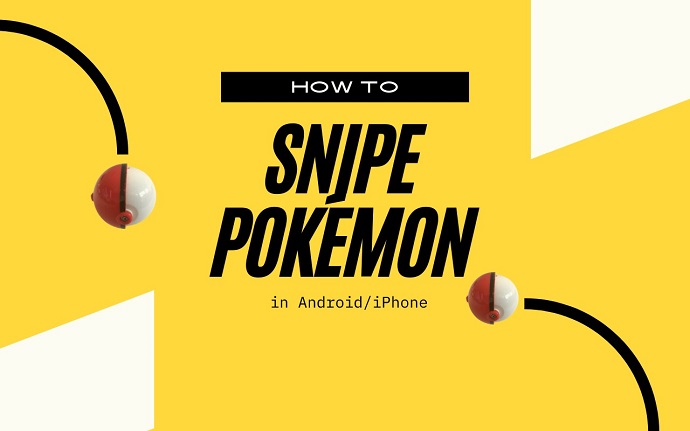 If you are looking for the best Pokemon Go Sniper in 2021, Pokesniper is your solution. This app (Android & IOS) provides Pokesniper coordinates in your nearby areas to snipe Pokemon without any difficulty. This article will tell you about the Pokesniper app, its installation procedure, and the ways to snipe Pokemon with Pokesniper. Further, we will also see the best alternative for Pokesniper in the end.
Let us go straight to the topic!
What Is Pokesniper and Why Should You Choose It
If you think that all the Pokemon Go Sniper apps are legit, then you are probably wrong. You can find thousands of Pokemon sniping tools on the internet right now. However, only a few apps will provide you with suitable results. Pokesniper is one of the legit apps for Pokemon snipping in 2021.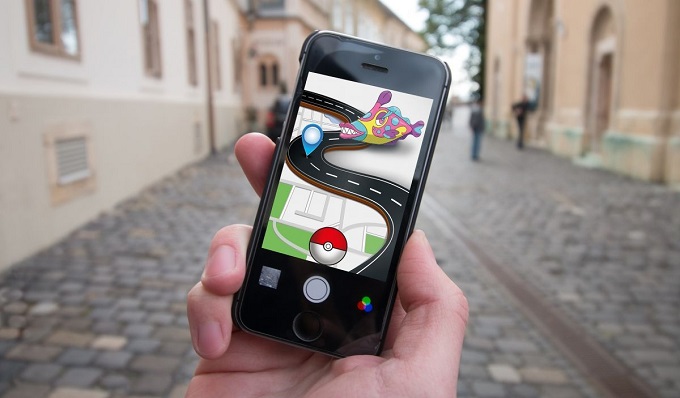 Pokesniper is a powerful and robust app designed to capture Pokemon during the game without moving or switching from your location. It is a huge gift for Pokemon Go lovers, as it saves a lot of their time searching Pokemon on the streets. You can easily find the exact location of Pokemon in your area along with coordinates using Pokesniper 2021. You know the best part of this app. You can even capture the ultra-rare Pokemon in your area via Pokesniper. Doesn't it amaze you?
You must be wondering why you should prefer Pokesniper 2021 to other poke sniping apps on the internet. There are several reasons for using Pokesniper.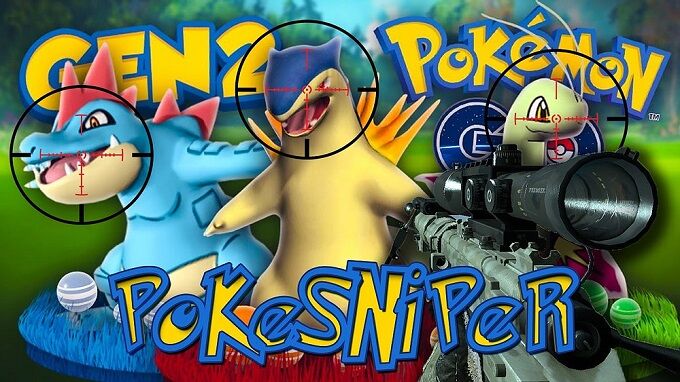 The first reason is its safety. You don't need to worry about your account data will lose or your devices at risk when using the official one. Also, Pokesniper keeps upgrading to build a robust security mechanism to avoid block and soft ban.
Another reason for using Pokesniper is the easy-to-use interface. Every person can easily understand its controls and keys quickly. Besides, it helps you catch Pokemon in just a few clicks.
Due to the above reasons, Pokemon Go lovers prefer Pokesniper 2021 to other Pokemon sniping tools.
How to Install Pokesniper
Do you want to know how to install Pokesniper on your Android phone or iPhone? If yes, you should read this section thoroughly because here, we will share a step-by-step guide for installing Pokesnipes on your phone.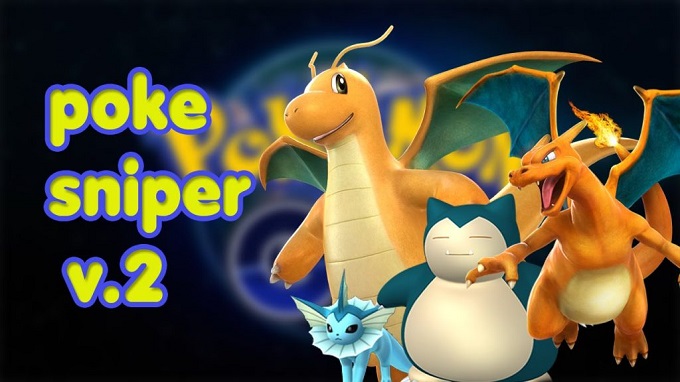 Install Pokesniper on Android
Step 1 Pokesniper App is not available on your Play store. Therefore, you have to download its APK file from the GitHub directory. Go to the link and download the Pokesniper 2021 now!
Step 2After this, you should go to phone Settings => Security Option => Check the 'Unknown Sources' option.
Step 3Install the app by opening the Apk file downloaded in Step#1. After this, you will get three options—'Cancel', 'Install' and 'Market'. You should click on the 'Install' button to proceed further.
Install Pokesniper on iPhone
If you have an iPhone with IOS firmware 8.0 or above, you can easily install Pokesniper on your iPhone. Let us see how you install Pokesniper on your iPhone now!

Step 1Pokesniper app is available on the official Apple store. Open your Apple store now, search Pokesniper and install the app on your device.

Step 2Launch the app and click on the 'Get' button. Pokesniper is now installed on your iPhone.

Now you have successfully installed Pokesniper on your mobile phone. Don't worry! We will also tell you how to snipe Pokemon with Pokesniper in the next section.
How to Snipe Pokemon with Pokesniper
Are you curious about catching rare Pokemon nearer to your current location? If yes, read this section thoroughly.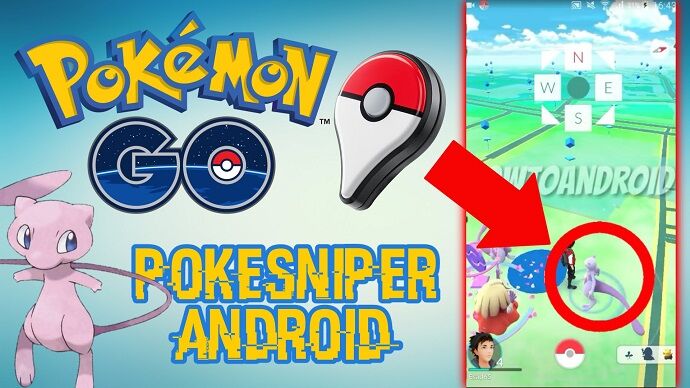 Step 1Open the Pokesniper app and tap the menu on the top left corner of the app. Here, you have to click on the 'Hunt Coordinates' option.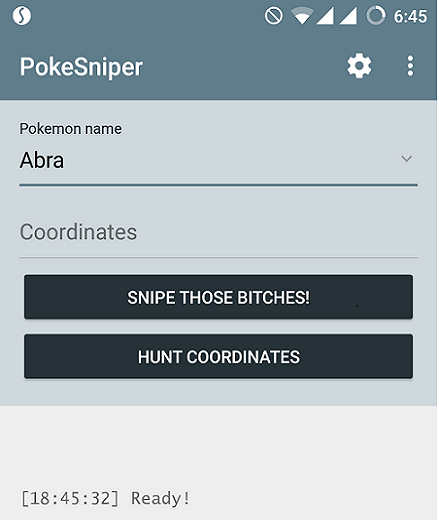 Step 2After Clicking 'Hunt Coordinates', you will see three options given below.
PokeZZ
Pokedex
My Pogo Snipers
You can click on any of the above options you want.
Step 3After selecting the coordinates, the app will direct you to Pokesniper's official website. There, you will see different Pokemon types. Select your Favorite Pokemon that you want to hunt from the list.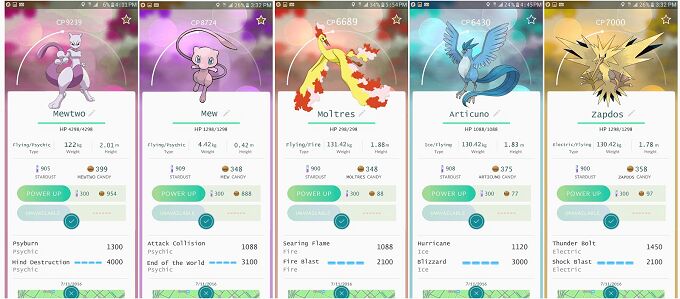 Step 4 Once you pick your favorite Pokemon to hunt, you will be redirected to the app, where you will find all the information about Pokemon's name and coordinates. Here, you will get the option 'Snipe those Bitches'. Clicking on this button will start the Pokemon sniping process!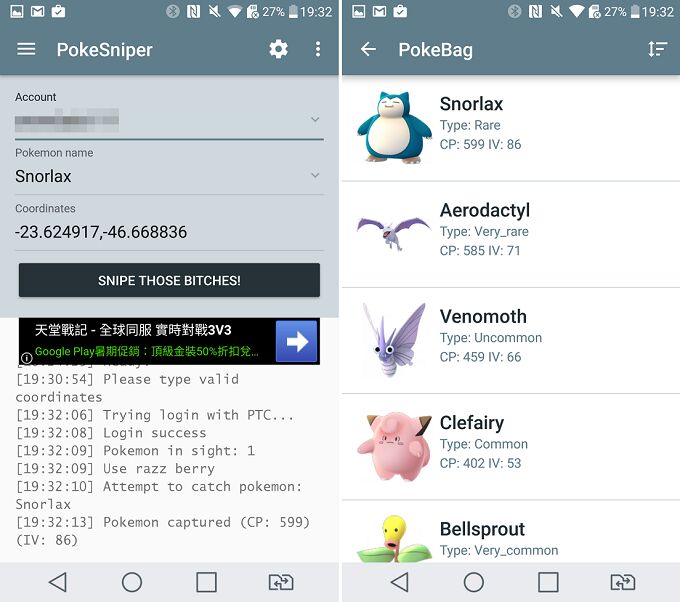 Step 5You will see a log box after clicking the 'Snipe those Bitches'. If you see 'Pokemon captured' in the log box. It means Pokesniper has successfully caught your favorite Pokemon and added it to your collection.
Step 6Now, open the menu in the top left corner of the Pokesniper app and click on the 'PokeBag' option. It will demand you to log in with your Pokemon Go account. Enter your Pokemon Go login credentials here and press the 'Ok' button.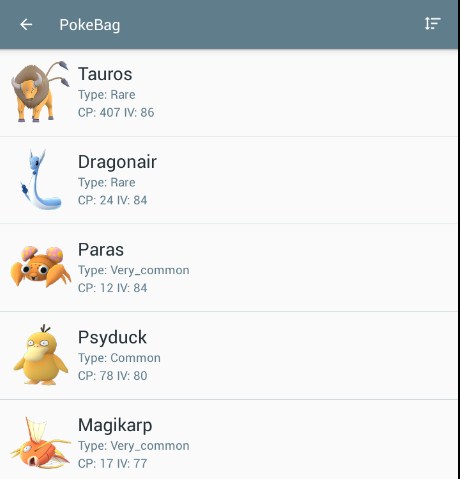 You have successfully caught your favorite Pokemon via Pokesniper and added it to your collection. Now, you can check the name, picture, type, CP value, and IV value of Pokemon in your list anytime you want.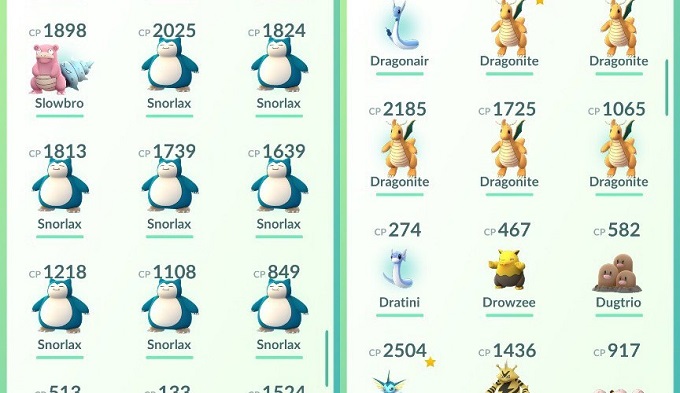 Best Alternative for Pokemon Sniping
Several shortcomings of the Pokesniper app may make the sniping process difficult for you. The main drawback of Pokesniper is that you cannot change your coordinates inside this app. You can only hunt Pokes in your nearby location. If your favorite Pokemon is present in your area, then it is ok. Otherwise, you have to move forward and spend much time finding your favorite Pokemon.
Therefore, you must be thinking of a tool that can help you change your coordinates for finding your favorite Pokemon in other areas. iMyFone AnyTo allows users to change location on the Pokemon Go without tension of being tracked. You can not only set your desired location in it just by inputting the exact coordinates but also change your moving speed to hunt the Pokemon as soon as possible. Seems interesting. Doesn't it? Let us see some features of iMyFone AnyTo now!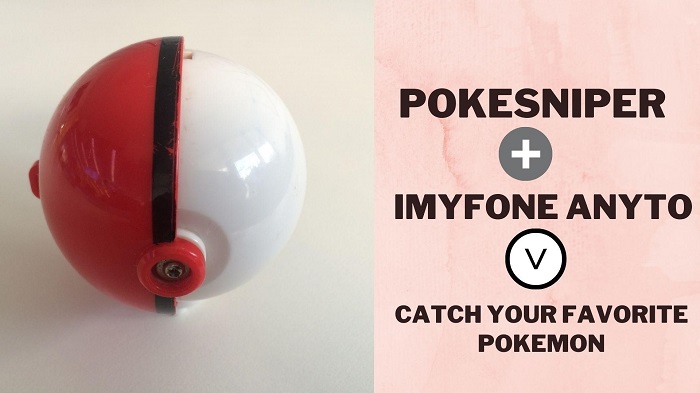 Customize speed
You can easily change your moving speed via iMyFone AnyTo. Install it on your PC and customize your moving and driving speed quickly.
Set Coordinates
Hey! You know the best part of iMyFone AnyTo. It allows you to access any location in the world just by inserting the coordinates. Go to google, copy coordinates of your desired location, insert it inside the AnyTo, and boom! You have reached your desired location with 1 click.
Save the Spots
IMyFone AnyTo is feature-rich, which also allows you to save the historical spots to access them in the future easily.
How to Snipe Pokemon with AnyTo
Every human is curious, and we are damn sure that you must be curious about how to snipe pokes with iMyFone AnyTo. Let us see how you can do Pokemon sniping via iMyFone AnyTo.
You can find iOS tutorial using AnyTo!
1

Install the iMyFone AnyTo on your PC or MacBook and click "Get Started" to proceed further.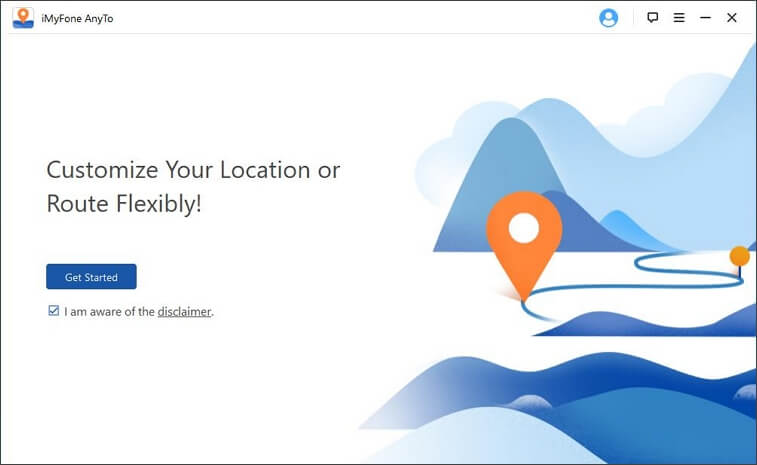 2

Launch the app and click "Trust" to successfully connect your mobile to your computer via USB cable. Unlock the mobile phone and enter the screen passcode.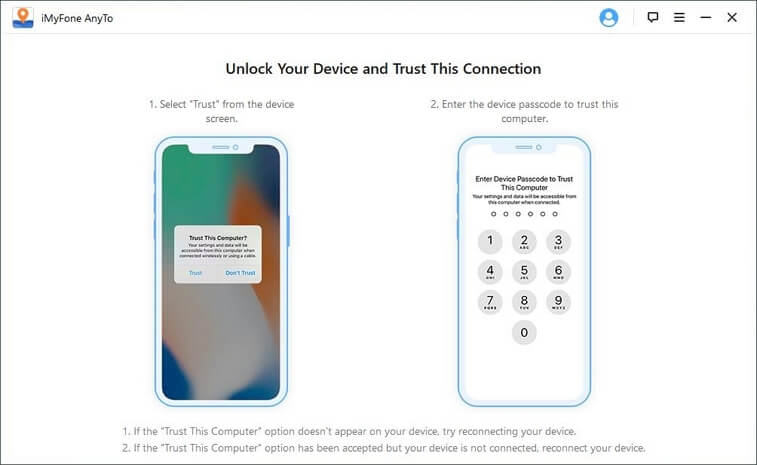 3

It will load the map to your mobile phone. Change the location in Pokemon Go either via entering the coordinates or via customizing the speed option.
You may also be interested in further details about using iMyFone AnyTo.
Best Pokemon Locations to Snipe Unique Pokemon
Are you a Pokemon Go lover? Do you know the best coordinates to snipe pokes? If not, read this section to learn the five best locations to find rare Pokemon now!
Circular Quay, Sydney, Australia:
In the circular Quay, you can find thousands of Pokemon on the waterfront. So change your location via AnyTo to hunt your favorite Pokemon now!
Central Park, New York:
Central Park in New York is another very optimal location to catch the ultra-rare Pokemon in 2021.
Savoy Hotel, London:
London is also called Pokestop. The reason is that many Pokemon prefer to stay in historic buildings of London.
Rome, Italy:
Rome has a vibrant history, and it is full of historical monuments. Here, you can find almost every kind of Pokemon.
Disneyland California:
Disneyland has enormous importance in the game world, and you can find many rare species of Pokemon here.
Final Words
If you want to catch your favorite Pokemon in your location, you can use Pokesniper. However, if you want to change your location in Pokemon Go instantly to snipe more Pokemon, you should use iMyFone AnyTo. In this article, we have discussed the installation procedure, how to snipe pokes with these apps, and the benefits of using these apps. You can go above and check all the information now!