Pokémon Go has broken many records with 500 million downloads at the end of 2016. This game is known for popularizing augmented reality technology and the development of more location based games. The players walk on the streets or around the park to catch Pokémon as they show up.
To purchase any item in the game, one needs to purchase the premium currency Pokécoins with the real world money. Another possible way to earn Pokécoins is by interacting with the Gym. Niantic keep coming up with the updates often to enhance the experience of the users. Use the Pokémon Go coin tricks that we are focusing in this content to earn more Pokécoins.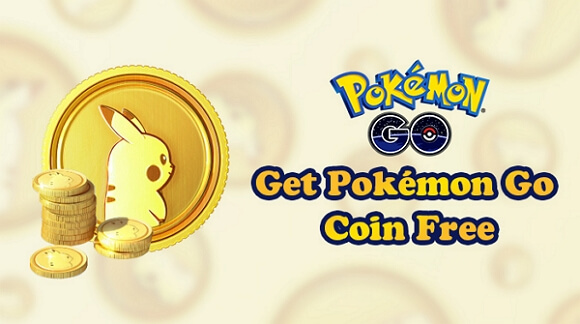 Part 1: How to Earn Pokémon GO Coins
Niantic was working to tweak the way users can earn Pokécoins. From 2017, players could be able to earn through the Gym. This was changed after the response from users in June and August 2020.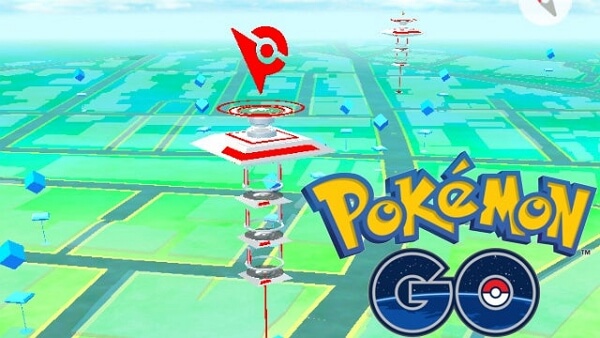 These changes are for testing purpose only that's going on in Australia, New Zealand, Taiwan, Germany. It will be introduced worldwide if people will accept it widely. Go through the changes below to know the Pokémon Go coin cheats.
Players can earn maximum of 50 free coins every day.

The Pokémon Go coin limit is 30 that can be earned from the gyms and 20 from the featured activities every day.

When players defend Gyms, they can get 6 Pokécoins every hour.

Featured activities.

Making a good throw will work.

Evolving a Pokémon give some Pokécoins.

Utilizing Berry for catching Pokémon.

Capture a snapshot of your partner.

Transfer or catch a Pokémon.

Try to win a raid.

Perform team Go Rocket-related tasks.
All these are much better than the previous methods. The changes will show up in the game only after the company will succeed in getting positive response over the above features. Until then, the company will keep using the process of giving coins with Gym.
For those trainers that need coins in Pokémon Go immediately, they are allowed to purchase Pokécoins in the Pokéstop. That's pretty useful and necessary for those people who want to level up the game fast.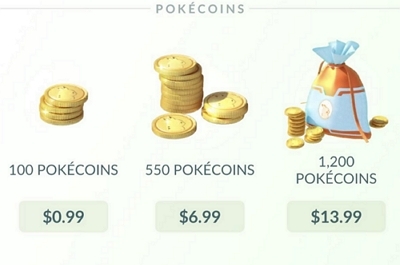 If you want to know the prices, here we collect the price for purchasing Pokécoin at the Pokéstop, let take a look of them:
100 Pokécoins – $0.99

550 Pokécoins – $6.99

1,200 Pokécoins – $13.99

2,500 Pokécoins – $27.99

5,200 Pokécoins – $54.99

14,500 Pokécoins – $139.99
Part 2: How to Get FREE Pokécoins in Pokémon GO
With the recent update of Pokémon Go, the way of earning Pokémon Go coins has changed. From the trainer level 5, the game offers Pokécoins to the players when they defend Gyms. The Pokécoins will be offered depending on various aspects. Gyms are everywhere in the map consisting of tall structure and Pokémon situated on top. One can only form the team from the level 5.
When your Pokémon is in the Gym, the game will reward you with the coins, which means, you can earn the Free Pokécoins in Pokémon GO by taking your Pokemon to the Gym. So, don't forget to Utilize this Pokémon Go coin trick increase the number of coins earned.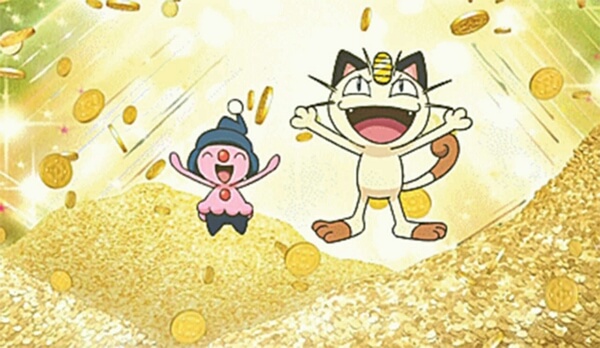 You get 6 Pokécoins every hour after defending a Gym.

Players can also get a cap of 50 coins without caring the number of gyms you are defending. The longer your Pokémon stay in the Gym, higher the Pokécoins you will get. Make sure to bring the Pokémon out from the Gym at regular intervals to increase your Pokécoins.

The Pokecoins are rewarded once the Pokémon leave the Gym. If the Pokémon doesn't leave the Gym, there is no possibility of earning any Pokécoin.
It is always a fun to play Pokémon Go and rewards pushes you to do your best. The first thing is to find a Gym. Remember the Pokémon Go Gym coin limit which is 50 Pokécoins per day.
Part 3: What Can You Buy with Pokécoins
Pokecoins are precious and you need to spend them wisely. You can't upgrade from the Pokéstop without using Pokécoins. They are also crucial for buying raid pass, Pokéballs, max revives, max potion, lure modules, lucky eggs, incense, and so on. See the list of things that you can buy from the Pokecoins below: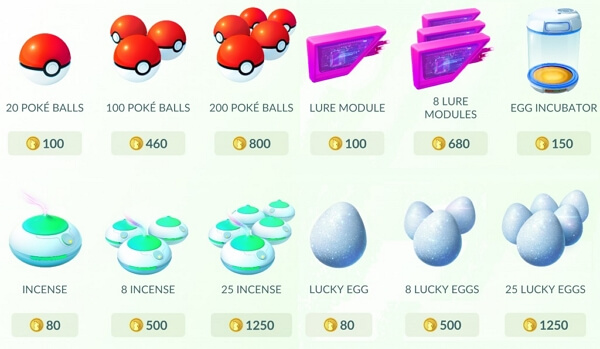 1 Pokéballs
Pokeballs are pretty cheap and players have to purchase them with Pokécoins to catch Pokémon. Some special types of Pokémon can be purchased from Pokéstops. Players can make 100-800 coins depending on the number of Pokéballs they collect.
2 Incense
With the incense, the users can bring a Pokémon closer to his avatar for about 30 minutes. One incense will cost 80 coins but its cost saving to buy 8 pieces because its price is just 500 coins.
3 Lucky Egg
Lucky Egg offers XP at doubling rate for half an hour and helps you in catching Pokémon or take part in Gym battle. Purchase 8 lucky egg at 500 coins only.
4 Lure
Lure attract a Pokémon to a Pokéstop for 30 minutes. Eight lure modules are available at 680 coins and one can be bought for 100 coins.
You can also use Pokécoins for buying Rocket Radar, bag upgrade, egg incubator, and many other items.
Points to remember before using Pokécoins:
Many of the above mentioned items can be bought with Pokéstops.
Revives, Lure Modules, incense, egg incubators, etc. are provided as a level reward
For some items, sale is organized when players participate in seasonal events.
---
Conclusion
No matter what you do, the easiest way to get Pokécoins is simply to buy them. However, when you know the Pokémon Go coin trick, thing gets easier. Players can level up the game with the tricks and win the battles along with having some items in the hand. Hope that knowing above points will help you to play Pokémon Go in a better manner. This game has made everyone crazy so we understand how important it is to come up with the idea of this content.