Ever since hitting the market in 2011, Snapchat quickly took over the world by a storm. One of the most lovable features of Snapchat is its filters. Many are searching for good ways on how to change location filters on Snapchat, so we will help you with that. It is not hard at all. Just a few basic steps to follow and you are good to go. Not all users know how to do it, but if you learn you will find a whole new exciting way to enjoy this app.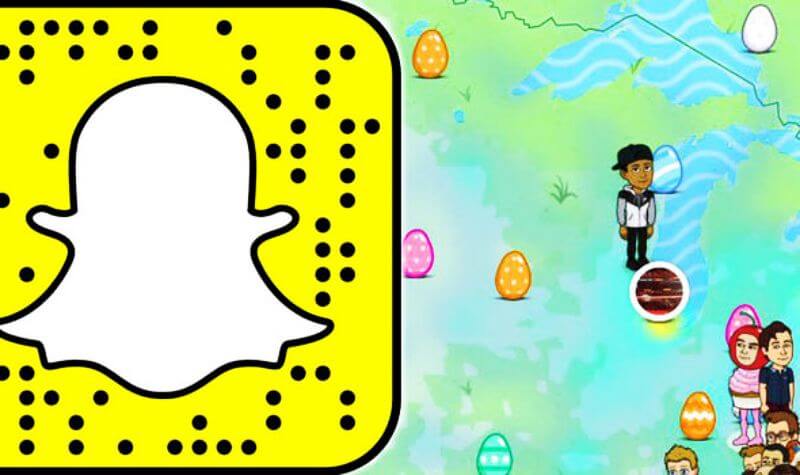 Even if you are a complete beginner, do not worry. The solution is here. So let's get started and go through the necessary steps.
Part 1: How Do You Get the Location Filters on Snapchat
So you want to know how to use different location filters on Snapchat, eh? First, let's get familiar with the location filter feature.
So what are location filters or geo-filters on Snapchat? With location filters or geo-filters, you can add a location to the photos you post on the app. Remember that if you take a photo in some other cities, you will see different filters compared to if you were in your home city. To check which location filters are available in your location, just swipe right on your device screen before sending the snap.
With Snapchat, you can also create specific location filters that you can then share with the public or friends. If you choose to make a personal geo-filter, the only requirement is the filter to be an original photo.
So, how to change location filters on Snapchat? The first thing to do is to enable this option in the app. For doing so, follow the next steps:
Go to Settings on your device, then Privacy, then Location Services
Under Location Services, toggle OK
Scroll down and check to ensure that the Snapchat app is also ON
Open the Snapchat app and go to Settings
Select "Manage" and toggle Filters, enabling the location filters.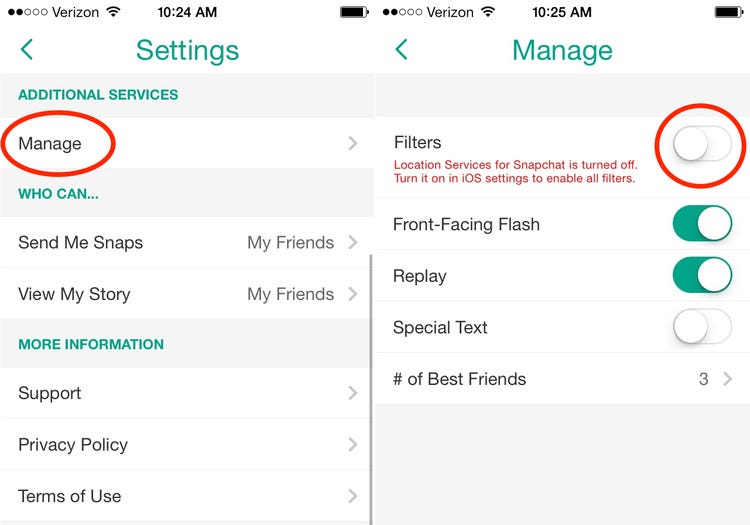 Now you are done! These were the necessary steps to take to fake location on Snapchat filters iPhone.

Now you know how to change location filters on Snapchat, but you may sometimes face problems and wonder why are Snapchat location filters not working? Or why is my Snapchat not showing location filters?

You should know that Snapchat Filters are not always precisely pointing to the location when establishing location. Location filters require turning on location services so Snapchat will know approximately where you are.

So, the reason could be that your phone is having problems with its location settings. Try resetting your phone's location settings and if possible, try connecting to wifi.

Also, you need to double check if the location services for Snapchat are enabled in its settings.

Location filters will show differently in different areas. You can discover a lot of new ones just by visiting new places. All you need to do is just swipe right on the screen to see the options available. If you want to use a location filter in a specific place even when you are not in that place, then you need to fake your location.

Next, we will discuss how to easily and efficiently fake location filters on Snapchat.
Part 2: How to Fake Location on Snapchat Filters?
The best way to fake location is by using a dedicated app for that. But not just any app, because some are better than others. We are talking about iMyFone AnyTo. With this quality app, you can change your location filter on your Snapchat very easily.
Regardless of whether you use an phone device, with iMyFone AnyTo, you can instantly change GPS location or plan a specific route on the map to go along with your customized speed. You can also use it to work with certain apps that are location-based, such as some social networks, AR games, and so on.
Many are using iMyFone AnyTo to know how to use different location filters on Snapchat, but it can also be used for several other things. Sharing locations with friends, faking real location so you won't be tracked, and reaching geo-specific services are top purposes for using this app.
Now let's get into more specifics. Here is how to change location filters on Snapchat by using iMyFone AnyTo. Follow these steps:
Step 1.First, launch the application iMyFone AnyTo. Follow the instructions on the screen, and don't forget to connect your device to your computer. Just tap Trust and enter the required passcode to finish. The map will then load and your location will be pinpointed on the map.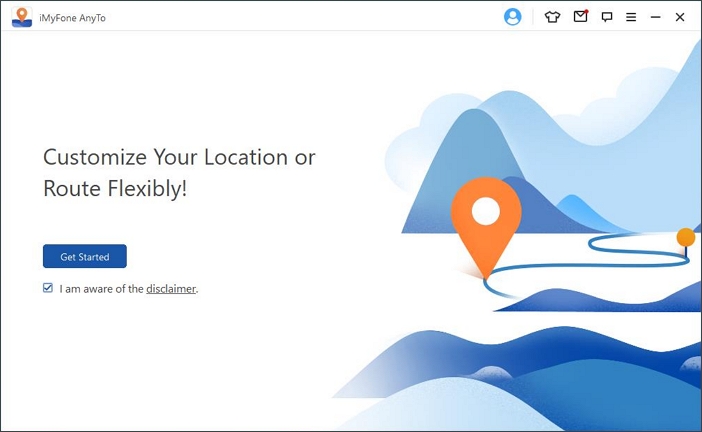 Step 2.Next, choose your destination. Use the Teleport Mode on the screen, scroll and zoom the map, then choose a wanted destination. You can also enter specific coordinates if you want to.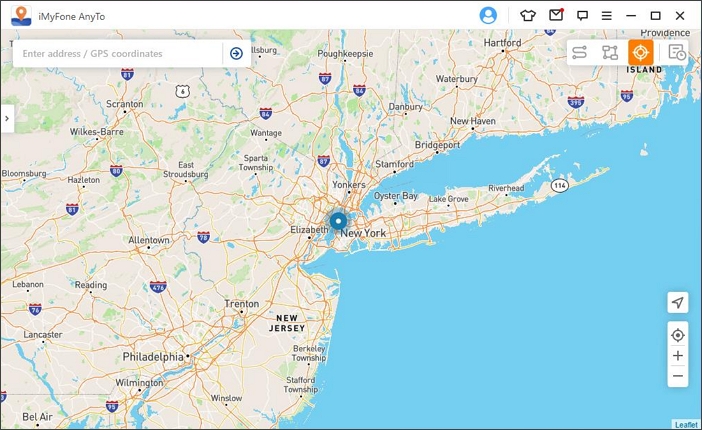 Step 3.The third and final step is changing the GPS location with a single click. When you choose your destination, you will see a pop up with basic information such as distance, coordinates, name of the place, etc. When you click Move, your location will change instantly.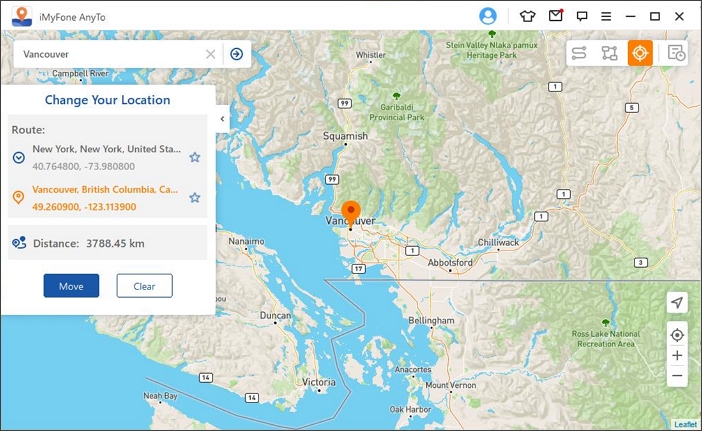 Simple and easy, like it is supposed to be, right? By following these steps you can easily change location filters on Snapchat. Returning to an old location is also easy. Just restart your device and you will get your real location again.
The great thing about iMyFone AnyTo is that all places you have been to will be recorded in the History Records of the app. So next time just click on desired location and boom – you will be there.
See here, hurry up to click the button below and download it, easy to use and tailor your positioning to your needs.
Top iMyFone AnyTo Features:
So now when you know how to change location on phone to get different Snapchat filters, it is time to look into other quality features you can get from iMyFone AnyTo.
Besides changing your location on your phone quickly, flexibly, and efficiently, many other things make this app great. These are the things that can be done with iMyFone AnyTo.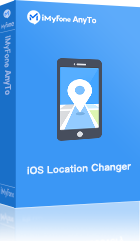 1,000,000+ Downloads
What makes iMyFone AnyTo the best to change Location Filters on Snapchat:
Set times and moving speed for your route
Play, pause and resume at any time you want
Set specific coordinates for the desired location (especially good when playing AR games!)
Customize speed, simulate walking, driving, biking, or cycling
Access Historical Records, select them, or delete them easily in case you do not need them
Fake GPS location with just one simple click
Compatible with all iOS models and supports the latest operating systems and upgrades.
Conclusion
We can safely say that iMyFone AnyTo is the best option for faking GPS Location. It is an ultimate app with which you will quickly learn how to fake location on Snapchat filters iPhone. You are not required to have special technical skills to use it. Just do a few clicks and it is done.
Why not give it a try? If you are a Snapchat user and you want to know how to change location filters on Snapchat, then this is the perfect app for you. Even those that have been skeptical at first now use iMyFone AnyTo regularly, they have a lot fun at Snapchat.
Hopefully, this information will help you make the right choice. Do the right thing and get iMyFone AnyTo. Believe us, using Anyto will be a lot more fun when you start using this quality app.