"How to stop my husband tracking my phone?"
With the technological boom of the last century perhaps one of the most notable one of it is which allows us to be located almost anywhere and anytime through the little device we carry everywhere. Though sometimes useful making navigating easier, it can also be used against us by increasing the possibility of constantly being spied on. This article will help you answer the question "Is your spouse spying on you" and "how to stop wife from tracking your location?"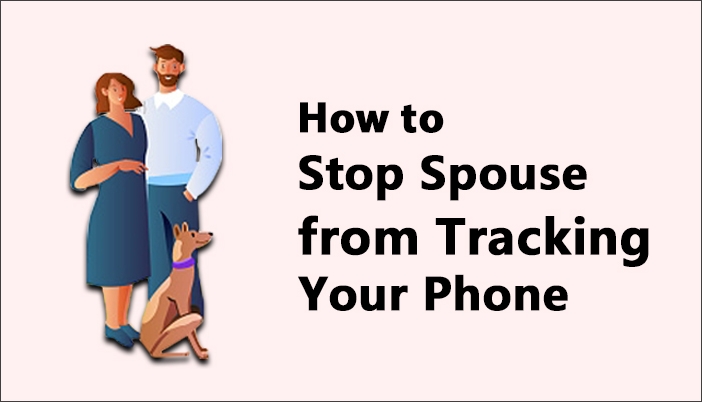 Part 1: How Can I Tell If My Spouse Is Spying on Me?
There is always visible proof that you are being spied on through your phone. Here are 10 Signs That Your Phone Has Been Tracked and you can check if your spouse is spying on you.
1 Increase in Devise Temperature When in Idle Mode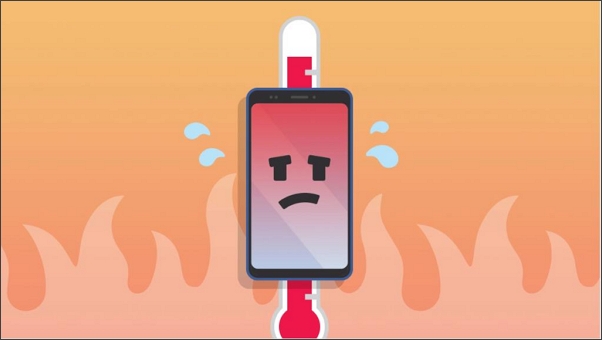 Whenever you leave your device without using and notice that your device temperature is increasing, it means an app is running in the background. You can safely assume that your device is being monitored.
2 Abnormal High Data Usage by the Phone
A higher data usage on your phone can confirm that a spyware app on your device is being used without your knowledge as it would require the data to send information over to someone tracking you.
3 Device Showing Activity While in Standby Mode
If your device screen suddenly turns on without any notification or your there is a notification sound without one, it is the work of the spyware getting anonymous commands from somewhere else.
4 Odd Sounds When on Calls
Since information is being transmitted from your device, It will cause an interference if the transmission is being done while you are on a call. This is one of the main ways to confirm a spyware installed on the device.
5 Decrease in Battery Life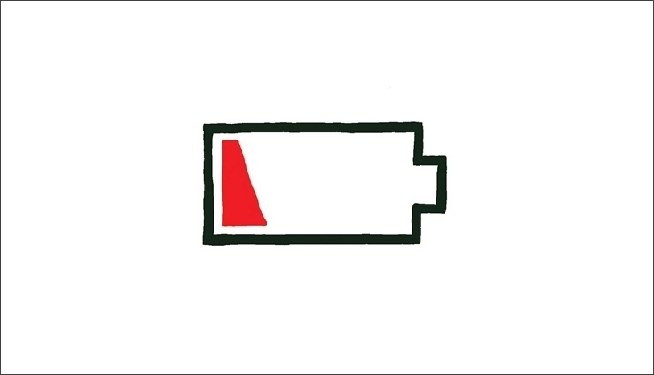 The spyware in the phone would be running all sorts of activities in the background and you can notice a sudden decrease in battery life due to this.
6 Device Getting Slower Day by Day
The more a device is used, slower it gets day by day and the unwanted and hidden app installed on our device will be a hidden but major contribution to it and is a helpful reg flag for you.
7 Problems Shutting Down Your Device
Just like when we try to shut down our computer, it prompts us to take action on apps that are still running to complete the shut down process. With a hidden spyware app running, the device can't proceed to shutdown, neither can it alert us due to the hidden nature of the app.
8 Unexpected/Odd Text Messages
If your device receives an odd text usually with random symbols or alphabets, it is safe to assume your device is being monitored. These can be commands to an already installed spyware or a new spyware invading your device.
9 Device Rebooting Suddenly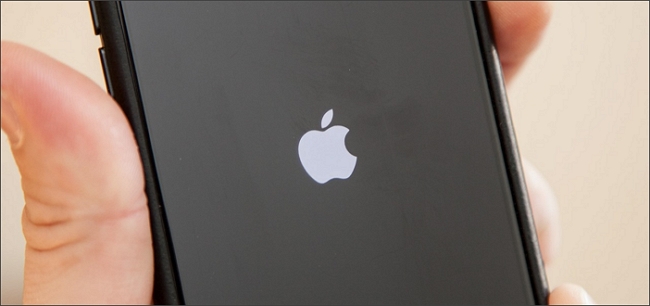 In order for the hidden app to complete some tasks, it would require a reboot of the whole device, and a few of them come up with an inbuilt option to force your device to reboot by itself and it is never to be taken lightly.
10 Longer Shutdown Periods
Since the spyware is receiving commands and executing them sending the information across, it will prevent your device from being shut down until the information is sent. It is better to get your device checked if this happens even once while shutting your phone down.
Part 2: How to Stop Wife/Husband from Tracking Your Location?
After knowing 10 signs that your phone has been tracked, let's move to the next part, how to stop your spouse from tracking your iPhone or Android phone? Here I will provide you 3 useful and effective ways to stop your wife/husband from tracking your GPS location.
Method 1: Using GPS Spoofer to Stop Tracking on Your Phone
Location Spoofer for iOS and Android: iMyFone AnyTo
The best way to avoid your phone being tracked by your husband/wife is not by preventing their way to track you, but by changing what they can see where you are at. Here I want to introduce an amazing location spoofer for both iOS and Android users - iMyFone AnyTo.
It is helpful when your spouse is open about tracking you and you can avoid the question of why he/she isn't able to find out where you are when being tracked.
Key features of iMyFone AnyTo:
Teleport Mode lets you change your location to any location instantly.
Two-spot/Multi-spot Mode lets you plan a stimulated route and move at customized speed.
Supports both iOS and Android devices, including iPhone 14 series and most Android brands.
Widely compatible with the newest version, including the latest iOS 17 and Android 14.
You can change your location easily to stop spouse from tracking your phone by following these simple steps.
Watch Video Tutorial to Stop Your Spouse Tracking GPS Location in 2022
(Note: If you have installed iMyFone AnyTo on the computer, drag the video bar to 0:28 to skip the downloading and installation part.)
Step 1: Connect iPhone to the PC/Mac
Launch iMyFone AnyTo on your Windows PC/Mac (you can click the Try It Free button above to download it free). Click the Get Start button.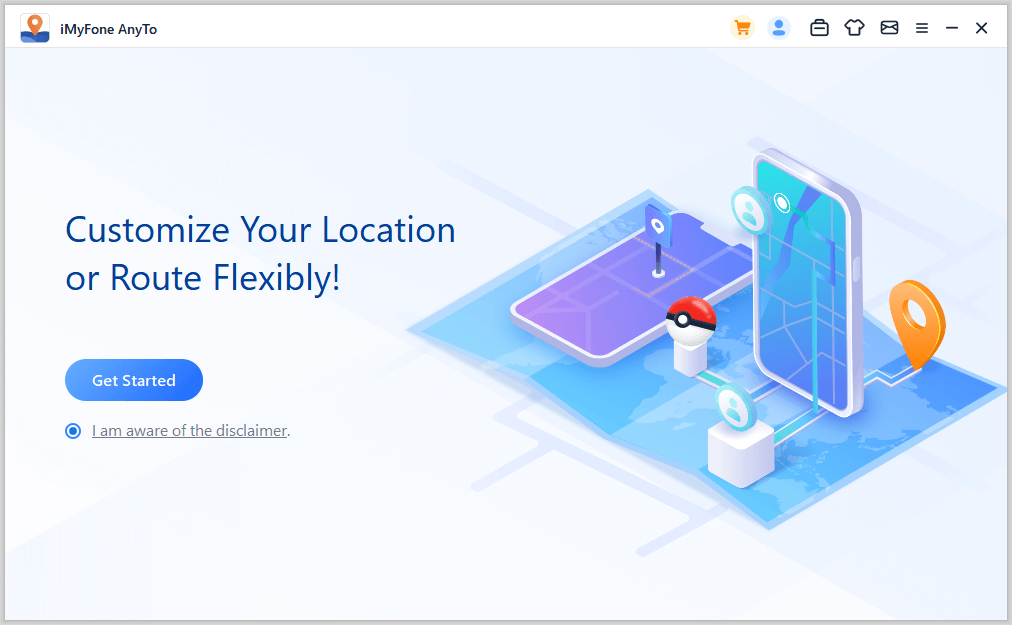 Step 2: Select Teleport Mode
Choose the third icon on the upper-right corner - Teleport Mode. Then you can input an address or zoom and drag the map to choose a fake location.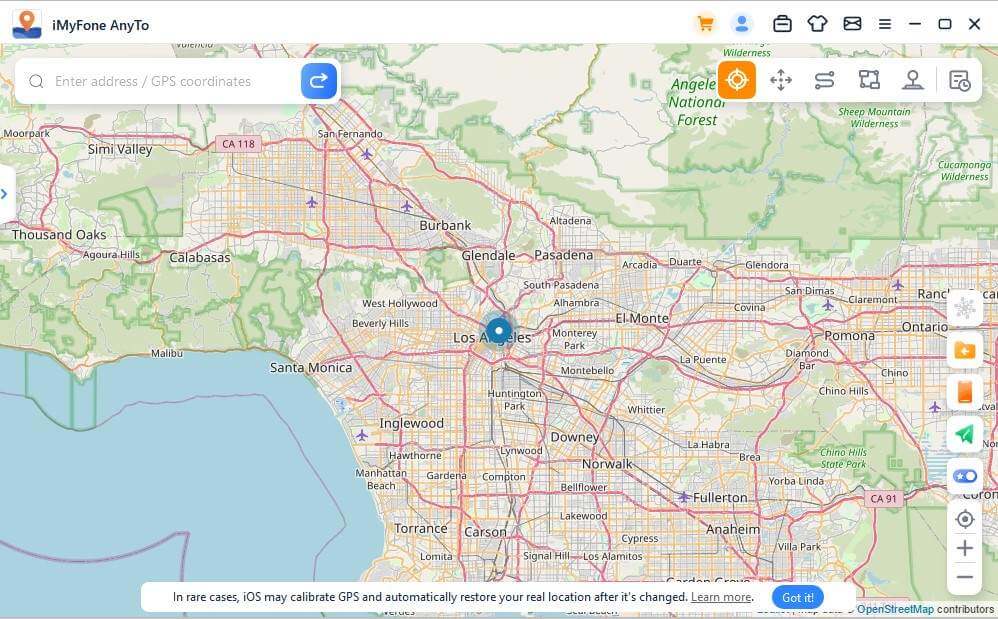 Step 3: Location Changed on Map
Now just click the Move button to change your location on the map to this new location!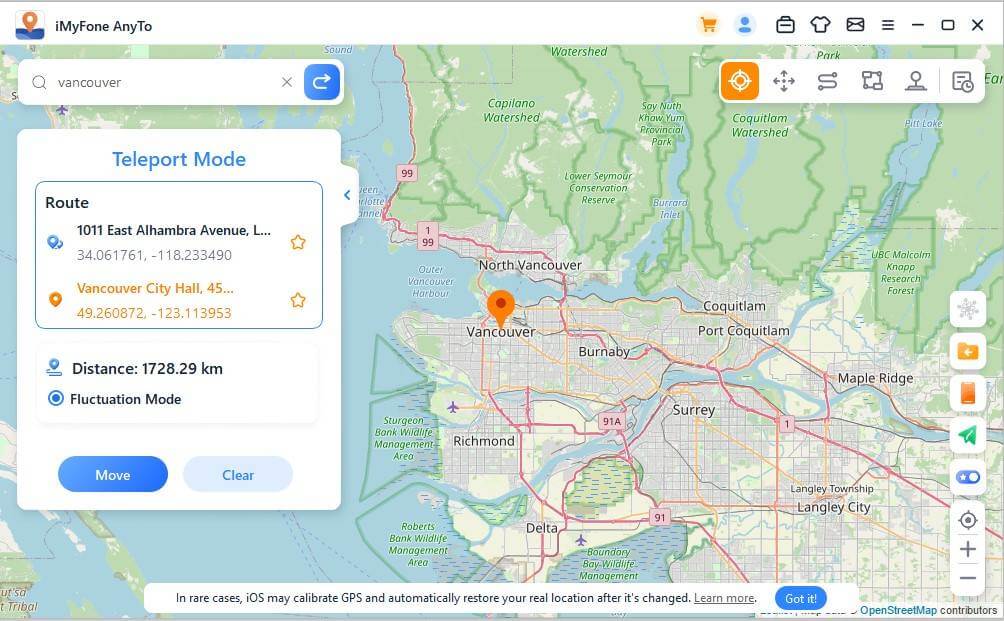 See, your location changed as well. Your real-time location won't be able to track by your wife/husband anymore. Click the "Try It Free" button below and try iMyFone AnyTo for free right now!
---
Location Spoofer only for Android: Fake GPS GO Location Spoofer
The Fake GPS Go Location Spoofer is one of the best location changing apps available for Android. It is easy to use and had a wide range of uses. The installation process takes just a few minutes and all you need is an active data plan or a Wi-Fi connection. The best part of this app is that it has a joystick operation (with an in app purchase) which can spoof movements as well making it the best location spoofing app available on the Android platform.
Here is the step-by-step guide on how to use it:
Step 1: Download Fake GPS Go Location Spoofer on Google Play Store. Once downloaded, you will need to turn the developer options on to give the app mock location access.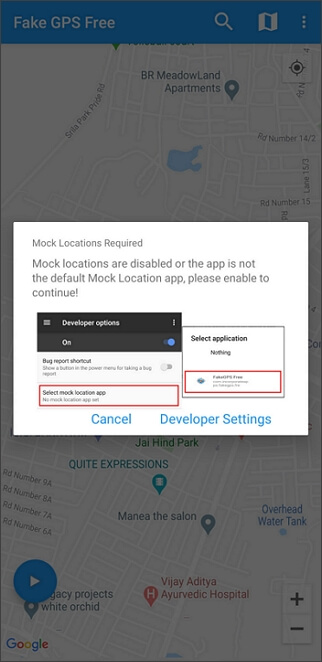 Step 2: Once the app is launched, you can either scroll on the screen till you get to the location you want or you can search for a particular address or a location using coordinates.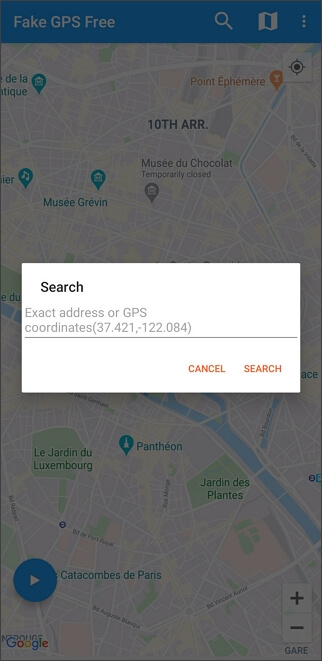 Step 3: Once the marker is in place, all you need to do is click on the "Play" icon at the bottom to start spoofing your location on the device.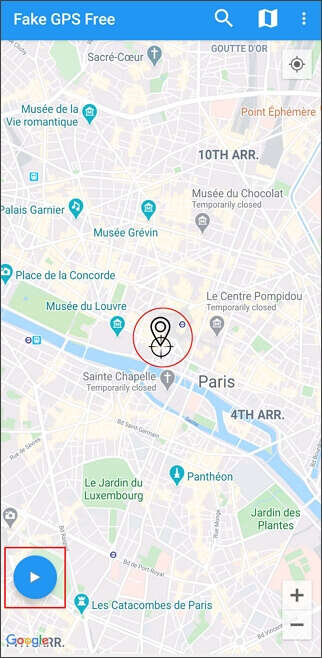 That's it. Now you have already stop your spouse from tracking your phone successfully.
You may also like:
How to Turn off Location Tracking on My Phone >>>
How to Stop Someone from Spying on My Cell Phone >>>
---
Method 2: Use VPN to Change Location to Stop Being Tracked
You can also use a VPN (Virtual Private Network) to change the location your device says you are at. Below are the 5 best VPN services available in 2021.
1 Express VPN
The Express VPN is consistent in its performance and had proven to be one of the fastest VPNs available. With over 30,000 IP addresses and more than 3,000 servers to choose from, it offers a wide array of options to choose from. The best part however is that it doesn't log the user's online activities.
2 Surfshark
With a server number of 1,000 and 60 server locations, Surfshark is a considerably smaller network but it makes up by offering a number of other features. One of the most notable features is the unlimited device support which means you can connect it to all the devices you have at home or office.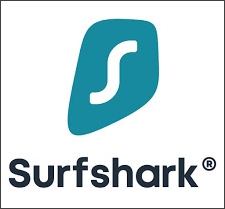 3 Nord VPN
Nord VPN is known for being the high in offering simultaneous connections which is six as opposed to other servers only offering five or below. It has a huge range of options to choose from with over 5,000 IP addresses and more than 5,200 servers over 62 server locations.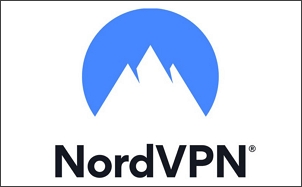 4 IPVanish
IPVanish is known for its fun and configurable user friendly interface making it an appealing choice for those who want to understand how VPN works. With over 40,000 IP addresses and 1,300 servers over 60 locations and simultaneous connections of 10, it is the most alluring server available.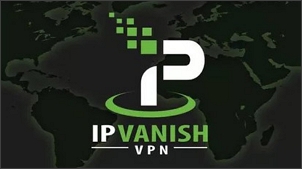 5 PureVPN
PureVPN is the first VPN service to fully implement the GDPR (General Data Protection Regulations) meaning your information is secure and in 2018, joined the "no log" movement which was verified that it does not log any connection information. With a huge 300,000 IP address and 2,000 servers with 180 server locations, it is one of the biggest VPN providers available.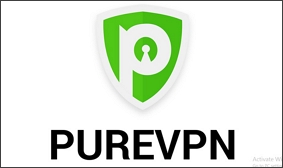 ---
Method 3: Install Anti-Spyware Software on Your Phone to Stop Tracking
One more way on how to stop your spouse from spying on your phone is to install anti-spyware software which not only prevented location tracking but also provides protection from ways if spying of getting messages or calls tracked and recorded.
Top 5 Anti-Spyware App for iPhone
1 iAmNotified
Once iAmNotified installed on your device, the app alerts you every time your phone is accessed by a third party unit. The best part it then even of you are busy to notice the alert, you can set it up so that the notifications are sent to others who can inform you in person whenever your security is breached.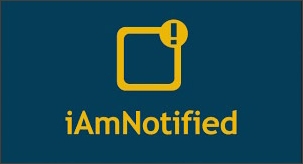 2 Avira Mobile Security
Avira Mobile Security is one of the more widely used anti-spyware apps available as it protects your device from a lot of threats with minimum use of the device resources. It has an identify guard feature which alerts you to any information leaks from your device.

3 Mobile Security & Anti-Theft Protection
Mobile Security & Anti-Theft Protection is also best feature is its own advanced VPN services to protect your information when browsing. It have a built-in browser to help you keep your personal data, private files and photos safe.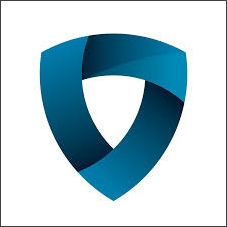 4 Lookout
Lookout provides an advanced protection service with its numerous anti-spyware features. It also alerts us to any outdated systems on our device which are susceptible. It also advises us a safe course of action to remediate and protect our information in case of a breach.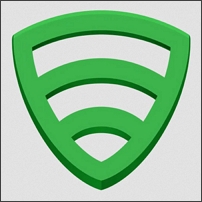 5 McAfee Mobile Security
McAfee Mobile Security app had all the features that prevent anyone else from accessing your information which includes your device location. Along with it, it also provides an unlimited Wi-Fi-Guard VPN which protects our device from any attack though the Wi-Fi connected to our device.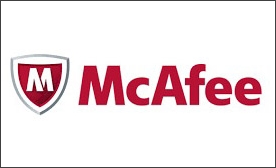 Top 5 Anti-Spyware App for Android
Below are the top 5 best anti-spyware apps available on Google Play Store to keep your information safe along with stopping an estranged spouse from tracking your phone.
1 Spyware Detector – Anti Spy Privacy Scanner
Incognito - Spyware Detector app detects and helps remove any spying apps installed on your device with the utmost efficiency. It also shields your phone from hackers and random attacks from viruses and malwares.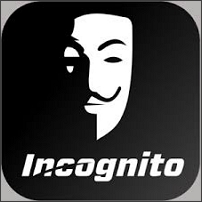 2 Anti Spy
Anti Spy can scan the whole device for any spying apps with a single tap. It is highly efficient in finding out the hidden spyware apps as well.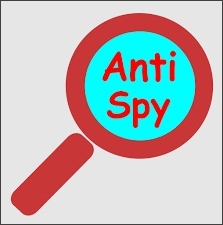 3 Cell Spy Catcher
Cell Spy Catcher app sounds off an alert whenever your phone is being tracked or your calls being listened to. You just need to turn your device off then.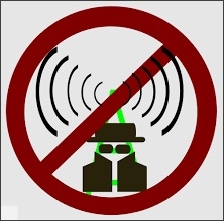 4 Anti Spy Mobile Free
Anti Spy Mobile Free app scans and detects if there are any unwanted spyware on our devices. The best features though, are in the paid version.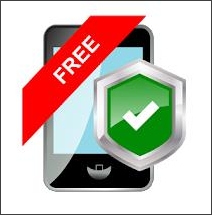 5 Anti Spy & Spyware Scanner
Anti Spy has been developed to scan Android devices for potential spies effectively. With the help of this app, Android device users are protected against spyware. Along with scanning and alerting you to the device being monitored it also a "Security Status Check" informing the threat level.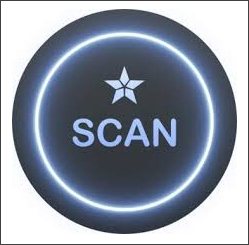 Part 3: How to Stop Spouse from Tracking You on Computer
After knowing how to safeguard your smartphone, now let me show you some tips to protect your privacy from being tracked on your computer. Here, I will introduce 4 useful tips that everyone can use to protect their information from being tracked by their spouse. Let's take a look: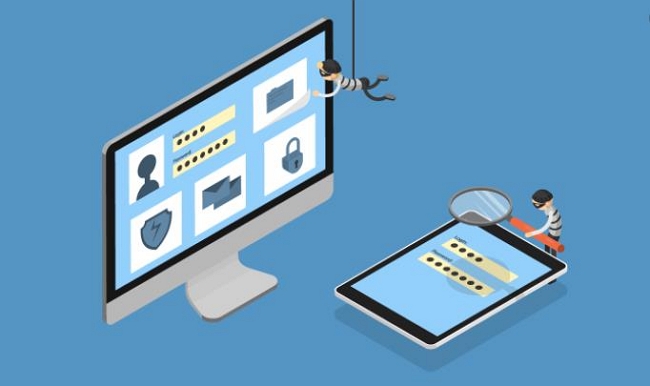 Tip 1: Set Strong Passwords
Set a password for your computer is the first line of defense you should do to protect your computer from being tracked by spouse. It's recommended to set strong passwords contains numbers, upper case letters, lower case letters and special characrters. Besides, setting strong passcode to protect your online accounts like personal financial accounts, social media accounts and more. For further security considerations, create different password for different account is adviced.
---
Tip 2: Install Anti-Virus Software
There are so many spyware and key-logging app that can track every word you pressed and capture screen shots of the site you visited, the more serious problem is that they can hack your computer camera and microphone without you knowing. That is why install an anti-spyware software like Windows Defender on your computer so important.
---
Tip 3: Log Out when Leaving
When you are away from your computer, do not forget to log out even you just go out for a minute. This will definitely keep your computer in a secure area and protect your privacy.
Part 4: How to Stop Spouse from Tracking You on Social Media
Your social media account also can be spied on by your spouse, they can track and monitor your activities, your movements and the communications with others, so, it's essential that you should learn the way to protect your privacy from being tracked on social media, now, I will show you how to stay safe on social media.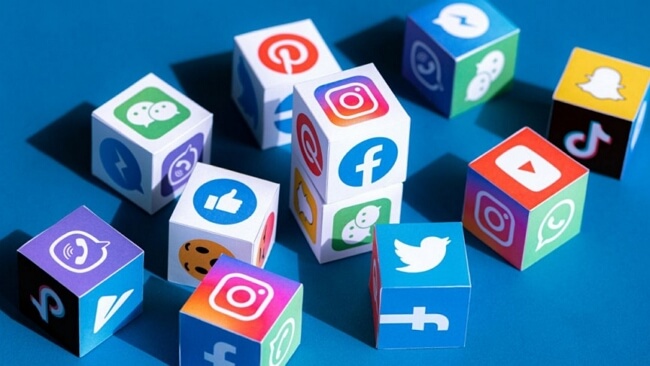 Tip 1: Delect Account
Definitely, delect your account is the most direct solution to stop your wife/husband from tracking you on social media.
---
Tip 2: Change Your Passwords
Like what I said in Part 3, use strong passwords is a great way to keep your account under protection, and also, it is not easy for your spouse to guess such a complicated password.
---
Tip 3: Set Privacy Settings
Don't forget to review your privacy settings on social media, make sure that only your friends can see what you post.
---
Tip 4: Remove Location Data
You are allowed to control your location data from being shared or being displayed on social media. Just simply disable location services on your device through Settings on your device and then you can stop your location from being tracked by your spouse.
Besides, please do not add location information like address, coordinates in your pictures.
Part 5: How to Stop Spouse from Tracking You on Websites
Beside of using strong passwords, there have still some tips that you need to remember to stop your spouse from tracking you. Now, let's take a look.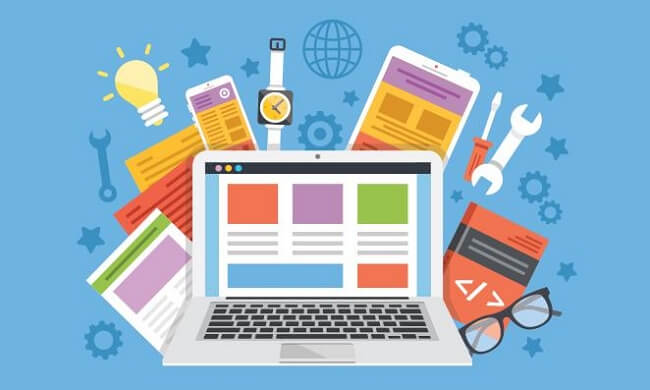 Tip 1: Use Private Browsing
Most of web browser have it's own private browsing like "Incognito" in Google Chrome, private window in FireFox.
---
Tip 2: Don't Save Password on Browser
Do NOT allow browser to save your passwords. Most of the browser will automatically record your personal information which give others the chance to spy on you. So, the best way to protect your personal information from being tracked is do not allow the browser to save your passwords.
---
Conclusion
As domestic violence increases worldwide, advances in technology will only give abusers more ammunition to stalk us from the comfort of our chairs, like stopping spouses from tracking phone calls.
The above options help us to deceive these people and protect ourselves if needed. Unfortunately, even though we changed our phone numbers and cut contact, they could still track us through the device. Therefore, it is necessary to arm yourself with these apps, come and try iMyFone AnyTo.