Are you looking for a way to stop your phone from being tracked by parents? For those whose answer is yes, this article provides insights on 3 methods that you could utilize as anti-spy tools.
Why Should You Prevent Parents from Tracking Your Phone?
With the boom in technologies advancements, there are many apps that are designed for surveillance of other people activities like their movement, health, sleep and even what they watch and do. In this regard there are many apps that were designed for parents to monitor their kids activities like their location, calls and messages.
But there is a potential risk with these tracking apps. It is important to prevent parents from tracking your phone because of the following reasons: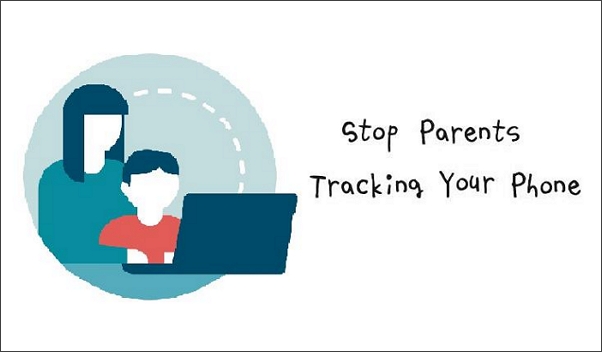 1. Prevent Tracking for Profit & Avoid Private Data Leakage
The child tracking apps are solely not designed only for kids surveillance but also for the specific companies profit by collecting the confidential information and sell it to other companies. When parents monitor their kids activities, information related to your kids will be in the company's hands without you knowing about it.
Also, many studies and researches by many security firms like Symantec has given some shocking results related to the data leakage because of the usage of tracking apps. When we are trying to get the personal information from people, it is very clear that it is a highly confidential data and by using these apps this private data will be in the hands of the companies which have designed and developed the apps.
2. Prevent the Loss of Trust
This is nowhere related to any technology side but with the trust factors between the parents and children. A study has revealed that surveillance of kids using these apps has undermined the trust between the parents and children which is a higher risk when compared to that of your kids watching bad things in the mobile phones.
So, it is very important for parents to stop using these apps to stop data breach and will minimize the trust between parents and kids.
How to Stop Your Phone from Being Tracked by Parents?
If you suspect that your phone is being monitored by your parents, you can try using the following methods to protect your privacy.
Method 1: Turn off Location Service on Phone
1. How to Turn off Location Service on iPhone?
Turning off the location service on your phone can be a better option but there are some apps which need access to your location for them to work and give perfect results. Fortunately, you can disable location service for some specific apps within just a few steps. Now, just following the below steps to do it:
Step 1: Go to "Settings" > "Privacy" > "Location Services".
Step 2: Tap on the App and select the following options:
Never: Blocks your location access.
Ask Next Time: Provides the option to allow or disallow the access.
While Using the App: Allows you to access the location when using the app.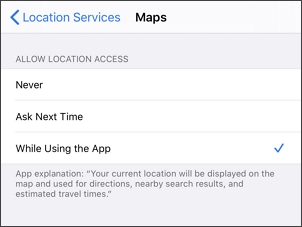 Step 3: You can also tap the "Location Services" option on the top to disable all location access for all apps you have on your iPhone.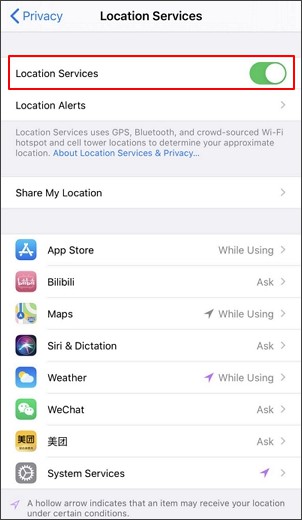 ---
2. How to Turn Off Location Services on Android Phone?
When the location services are turned on, information like the location, nearby restaurants and other information will be revealed and can be recorded by any other third-party apps. So it is suggestible to turn off location, for this you need to follow the below steps:
Step 1: In the Android phone, open the "Settings" app.
Step 2: Tap on the "Location" > "Use Location". Toggle it off.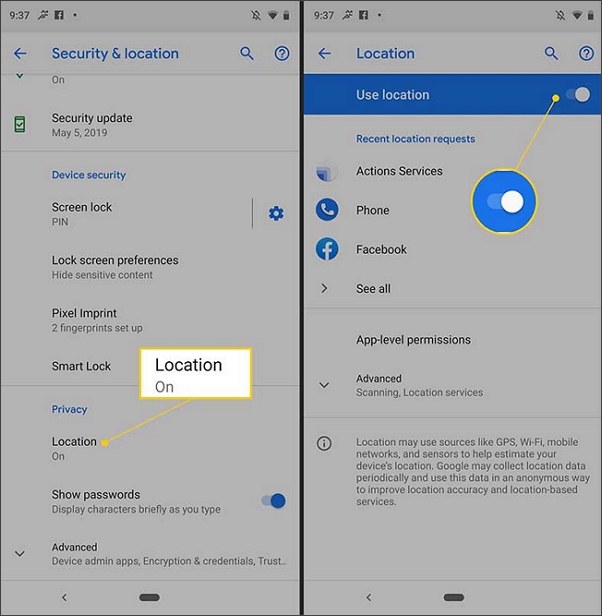 ---
Method 2: Fake GPS Location to Prevent Parents from Tracking iOS/Android Phone
While Turning off your location services will help, it will stop you from accessing many functions of location based applications such as WhatsApp and Messenger. Therefore, we recommend the following option for those who need to access location service.
Use iMyFone AnyTo to Stop Location Tracking by Parents on your Phone
iMyFone AnyTo is the best location spoofing app available for both iPhone and Android users which allows them to spoof GPS location to anywhere instantly. This is specially designed and works well with location based games and social media platforms like WhatsApp, Facebook Messenger and answers your "how to stop my parents from tracking my iphone" question perfectly.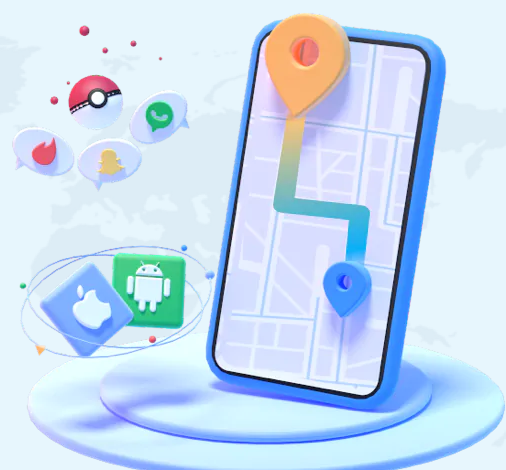 1,000,000+ Downloads
AnyTo GPS Location Spoofer:
Change your GPS location in a few clicks.
Instantly teleport your location to anywhere on the map.
Support both iOS & Android devices.
User-friendly function that allows you to control 5 iOS devices at the same time.
Watch Video Tutorial to Stop Your Phone from Being Tracked by Your Parents
Let's take a look at how to use it to stop parents from tracking your phone.
Step 1: Launch iMyFone AnyTo
Download and install iMyFone AnyTo on your computer/Mac. Launch it and click "Get Started".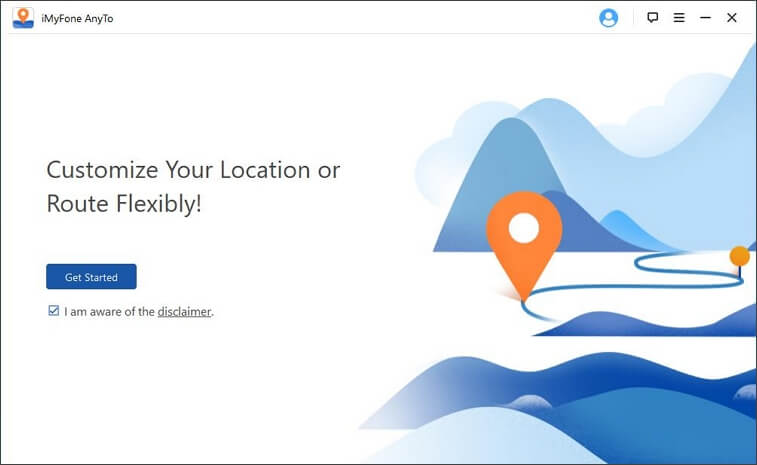 Connect your Phone to the computer/Mac, unlock your phone, tap "Trust" to establish connection with the computer/Mac.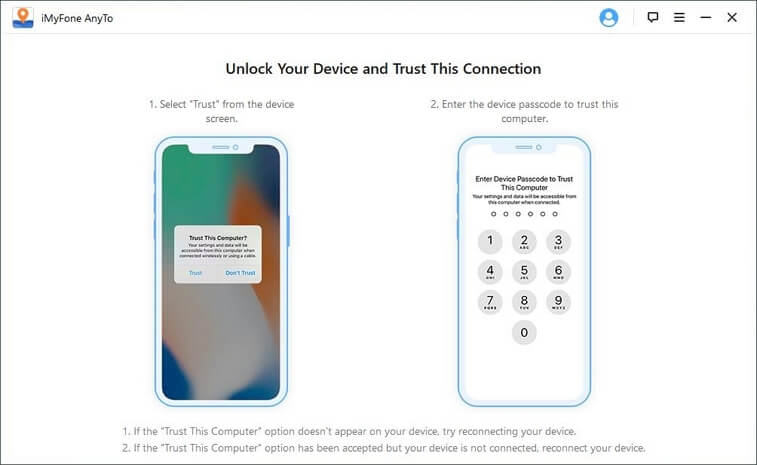 Step2: Select a Destination on the Map
By clicking the 3rd icon available on the upper right corner of the screen, select the Teleport mode. In the text area available on the upper left corner, enter the destination that you pretend to be shown.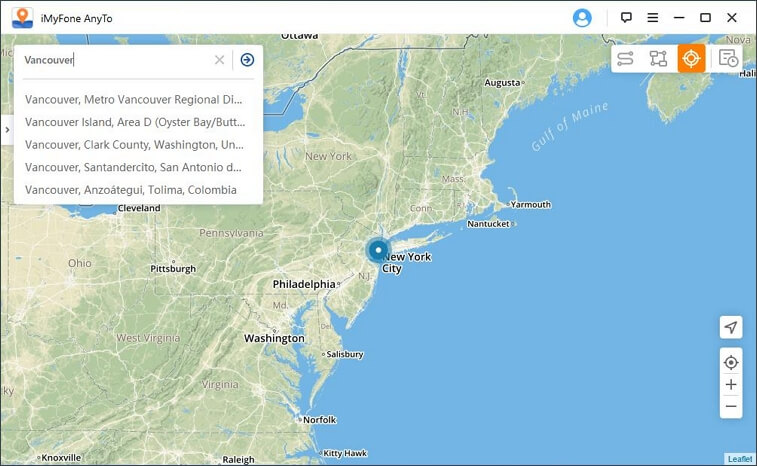 Step3: Change GPS Location Instantly
The pop-up will be displayed which shows your location details like name, coordinates and distance. Confirm your destination and click "Move" to navigate to the new location.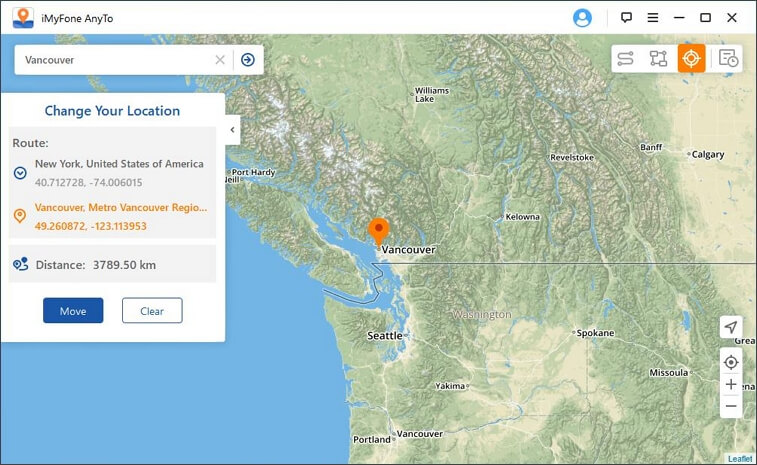 In case you want to return to your original location, just restart your device to get the accurate location.
Right now, your parent won't be able to track your real time location. Amazing, huh? Simply click the "Try It Free" button below and try iMyFone AnyTo for Free!
---
Method 3: Use A Private Browser
With private browsing, your cookies, browsing history, search records, and other information won't be recorded by the browser. To prevent your privacy from being tracked by your parents, it is recommended to use a private browser on your phone. Most browsers have them own private mode like incognito in Google Chrome and InPrivate in Microsoft Edge.
You can also use third-party browsers like DuckDuckGo and Dolphin browser on your phone to keep website from tracking your online activity.
FAQs About Preventing Parents from Tracking My Phone
Q: How to know if My Parents Are Tracking/Spying My Phone?
A: If your phone has the following signs, you should be aware of the possibility that your phone is under surveillance:
Unknown search history
Plummenting battery life
Background noise while making a call
Abnormally increasing data usage
---
Q: Can My Parents Track My Phone? Is it legal?
A: Short answer yes it's legal. Unless you own your phone and your are an adult, than they are just keeping track of personal property.
What's more, it's not for illegal use like privacy and security breach. Tracking of children by their parents is allowed because it has good intentions.
---
Q: Can My Parents Track My Phone if its Off?
A: Yes, some spy software can stop your phone from actually turned off while making it looks so. If you phone has the symptons above, consider to do a hard reset.
---
Conclusion
The above mentioned solutions can be best utilized by kids to prevent parents from monitoring their phone. Ensure to use the solutions and apps discussed in this article to have safe and happy surfing on your mobile phone. It is also very important to follow some rules and not to open any kind of harmful apps which will disturb your life.
You May Also Like:
How to Stop Parents from Tracking Me through Life360 without Them Knowing? >>>