With the increase in usage of internet worldwide and with the wide range of useful features, many of us spend lot of time of our time online. But do you know whether all your online information is secured and safe? For example, when you are searching for any product on internet, you will able to see some kind of pop up showing the product that you wanted to buy. This means that you are being tracked without even you knowing about it.
There are many anti tracking software that are available and will ensure that your online history is secure and safe. In this article, we are going to discuss some of the popular of anti tracking apps for iPhones or Android devices. Let us begin!
Part 1: 5 Anti Web Tracing Software/App
1 AvastAnti Track
AvastAnti Track is the best anti web tailed software that will fade out your IP address from other malicious users or hackers on Internet. It also has a mechanism which will alert the users when someone is tailing them.
Avast AntiTrack software erases your browsing history and cookies which are the main sources of hackers to trace your system. In this way, it will ensure that all your online activities are made incognito and your browsing activity is always hidden.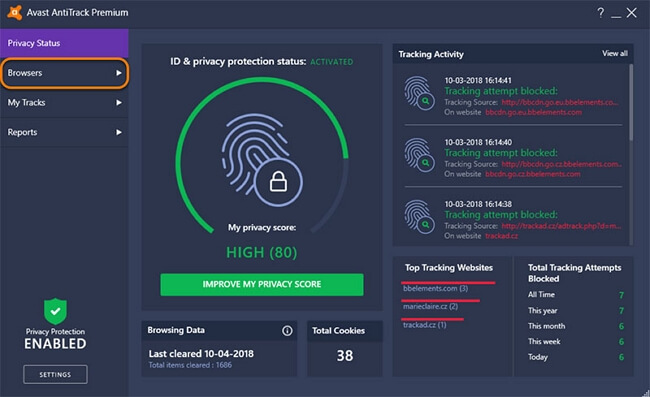 ---
2 Privoxy
Privoxy is one of the best anti web tracking software which is compatible with all the browsers. This is an efficient and free software that is available to block the ads which when clicked may allow the tracing.
It has a wonderful built-in feature, anti tracking facility that blocks all the trackers and bugs. It is very user-friendly as it allows users to change the settings of the software as per their preferences. By installing this on your computer you can be aware of malicious attacks.
---
3 TrackOFF
TrackOFF is one more anti tracking tool that is in the top list of anti tracking software which blocks the malicious users from watching your online account and the activities that you perform on web. It mainly focuses on clearing the cookies which acts as an anti tracking tool.
It is acts against the cookie based tracking and acts as a firewall against attacks that happen in WiFi networks and fingerprint based tracking. It has a wonderful feature which blocks the suspicious cookies and enables the useful and efficient cookies. It has two features which include:
Protect Mode: In this mode you can give passwords to all your apps.
Blackout Mode: It gives an option to lock your apps at any time.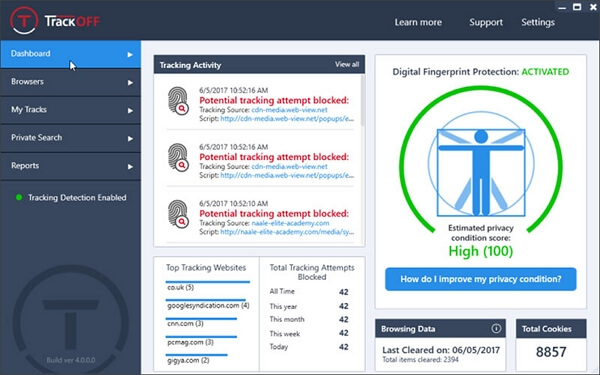 ---
4 Tor Browser
Tor Browser is one of the best browsers that have in-built anti tracking capability which provides anonymous browsing to users. It is packed with efficient features which will mask your identity over the internet using encryption. It makes your location invisible to the users and also ensure privacy of the websites that you have visited so that the apps and all the third party trackers will not be able to follow you.
Generally, when you are visiting some websites, they will access your location and history of your browser. Tor browser is built in such a way that none of the websites will attempt to know your location and also allows you to access the sites that are blocked without any hassle.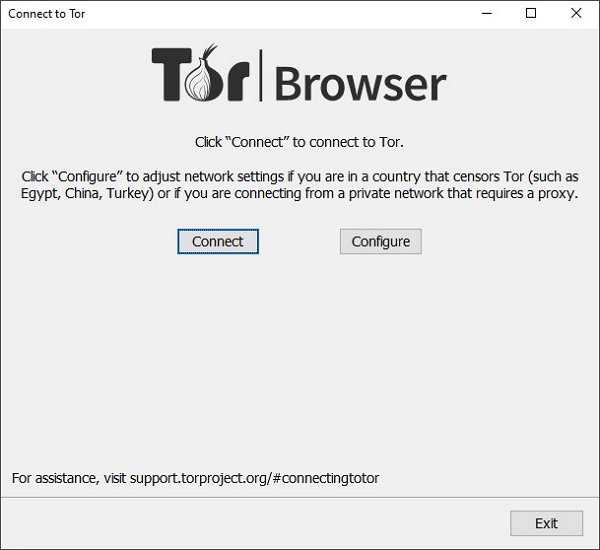 ---
5 Disconnect Browser
Disconnect Browser as the name suggests, it automatically disconnects you from the website which is detected to be collecting your personal information. This acts as a best anti tracking tool that disconnects and keep you safe from all kinds of tracking ads or trackers.
Apart from the advantages that it provides, there is a big concern that some of your favorite websites can be a part of the list of websites which are blocked by this tool.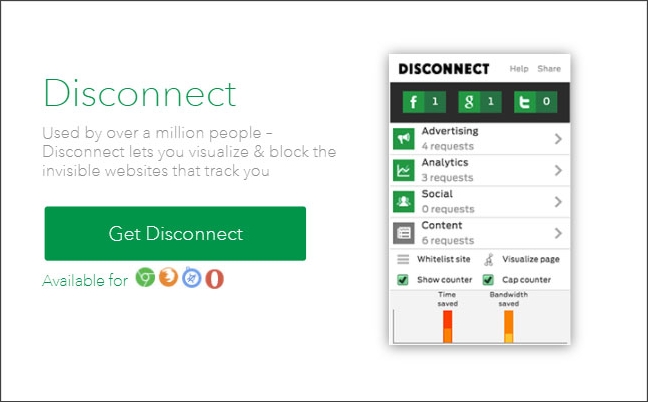 Part 2: 5 Anti Tracking Apps for iPhone

1 iMyFone AnyTo
iMyFone AnyTo is one of the best location changer tools available for iPhone users which allows you to change their GPS location to anywhere instantly. This works well with location based AR games and social media platforms like WhatsApp, Facebook, etc.
By using this, you can stop anyone from tracing you by simply spoofing your location to pretend you are at a certain place even when you're not. Besides, iMyFone AnyTo is widely compatible with most iOS versions even the latest iOS 15 system.
Follow the below steps to set the "Teleport Mode" to use it as a anti tracing software on your iPhone that'll not allow anybody to follow your device:
Step 1: Launch iMyFone AnyTo
Click the "Try It Free" button below to download iMyFone AnyTo on your PC/Mac, and then install and open it. Click on "Get Started" from the first page.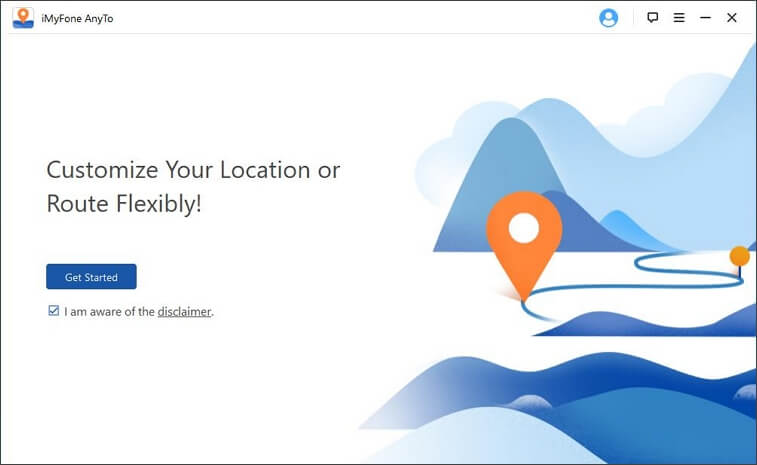 Step 2: Connect Device
Get your lightning cable and connect your iPhone the PC/Mac using it. Click "Trust" to start the connection with the computer/Mac.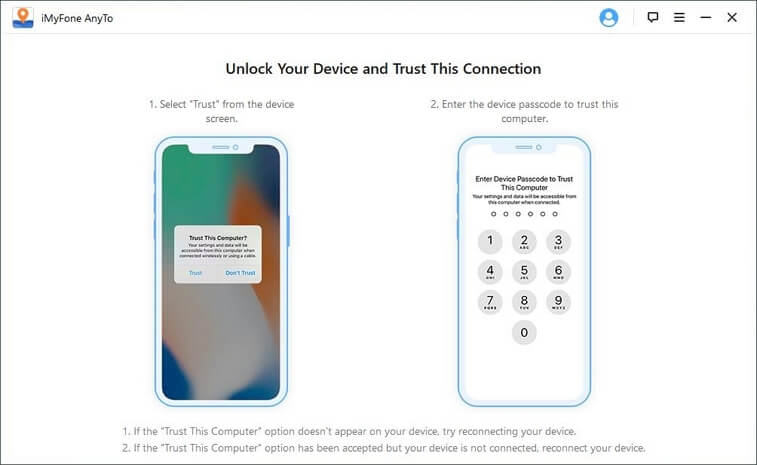 Step 3: Set Teleport Mode
Once the connection to your computer is established, location is displayed on the map.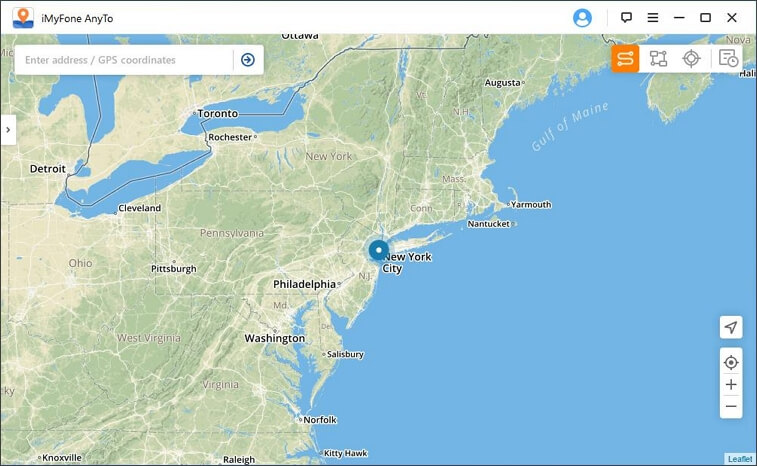 On the map screen, tap on the 3rd icon available on the upper right corner of the screen to activate the "Teleport Mode". Then, enter the place that you want to teleport.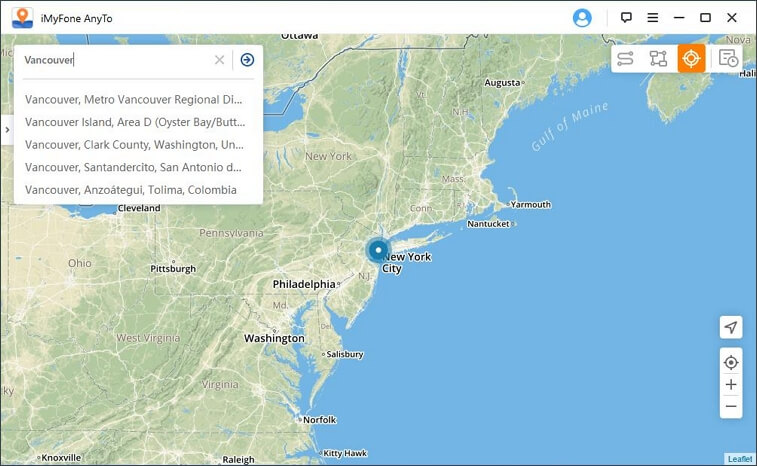 Step 4: Fake Location
Tap on "Move" when you see the pop-up. This will start to create virtual location and will ensure that no other app or malicious attacker can tail your iPhone.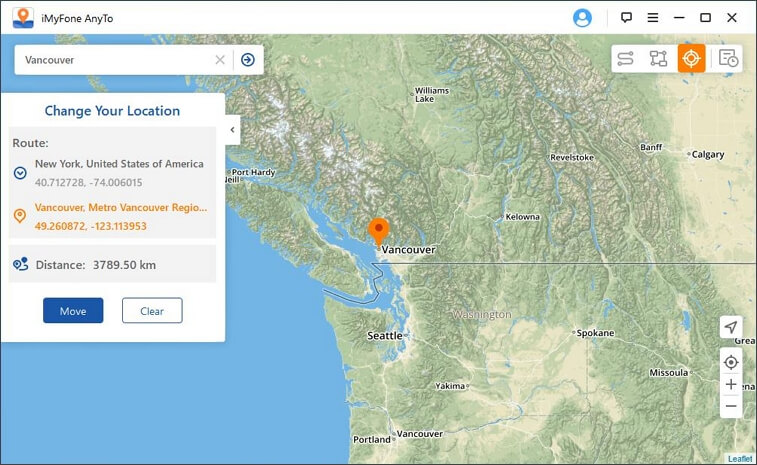 ---
2 Lockdown
Lockdown is the best open source app that is designed to block trackers for all web browsers. It comes with a built-in VPN features which gets installed automatically on your iPhone once you install Lockdown app.
This is a fast and reliable free anti tracking software which adds VPN to your mobile which acts as a firewall and does not allow the trackers to access your devices. This is a easy to use app available for iPhone users using which you can fake your location.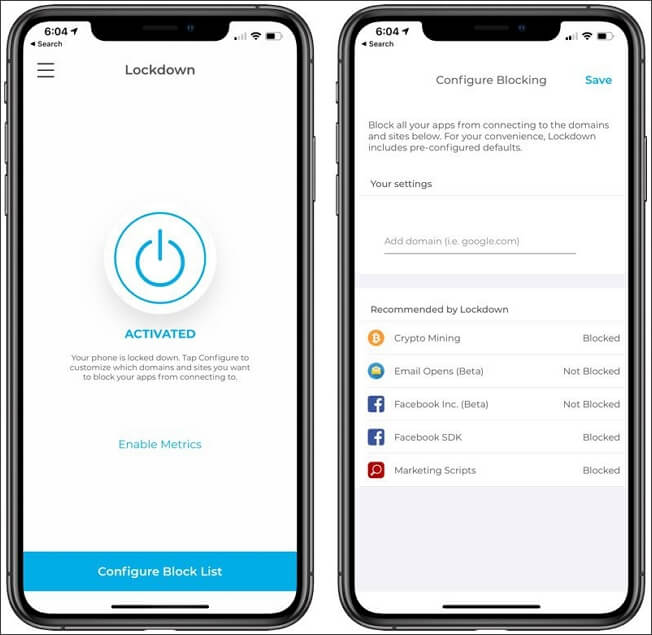 ---
3 Avira Mobile Security
Avira Mobile Security is one of the best anti tracing apps available for iPhone users. This app is developed with award-winning German security company which helps in keeping the online activities just between you and your iPhone. The app comes with vast set of features including VPN, Anti-theft, call-blocker, network scanner and what not. The web protection feature allows you to work safely and browse internet safely without any fear of phishing or web scam.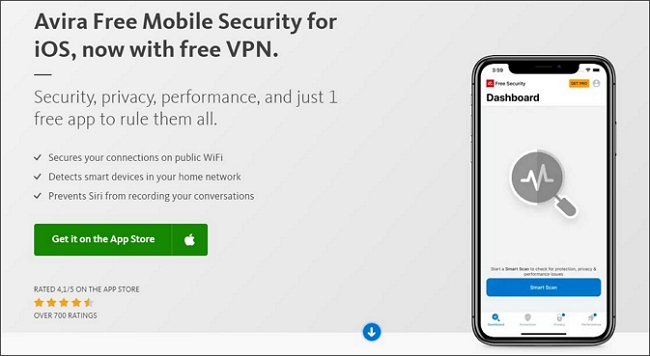 ---
4 iAmNotified
Here is the next app in our list. iAmNotified app provides advanced features and pro options that ensure better control of your device. The "STEALTH NOTIFICATIONS" will let you assist in spotting anyone who has spying intentions for you. The best part about this app is it will provide the notification instantly even if the screen is locked. You can decide on the customized notification and that will appear on your screen. All in all, it is one of the greatest options for notification-centric app.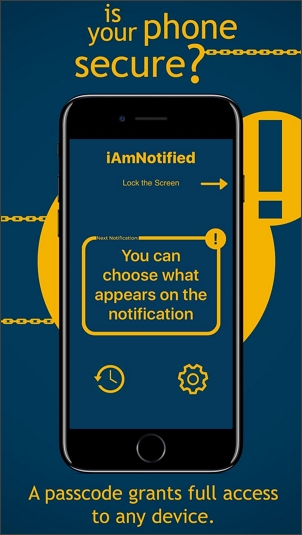 ---
5 MobiShield
MobiShield is one of the best anti tracing app for iPhone which also acts as an anti tracking app for iPhone. When the scan runs, it will check for any kind of risks on your iPhone, repair them and ensure that none of your personal information will be lost.
It has some amazing built in features which monitors the network traffic and ensures that none of the trackers are able to access your networks. It analyzes the real time mobile network and find all the malicious attacks that happens on your network. It has many in-built features which provides utmost security using encryption so that information like passwords are not stored anywhere.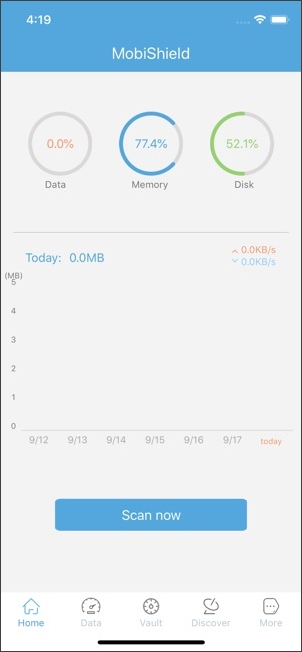 Part 3: 5 Anti Tracing Apps for Android
1 Malwarebytes Security
Malwarebytes Security is one of the best anti tracing apps available for Android which is developed to scan spyware apps, viruses and malware and block the tracking and protect your privacy. This app is engineered such a way that it prevents the malware attacks and also blocks the tracking features on the apps installed in your Android phone.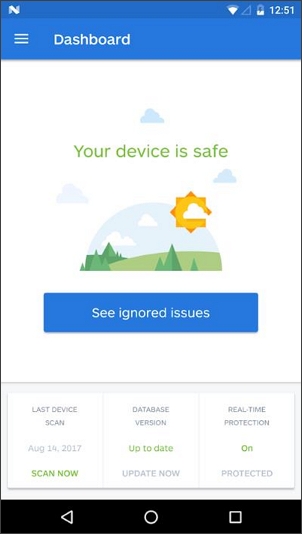 ---
2 NoTrack
NoTrack has free ad blocker feature that removes all the ads that may cause tracking of your mobile phone when you are browsing on your mobile phone. NoTrack works against the cookies and removes the malicious ads, thereby increasing the speed of your browsers. Smart blocking and regular update activities provides the protection against spy by removing trackers and tracking ads which requires less data usage and load the websites faster.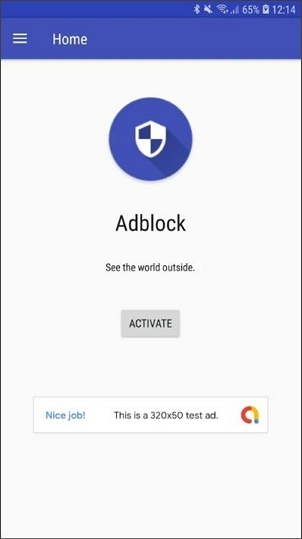 ---
3 Anti Spy
Anti Spy is efficient and developed for Android devices in 2020 as it has some reliable features that blocks people from having access to your calls, messages, contacts and location of your device. Once you tap "Scan" on your Android app, it starts scanning through all the apps, detects for the trackers or permissions given to access the locations and remove them.
This is a free and reliable app that is available for Android devices. Once this app is installed, it will block your mobile from being visible for malicious attacks or attackers.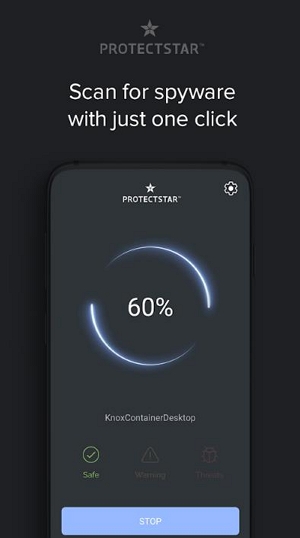 ---
4 DuckDuckGo
DuckDuckGo Privacy Browser app that is an alternative browser or search engine which does not store or display any of your confidential information which include passwords and other personal data. When you are using this app, it will fade out your identity, it blocks the trackers from tracking you and also allows you to tail the trackers who are throwing an eye on your activities.
This app acts like an incognito browser which is completely anonymous and none of your online activities will be recorded.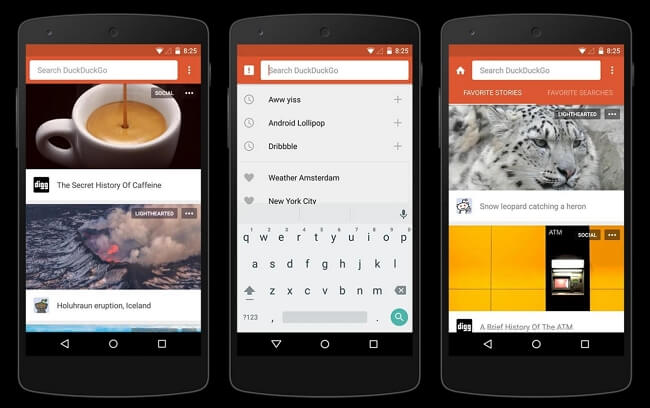 ---
5 Privacy Scanner
Privacy Scanner is a yet another best anti tracking app for Android available on Play Store. Download and install this anti tracking app on Android to ensure and know when your phone has been installed with spyware or malicious app.
When someone tries to track your mobile, read your messages or access the location of your mobile devices. This app has many features which can monitor the mobile networks and many user-friendly apps which allow you to easily use that app and protect your phone from malicious attacks.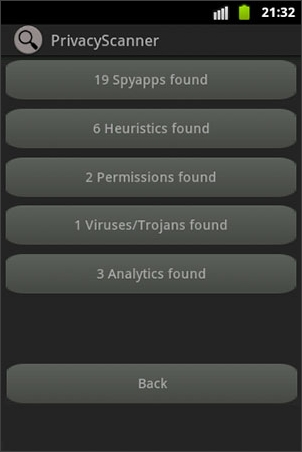 Conclusion
In this article, we have given the list of best anti tracing apps for Web, Android and iOS using which all the malicious attacks are perfectly scanned such that none of your online activities are being monitored. Clearly, one of the best ways to protect your system is to access the network using a Virtual Private Network as all your data will be secured and encrypted. And lastly, I have to remind all of you again that beware of protecting your personal information when browsing on the internet.