As software and devices increasingly demand your location before allowing access to information, the question of personal privacy must be raised. Whilst most websites just want our data to monetize us, targeting us with ads and so on, there is an argument to be made that this data should be considered private.
Turning off location services on your phone is not enough to reclaim this privacy, as many apps and websites simply refuse to work at all without access to location data.
With this in mind, let's review AnyTo by iMyFone, a piece of software that offers to help you reclaim the choice as to the use of your location data.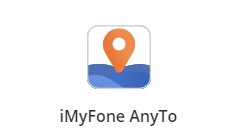 Why chose iMyFone AnyTo?
Whilst the name of the software is a bit of a mouthful, it proves to be very simple to set up and use. We selected AnyTo to allow us to change our apparent location easily at any time. After updating, it now can support iOS 15.
Unlike a VPN, which allows you to appear to be coming from a different geographical location but without any fine detail, AnyTo can allow you to select an exact street in any town on the map and has features that can make this a whole lot further.
What are the key features of iMyFone AnyTo?
Change GPS location - You can set your GPS location to appear to be anywhere in the world.
Route Planning - You can set your location and then automate a route for your device to appear to follow, allowing you to appear to be walking, cycling, or driving at any speed you desire.
Works with location-based apps - Without leaving the comfort of your own home, you can appear to walk around, collecting your favorite Pokémon, or tagging your Instagram stories from different locations.
Compatible with almost all devices - The Windows version will support most android devices and all iPhones. The Mac version supports and iOS devices, including iPhone 11/12.
What are the best aspects of AnyTo?
First and foremost, we love the ability to change GPS location with just one click.
Being able to alter locations so easily means it does not become a pain to reliably mask your location. This is perfect for keeping apps working properly, but retaining privacy at all times.
The Route planner has a multi-spot mode, allowing for complete fictional journeys to be planned and then actioned. This lets us send our youngest out to hunting in Pokémon Go whilst we could keep an eye on him, safe and secure in the lounge. The journey was realistic within the app and the speed felt perfect. There is even an option to vary the walking speed up or down 30% automatically.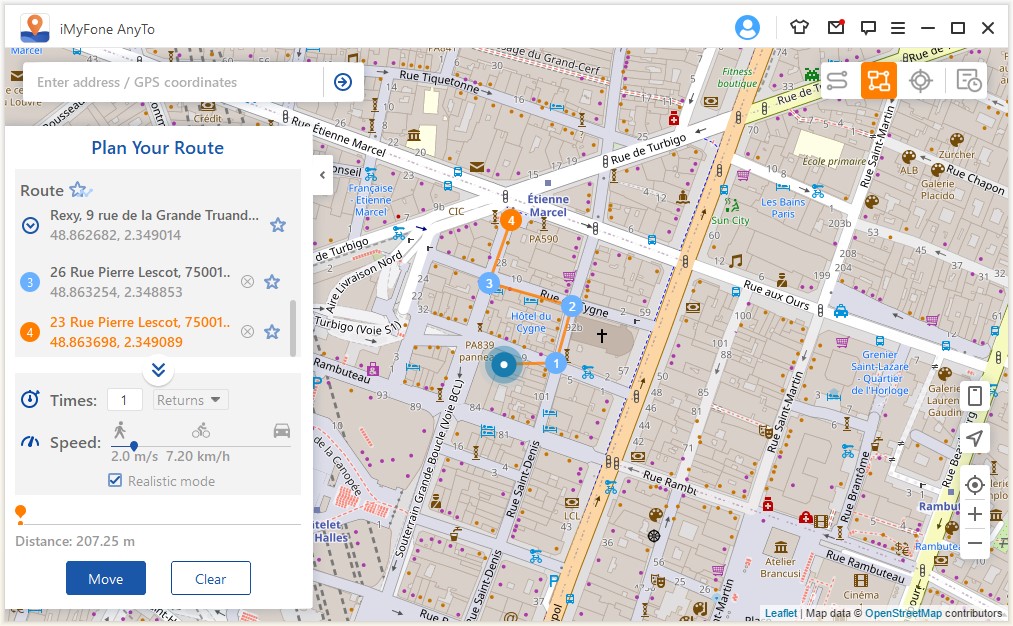 Are there any problems with the software?
To make this a fair review of iMyFone AnyTo, we have to talk about the negatives too. We only found two areas worth moaning about.
Firstly the software is PC or Mac-based, rather than an app loaded onto your device. Your phone or tablet must remain tethered to your computer. This means that to use the software whilst actually on the move, say for example wanting to travel to another town in real life but masking that journey, you would need to have the software on a laptop, otherwise you would be tied to your PC. For us, that wasn't a problem.
Secondly, whilst installation on iOS is a breeze, there are a few extra permission steps that Android users will need to do to make their phones work with the software.
What could AnyTo be used for?
Spoofing locations: The most obvious initial use for AnyTo is to change your apparent location to allow location tagging in applications such as Instagram, Facebook, and so on.
Share a brilliant sunset over the Grand Canyon from Nevada, or a photograph of a polar bear on a trip to Greenland without stepping foot out of your house.

Privacy concerns: If you are worried about being tracked, having a location history that is falsified would allow that concern to simply fade away.
Safety Issued: A very valid concern is online safety when accessing location-based dating apps. Registering your location will announce to everyone in your vicinity that you are on the scene, and you might not want this. AnyTo can let you begin looking on dating apps, but maybe one town over where no one is going to recognize your face, keeping you safe from scrutiny and also from any confrontation caused by your dating activity.
Location-based services: Like when using a VPN, if you tell your phone, you are suddenly in a different country, you may be able to access location-specific data, such as US-based Netflix film lists versus the UK-based Netflix film options.
Access region-locked content: By being able to change your device to appear in different countries, like with a VPN, you can access content, such as films, not normally available in your region.
How Well does iMyFone AnyTo perform?
To do our iMyFone Anyto review, we used two Android phones, one from Google and one from Samsung, and a Windows PC.
Your phones and tablets will be tethered to the PC for the software to run correctly and do its job on your phone's locations. Once set up, the software will open with a map, with your current location centered. From there, you can easily hop around the world, or around your area, whatever you need.  
We found the software slick, and it didn't slow down the PC at all when we went on to do other tasks and left AnyTo working in the background.
We found that the software was stable and operated without crashing, and although occasionally an app on our phones would fail to launch properly, usually closing and reopening it would rectify the problem, with the location showing in our chosen destination.
How does AnyTo work?
Step 1: Download
Use the download buttons at the top of the iMyFone AnyTo  page.
Step 2. Connecting
Connect your phone to your PC or Mac and follow the instructions here.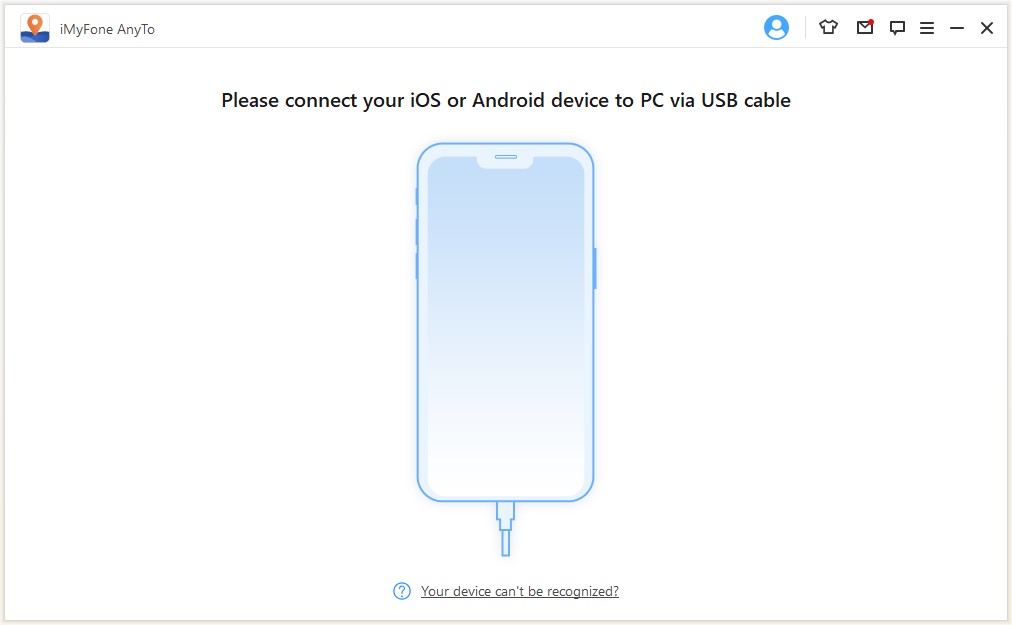 Step 3. Select mode
AnyTo has two modes, one for gaming, one aimed at static sites like social media.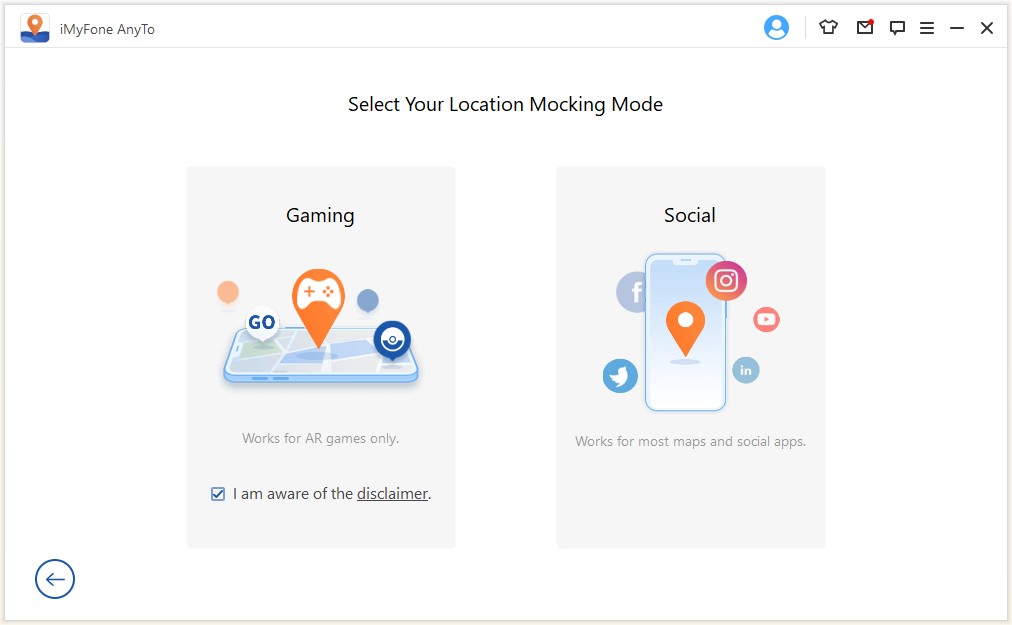 Step 3.1 Gaming mode
To use this mode you must tick the agreement box to confirm you understand the risks of using the software. Check the FAQ below where we address that issue.
Step 3.2 Social mode
This will be the mode for checking out websites and using social apps from seemingly different locations.
Step 4 Change location.
Using the map, pick the area you want to be teleported to and click the button. Voila!
Hot FAQs about iMyfone AnyTo
Is iMyFone AnyTo trustworthy?
Based on reviews both on the site and on Trustpilot, iMyFone AnyTo appears legitimate. We certainly had no difficulties with the software, no unusual permissions were required and we have no complaints.
Is iMyFone AnyTo safe for Pokemon go?
Yes and no. You can use this software all day every day with Pokémon Go with no ill effects, as long as you use it sensibly. If you start moving around the globe at impossible speeds, you are going to be noticed and banned. So if you have the urge to go collect a rare French Pokémon, make sure you either don't use the Pokémon Go app for a few days to allow plausible time to travel or better yet, have your account travel via AnyTo down to your location. Turn it off for a few hours for flights and reappear on the land of your choice the right number of hours later and you'll be invisible and safe from the game makers.
Does iMyFone AnyTo cost money?
Yes. AnyTo comes with several options. You can pay monthly, quarterly, or yearly with a "Cancel any time" policy. They also offer a lifetime membership for a one-off fee of $9.95, currently.