iMyFone AnyTo is one of the most popular GPS location changer software on the market. The software is well known for its rich location conversion capabilities. Many users have a question "Is iMyFone AnyTo free?"
If it's not free, then:
What is the price of iMyFone AnyTo? What is the difference between the free version and the paid version? Is it worth buying? How to buy it? Should I get a cracked version of it for free?
By the end of this article, you will have answers to all these questions. So, without further ado, let's start with a key question...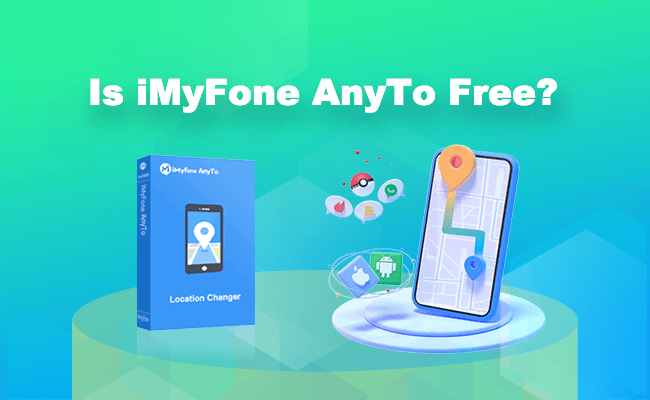 Part 1: What Is iMyFone AnyTo?
iMyFone AnyTo Location Changer is a great tool that allows users to change their phone's GPS coordinates to anywhere in the world without jailbreak or rooting.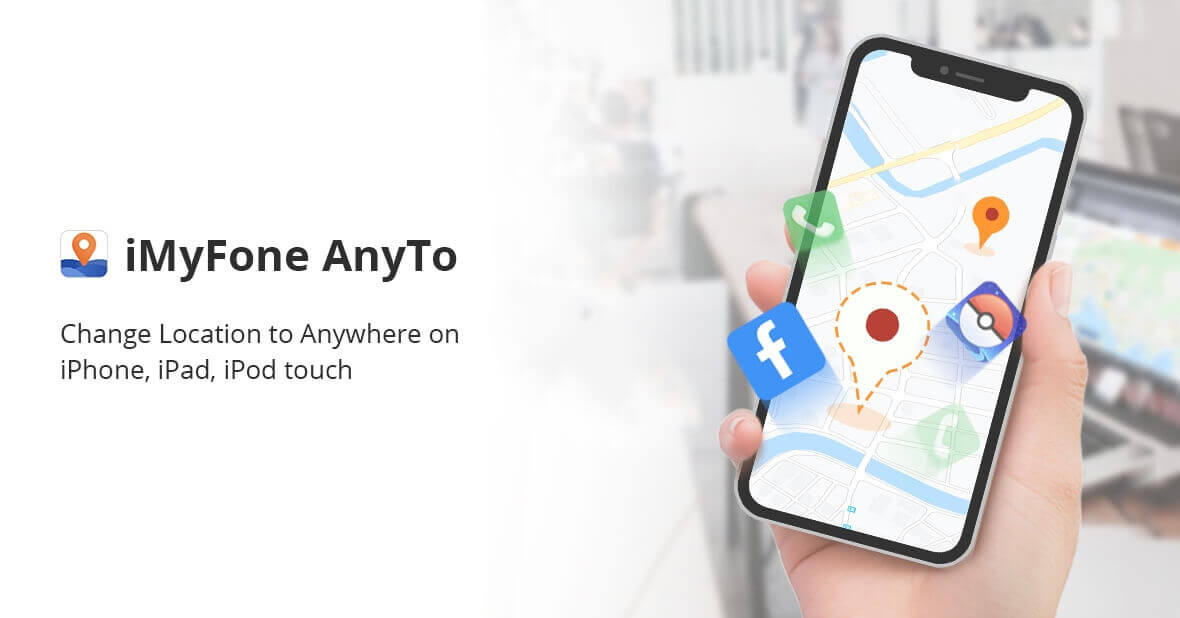 iMyFone AnyTo Location Changer helps you fake your location on the map in seconds to avoid being tracked. It enables you to protect your privacy and access many services on location-based apps. It can prove beneficial when you try to access geo-specific services. Or better yet, this location faker will help you when you want to sneak off campus and make your friends think you're on a Hawaiian beach without your parents noticing. Also, it is helpful to play any AR game without leaving home.
It works on all iOS devices in the App Store. Also, you can download it for your Android device using Windows.
Part 2: Is iMyFone AnyTo Free?
In a modern society where information is becoming more and more transparent and GPS is popular everywhere, it is not easy for us to protect our privacy or to change our GPS location to gain convenience in life, entertainment, or work. How to solve these problems for everyone through technical means becomes particularly important. iMyFone AnyTo, as an excellent GPS Location Faker, perfectly solves these problems in every aspect.
For the application software iMyFone AnyTo, what everyone is most interested in is whether we can use the tool software iMyFone AnyTo for free, what is so special about this software, and is it worth our lunch money?
1. iMyFone AnyTo Pricing
No, it's not free software. So how much does iMyFone AnyTo cost?
The Windows and Mac versions of iMyFone AnyTo are priced the same. It costs $14.99 for a monthly plan, $59.99 for an annual plan, and $89.99 for a lifetime plan.
As far as I know, iMyFone AnyTo has limited-time brand deals right now, here are the coupons for their products, what you see is what you get.
Special Offer: Get Official Anyto with A Discount
10% off Coupon Code: YTR5E7
Learn How to Use Coupon to Buy iMyFone Anyto:
Step 1: Don't forget to copy the coupon code above. Go to iMyFone AnyTo Purchase Page.
Step 2: Choose the plan and click the blue "Buy Now" button.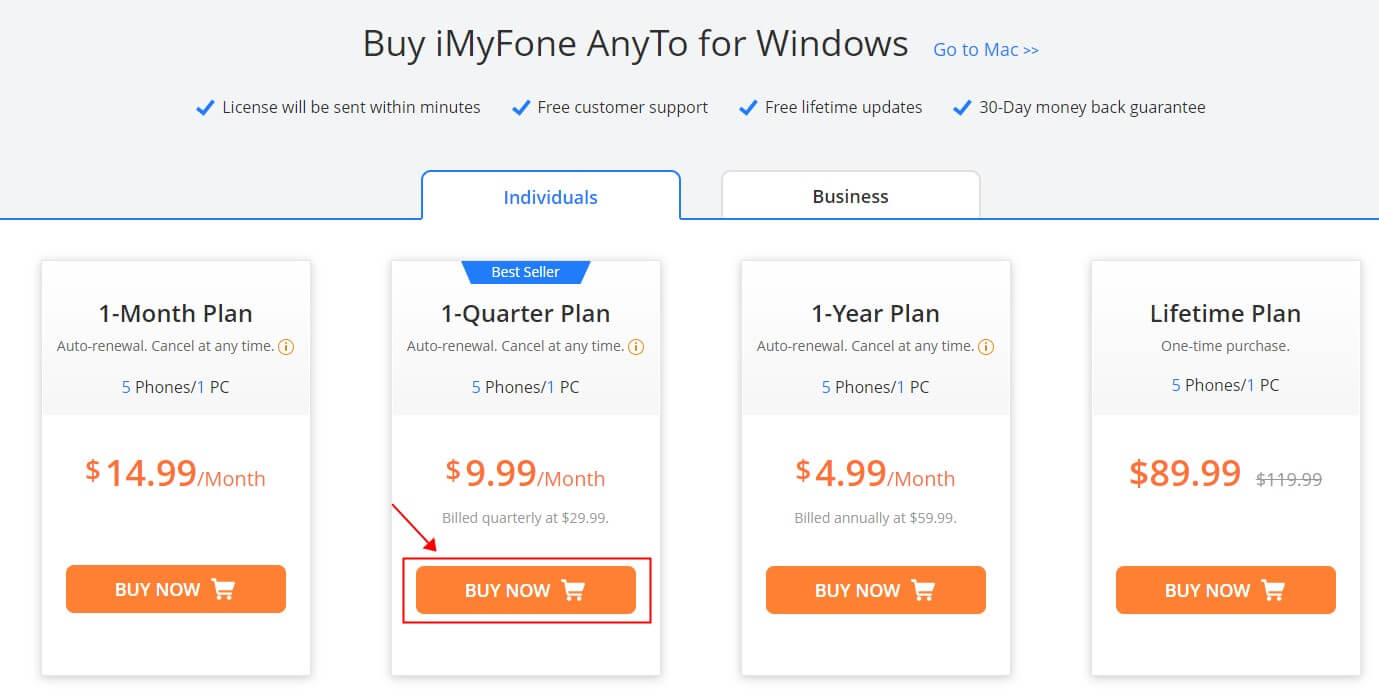 Note
The coupon doesn't support PayPal.
Step 3: You will see the product and its details. Check the box "I have a coupon" on the left side.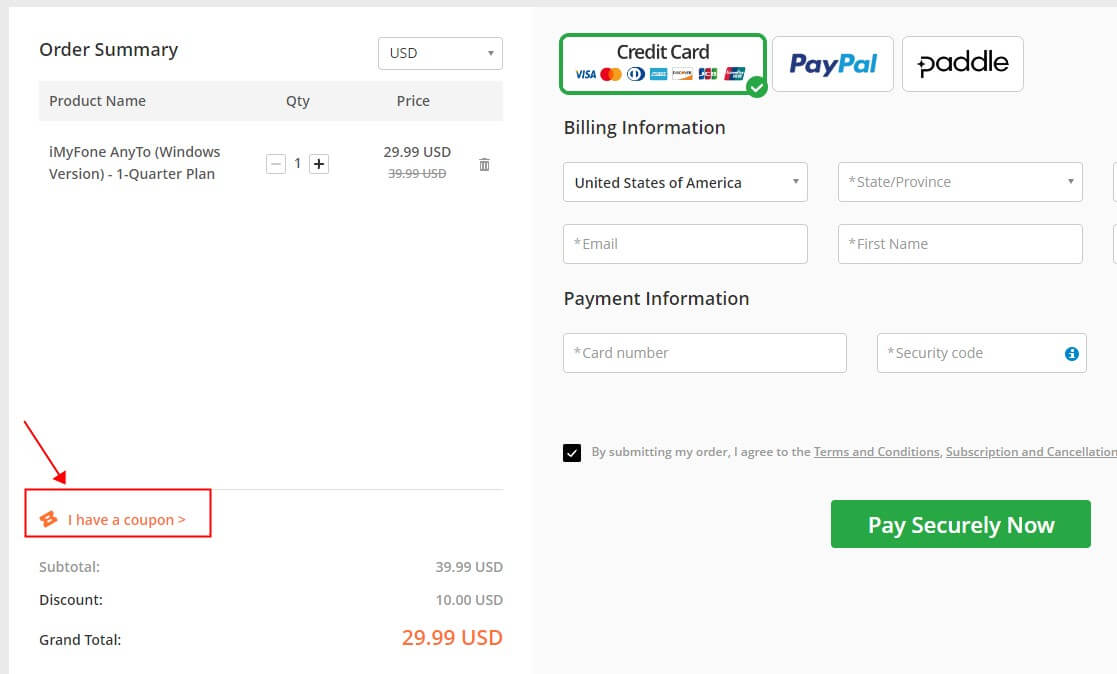 Step 4: Enter the coupon code: "YTR5E7, click the button "Apply". Now you can get 10% off to get iMyFone Anyto.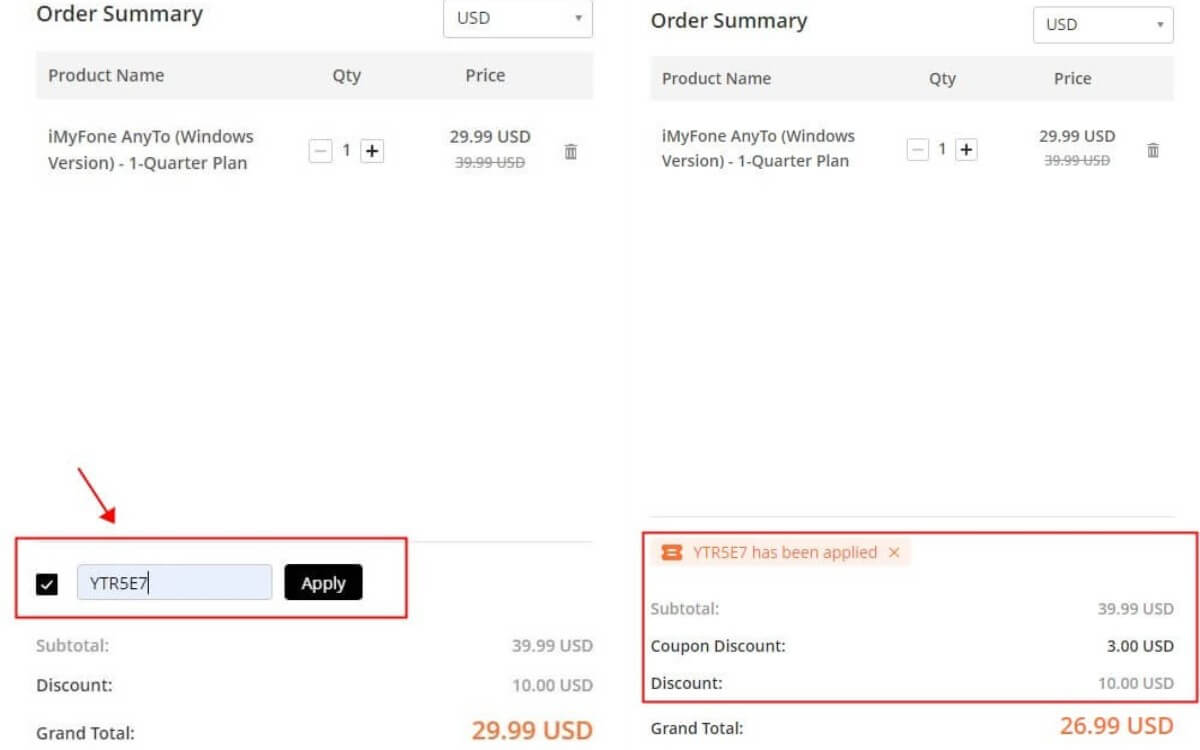 It is worth mentioning that iMyFone AnyTo, a very simple and easy-to-use tool software, is a paid software, but it can be downloaded for free, and it has a free trial version. This trial version is equipped with its core functionality. It allows you to test some of the most important functions in the software.
2. Is It Worth Buying?
Above we have shown the charging standard of iMyFone AnyTo, which is one of the most popular GPS Location Fakers on the market. In addition to its very comprehensive mode experience and functional options, what else can attract us? Let's think about whether it's worth buying by analyzing its features and advantages.
1

iMyFone AnyTo Great Features
iMyFone AnyTo Location Changer has many advanced features and functions to meet the different needs of iOS or Android devices for location spoofing. Let's check.
Key features of iMyFone AnyTo:
Change the location of your GPS to anywhere in the world.
Plan a route and move on it at a customizable speed. Search for a specific destination, which is friendly for AR game lovers(Like Pokemon Go).
It works very well with location-based apps like Tinder, Snapchat, popular social media platforms, etc.
Be compatible with both Android as well as iOS phones.
No random ads popping on your screen while using this program.
2

iMyFone AnyTo Functions
Custom Speed - You can set your movement speed with iMyFone AnyTo. You have to drag the slider on the app and select the desired speed. Then you can choose whatever you want your virtual movement to be walking, cycling or driving. This feature is useful for AR games like Pokémon Go.
Pause at Any Time - It makes position changes look more natural as points on the route can be stopped or started, which eliminates the potential threat of trackers.
Set Coordinates - You can choose your location more precisely by entering exact coordinates on the iMyFone AnyTo location converter.
History - iMyFone AnyTo saves previously fixed locations or used coordinates by the user, so it can be easily accessed at any time.
3

iMyFone AnyTo Modes
iMyFone AnyTo offers its users three modes, namely teleportation, two-point mode and multi-point mode.
Transfer Mode - With iMyFone AnyTo, you can quickly change the GPS location on your iPhone or Android device with one click.
Dual Point Mode - This mode allows the user to move from one point to another, or from point A to point B, similar to navigation on GPS apps like Google Maps.
Multipoint Mode - This is a more advanced feature that allows the user to select and fix stopover points while moving from point A to point B. Additionally, this feature enables users to add more points for navigation.
4

Pros & Cons of iMyFone AnyTo
Pros
Change the GPS location with one click.
Preserve privacy while all apps still work flawlessly.
Choose to speed up or slow down your walk on yourself.
Plan imaginary journeys with multipoint mode on the route planner.
Compare with other software in the market, it is more cost-effective.
Cons
Require additional permission steps for a successful installation for Android users.
Based on PC or Mac, so your phone or tablet must remain connected to the computer.
Part 3: How to Get a iMyFone AnyTo Free Trial?
If you are interested in iMyFone AnyTo location-changing software, you can test it with the free version. It provides five uses in teleport mode and one use in two-point mode.
It also offers customers a range of subscription plans to unlock extra features like history and unlimited two-point modes & multi-point modes.
iMyFone AnyTo provides free download, after successful download, open the app to start the free trial.

Note
Enter the iMyFone AnyTo official website.
Select the system that suits you, and then click Free Download.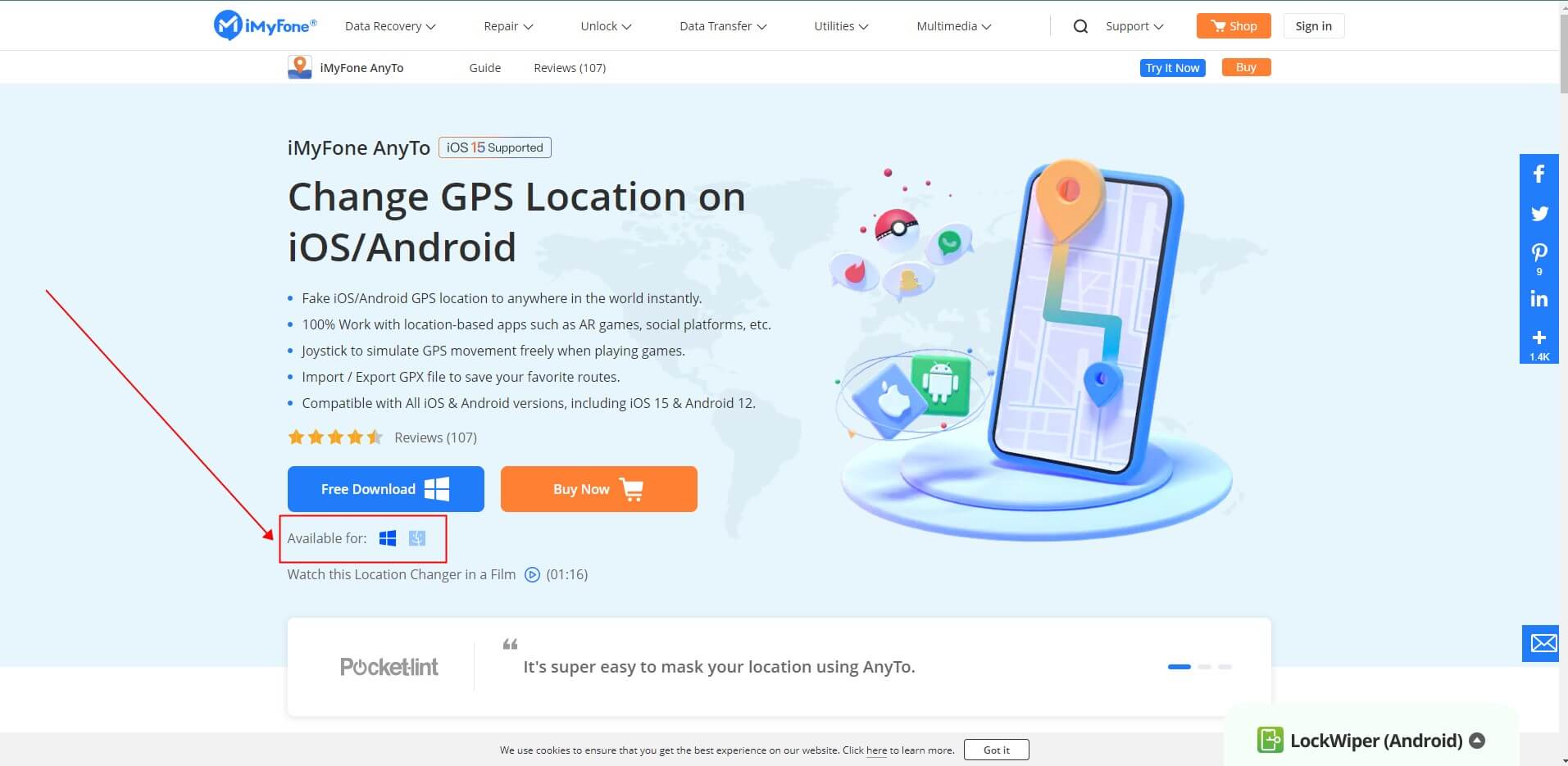 Depending on your operating system, you can choose:
Tips
Quick navigation:
1:11 Teleport Location with Teleport Mode

2:33 Simulate GPS Movement with Two-spot Mode & Multi-spot Mode

1

To get started, download and install the location changer on your computer. Launch it and click "Get Started" on the main page.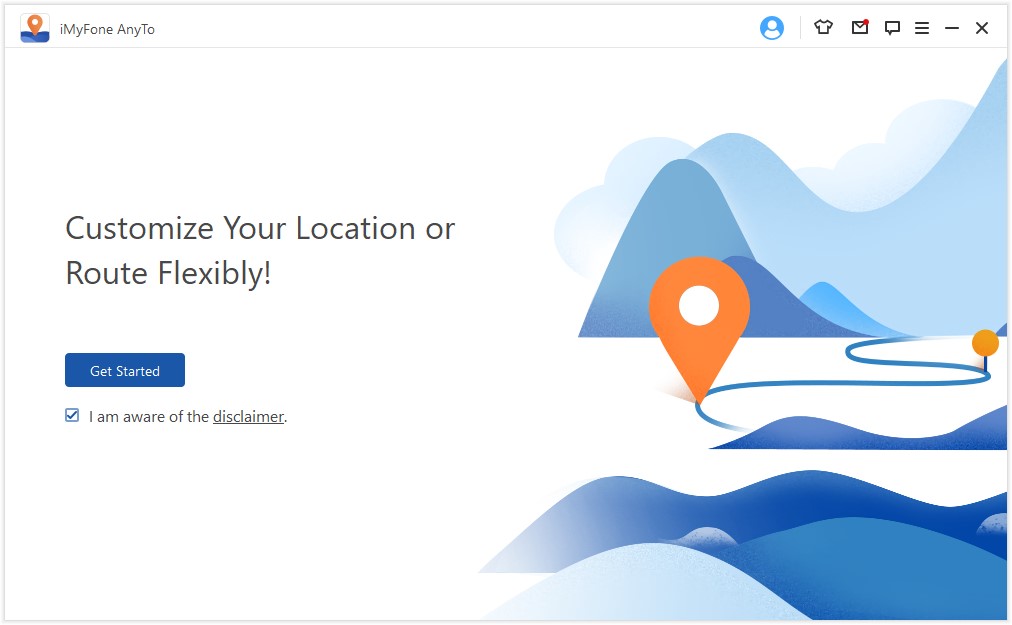 2

Then connect your iOS or Android device to the computer via USB cable. Once the device is recognized, the map will start to load. Your can find your location on the map once it loads successfully. Now you are ready to use the features of iMyFone AnyTo.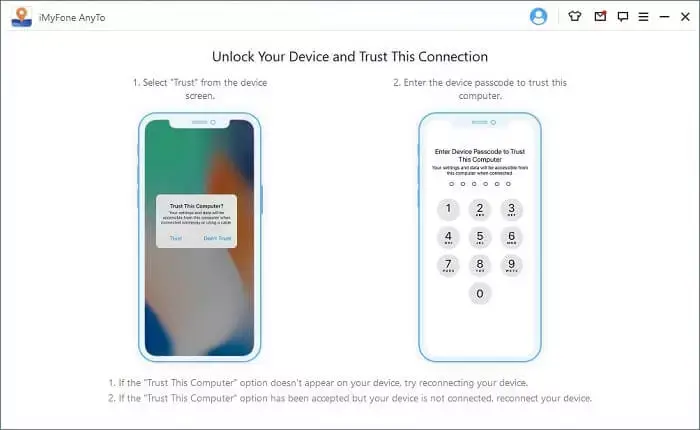 3

Change GPS Location with Different Mode
Teleport Mode
Select Teleport Mode (the 3rd icon) on the top-right corner.
Using your mouse, you can zoom in and out of the map to select your desired destination. Alternatively, you can enter the address or GPS coordinates directly.
After selecting your destination, a sidebar containing all its details like name, address, coordinates, etc., pops up.
Click Move and your location will be set to that location immediately. All location-based apps on your mobile device will also be switched to Vancouver.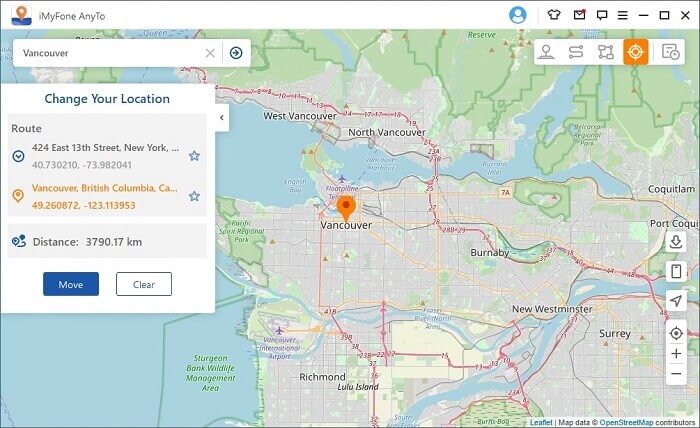 Two-spot Mode
Select Two-spot Mode (the 1st icon) at the top-right corner to customize your route.
Pick a point on the map as your destination or input the address in the search box. The names and coordinates of both your location and destination will be displayed.
Now, you can set up the number of times to move between both locations and use the speed bar to customize speed.
When all is set, click Move to start navigation. You will see the changes in distance and time shown. When the movement is done, a prompt showing Completed pops up.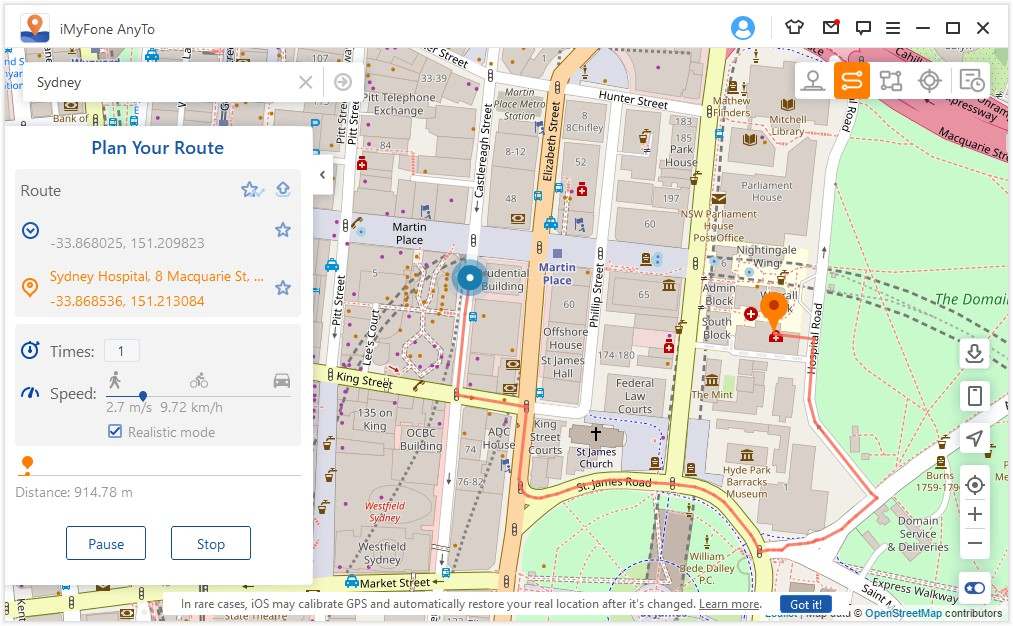 Multi-spot Mode
Select Muti-Spot Mode (the 2nd icon) at the top-right corner to plan your route with multiple spots.
Carefully select the points you want to pass on the map or enter each spot's address/GPS coordinates.
Then enter your desired number of round trips and set the speed on the speed bar.
Click Move to begin the journey. iMyFone AnyTo will stimulate movement at the set speed.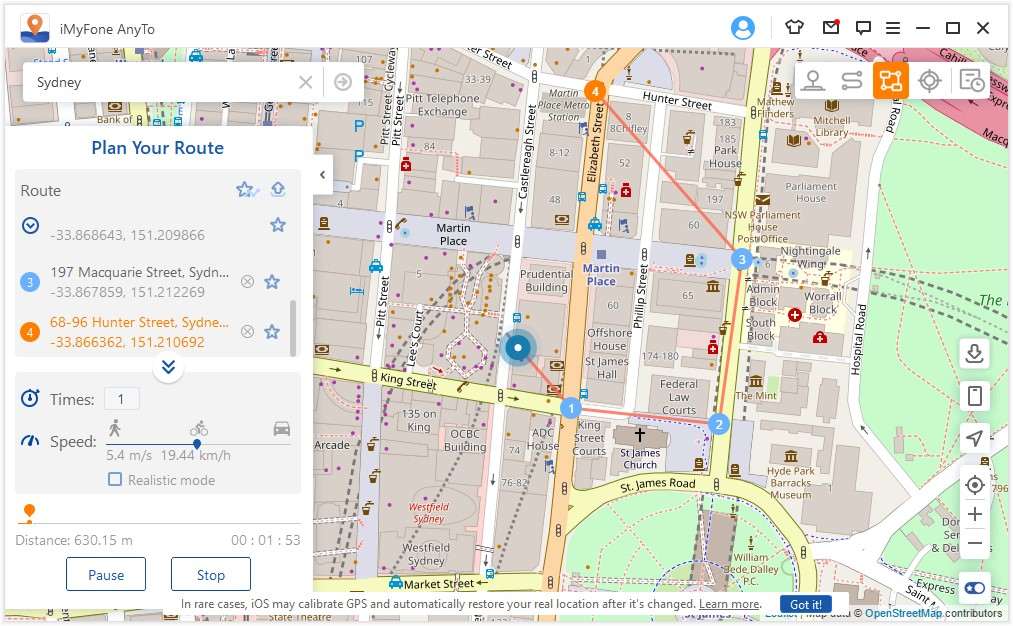 Part 4: Is iMyfone AnyTo Free FAQ
1Is iMyFone AnyTo Trustworthy?
Based on multiple reviews, iMyFone AnyTo is legitimate. There are no difficulties using the software, and no unusual permissions are required for it to function.
---
2Is It Safe to Use iMyFone AnyTo to Change Location?
iMyFone AnyTo location changer is one of the most reliable spoofing tools for iOS and Android devices. It is rated highly for security, and you don't have to worry about losing any data.
---
3Can I use it to change my location of any app on my iOS/Android device?
Location on any location-based App can be changed on your device, such as Pokemon Go, WhatsApp, Facebook, Google Maps, Snapchat, Tinder, etc.
---
4Is it jailbreak needed?
No, faking location on iPhone is very tricky. While many tools in the market require jailbreaking, like the GPS spoofer apps downloaded from Cydia. But with iMyFone AnyTo, you can change iPhone location WITHOUT jailbreak.
---
Conclusion
Today I have analyzed all the features and information about the iMyFone AnyTo software for you. It's a great piece of software with all the power, efficiency, ease of operation, but it's also proof that all great things come at a higher price. Most people will ask, is iMyFone AnyTo free?
Reviews from many users who have purchased the software indicate that the software installation and feature navigation is pleasant and straightforward. With this valuable tool, you can access geo-restricted websites and get content from anywhere you choose. Of course he has its flaws. I have also recommended some other good similar software for you above, you can refer to it and choose the most suitable software for you.
Finally, we highly recommend the tool iMyFone AnyTo. It's the best option for spoofing location, changing GPS coordinates, and bypassing all geo-restricted content,then the above will definitely help you.