Many map applications for Pokemon GO have emerged for those who want to play Pokemon GO efficiently and comfortably.
The Maps app in particular, which lists the location and information of the Pokemon you're looking for, is popular and downloaded a lot.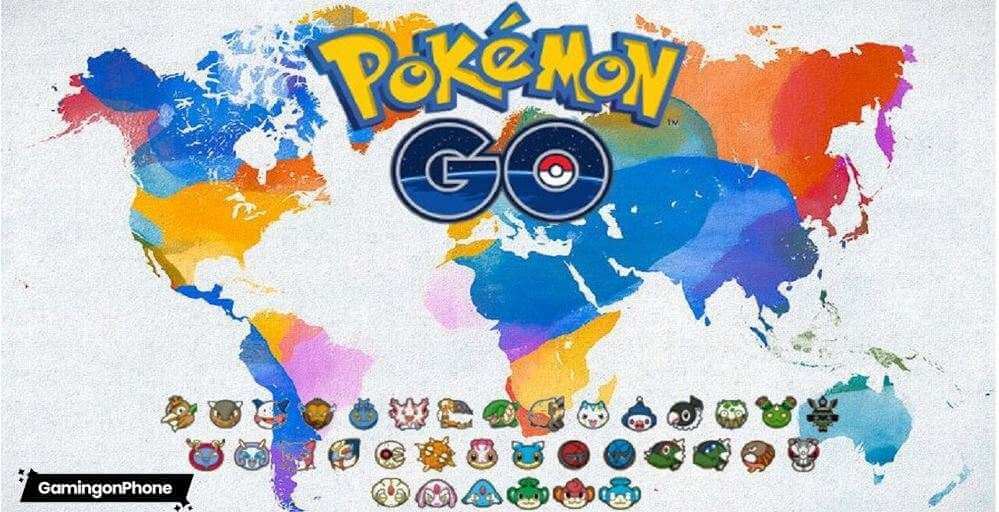 This time, we will introduce 6 carefully selected recommended Pokemon map apps. We'll also cover some lesser-known recommended apps that you can use together to make your game more comfortable, so give it a try.
Part 1: Displaying Pokemon Spawn Locations Online
There are many map apps for Pokemon GO, but you'll need to use them for your own purposes. This time, we will introduce a map application that can display the location of Pokemon in real time.
1

GO FRIEND (Online Version)
GO FRIEND has more than 100,000 users and new features are introduced regularly. It has all the necessary features such as an invite raid board that allows you to participate in raids around the world in real time, notification features, chat features, and more.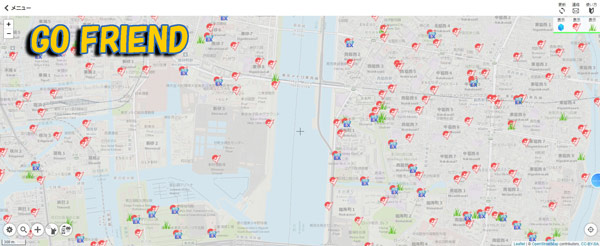 Pros
All the features you want.
Intuitive and easy to use.
Create your own voice filter in the software or adjust the default voice filter.
Web and App.
The notification function has detailed settings, allowing you to quickly get the information you want.
Cons
Large capacity, difficult to move.
2

Minpoke (Web Version)
Minpoke has a web version and an app version. It is arguably the most popular Pokémon map right now. Due to the large number of so-called registered users, the amount of information is also relatively large. Show stops on the map for Stadiums, Pokéstops, Pokemon Lairs, EX Stadiums, NO RAID Stadiums, and more.

Pros
No more annoying ads than the app version.
Web and App.
A lot of information.
Cons
There are fewer types of information that can be set.
Part 2: Recommended Maps Apps for Displaying Pokemon Information
Raids are held all over the country, but since you can get rare Pokemon and valuables, you want to participate effectively and actively.
Here are some apps that support such attacks:
1

Genie Sprite [iPhone/Android]
Poke Genie is a personal value calculation app that measures the potential strength of Pokemon. However, it is also used as a raid search app due to its great features. The initial setup is a bit difficult, but once you get used to it, you can do a lot of things like manage Pokemon and calculate individual values.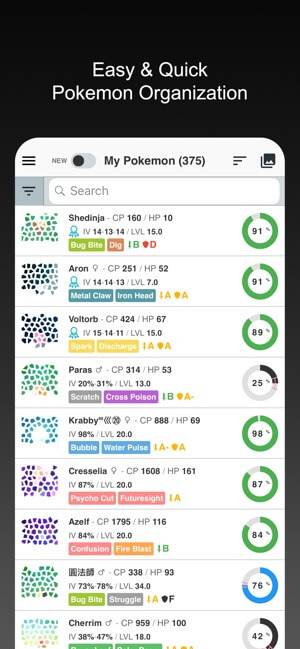 Pros
Excellent personal value calculation.
The raid auto-organization feature is handy.
Cons
The setup is a bit complicated at first.
2

Minpoke [iPhone/Android]
"Minpoke" is a map app that lets you share information about gyms, pokestops, and raids. Since each trainer's information can be shared on the map, you can view information on nearby gyms and raids in real time.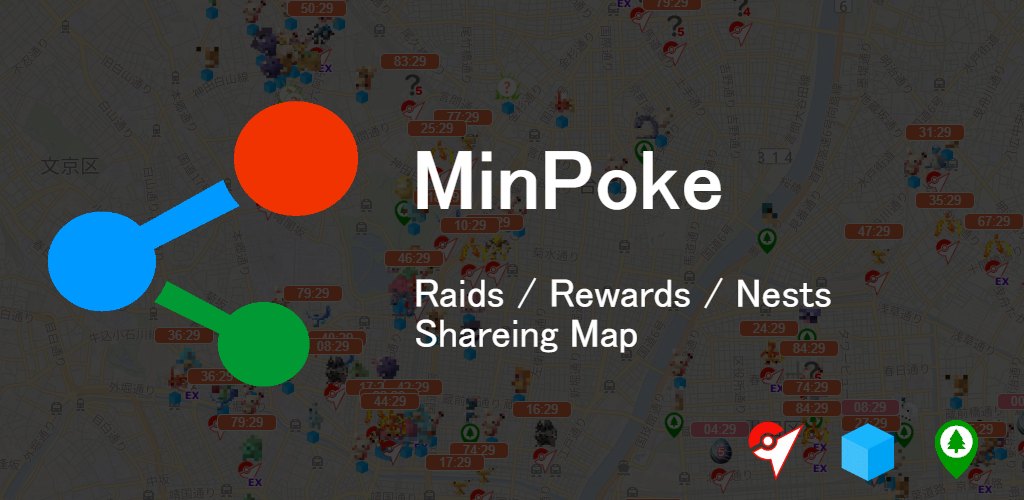 Pros
Easy to understand visually.
More information is provided due to the large number of users.
Cons
Difficult to use outside of town as it depends on the number of people.
3

Pokemap GO for Pokemon GO [iPhone only]
Pokemap GO for Pokemon GO has a lot of local Pokemon info. This is a good option if you want to find nearby Pokemon. The screen is simple and easy to see.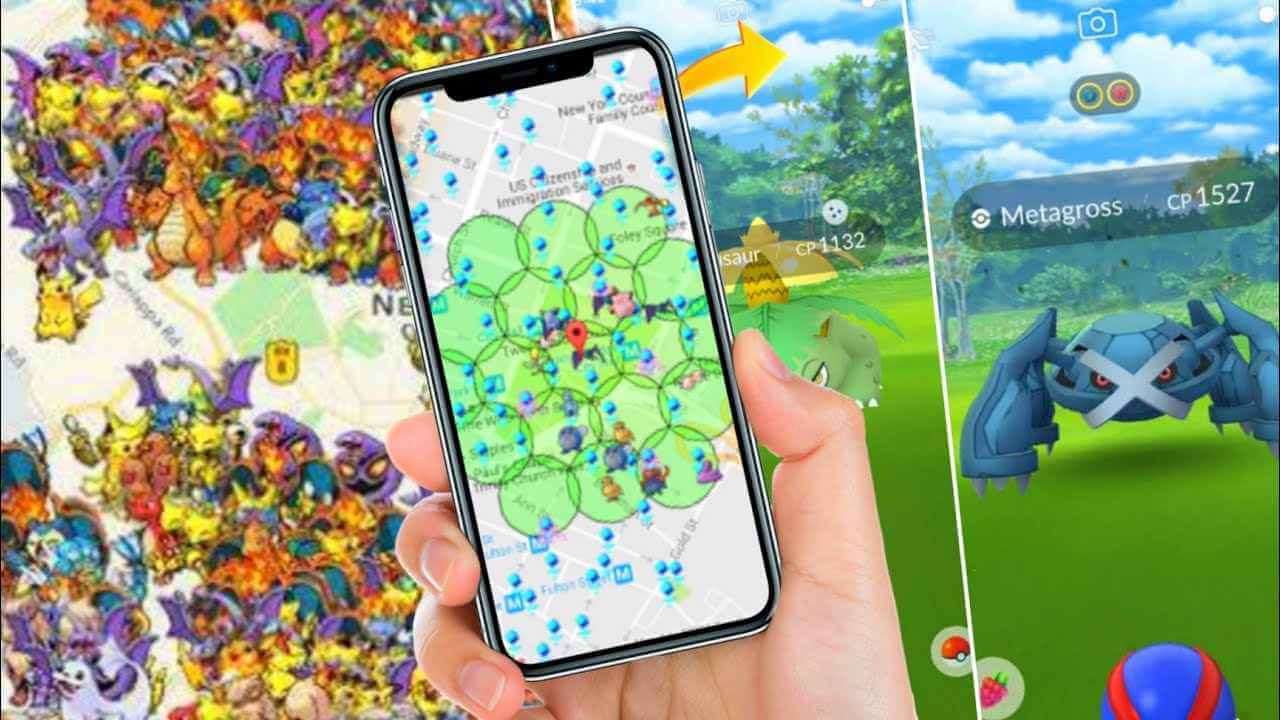 Pros
Lots of local Pokemon info.
Since the app is small, it can be used even if the smartphone storage space is small.
Cons
Occasionally, even pressing the magnifying glass button, the Pokemon may not appear immediately.
Not compatible with Android.
4

Pocket Tracker [iPhone only]
Poketracker is an app that finds nearby Pokemon and guides you to them. Recommended for those who want to shorten their time as it guides them smoothly.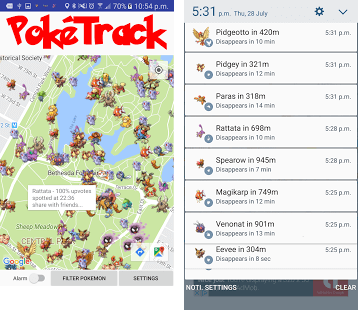 Pros
It will guide you the shortest distance to the target Pokemon.
Cons
Already paid.
It is in English.
Not compatible with Android.
Part 3: Summary of Popular Pokemon Go Location Information
We've compiled information on the locations of popular Pokemon dens for your reference.
Pier 39, USA Coordinates: 37.808600, -122.409800
Millennium Park Coordinates: 41.882702, -87.619392
Santa Monica Pier Coordinates: 34.010090, -118.496948
Disneyland in Anaheim 33.812511, -117.918976
Big Ben Coordinates: 51.510357, -0.116773
Circular Quay Coordinates: -33.865143, 151.209900
The Colosseum Coordinates: 41.890251, 12.492373
Shibuya Coordinates: 35.685001, 139.710007
Lumpini Park Coordinates: 13.730556, 100.541664
Negara Zoo Coordinates: 3.207111, 101.756729
Part 4: Tips for Reaching Pokemon Lairs Even When You're Home
I think a lot of people say that even though they know rare pokemon and raid information, they can't actually go due to time and distance issues. Here are some of the best tips for those folks. This is a method that combines the use of a location spoofing tool - iMyFone AnyTo.
Even people who live in the countryside can participate in Pokémon dens and raids in Tokyo, so by using the above apps together, you can play in comfort without worrying about travel distance and transportation costs.
Change GPS Location on iOS/Android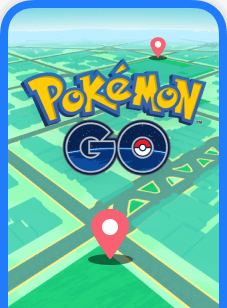 Watch Video Tutorial to Change GPS Location to Anywhere for Pokémon Go
(Note: If you have installed iMyFone AnyTo on the computer, drag the video bar to 0:56 to skip the downloading and installation part.)
Step 1: Connect your phone to the Computer/Mac
Firstly, free download and install iMyFone AnyTo to your computer/Mac. Open it and click the Get Started button. Then connect your phone where the Pokémon Go installed to the computer with USB cable.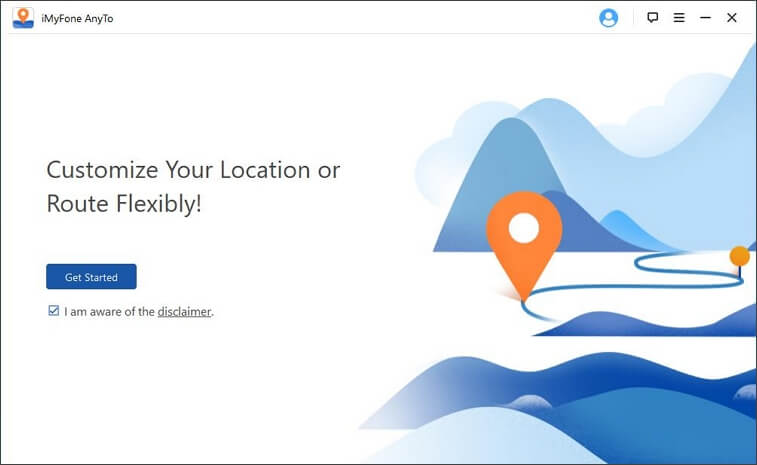 Step 2: Select a Location
iMyFone AnyTo will guide you to a map-like interface. Click on the Teleport Mode on the top-right corner (the 3rd icon).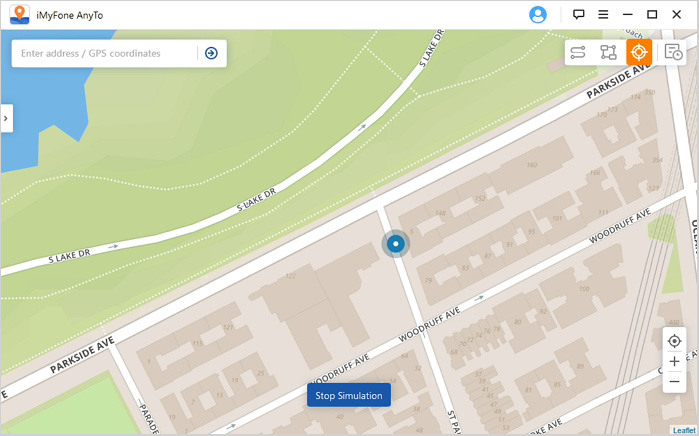 Now you can drag or zoom the map to select a location for your game. Or you can type the location or coordinates on the search bar. Once you click a location, it will pop up a sidebar, showing the information of the selected location.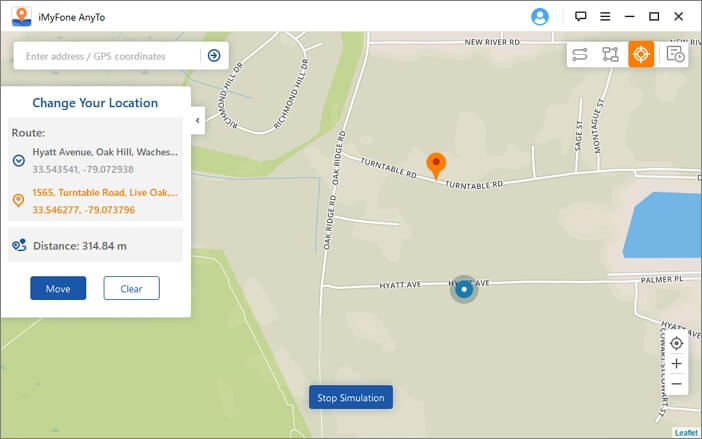 Step 3: Pokémon Go Joystick is Complished on your iOS or Android
After selecting a location, click Move. Here you go! Your location is changed with 1 click! Now you can check the location on your iPhone. Your location in the game is changed as well! In this way, you can get to anywhere to easily fake GPS joystick location.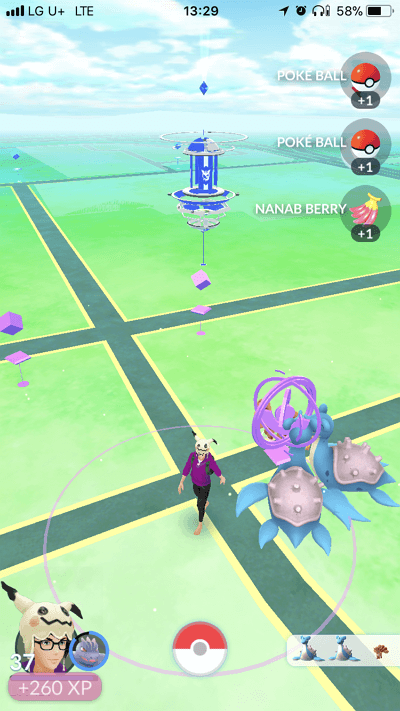 Conclusion
So far, we have introduced the recommended Pokemon GO map Apps. After all, there are many applications for obtaining location information, so they tend to focus only on information near home. Pokemon lairs and events are often held in Tokyo, and many people may feel frustrated when they can't attend.
For such people, we recommend the location information disguising app iMyFone AnyTo. You can play comfortably with the position changer as long as you know where your Pokémon will appear, so give it a try.