Tinder is a location-based online dating app, and more and more people are experiencing the same problem with Tinder. What if Tinder can't load locations? Can I change my location on Tinder?
Tinder is without a doubt a user-friendly dating app, where individuals swipe right to discover companions, dates, advantageous companions, and more. But at the same time, Tinder has a major flaw, especially for individuals who live in smaller urban areas, overtaking a nearby dating pool will get you into trouble again. The world is so big, you must want to know where your Mr./Mrs. The right will be waiting for you. It is also a romantic thing to match someone hundreds of miles away - after all, if you want to pursue a relationship, a long-distance relationship is much more precious.
In this article, we will give you the perfect solution on how to fix the Tinder location error problem. Also, we'll share how to change your Tinder location, so let's get started.
Part 1: How Tinder Location Works
---
Tinder is software primarily based on location services. It mostly relies on pulling location from your phone as it needs your location to recommend your profile to other users. Dating apps are useless without giving Tinder access to your location.

1. What's Tinder Location?
Tinder needs no introduction. The app forever changed online dating for anyone under 40 and spawned a host of competitors all vying for similar clients. All things considered, this is a nifty app for discovering your date.
Tinder knows your location by using your smartphone's GPS signal. Whenever you launch the app, your location will update to reflect your current location. If you don't open Tinder, the app won't be able to access your location.
You can't hide your location on Tinder. If you turn on GPS, it uses your phone's location to track your location. If you turn off GPS, it uses the cellular data it can accumulate. Tinder also uses your Wi-Fi to determine your location, so it's especially difficult to manipulate your GPS while using the app.
2. How Tinder Tracks Your Location?
Tinder works by sharing the profiles of individual users within a selected diameter radius of your current location with you. This revolutionary feature has been hailed as possibly the best way to meet new people. To find these singles that you can choose to match or not match, Tinder uses GPS.
Part 2: Why Is My Tinder Location Wrong?
---
A lot of location-related questions can arise on Tinder. Below are some questions:
Tinder can't access your location.
Wherever you go, Tinder's location doesn't change.
The users I see are far from my location.
Wrong Tinder location.
Tinder won't load location.
Tinder not loading location.
Your Tinder location can be wrong for several reasons, which can make it difficult to find dates in your area. Some examples of where Tinder might show the wrong location include:
Tinder has technical issues.
Tinder only updates your location every 10 minutes, which can lead to the wrong locations if you're in fast-moving transportation.
For some reason, your location services are turned off.
You are connected to a Wi-Fi network that routes to a location with a different IP address.
You haven't updated to a new version of Tinder.
Part 3: How to Fix Tinder Location Wrong?
---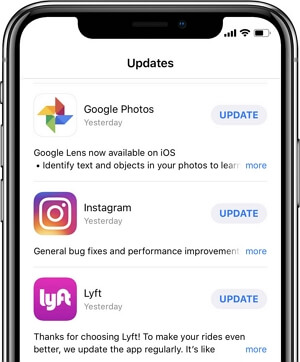 We searched the web for various solutions. There are some Tinder's official suggestion you may also like. Here are the most effective suggestions we could find to fix a bad Tinder location:
The easiest and most obvious solution is to restart your app and smartphone.
Tinder also recommends you troubleshoot the app by logging out and back into the app in case of technical issues.
You can also delete the Tinder app and reinstall it.
Part 4: How to Change Tinder Location?
---
Modifying the location can become especially necessary when contextual services on the product are not working and should be. Not only does it deliver your location to your desired address, it also simulates real action. The easiest way to change GPS location on iPhone is iMyFone AnyTo. This tool might also come in handy when you just need to change the area to find most Tinder suits.
1. With Tinder Passport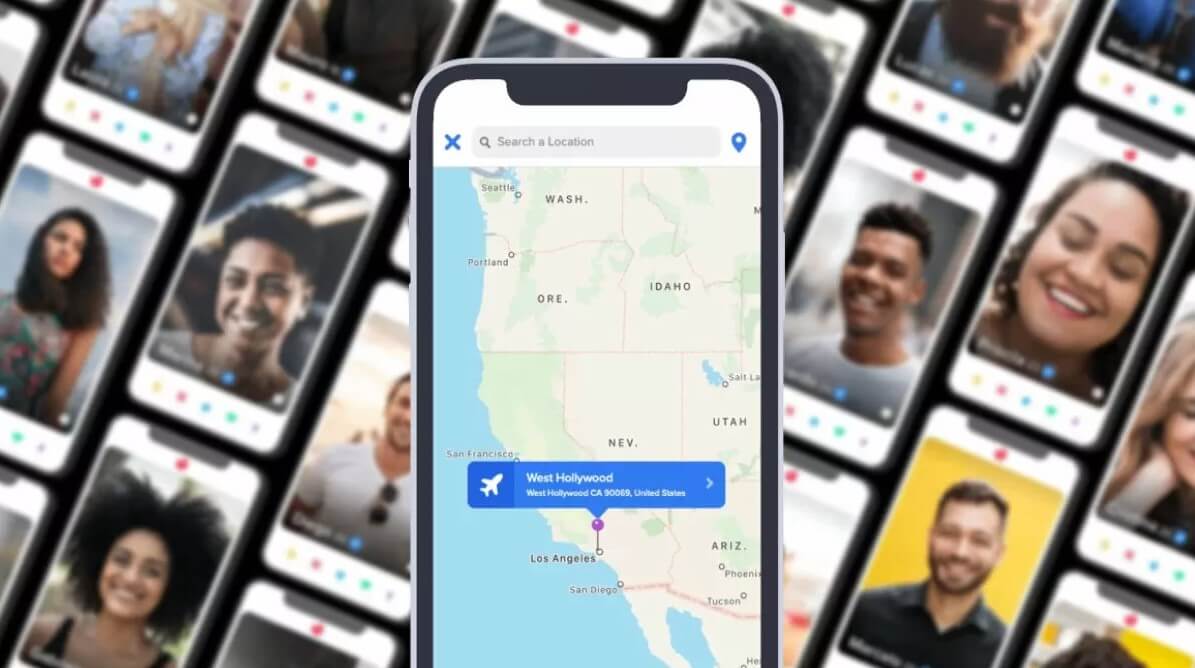 You can change your Tinder location by paying Tinder Passport. This Tinder location changer allows users to explore profiles in other cities by choosing different locations:
Go to Settings and tap Swipe for Android or Location for iOS.
Click Add New Location.
Enter your desired city in the search bar and select your desired location.
If you want to hide your distance, select Don't show my distance.
Tips
After completing these steps, your Tinder profile will only be visible to Tinder users in that area. In addition, the 5 locations you have used before will also be saved, and you can switch between them by selecting the city where you want to set the location.
While Tinder Passport is easy to use and helpful for some issues (like wrong Tinder location), there are some drawbacks:
Cons
It takes 24 hours to appear in searches in the new region.
Your real location will remain the same even if you search in different cities.
Even if you're no longer in your previous location, your profile will still be visible to matches you swipe right from for up to 24 hours.
2. With Professional Tinder Location Changer - iMyFone AnyTo
At the same time, there is also a way to modify the positioning for you anytime, anywhere with one click. Would you like to change your Tinder location? Then I tell you, the best and most convenient way is to use the location changer.
iMyFone AnyTo has a powerful function of changing GPS location, it can solve 99% of the problems you encounter with GPS-based software.
iMyFone AnyTo Great Features
iMyFone AnyTo Location Changer has many advanced features and functions to meet the different needs of iOS or Android devices for location spoofing. Let's check.
Key features of iMyFone AnyTo:
Change the location of your GPS to anywhere in the world.
Plan a route and move on it at a customizable speed.
It works very well with location-based apps like Tinder, Snapchat, popular social media platforms, etc.
Be compatible with both Android as well as iOS phones.
No random ads popping on your screen while using this program.
Step 1: To start using this Snapchat location changer, just go to the official website of iMyFone AnyTo. Download the package from there, then install it.
Step 2: After downloading the app, install it and launch it successfully.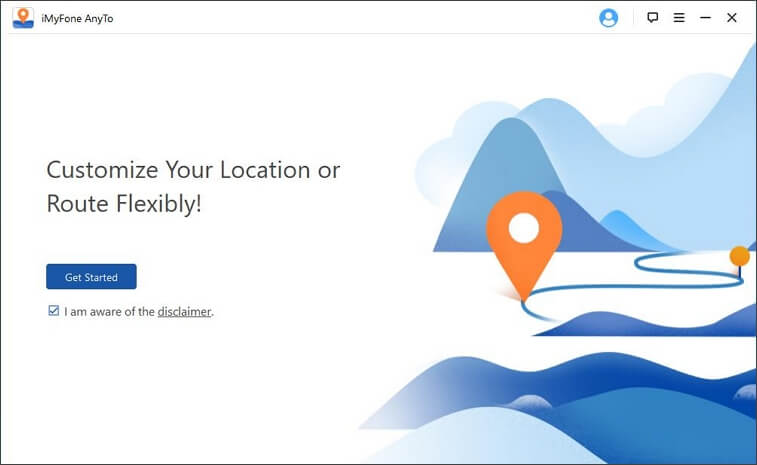 Step 3: Connect your device to the PC.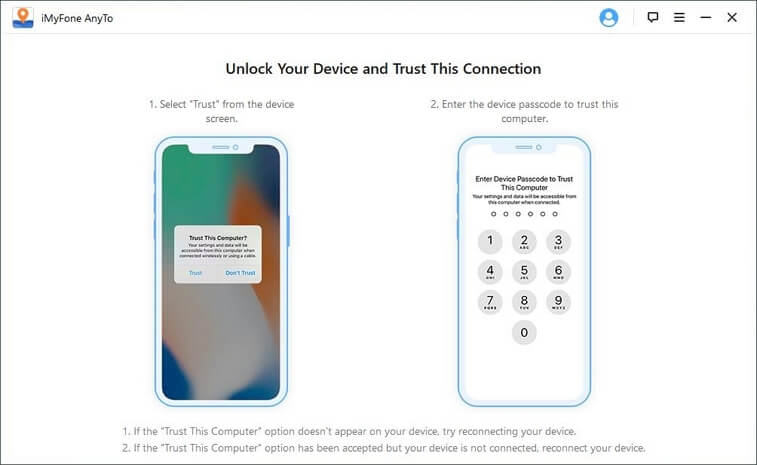 Step 4: Select Teleport Mode from the top right corner of the screen.
Step 5: Select the location, and enter the location you want to change the Snapchat location to fake.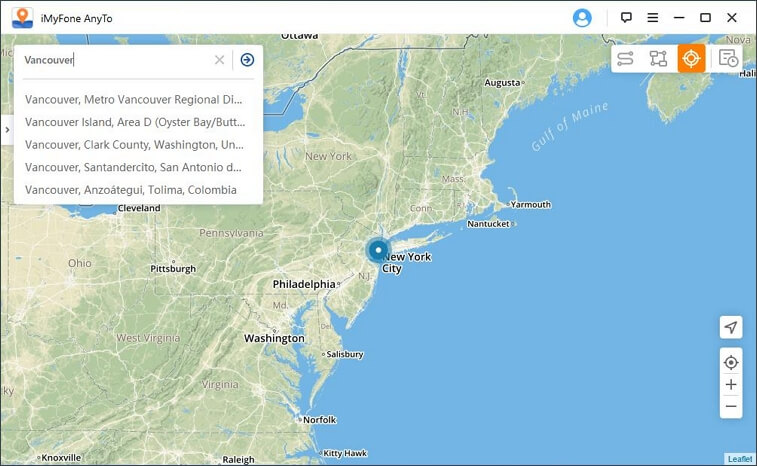 Step 6: After selecting the fake location, just click the Move button. All apps on your device that need to be located, including Snapchat, will now switch entirely to your fake location.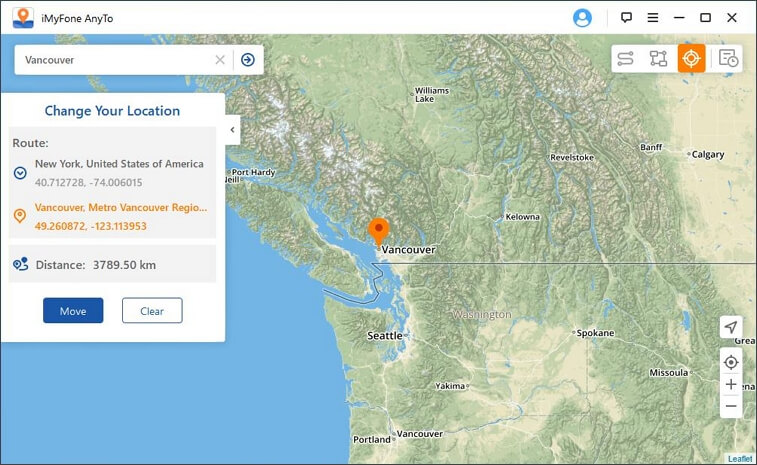 Part 5: FAQs about Wrong Location on Tinder
1 Which city uses Tinder the most?
New Delhi. As per data made available by online dating platform Tinder, Pune tops the list of six Indian cities that have the highest rate of swiping right on its app. The other cities in order of most right-swipes are: Delhi-NCR, Chandigarh, Mumbai, Ahmedabad and Bengaluru.
---
2Where are the most Tinder matches?
Sydney, Australia/ Rio de Janeiro, Brazil/ Stockholm, Sweden/ Moscow, Russia/ Berlin, Germany/ New York City, USA/ Paris, France/ London, England. It comes as a bit of a shock that the financial centre of Europe heads the top of the list.
---
3 Does Tinder show your exact location?
Tinder uses GPS in order to display your location to other users. In order to display users that are in your radius, Tinder will use your exact location when you're using the app.
---
Conclusion
I believe this article should solve the Tinder wrong location issue you are facing. We strongly recommend that you can try iMyFone AnyTo to change your location. If you are interested in this, then what are you waiting for, download it now!