Create Best AI Chat and Writing Experiences
From Chatbot App to Chatbot Online, ChatArt makes you experience best ai chatbot for free.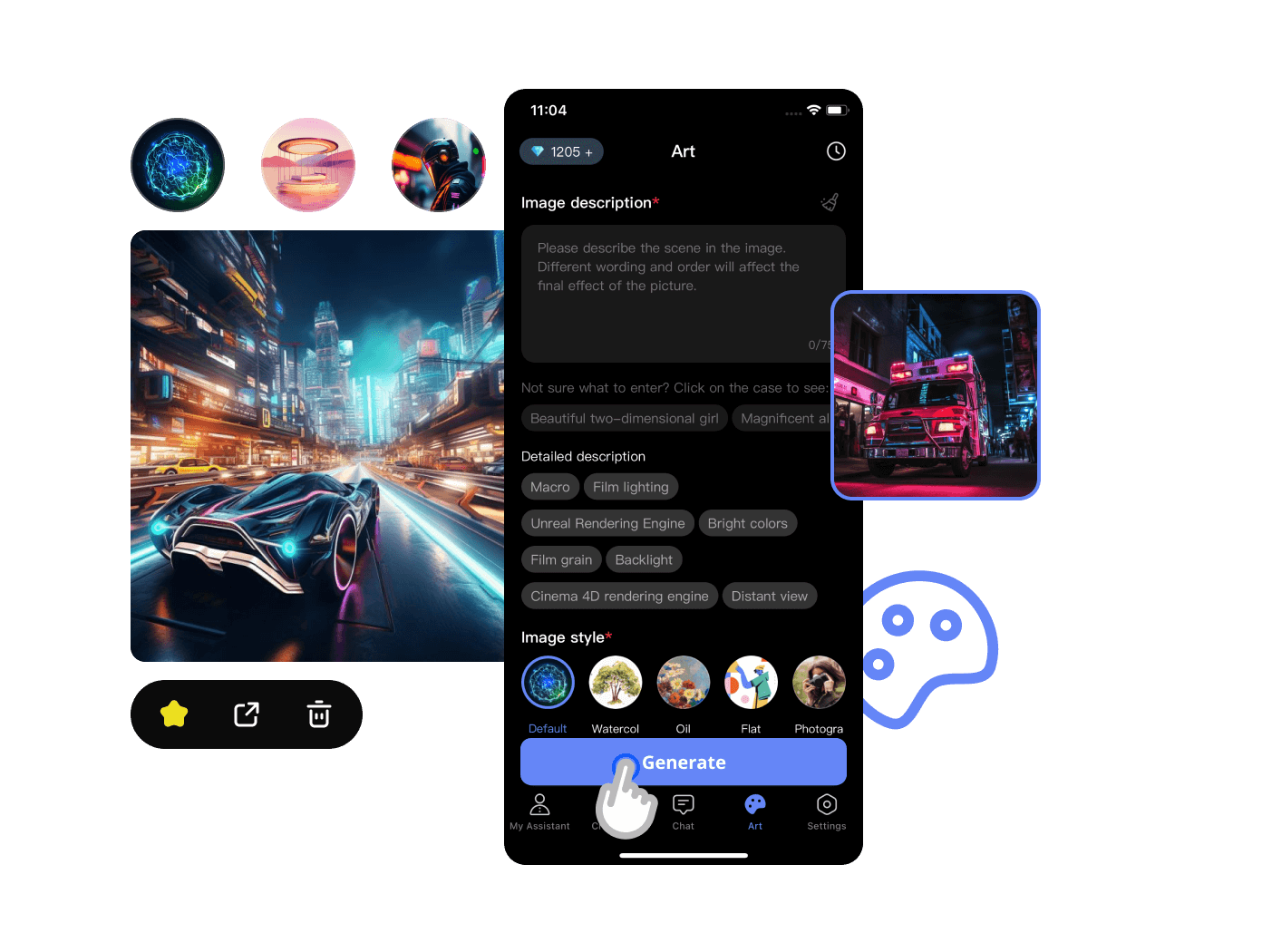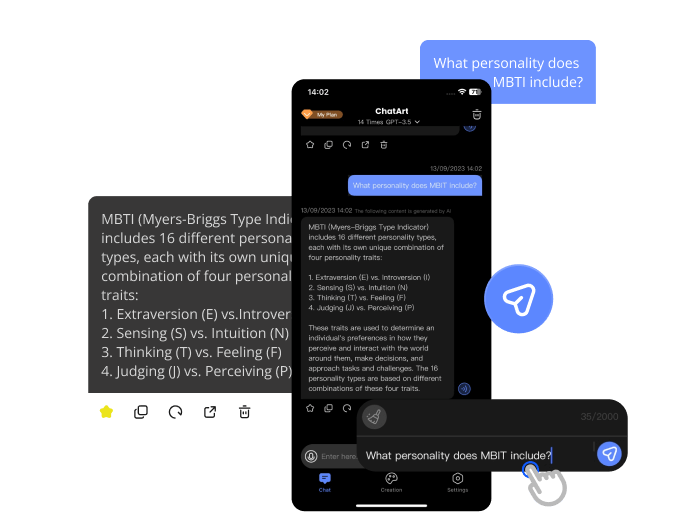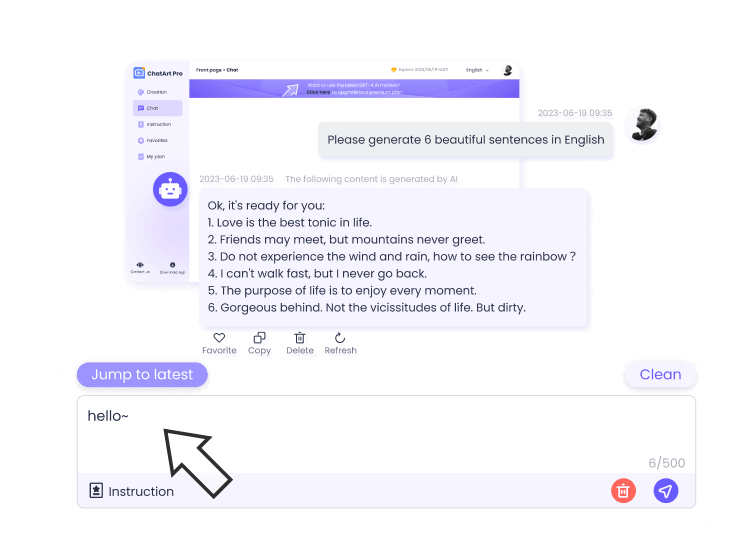 Generate All Types of Copy Within 1 Minute
No matter what type of copy you want to generate, ChatArt will surely help you complete it faster and better.
Voices from Our Users
Don't just listen to what we say, listen to what our users say too.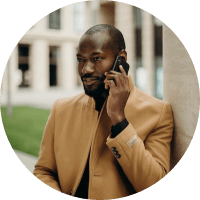 Jo Hughes
Internet Writer
With ChatArt, asking anything is a breeze, saving time and effort. It's a writer's dream, offering seamless content generation from articles to novels. The rich scenes feature provides inspiration, eliminating brainstorming. Bookmarking keeps research organized, facilitating easy access to valuable content.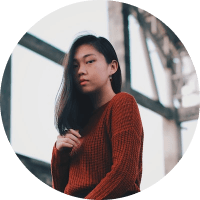 Camille Warner
Marketing Manager
ChatArt is a trusted ally for marketers! It delivers quick answers like a knowledgeable buddy. I created everything from marketing copy to reports effortlessly, greatly increasing my productivity. The "bookmark" feature keeps my research organized and enhances concentration. This app increases productivity and simplifies my work process.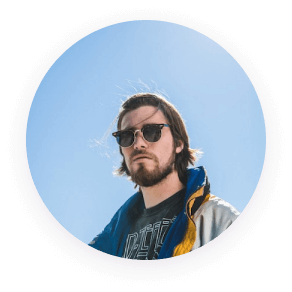 William Charlton
Programmer
ChatArt is great! I use it to fix some my problematic code and honestly it was really REALLY useful. I have been using it for chatting for 3 months and I love it.
More FAQs
Check and see if you have the same question.
1. What is ChatArt: Chatbot & AI Writer?
ChatArt is a software designed to simulate conversations and interact with humans via text and speech. It uses artificial intelligence techniques, such as natural language processing and machine learning, to understand and respond to user queries or requests.
2. How can ChatArt help you?
ChatArt can perform a wide range of tasks depending on its purpose and capabilities. It can provide customer support, answer frequently asked questions, make product recommendations, assist with online shopping, schedule appointments, provide information, offer personalized suggestions, and even engage in casual conversations.
3. How does ChatArt work?
ChatArt works by analyzing the input from users, understanding the context and intent of the conversation, and generating appropriate responses. They use algorithms and models to process and interpret natural language, allowing them to engage in meaningful conversations with users.
4. Can I use ChatArt on my iOS/Android device?
Yes. ChatArt can support both iOS and Android devices.
5. Does ChatArt collect user information?
Absolutely not. ChatArt will never collect user information without permission. You can be 100% confident about your private information.