People use USB Drives to transfer files from one computer to another. It also has a file system just like a hard drive, mainly NTFS or FAT32. However, these USB Drives can become RAW, and data can be lost. In this article, we will discuss how you can recover RAW files from USB drives for free using different methods.

Part 1. How to Recover RAW Files from USB Drive
1.1. Recover RAW Files from USB Drive with Advanced Program
If you want to recover RAW files from USB, then you would require a powerful data recovery tool. It is because the computer cannot read RAW files, and you need a tool that can read and recover RAW files. Such a tool is the iMyFone D-Back. It is a third-party data recovery tool that can recover RAW partitions and RAW files. It supports more than 1000 file types and has a very high success rate of recovery.
iMyFone D-Back is compatible with Windows and macOS operating systems. It has a preview system that enables you to view all the files before the recovery. This tool can recover data in every scenario. Let us see how to recover RAW files from USB drives.
Step 1: After installing iMyFone D-Back, connect your USB Drive to the computer. Open the tool. You should have the USB Drive appear as a separate drive.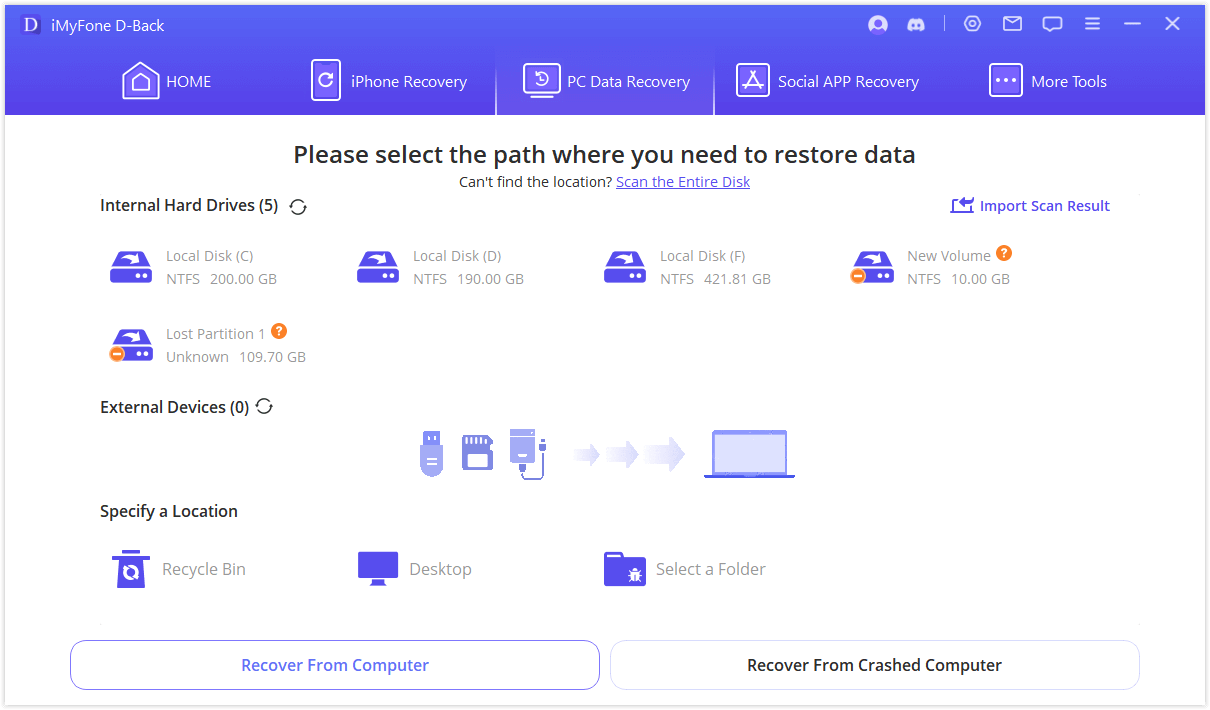 Step 2: After selecting the USB Drive, scan it. The tool will perform a thorough scan and list all the recoverable files. You can pause or stop the scanning process if you find your files.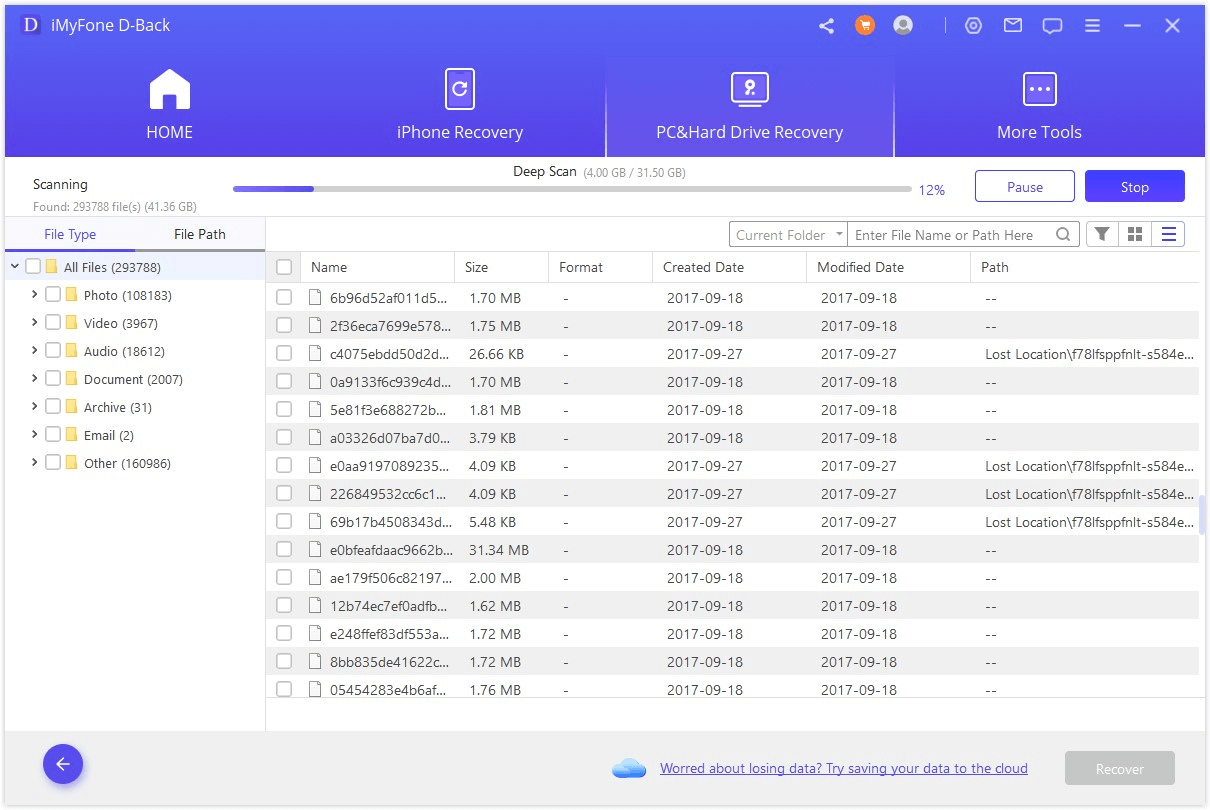 Step 3: Preview all the files and choose what you need to restore. After selecting the files, click on "Recover". Choose a path where you would like to save the files.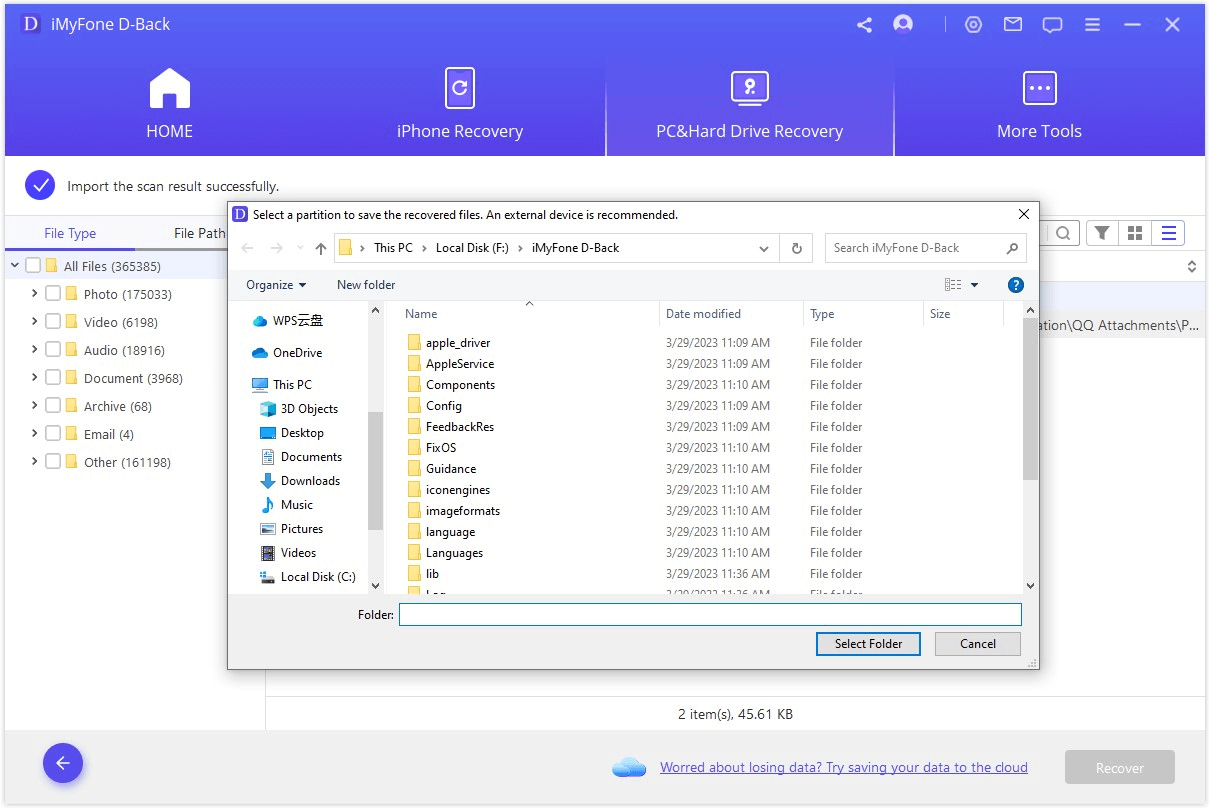 1.2. Recover RAW Files from USB Drive for Free
You cannot recover RAW files from USB drives using CMD or Disk Management because they are unable to read and identify the files. However, there is a free method that you can use, which is the Windows Check Disk utility.
Step 1: Firstly, connect the USB Drive to your computer. Open File Explorer and look for the USB drive.
Step 2: Right-click on the drive and click on "Properties".
Step 3: Go to the "Tools" tab and click on the "Check" button under Error Checking.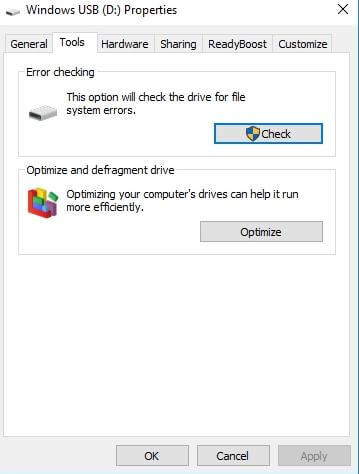 Step 4: Windows will find the problem and fix it. After the fixation, you can open the USB Drive and restore your files.
Bonus Tip: Why My USB Drive Became RAW, How to Avoid It?
There are different reasons why your USB Drive becomes RAW. Here are some of the common reasons that cause your USB Drive to become RAW.
The USB drive is infected by malware or virus attacks.
The file system is not recognized by Windows/macOS.
Access to the USB drive is denied.
USB is not formatted properly.
There could be a problem with the USB port, cable, or power supply.
A sudden failure in power that causes a system shutdown can affect your USB.
To avoid your USB Drive from becoming RAW, you can follow a few remedies. This doesn't mean that your USB Drive will never become RAW. It is just a precaution that you can take.
Be sure to use an Antivirus. It will keep your USB Drive from any virus attack.
Whenever you are removing your USB Drive, make sure to eject it first from the computer.
You can back up your files and be cautious, so you don't lose your data.
Keep your USB Drive in the same place where it is not exposed to direct sunlight or where it can get physical damage.
Part 3. FAQs
01

How do I open a RAW file that has been recovered?
RAW formats are usually used for high-quality images and videos. But this RAW file that we are talking about is a file system. You cannot open a RAW file because it is not an appropriate file system. First, you will need to convert the file system to NTFS, FAT32, or any file system that a computer can read. Only then can you open your recovered RAW file.
02

What is a RAW USB drive format?
The RAW file system cannot be read by Windows because it is unreadable. Windows can only read certain formats, including FAT12, FAT16, FAT32, NTFS, and more. However, the RAW file system means that something is wrong with the USB. You can either change the file system or format the drive. But make sure to back up or recover the data before you do so.
Conclusion
In this article, we have discussed why a USB Drive becomes RAW and how we can avoid it. There are different reasons, including virus attacks, sudden power outages, and more. However, as we know that computers cannot read RAW files, you can use the iMyFone D-Back to recover the lost or unreadable RAW files. It is an easy-to-use tool with great flexibility. Although it is a paid tool, it has a trial version. You can download it and start recovering any type of data you want.