Getting an update error seems to be so daunting. Just imagine, you have confirmed the installation of the very newest software update iOS 13/12 in your device to get the update completed, but with a long time of waiting, you get an error and the installation could not complete because of an update error. How irritating the situation would be! However, you don't have to get more irritated since we are going to deal with these iPhone update errors no matter you're doing it over the air or with iTunes.
What Errors You Might Meet When Updating iPhone to iOS 13/12
Some of the common iPhone update errors that can come between the process of iOS 13/12 update are listed below.
When the process is carrying out over the air i.e. using the device itself, one can be stuck with 'Update failed', 'unable to check for update', 'unable to verify update' and the like error notifications.

When you use iTunes for the updating purpose, you might meet some error codes like iTunes error 4013, iTunes error 9, error 21, etc. And many times, the connectivity can act as the culprit. This includes the software update server unable to connect, the device cannot be detected by iTunes and other unknown errors.

How to Resolve iPhone Update Error during iOS 13/12 Update
There are 2 ways to update your iPhone, through the Settings App on iPhone or via iTunes. There will be different errors if you using different update methods. We will tell you the solutions according to the 2 methods.
1

If You Are Updating Over the Air
1.1 Switch to Another Wi-Fi
Whenever an iPhone update error pops up while you proceeding over the air, the first and foremost thing which should be in your mind is working with the active internet connection. If your Wi-Fi is not supporting your properly, we recommend you to switch to another one and have a smooth process without any error. It is the most important aspect to consider to update the device over the air.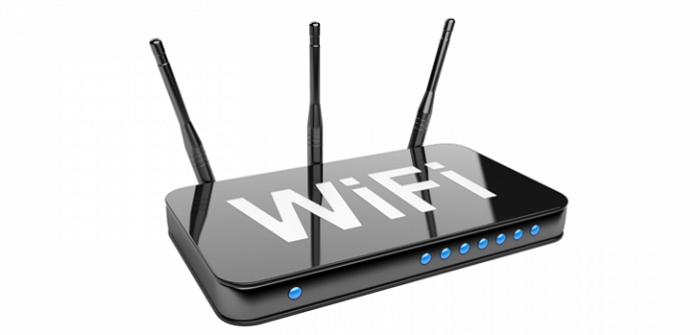 1.2 Update on Another Day Since the Server Is Busy
Many people like you get excited when the new update comes and start to get it installed immediately, which sometimes, in result makes the server busy. As a consequence, you become unable to install the update ultimately getting iPhone update errors. In such a case, to avoid this conflict, our suggestion is waiting one more day and trying to carry out the upgrading process the next day or any other day.
1.3 Use Another Computer with Anti-virus Software Disabled
A lot of times, when people get errors related to updates or stuck in between the process, simply disabling the anti-virus software helps them. And this is what we will be telling you as the next tip. You can either disable the anti-virus software or use another PC which has no anti-virus enabled. Check if this tip works or not.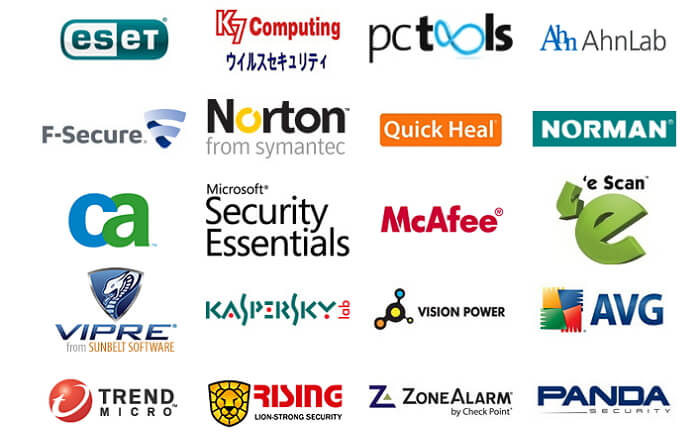 1.4 Update iTunes and Then Use iTunes to Install iOS 13/12 Update
If you're still not able to update iPhone without errors, then you should use iTunes to get your device updated. Make sure to update iTunes first and then use the original USB cable for the smoother update process. I hope then you won't get an iPhone update error.

2

If You Are using iTunes
2.1 Use an iTunes Alternative to Update iPhone without Data Loss
While using iTunes, there is a chance to get iPhone update errors in one way or the other. Considering this, we would love to introduce you to an excellent alternative to iTunes, iMyFone Fixppo, with the help of which you will bypass the errors and install the latest iOS on your device without any complications and data loss. This tool is an iOS repair tool which offers 3 methods which enables you to fix various iOS issues including iPhone stuck in recovery mode, iPhone stuck on Apple logo, black screen, white screen and so on. With the help of this tool, you will be able to get your task done in a matter of minutes. Here are the steps to use this tool.
Download and install the program on your computer. Launch it afterward and set up a connection between your iPhone and the PC with the lightning cable. Choose 'Standard Mode' from the main screen now.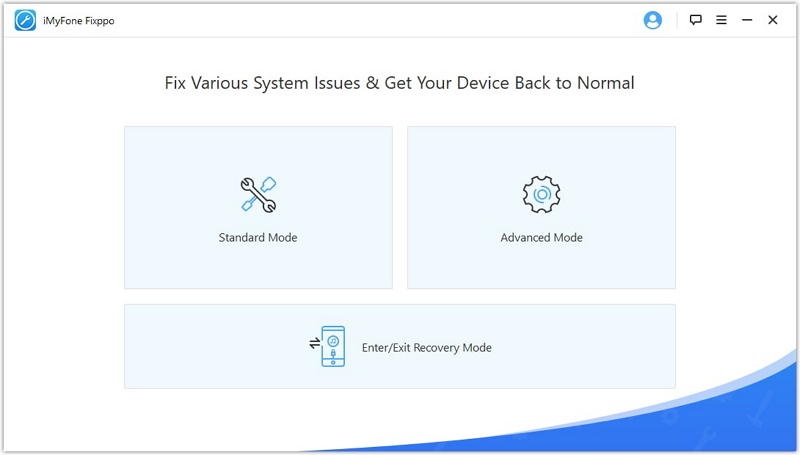 Now, give a click on the 'Start' button and follow the directions to take your device into DFU mode. Follow the instructions carefully and move to the next step.
After this, your iPhone will be detected by the program successfully. When the program will detect your device, it will offer you the matching firmware for your device. Just click on the 'Download' button and the program will automatically download the latest firmware.
Hit on 'Start to Fix' now as the last step. Your device will now get updated with no bugs and no data loss.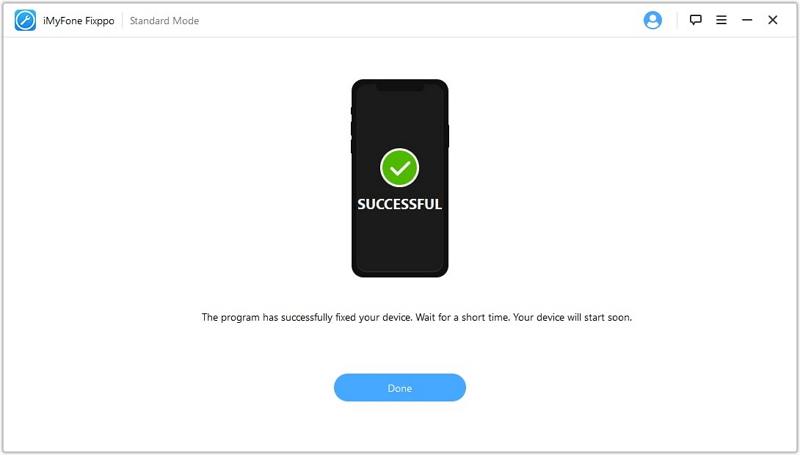 2.2 Use iTunes to Restore iPhone in Recovery Mode
You can also restore your device in recovery mode via iTunes when iPhone update error occurs while updating with iTunes. This method will restore your device to factory settings and you will be able to give a fresh start to the device. Here is how to do this.
To put the iPhone in recovery mode:

Press the 'Power' and 'Home' button and hold down them simultaneously in your iPhone 6 or below versions. Don't release when you see the Apple logo. Release the buttons when there is a screen comes saying 'Connect to iTunes'.
For iPhone 7 and 7 Plus, hold down 'Volume Down' instead of 'Home' button. The rest process is the same as the iPhone 6.
For iPhone 8//XS/XS MAX, press and release 'Volume Up'. Then press and release 'Volume Down'. Now hold down the 'Power' button until Connect to iTunes screen appears. Let go of the button now.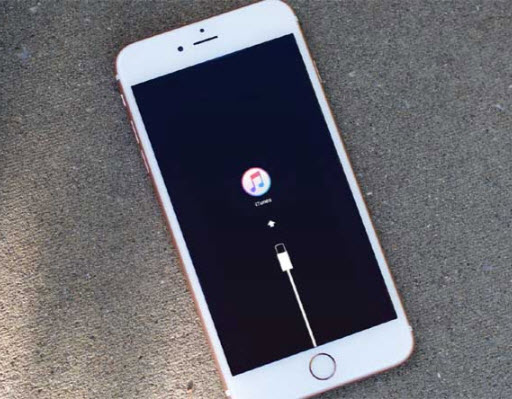 Once your respective devices are in recovery mode, connect it to the PC via lightning cable and iTunes will detect your device now.
You will be informed that your device in recovery mode has been detected. Hit on 'OK' and then 'Restore'. Confirm the process and your device will be restored now fixing all the errors.