No matter how carefully you carry out the updating process, getting stuck on a certain step or certain screen still might happen to you. Every time when there is new iOS update, people will complain of various stuck issues during the updating process, besides typical iOS 12.4.8, the newest iPadOS 15 is no exception.
This time, we are going to cover the topic that users are getting iPad stuck during update. You might have no idea about the reasons behind the issue that iPadOS 15 update gets stuck. Hence, we recommend you to read this post and figure out what's bothering your iPad and get it fixed with the solutions below.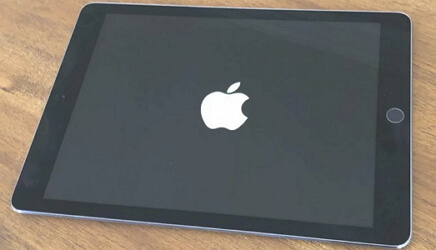 Why Is Your iPad Stuck While Updating?
Improper conditions: Generally speaking, iPad update requires stable network connection and sufficient storage. So your iPad may get stuck if the WiFi you connect is not stable or the space on iPad is not enough for a new iOS update.
Software glitches: Software glitch is the most common cause for the stuck issue. Besides the update stuck issue, many other iPadOS problems like boot loop, white/black screen of death, stuck on apple logo are caused by it.
Hardware damage: Sometimes, the hardware damage in accidental dropping of iPad may prevents the update from going smoothly.
What Kind of Stuck Problems You Might Meet in iPadOS 14 Update
Over the Air:
When you try to update your iPad over the air i.e. using your device, then your iPad may:
Stuck on "Attempting data recovery" screen
Stuck on verifying update
Stuck on "Download and Install"
Show the error "unable to verify Update"
Stuck at "Update Requested"
Simply stuck on installing showing the Apple logo with the progress bar
Freeze after an update
Using iTunes:
If you're taking the help of iTunes for the purpose, you can come across:
iPad stuck on recovery mode
iPad stuck on white/black screen, sometimes black screen with a spinning wheel, or loading icon
iPad stuck on Apple logo
iTunes cannot update your iPad due to some errors such as error code 4013, 21, 2, 9, 3194 and so on.
Section 1. Solutions for Users Who Have Stuck Issue While Updaing Over the Air
You can update the iPad to newest iPadOS 14 from the Settings on your iPad, which is called update over the air.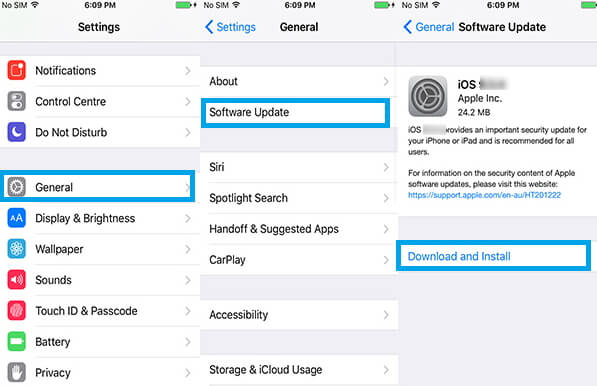 However, it is not always smooth. You can meet all kinds of stuck issues by this way. Check the tips below to fix the problem.
1. Charge Your iPad
Sometimes, your iPad gets stuck on update because it runs out of power. It is known to all that iPadOS update consumes a lot of power to finish. Thus, some people may not be aware of the battery problems and find other more complex solutions in a rush.
In this case, you can press any of the button on iPad to see whether there is an updating message saying "iPad will restart when update completes". If you see the message, just plug your iPad into a wall outlet and leave it being charged for about an hour.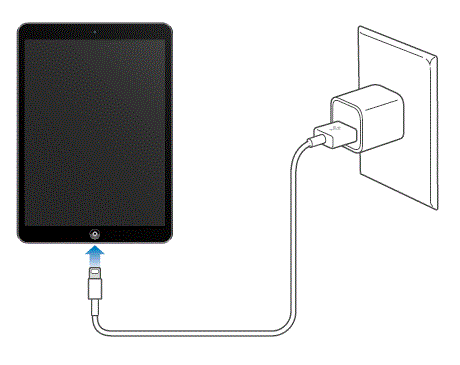 After that, your iPad will reboot and work normally.
2. Check Internet Connection
It is a well-known fact that an iOS update requires a good internet connection. So, whenever your iPad update gets stuck while updating to iPadOS 14 over the air, firstly make sure to check your internet connection. When the connection is not stable, you might get stuck. We recommend that you use WiFi instead of cellular data. In addition, you can try to update another device to see if there is any problem with the network.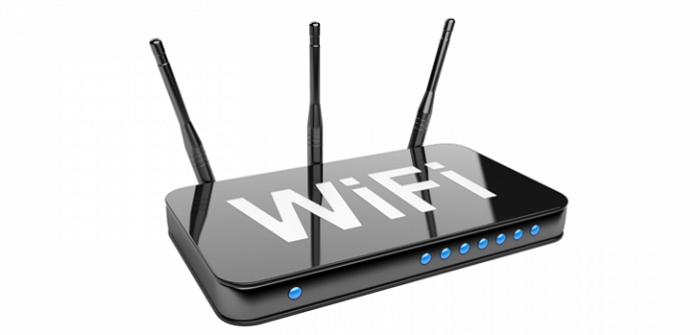 3. Delete iPadOS Software & Re-Download It
Another tip when you get an update stuck issue with your iPad is removing the iPadOS 14 software from your device and then downloading it again. Here is how to perform this:
For iOS 11 and below versions:
Tap 'Settings' > 'General' > 'Storage & iCloud Usage' > 'Manage Storage'. You will see the available iPadOS 14 software listed on the screen. Tap on it and then hit 'Delete Update'. Confirm the deletion now.
For iOS 11 and later (iPadOS 13/14 included):
Go to 'Settings' > 'General' > 'iPad Storage'. Tap on iOS update and then 'Delete Update'.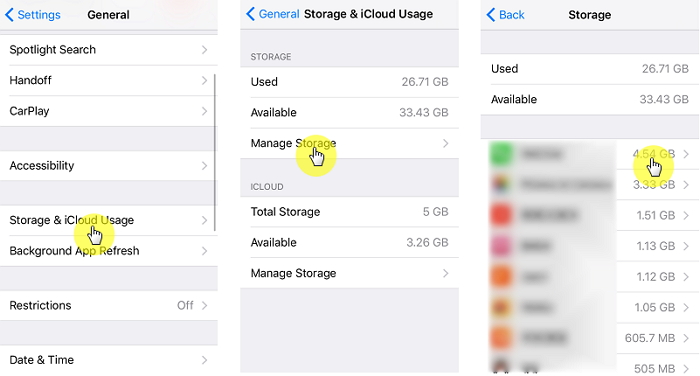 Now, you can re-download it by going to 'Settings' > 'General > 'Software Update'. Follow the prompts and get your software updated.
4. Force Restart iPad
You can also give a hard reset to your iPad when the iPadOS 14 update stuck or when the above suggestions went in vain.
For iPad with Home button:
Press and hold the 'Power' button and 'Home' button at the same time. Keep doing this until the Apple logo on the screen becomes visible. When you see the logo, release the buttons and check if now the iPad update gets stuck. We don't hope the negative result though.
For iPad without Home button:
Press and quickly release the Volume Up button, and then the Volume Down button, Finally press and hold the top button. Release the button when you see the Apple logo.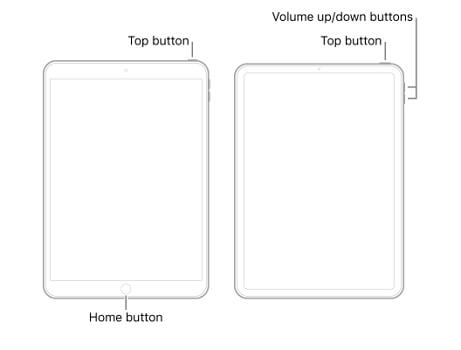 5. Use iTunes to Update iPad
If still your iPad update gets stuck OTA, get the work done using iTunes then. Get the source changed and hopefully, you will not get the problem. To take the assistance of iTunes for updating, follow the steps below:
Connect the iPad to the PC and launch iTunes.
Now, click on the device icon located at the top left.
Hit on the 'Summary' tab now and subsequently, click on 'Update'.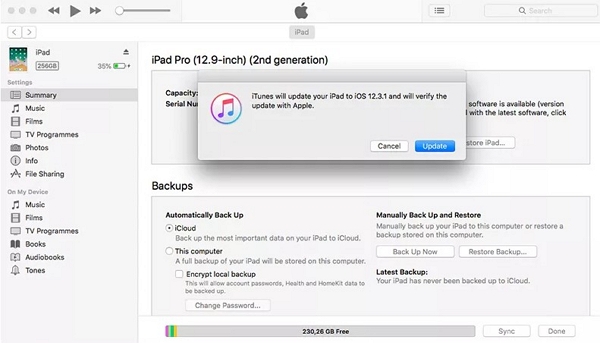 Section 2. Solution for Users Who Get iPad Stuck While Updating via iTunes (Data Loss)
You can also connect your iPad to the computer and update your iPad to newest iPadOS 14 with iTunes. Check out the following tip that you can try when your iPad update gets stuck while working with iTunes.
Now you can take your device into recovery mode and then use iTunes to restore the iPad. Generally, restoring your device is the only choice if updating the iPhone via iTunes fails. Please note that all data and settings on your iPad will be erased. If your iPhone can work normally, you'd best back up your iPad before everything. If not, and you don't have the backup before or you don't want to lose the existing data on your iPad, think twice before you try this method.
Here are the steps involved in the process.
Firstly, get your iPad connected to the PC. Then, follow the steps of force restart as mentioned above. But this time, please ensure to keep the buttons holding until you see the 'Connect to iTunes' screen on your iPad.
When this gets done, launch iTunes. The iTunes will detect your device in recovery mode and will pop up a window asking you to update or restore the iPad. Click Restore and confirm your action.
Now, you just need to wait for the whole process to complete. After that, you can restore the previous backup to reduce the data loss.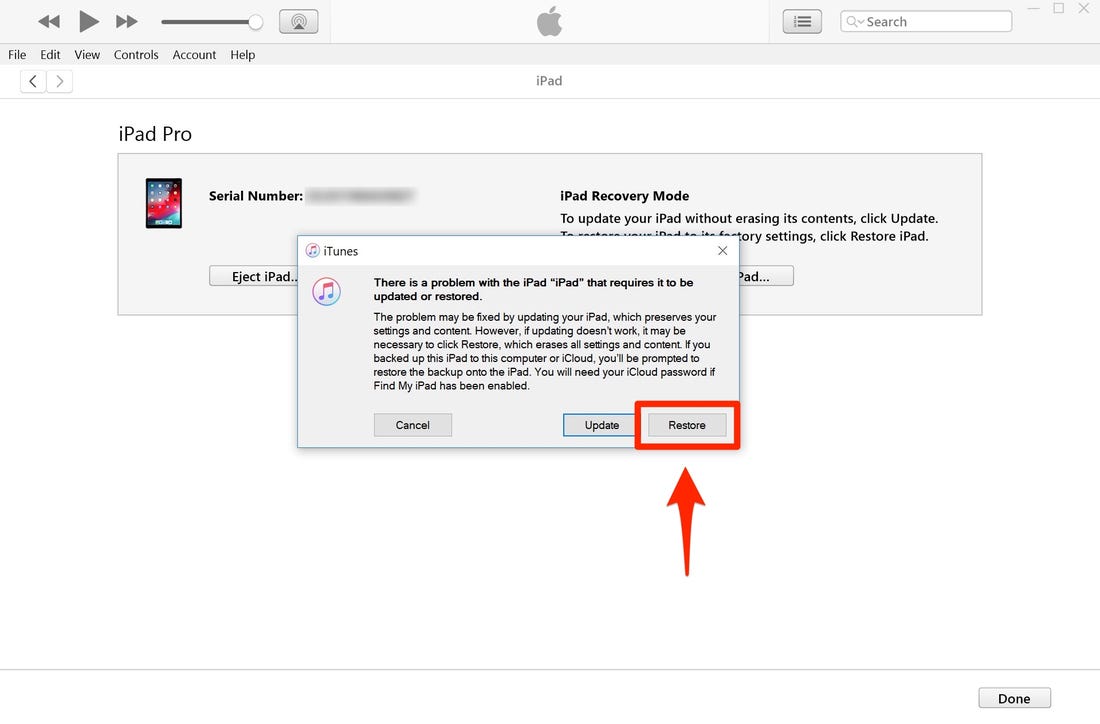 Section 3. An All-in-One Way to Fix iPad Software Update Stuck (No Data Loss)
When you are trying to update iPad to the newest iPadOS 15 via iTunes but it is stuck during the process, the best fix will be iMyFone Fixppo.
High success rate: It is a special third-party tool created to repair any kind of iOS/iPadOS/tvOS issue with a 100% success rate.
Full compatibility: All models of iPad and iPadOS versions, including the newest iPad Pro/Mini/Air and iPadOS 14 are well supported.
Easy to use: The stuck issues caused by unsuccessful software updates are what the program can easily fix and just a few clicks will get your device back to normal.
No data Loss: The process is safe and you will not face any sort of data loss while using it. It works like a charm without errors.
Trustworthy authority: iMyFone has rich experiences in fixing iPhone/iPad issues, which makes iMyFone the best iOS repair tool in the market.
Powerful Solution: It can also reset iPhone/iPad/iPod touch without password, fixing the "Forgetting password" issue.

Here are the steps on how to use the tool to fix the iPad update stuck problem. And you should first download and open the software on your PC.
Step 1.On the main screen of the software, hit on 'Standard Mode' . In the next interface, connect your device to the computer and click "Next".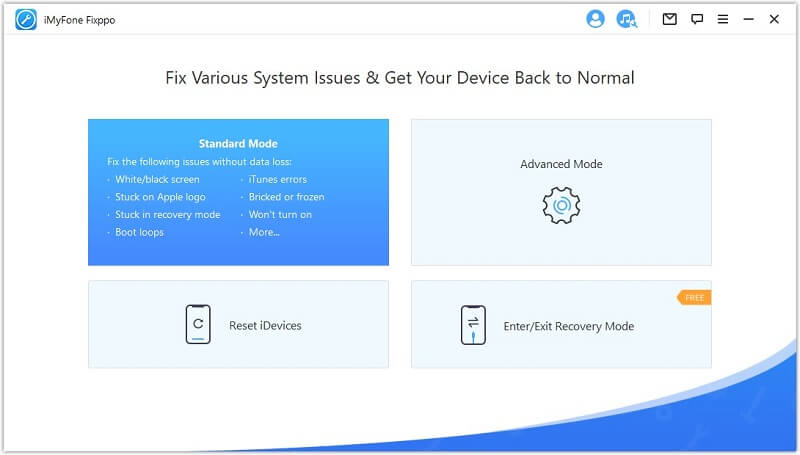 If your iPad cannot be detected, just follow the on-screen instructions and take your iPad into DFU or recovery mode. When the device is in DFU or recovery mode, the program will detect it easily.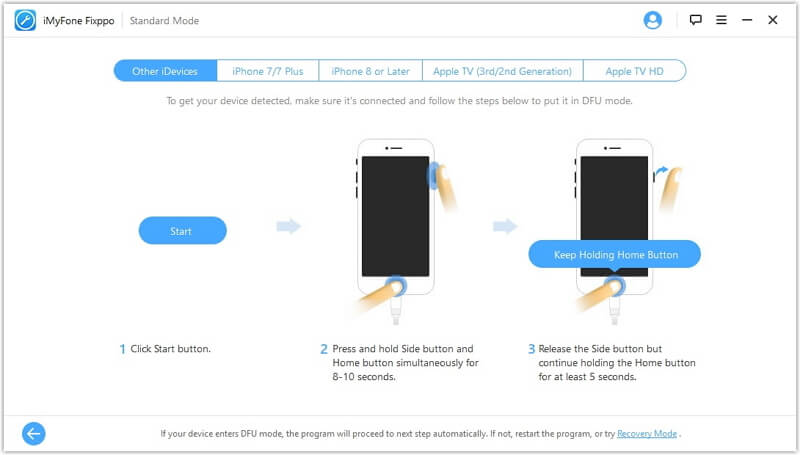 Step 2.Now you can see all the available firmware on the drop-down menu. You can choose the one you like if there is more than one option. Then Click "Download" and wait for several minutes.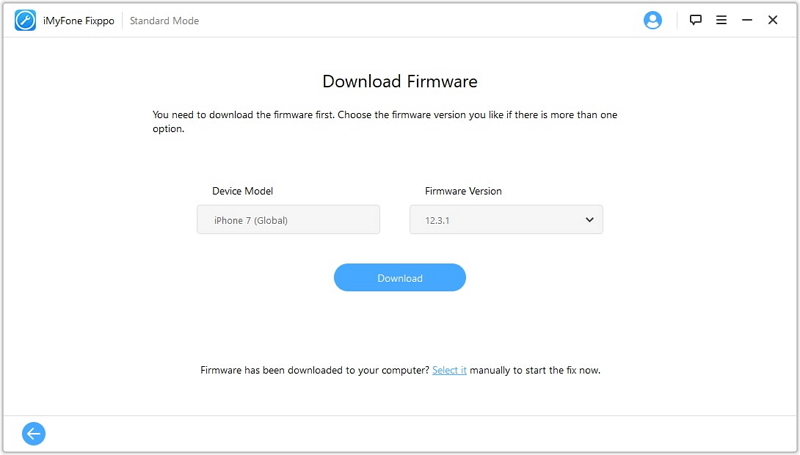 Step 3.At the end, click the 'Start' button to complete the process and remove the annoying stuck issue.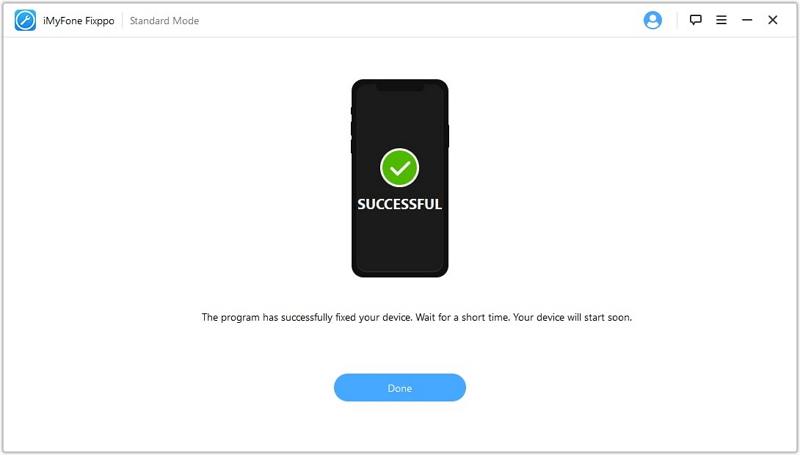 iMyFone Fixppo is a very powerful and effective tool to fix iOS or iPadOS issues including updating iPad software stuck and therefore it wins lots of good feedback. You can just download it to have a try!