With the new iOS 14 being released, you could be curious to update your iPod. In the event of updating your iPod touch to iOS 14/13, the process may fail and you will see your device stuck on a white screen.  In this article, you will show you how to fix an iPod touch white screen of death with five possible solutions.
1. Plugin Your Device to A Power Source
When you see a white screen this is the first thing is to try charging it. Follow these steps.
Step 1. Connect a USB cable to your iPod.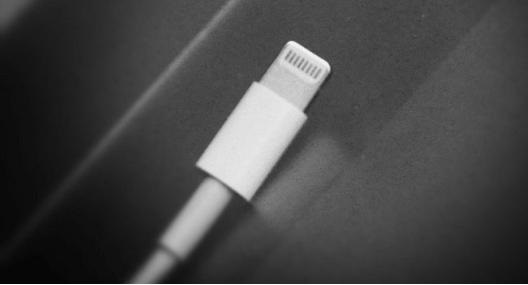 Step 2. Next is to try charging your iPod.
If you have a USB wall adapter you can connect it to the wall power output. For a USB only connect it to your USB computer port.
Step 3. You will see a lightning bolt in the status bar showing the phone is charging. If you see a low battery screen leave it to charge for a while.
Now, the iPod may fail to respond and it will display a notification " I see Accessory Not Supported or Certified." Then you will have to force restart the device when it is plugged to the power source.
2. Force Restart Your Device While It's Plugged in
Since your iPod is not responding, you have to force restart it.  Ensure that the iPod is still plugged into your computer or wall power source.
Step 1. Identify the home button which circular button at the bottom face of your iPod
Step 2. Locate the sleep/wake is on the top left side.
Step 3. Now, tap on the home button and Sleep/Wake button simultaneously for more than ten seconds.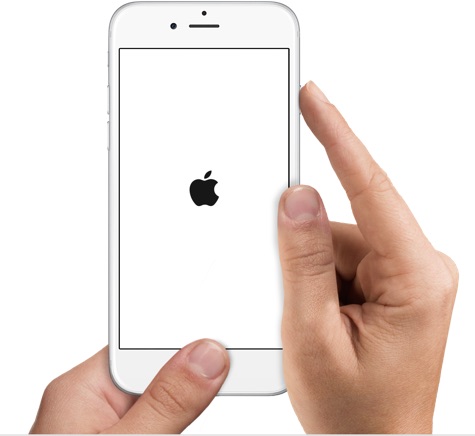 Step 4. When the Apple logo appears your iPod should reboot immediately. You can use your device.
If that fails consider the next method.
3. Hold Down Home + Volume Up + Power
This is another possible remedy that you can use to fix the issue of the iPod Touch white screen of death.
Step 1.  Locate the home button, sleep/wake button, and the Volume up.
Step 2. Next press the Home button, Sleep/Wake, and Volume up button concurrently for more than 10 minutes until the Apple logo appears.

Step 3. Now release the buttons once you see the Apple logo. Your iPod will restart in a minute or so.
If it does not work, opt to restore your iPod with iTunes.
4. Fix iPod touch White Screen without Data Loss
The lastest and convenient method is using third-party software that has the "Fix iOS System" feature. A recommended software is iMyFone Fixppo. This software will fix your iOS device out of Recovery mode, White screen, and stuck on Apple Logo.
It can fix the iOS system issues with a 100% success rate.
It can help you solve the iPhone issues without data loss.
It supports all iPhone models and iOS versions, including the latest iPhone 12/11/X Max and iOS 14/13.
Many professional media sites have recommended it.

When you have downloaded this tool iMyFone Fixppo on your Mac or Windows. Open it and follow these steps.
Step 1. Select Fix iOS system
Once you open the software, tap on "Standard Mode" out of the 3 options.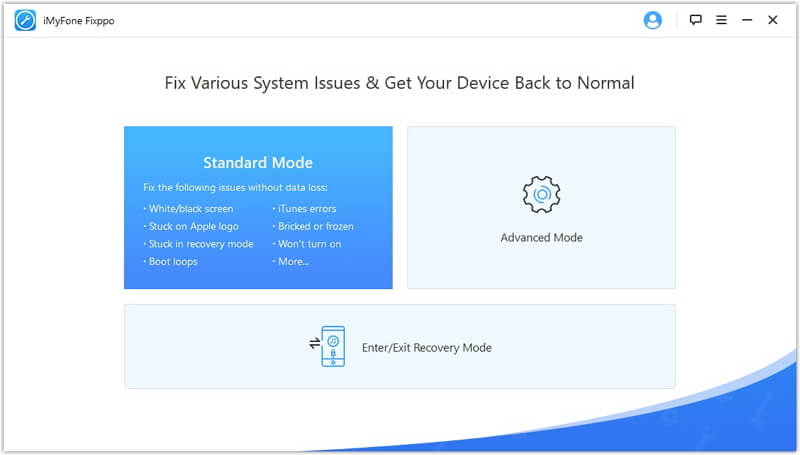 Then you will need to connect your iPod touch to your computer and put your device into DFU mode or Recovery mode so that the program can detect your device.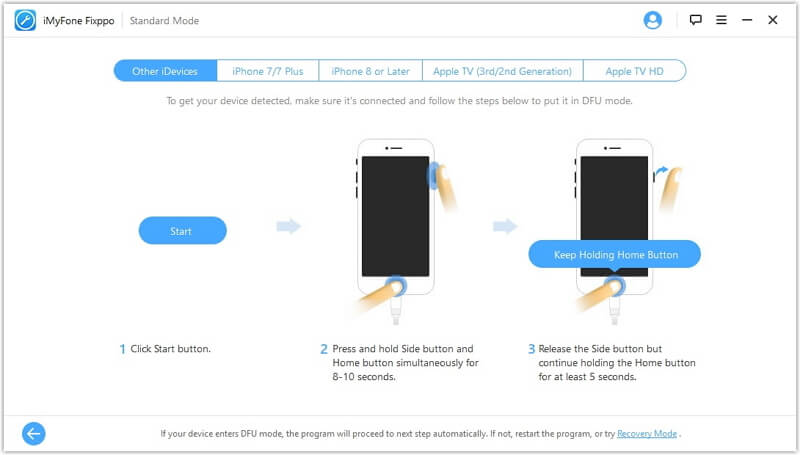 Step 2. Download Firmware
Next is to download the latest iOS 14 firmware that matches your iPod touch. The program identifies a firmware that matches it. Move the cursor to the "download" button to get it.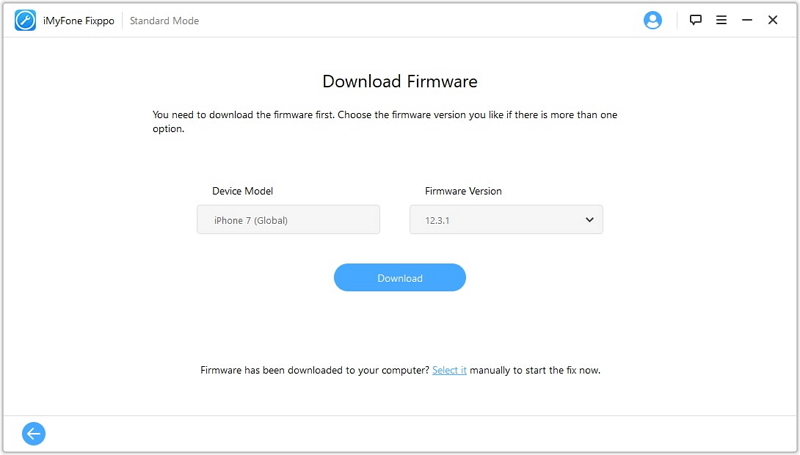 Step 3. Fix Your iPod
When the firmware is downloaded, click "Start". The progress is displayed on the screen. Once it is complete the program will notify you. From there you can now restart and use your iPod Touch.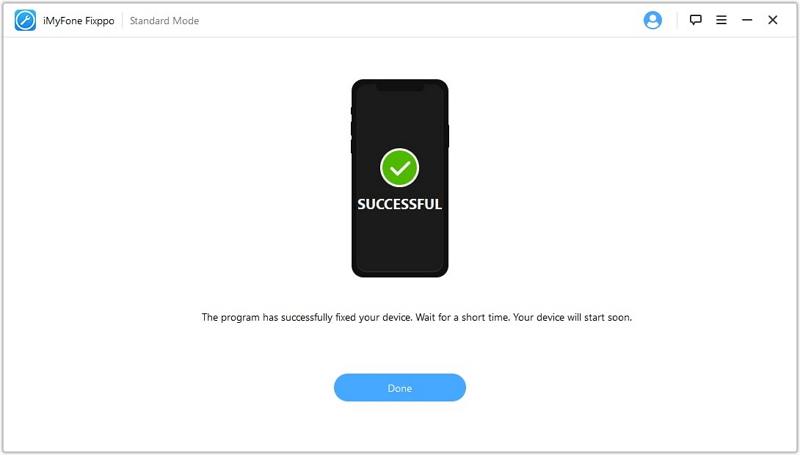 iMyFone Fixppo is the right tool for iPod touch white screen repair since you will not incur any data loss. Download iMyFone Fixppo(compatible with iOS 14/13) to fix the iPod Touch white screen of death right now.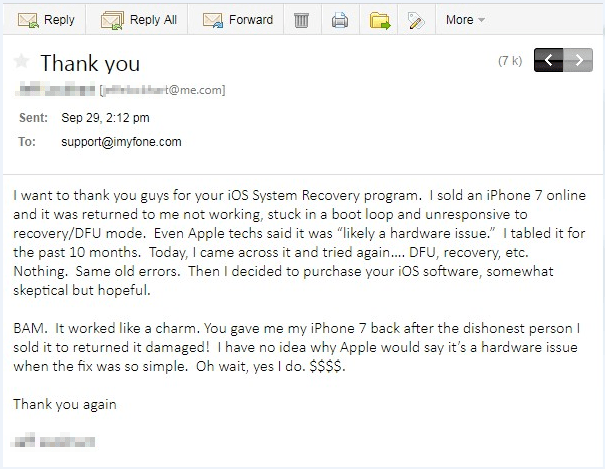 5. Restore Your Device Using iTunes
If you have tried out all the above tricks and your iPod is still showing a white screen, then restore it using iTunes. Just ensure that you have the latest iTunes on your computer and a USB cable that is in a good condition then follow these steps.
Step 1. Launch iTunes on your computer.
Step 2. Link your iPod to the computer using a USB cable.
Step 3. Once your iPod is detected by iTunes click on it.
Step 4. Go to the summary panel and click on "Restore iPod".
Step 5. Click on "Restore" when the message notification pops up.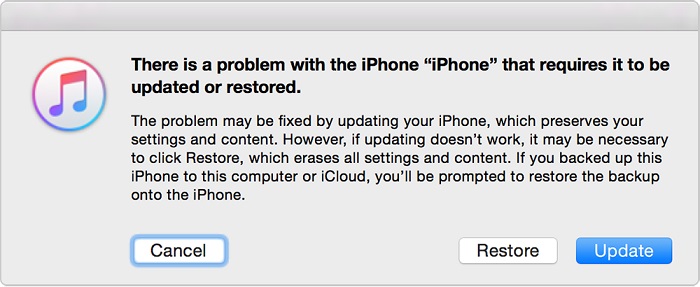 Step 6.  iTunes will then erase your iPod and updates it to the latest iOS 14.
After that, your iPod will restart and goes back to normalcy. But if your iPod Touch keeps the white screen and restore doesn't work, you will have to try the last option.