You may be wondering how to fix iPad overheating problems. The iPad is a great device that can provide internet access, entertainment, and communication. It is important to keep your iPad working properly as it allows you to be productive on the go. Unfortunately, sometimes the amount of heat emitted by the iPad can cause it to overheat and become unusable. If your iPad is overheating and you're worried, don't panic. There are several ways to fix it, from simple and easy steps to complex and time-consuming procedures.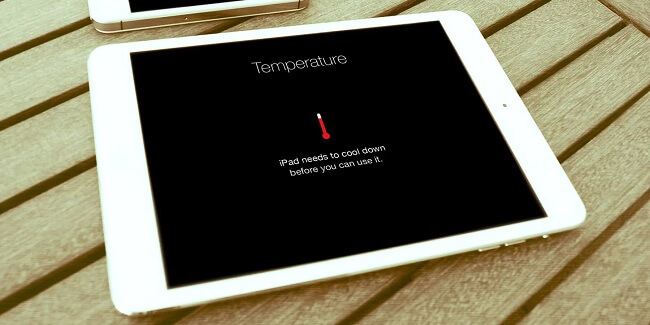 Part 1: Why Does My iPad Get Hot?
If you're like most people, your iPad will become hot after using it for a while. It can be frustrating, but there are a few reasons for this.
iPad has no built-in cooling fans, which have these features.
Air's temperature can increase significantly under direct sunshine. You have an overheated iPad when you combine it with all the heat produced by everything your iPad is supposed to perform.
Multiple programs running simultaneously strain and heat your iPad.
iPad is not being used frequently enough. It will get hot if you leave it on the table or in your bag for hours.
Part 2: Common Ways to Fix iPad Overheating
When your iPad overheats, it's not a matter of if—it's a matter of when and how bad. You're probably tempted to just pull the plug and call it a day, but you shouldn't be! We've got some quick tips on how to fix your overheating device.
1

Take the iPad Case Off
This one might seem obvious. If the case is too tight or made of materials that don't allow for proper airflow inside the case, or if there's no air getting through enough channels to cool down the device effectively, it will cause your iPad to overheat more often than normal. Try to take the case off and see if the problem still exists.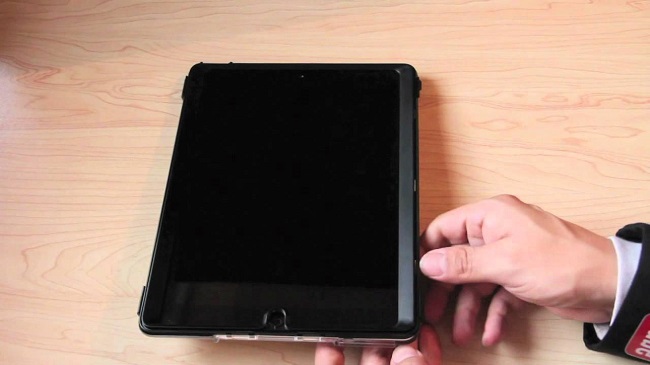 2

Use a Different Charging Cable
If your iPad is overheating, it's most likely because of the charging port. The most common way to fix it is to use a different charging cable.
The original charger that came with your iPad was designed for long-term use, but if there is a problem with your charger, it can lead to overheating and other issues. You can easily find a replacement online or at a local electronics store. Make sure that all cables are securely connected and that the charging port is on your iPad itself.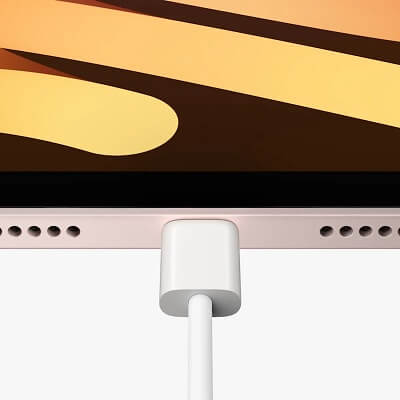 3

Turn the Brightness Down
Another thing you can try is turning the brightness down, which will help keep your device cool. It works because the more power your device uses, the faster it will heat up. If you've never done this before, we recommend starting with a lower setting and seeing how well it works.
4

Avoid Direct Sunlight on your iPad
One of the most common ways to fix iPad overheating is to avoid direct sunlight on your device. It is because the exterior of your iPad is made of glass, which can become too hot when exposed to direct sunlight for long periods.
To prevent this, you should always keep your iPad in a case or bag when you are not using it.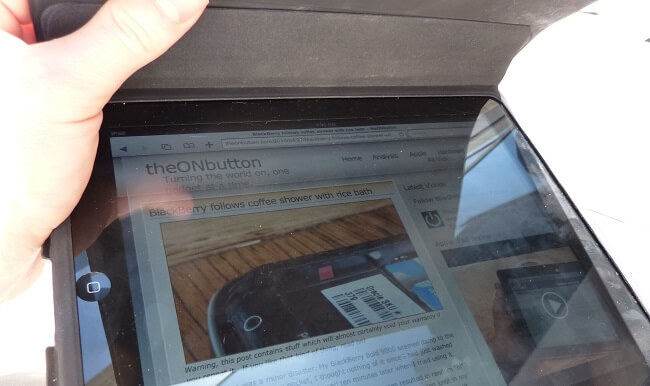 5

Disable Bluetooth and Reduce Camera Use
The iPad has many features that can drain battery power, including Bluetooth and the camera. If you want to keep the battery from running out, disable Bluetooth and don't open the camera when you aren't using them.
6

Close Performance-draining Applications
Sometimes iPad overheats because of apps on it. This happens when you're using it for long periods. If you notice applications running in the background slowing down your device, then it's time to close them.
You can find these apps by going into Settings > General > Background App Refresh. Here you can see which applications have been running in the background and determine if they're causing the problem or not. If they are, then you need to close or uninstall them and see if it fixes the issue.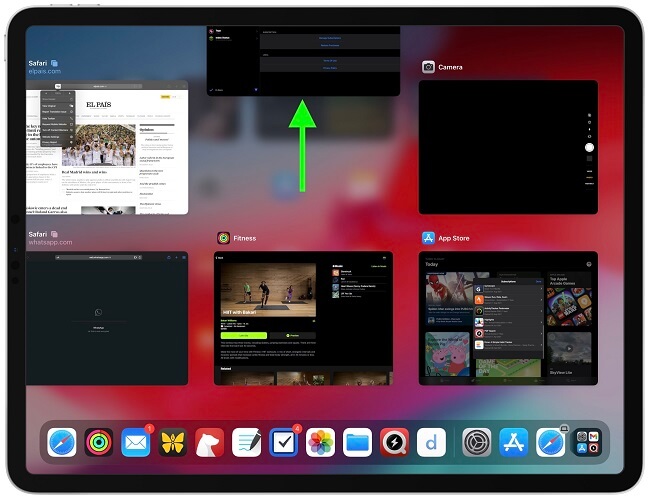 7

Update iPadOS and Apps
Apple recommends that you update your iOS to its latest version every year to continue improving your device's performance. It can help prevent potential issues with overheating. You can also check out our articles on how to update your iPad or iPhone and what apps are compatible with each specific version of the operating system.

Numerous app upgrades come with bug fixes that might increase your phone's efficiency, which means they'll consume less battery. Open the App Store and select your profile symbol to check for app updates. Click update all.
8

Take your iDevice to Apple Store
If you find that your iPad still overheats, even when it's not being used heavily, there's probably a problem with the internal workings of your device. Take your device to an Apple Store and let them look at it. They'll probably ask you to do a few things, like remove the case, put it in an area where it's cool, and if that doesn't help, they may suggest taking it in for repair.
Part 3: Fix iOS Issues - Use iMyFone Fixppo
A third-party tool or software is an excellent solution to fix iOS overheating and many other iPhone problems. Amazing applications available can assist in resolving iPad overheating issues. iMyFone Fixppo is a fantastic tool for this job. It can help to repair your iPad, no matter they're jailbroken or not. The app is easy to use, and it only takes a few minutes to fix overheating. If you still don't know how to fix this issues, iMyFone Fixppo can be your first choice!
World's 1st One-stop iPhone Issue Solution
Fixes a variety of iOS problems in iPad, such as iPad pink screen, no sound on iPad game, etc.
A friendly UI and support staff always there to assist you with any additional problems.
Up to iOS 16, all iOS versions and devices are supported. Permission to completely avoid data loss.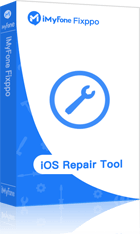 Step 1: Download and install iMyFone Fixppo, then launch it.
Step 2: Using a cable connect your iPhone to PC, and tap on the Standard Mode tab.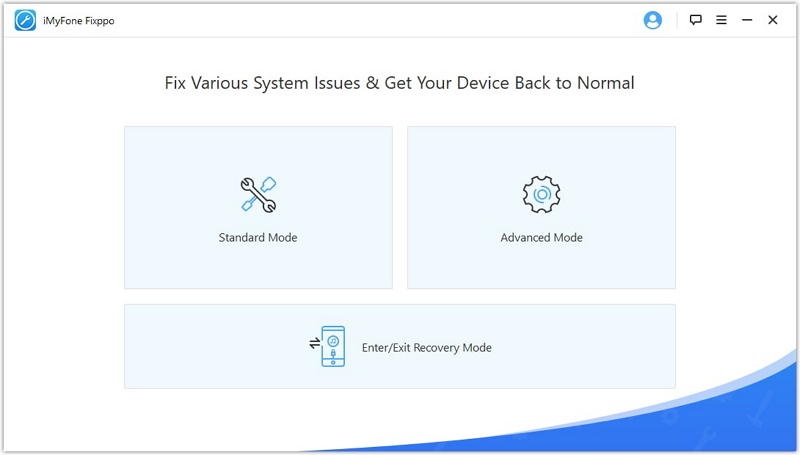 Step 3: Put your device in DFU/Recovery mode.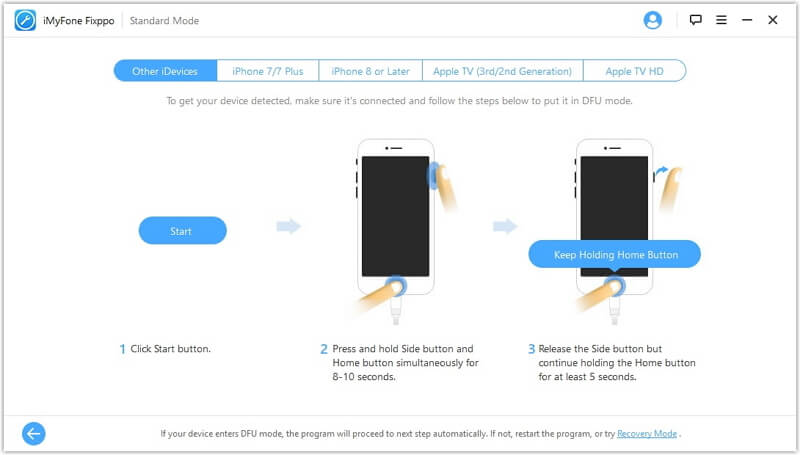 Step 4: The program will detect your iPhone, just click the Download button to download the firmware.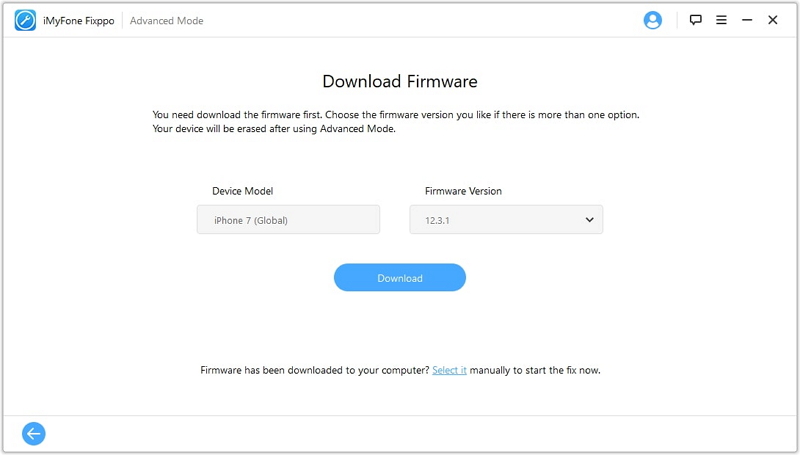 Step 5: Once downloaded, click on the Start button to fix ipad overheating issue.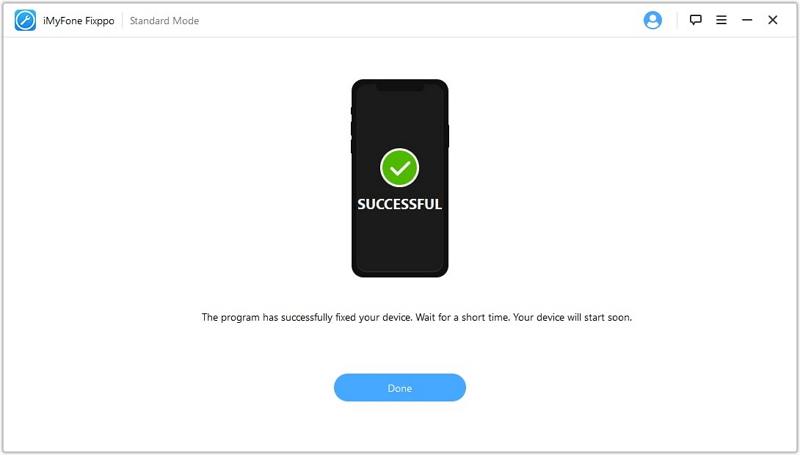 Final Verdict
From the first step to the last, you will find the steps to follow, and once you try each of them out for yourself, it is highly likely that you will be getting your iPad back to normal, not overheating anymore.
We hope this post gave you some valuable information on how to fix iPad overheating. If you have any questions, please leave us a comment below, and we will try our best to answer your questions.