Recently, one of my friends came to me very eagerly to show me his new iPhone 11. However, all his excitement suddenly became dull as his iPhone's screen had turned pink. While he was familiar with a blue or black screen of death, a red or pink screen was something unusual and worrying.
My friend was not alone because several iOS users often report iPhone pink screen problem after damage, screen replacement, or system update.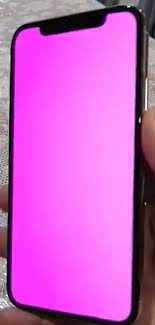 If you are also looking for solutions to fix the iPhone pink screen of death, read this detailed article.
Part 1. Why Is My iPhone Screen Pink?
Several users often ask this question: Why is my iPhone screen pink?
Listed below are some of the possible reasons that may result in iPhone pink screen of death:
Some hardware issue or fault in your iPhone caused by manufacturing glitch in any of the accessories, particularly the battery;
Unwanted spyware downloaded from a non-verified source and a malware attack due to weak phone security or firewall protection;
A bad update or other system fault;
You have not inserted your SIM tray into your iPhone as per the user manual's instructions.
All mentioned issues above can be solved at home except the hardware issue, which needs the replacement of a particular accessory or device by an authorized Apple technician.
Part 2. Simple Checks If iPhone Screen Is Pink
No matter what caused the issue, you may do some simple checks by yourself before using some tools to fix it.
1. Check iOS/iPadOS Version When iPhone/iPad Screen Turned Pink
Sometimes, a bad iOS version is also associated with iPhone pink screen.
To check the iOS/iPadOS version on your iPhone, iPad, or iPod, go to Settings > General > About. This step will give you complete details about the software version, model name, model number, and serial number.
You can solve this issue by updating your device and installing an updated version of iOS.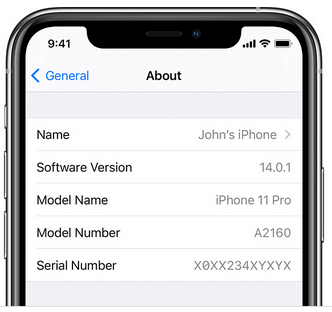 2. Force Restart iPhone with Pink Screen
If the iOS version has been updated to the latest one, you may check whether the issue will be fixed by force restarting your device. This step resets iPhone's current power cycle and solves most of the issues associated with it. However, the method of force restarting an iPhone depends on its generation.
For iPhone 8 or new generations, you have to press and quickly let go the volume up or down buttons, then press the side or sleep/wake button for 10 seconds until your device gets restarted and displays the Apple logo.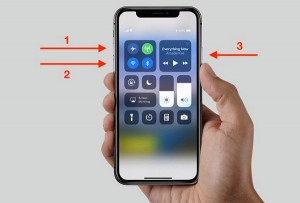 However, if you have an iPhone 7, you can restart it by pressing the Volume Down and Power buttons simultaneously for ten seconds until the device gets restarted and displays the Apple logo.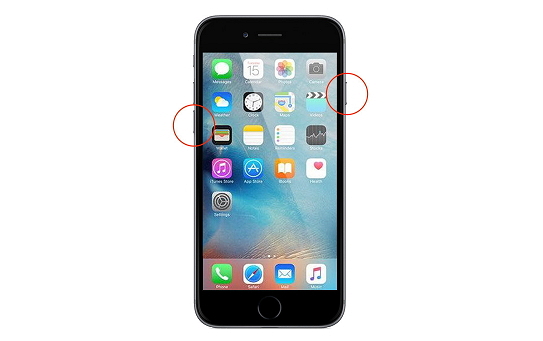 To force restart an iPad with Home button and an iPhone 6 or earlier, press the Home and Power buttons simultaneously for at least 10 seconds until your device gets restarted successfully and displays the Apple logo.
If you are using an iPad that don't have a Home button, please first press and quickly release the Volume Up button, press and quickly release the Volume Down button. Then press and hold the Power button until the device restarts.
Part 3. Top 3 Ways to Fix iPhone Pink Screen
Some iOS users complaint that neither checks above worked when their iPhone screen turned pink. We have learned from the experience and summed up 3 top ways to fix the issue.
Method 1: Fix iPhone/iPad Pink Screen of Death
Whenever your iPhone screen is pink or has other issues with its software, we prefer using iOS repair tools that fix this issue without data loss. Different kinds of tools are available online to solve system issues, including the pink screen of death.
iMyFone Fixppo is a good choice! It is designed to fix different system issues such as iTunes not detecting iPhone in recovery mode, iPhone says not enough iCloud storage, etc.
The Best Compatibility: Support all iOS versions and devices including iOS 16.
Quite Easy to Use: Fix various iPhone issue at home within a few steps.
Without Data Loss: Fix iPhone/iPad/iPod touch without data loss with a 100% success rate.
The Best iTunes Alternative: It employs independently developed technology which makes it possible to fix the issues that iTunes cannot fix.

Follow these steps to fix iPhone pink screen with the professional tool.
Step 1. Download and install your it on your computer. Connect your system or computer to your device and start the process by click Standard Mode from the menu to fix pink screen of death without data loss.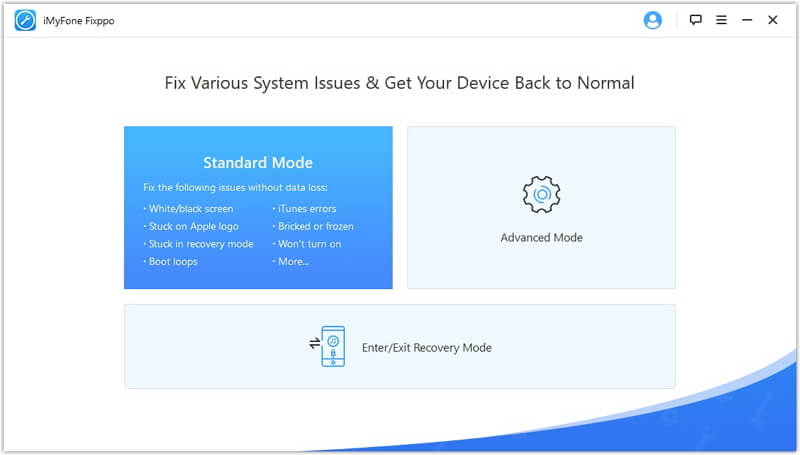 Step 2. Upon detecting your iPhone, please follow the instrutions to put your device in DFU or Recovery Mode. Check your device-related information and click on the Download button to install the firmware.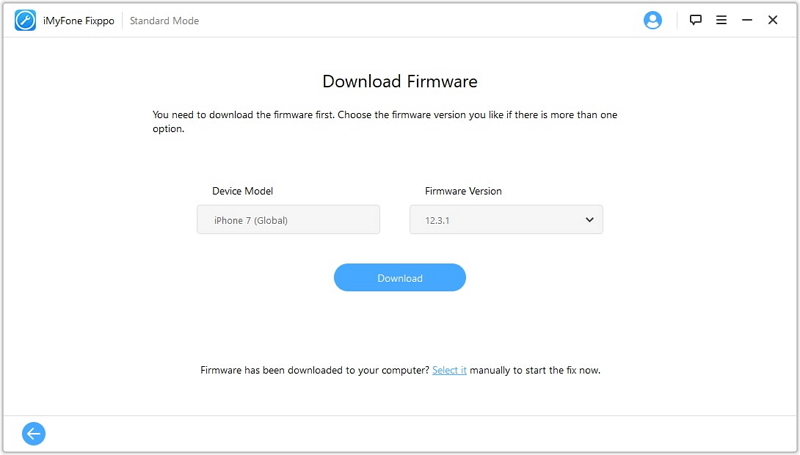 Step 3. Once the firmware has been verified and extracted, click the Start button to solve the pink screen problem. Wait a few minutes until iPhone pink screen issue has been fixed. You will be notified as the process is completed.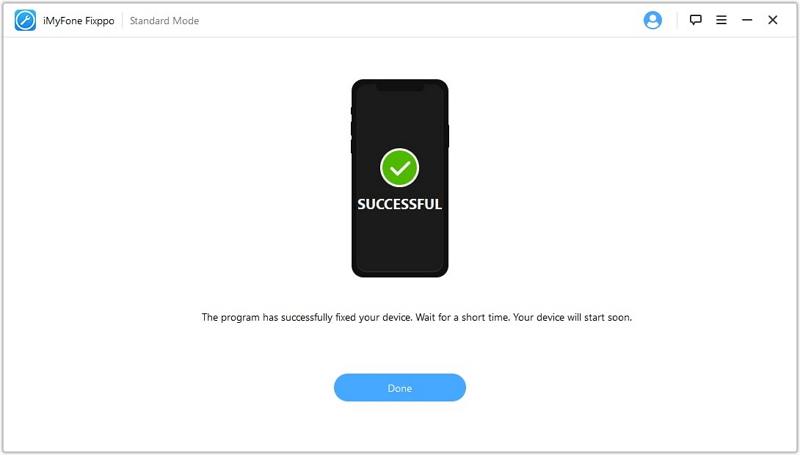 Method 2: Restore Pink Screen iPhone in Recovery Mode
Such users can solve their problems by putting their iPhones in recovery mode. One drawback of this method is that the users loss all their data and saved settings.
Please follow the below steps to restore pink screen iPhone in recovery mode.
Connect your iPhone to a system that has already installed iTunes and make sure iTunes is running on your system.
Put your device into recovery mode. If you aren't sure the steps to get your device into recovery mode, please follow the instructions.
After iTunes has detected your iPhone, a message will appear about the recovery of your device. Agree to this message and restore your iPhone.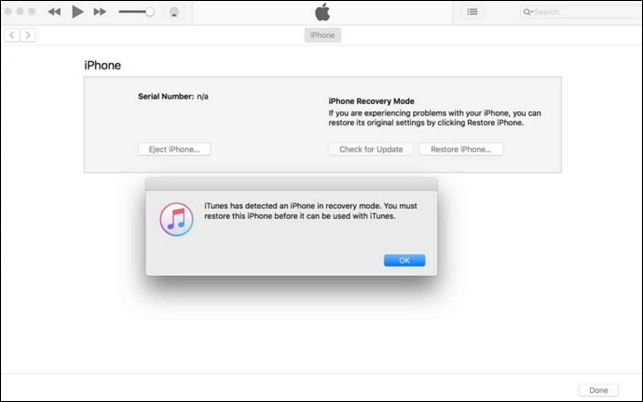 Method 3: Fix iPhone Pink Screen If There Is Something Wrong with Hardware
If your device is still pink screen of death after taking all the above methods, you probably need to contact Apple. You may use the online service or head over to a local Apple store.
If you want to discuss your problem with their technical team at your local Apple Store, make an appointment first to make sure that they'll attend to you on time.
Conclusion
Apple devices like iPhone, iPad, and iPod are known for their superior performance and durability. However, the pink screen is very common as several iOS users have reported it.
There's no need to worry if you have also met iPhone pink screen problem. The issue can be resolved by restarting your device, updating it to the latest iOS, and restoring the iPhone in a recovery mode. However, if you want to fix the iPhone pink screen of death problem without losing your data, try to use the reliable iOS repairing tool - Fixppo! You can get the free trail version by clicking the button below.