It is not a rare incident. You upgrade to the latest iOS 14/13/12/11.4/11.3 only to find out that hundreds of the photos disappeared from iPhone. You may panic a lot, but you don't need to worry too much after reading this article since this happens a lot and more importantly there is something you can do to get your missing photos back.
Common Asked Questions When Photos Disappeared from iPhone
Users who have found the photos disappeared from iPhone may ask a lot of questions. Here we will answer the most commonly asked question below. If you also have an interest in this section, keep reading.
Q 1.Why are My Photos Disappearing on iPhone?
There are many reasons may lead to the same result - photos missing from iPhone. Here are some normal ones you may encounter:
update to the latest iOS version
restore a previous but unknown backup
less storage to save photos
turn off Photo Stream in the camera roll
someone else deletes them without telling you
the photos have been hidden
...
Q 2.Where Has My Photos in Camera Roll Gone from My iPhone?
When you delete a photo, it just changes from "Allocated" to "Unallocated", but leaves the actual data sitting there. Some day, when you create new data, the space for the "Unallocated" entries will be firstly occupied and overwritten with new information. That means before they are overwritten, they do not actually disappear and it is possible to get them back.
As a matter of fact, this article will show you how to get back your photos missing after iOS 14/13/12/11.4/11.3 update. Just sit back, relax and get all the answers.
Part 1: Advanced Recovery Tool to Recover Photos from iPhone
If you do not want to waste time on basic methods, you must choose and rely on an advanced iPhone data recovery tool. In this case, a perfect program is probably the only solution if you need to get your data back. Here is a recommended one - iMyFone D-Back iPhone data recovery.
As recommended and trusted by the famous media sites like Cult of Mac, and Makeuseof, this tool has been popular among these people who are eager to recover deleted or lost iPhone data or ever the data you lost when you update your device to the latest iOS like iOS 14/13/12.1/12/11.4/11.3.
Key Features:
You are able to recover disappeared photos without backup.
You can recover disappeared photos selectively or completely.
It offers a free trial version for you, you can view the photos in iTunes/iCloud backup before recovering.
You can recover disappeared photos without affecting current data on the device.
Aside from photos, you can recover 22+ types of data including contacts, messages, videos, voice memos, notes, WhatsApp messages and many more.
It is compatible with different iOS devices including iPhone 8 and iPhone X/XS/XS Max/XR/11 and iOS versions including iOS 14/13/12.1/12/11.4/11.3.
Option 1. Recover Missing Photos Directly from iPhone
Step 1.After downloading and installing the program to your computer, select the "Recover from iOS device" tab from the main window and then click "Start".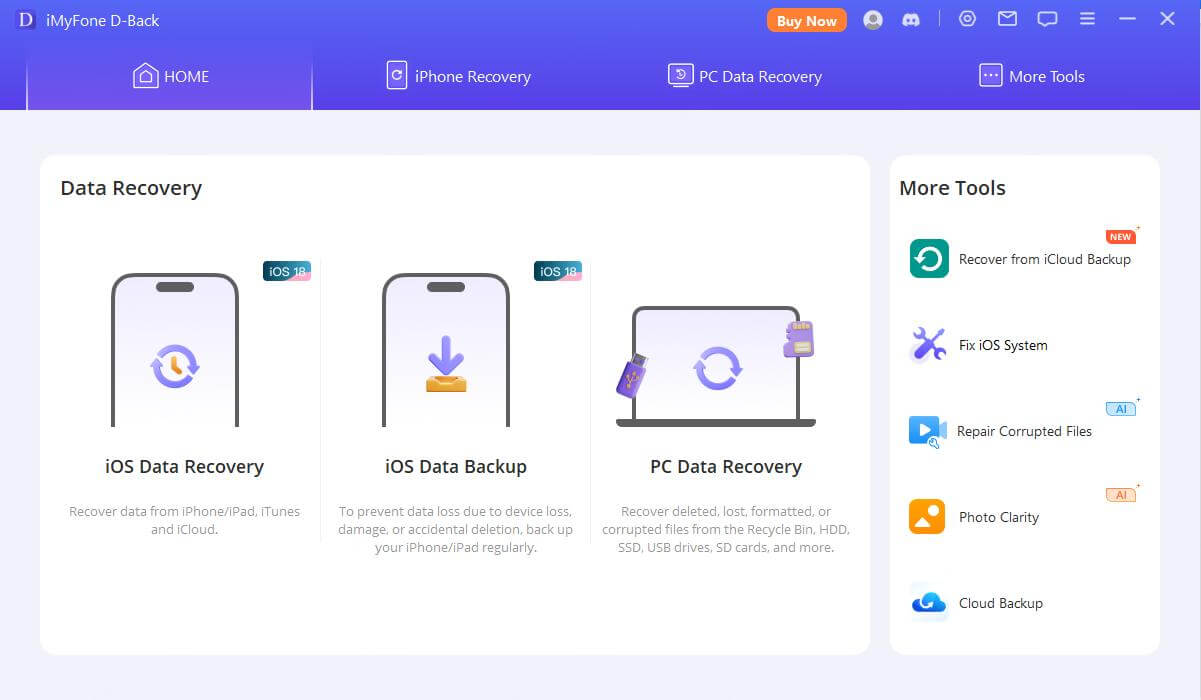 In the resultant window, please remember to connect your device to a computer and click "Next".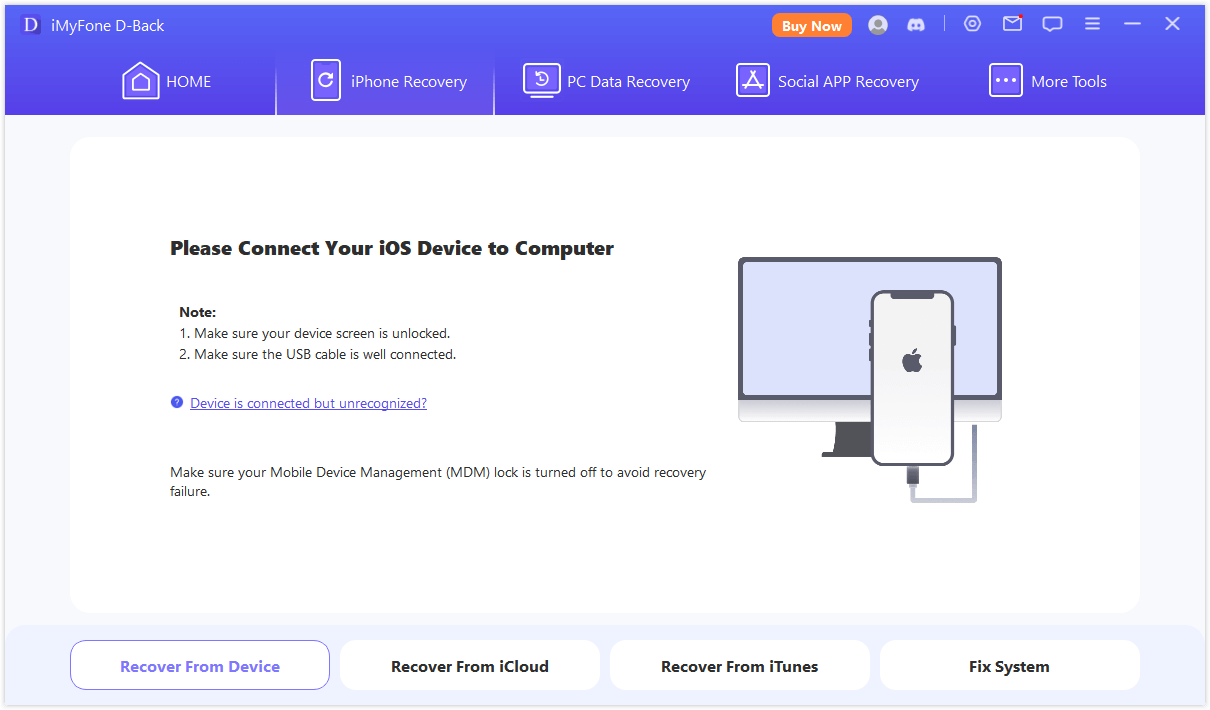 Step 2.Then select "Photo" under "Photo & Video" and click "Scan". The program will start to scan your iPhone.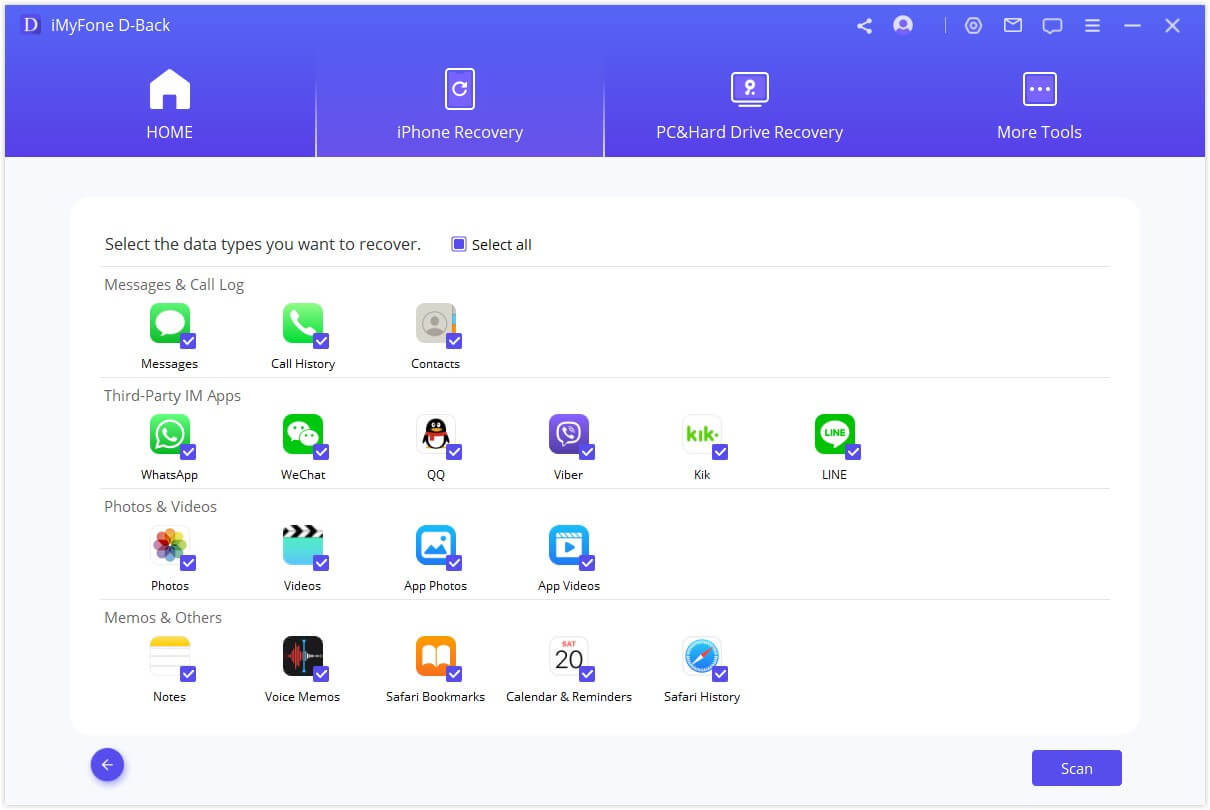 Step 3.Once the scanning process is complete, select the missing photos and then click on "Recover". Then you can choose a location on your computer to store the recovered photos.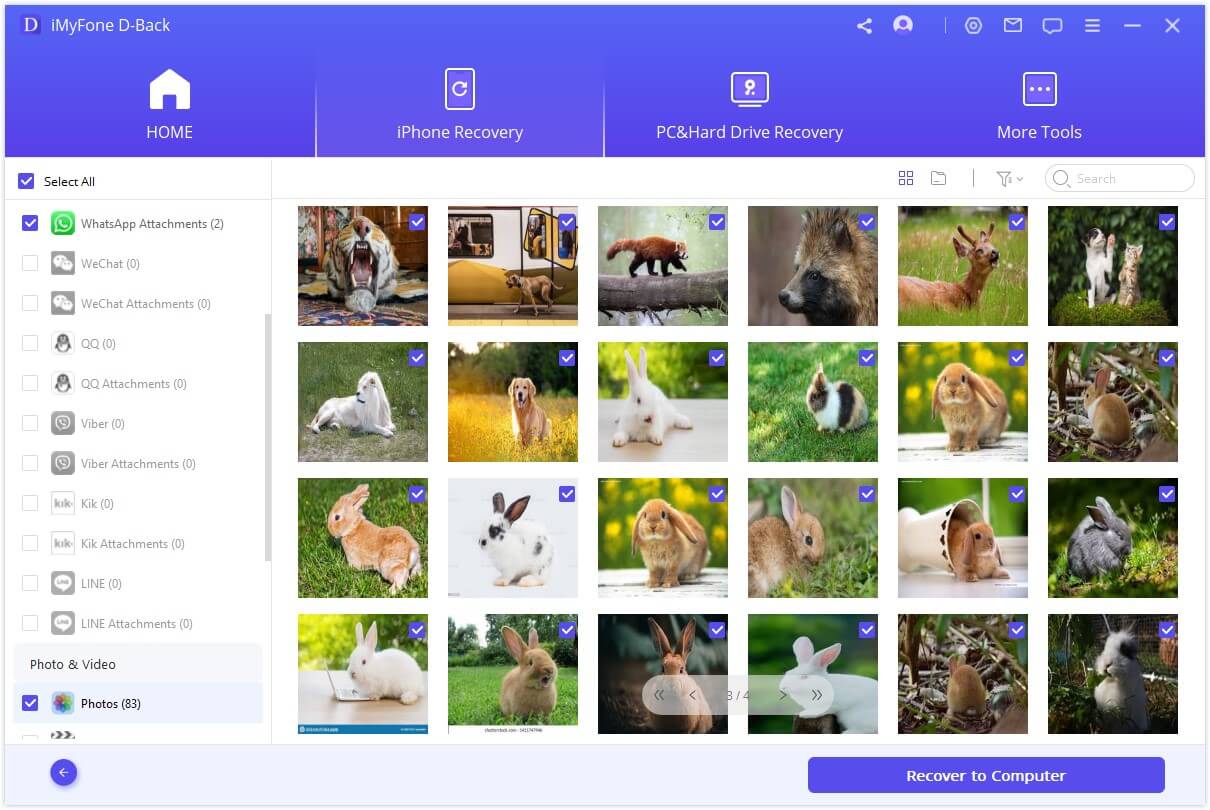 Option 2. Recover Missing Photos from iTunes Backup Files
Follow these simple steps to recover the photos from an iTunes backup file.
Step 1.From the main menu, select "Recover from iTunes Backup" and then click "Start" to begin.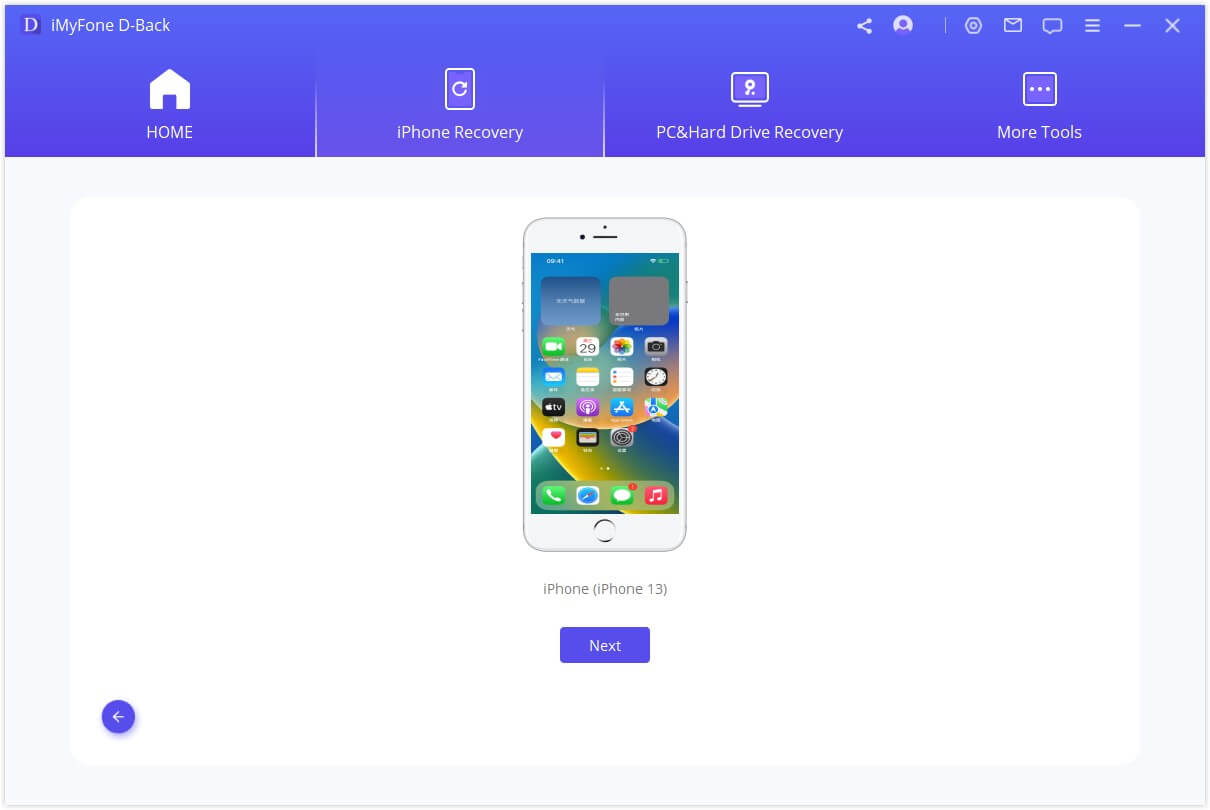 Step 2.Choose the iTunes backup file that contains the photos you want to recover and then click "Next". In the next window, choose "Photo" and then click "Scan" to continue.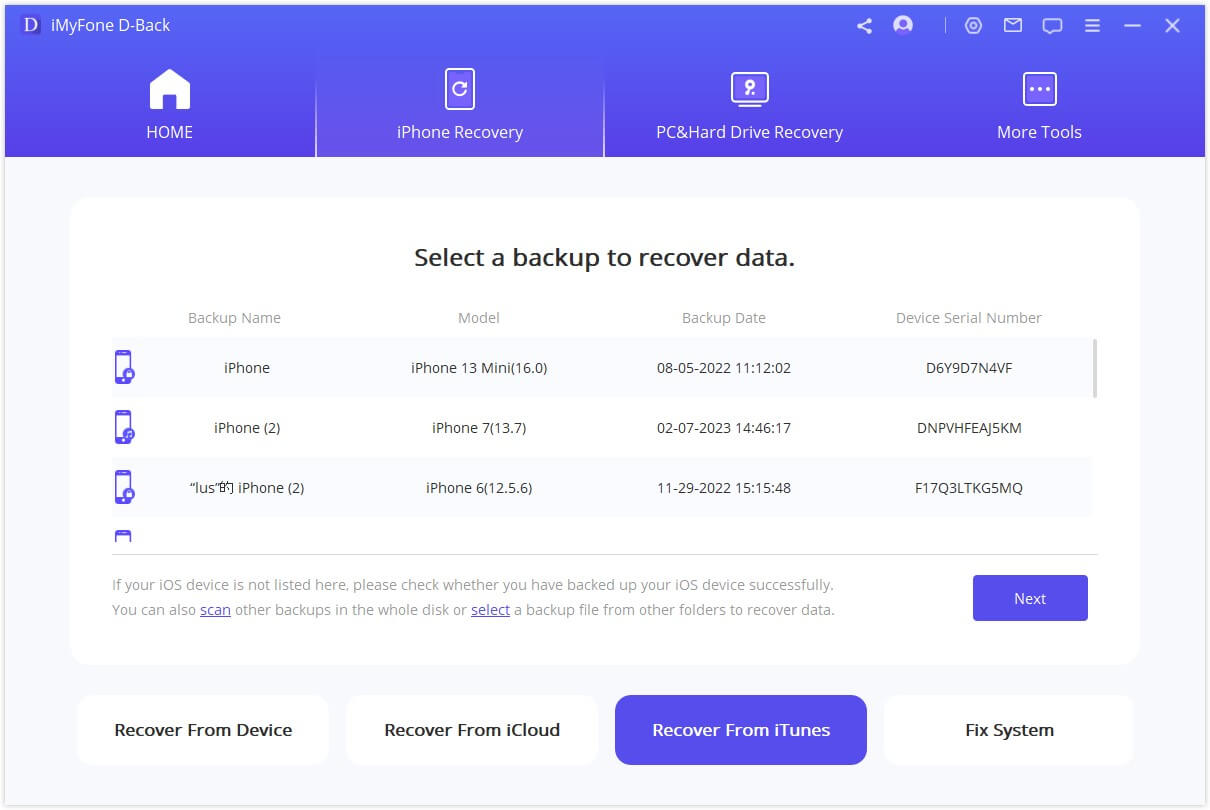 Step 3.When the scan is complete, select the photos you want to recover from the results displayed and then click "Recover" to get the photos extracted to your computer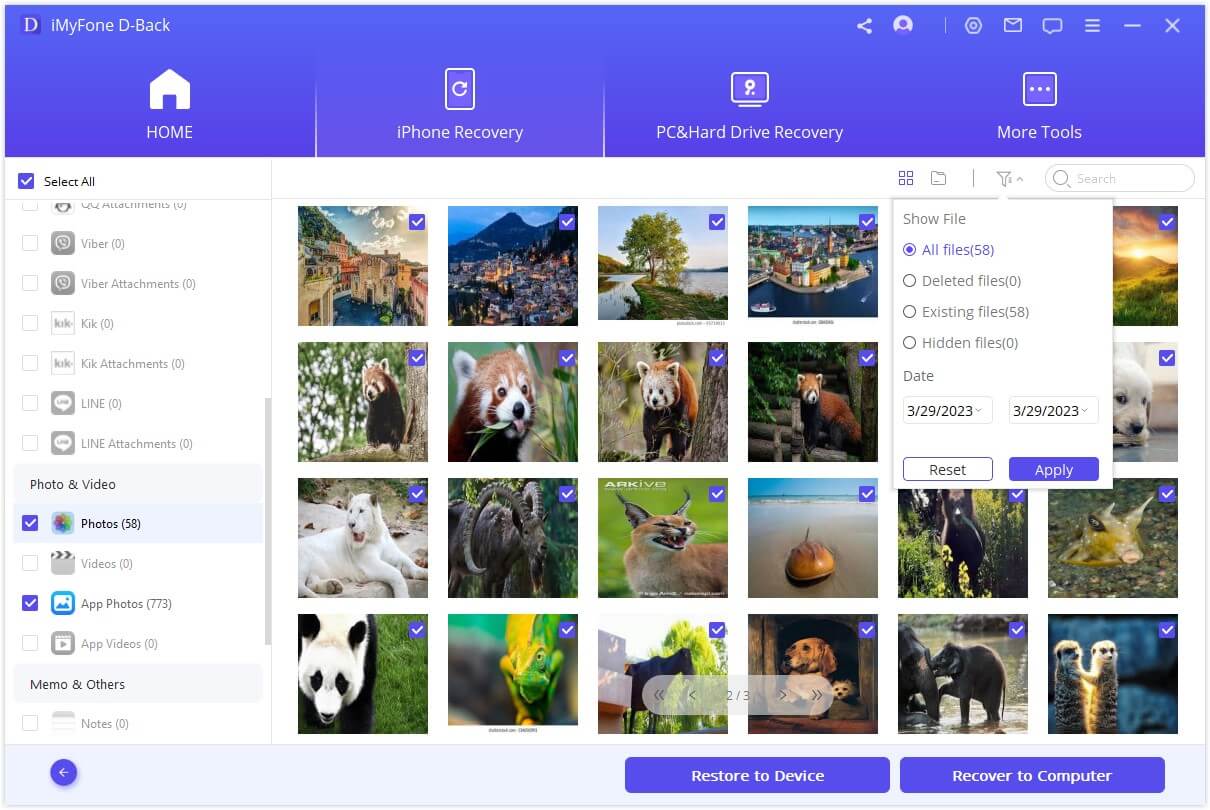 Option 3. Recover Missing Photos from iCloud Backup Files
If your photos disappeared off iPhone but are still in iCloud backups, you can also recover data from your iCloud backup in the following simple steps.
Step 1.From the main menu, choose "Recover from iCloud Backup" and then click "Start".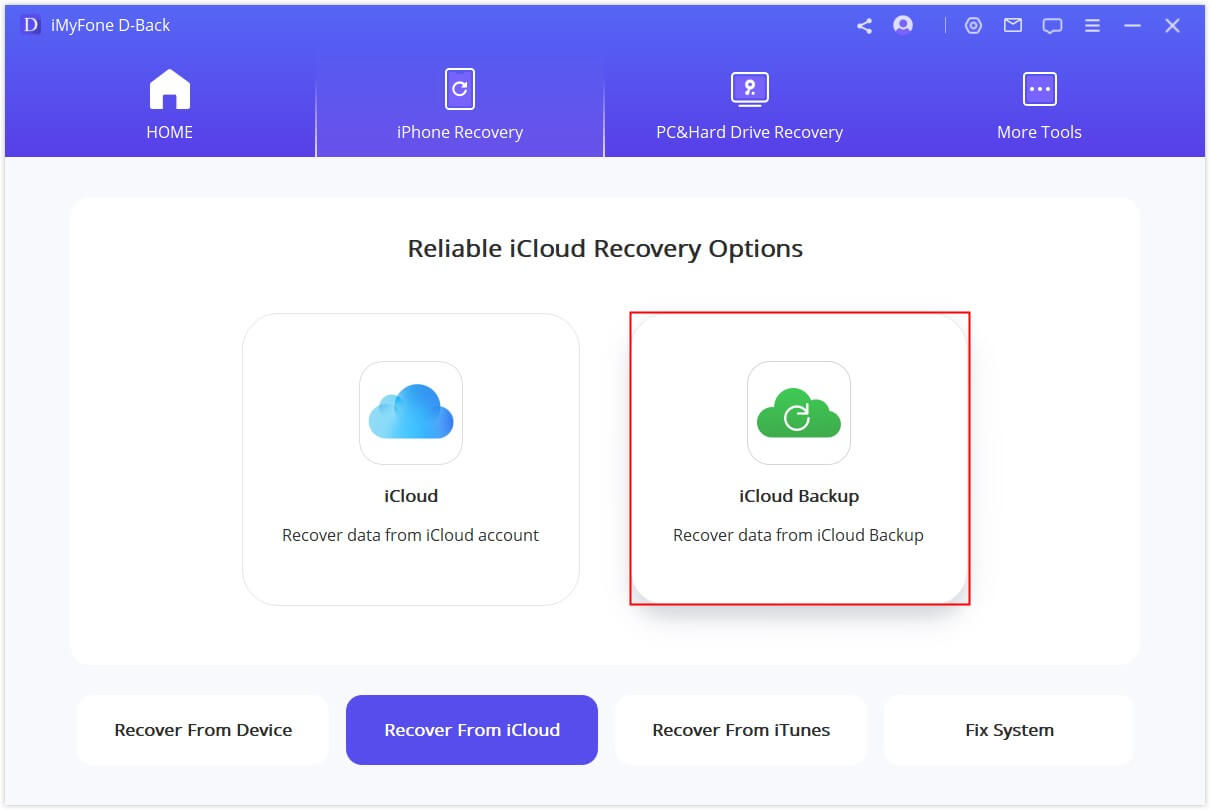 Step 2.Sign in to your iCloud account. The program will then display all the iCloud Backup files on your account. Select the one that likely has the missing photos and then click "Next". Then choose "Photo" as the type of data you want to recover.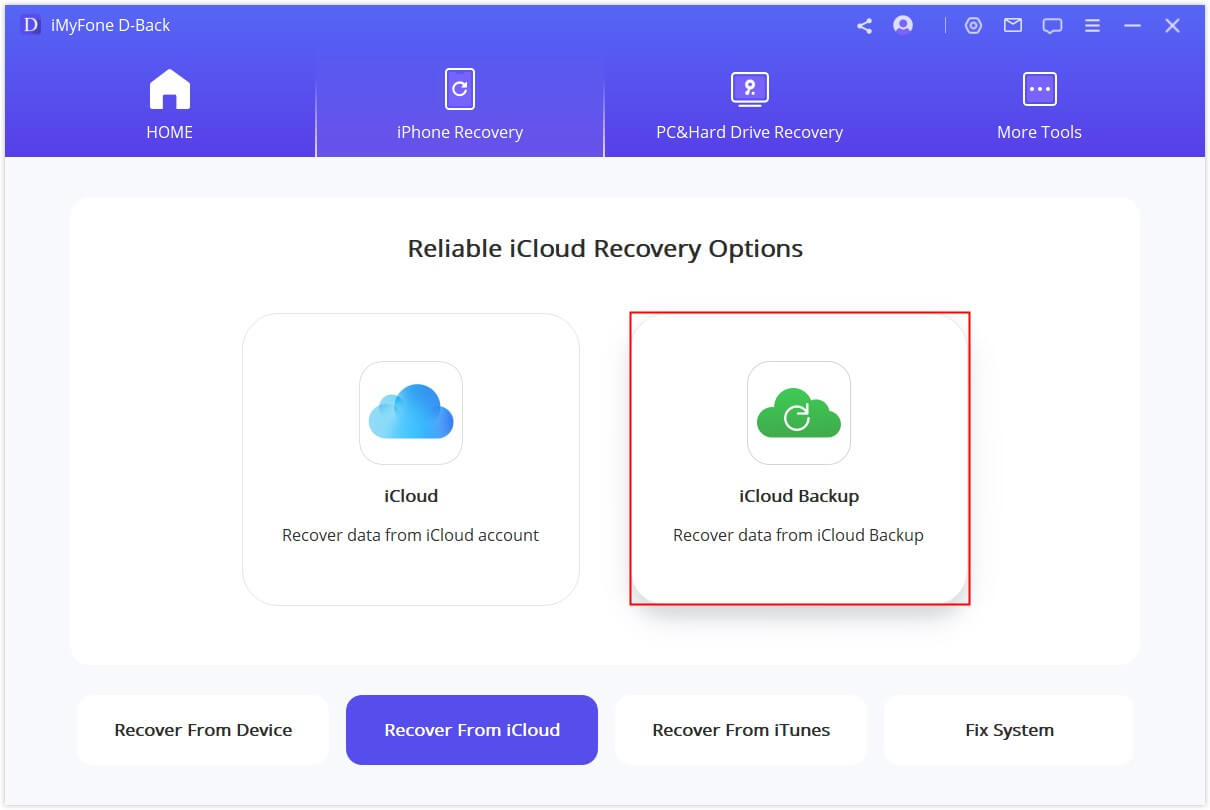 Step 3.The program will begin scanning the backup file for the photos. Once the scanning process is done, select the missing photos from the results page and then click "Recover" to get back the disappeared photos.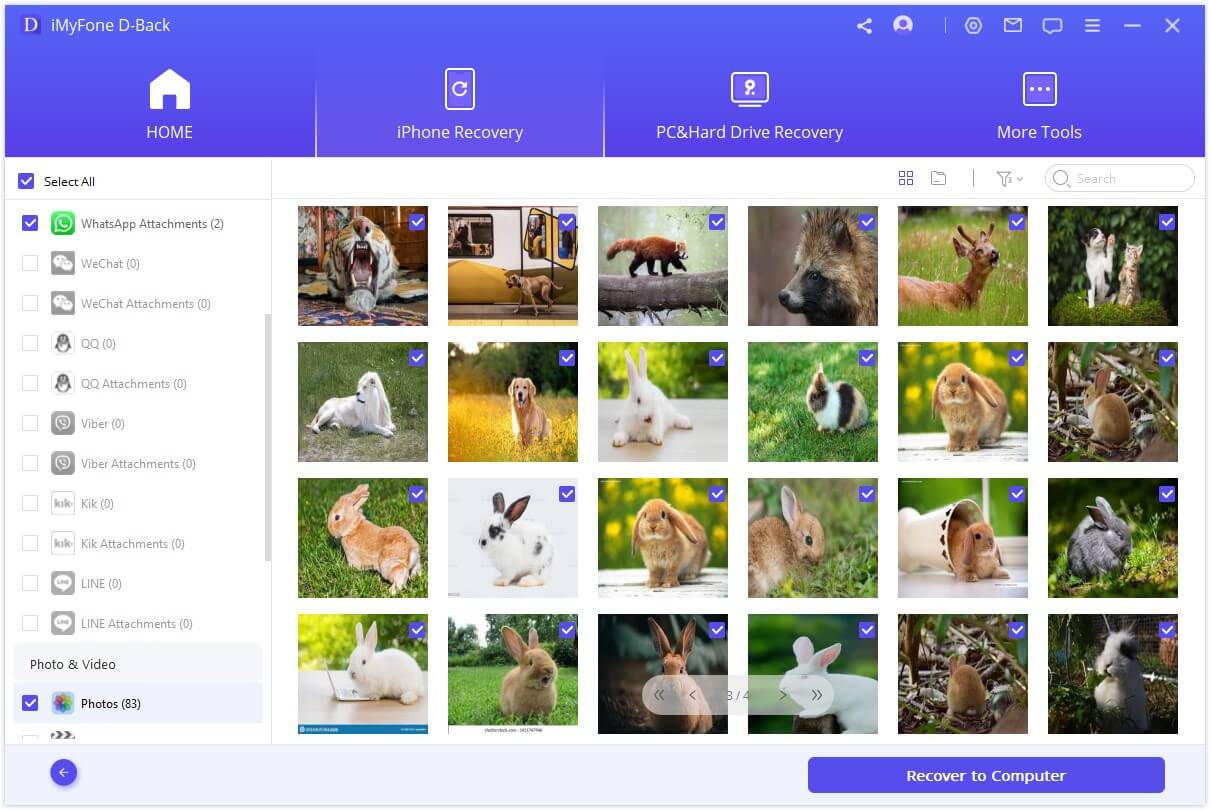 Note
Here is the true user review of the advanced iPhone data recovery tool we have mentioned above.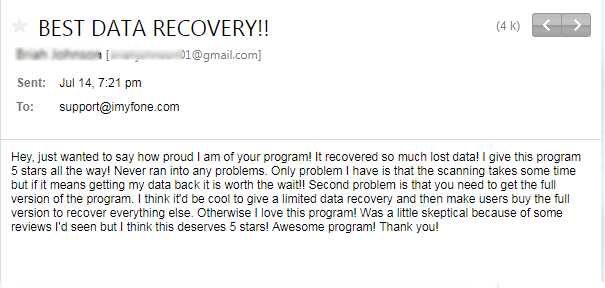 Part 2: Basic Ways Apple Says You Can Do
There are also free ways to recover your disappeared photos from iPhone. However you can only use them in some particular situation or need a backup, you can't recover your photos without backup using these free methods. Anyway, the following are just some of the things that Apple rightly advises you should do when you discover some or all of the photos on your Camera roll are missing.
Option 1. Check the Recently Deleted Folder
You may have accidentally deleted the images, to recover photos in recently deleted folder, just follow these steps:
Step 1: Go to Photos > Albums > Recently Deleted.
Step 2: If you find them there, move them back to the "All Photos" folder. You do this by selecting the images and then clicking "Recover". Confirm that you want to recover the photos after that.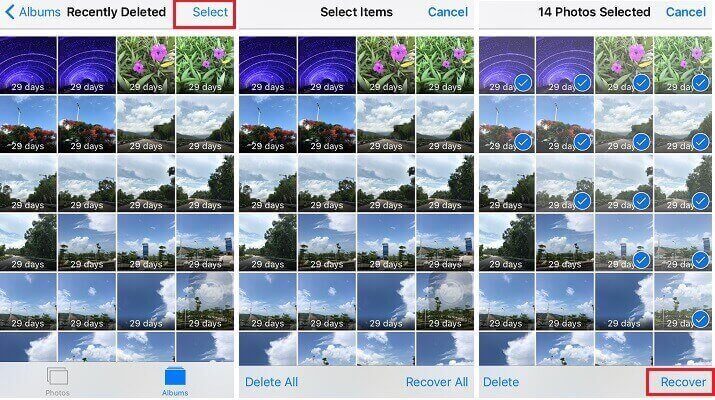 Option 2. Make Sure iCloud Photo Library Is Turned on
If you took the image with another device and can't see it on your iPhone, you may just need to turn on iCloud Photo Library. To do this, go to Settings> iCloud> Photos and then turn on "iCloud Photo Library". Please make sure the network is active. Then you just need to wait for a while and the photos will be synced to your iPhone.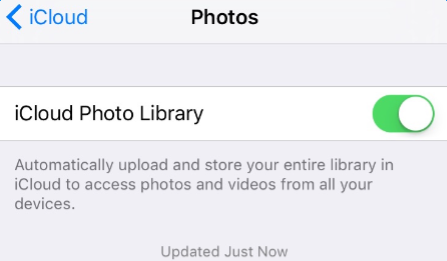 Option 3. Sign in with the Same Apple ID
It is also very likely that you are not seeing the photos because you are not signed in with the same Apple ID on all your devices. You can check how you are signed in, in Settings.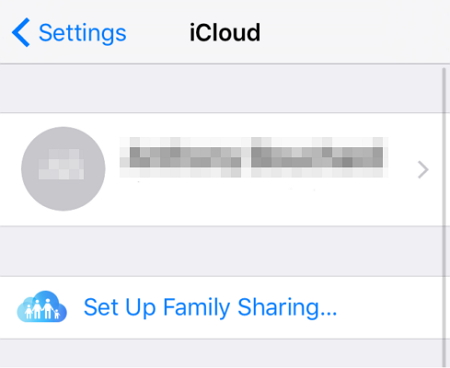 After reading this guide on how to get photos disappeared from iPhone, we really hope you can find a proper solution to solve your own issue. If you still have some doubts, just leave your comments below.