If you've recently updated to the latest iOS 16 and your software update failed, here you are! There are many reasons for this error message appearing on iOS software update screen, it can be frustrating to diagnose.
In this post, I will show you all the information you need to troubleshoot an iOS 16 software update fail. Let's move on!
Part 1: What Cause iPhone Software Update Failed?
Many reasons cause this issue in iOS devices. We will mention the most common ones here.
Wrong Network Connection: Your phone may not be connected to the internet, or the network it's trying to connect to is down. This can happen if you're using a cellular data plan and are out of range on Wi-Fi.
Less storage space: You have less free space on your device than it requires.
Unable to connect to the Apple update server: Your iPhone software update failed because the Apple update server could not connect to your device. Sometimes there is an issue in the Apple server, and many people need to encounter it.
Device shut down during the process: The problem happens when your device is turned off during the update. The process faced a disturbance and caused the iPhone software update to fail.
Part 2: Basic Checks to Fix iOS 16 Software Update Failed
Here are some basic and easy ways to check why iOS 16 software update failed. Make sure to follow the instructions carefully.
1

Check the Internet Connection
The first thing you need to do is check the internet connection on your iDevice. To upgrade to iOS 16, you shouldn't utilize cellular data or unencrypted Wi-Fi. Additionally, iPhone will not update and will say that there is no Internet connection if the Wi-Fi is extremely slow or unstable.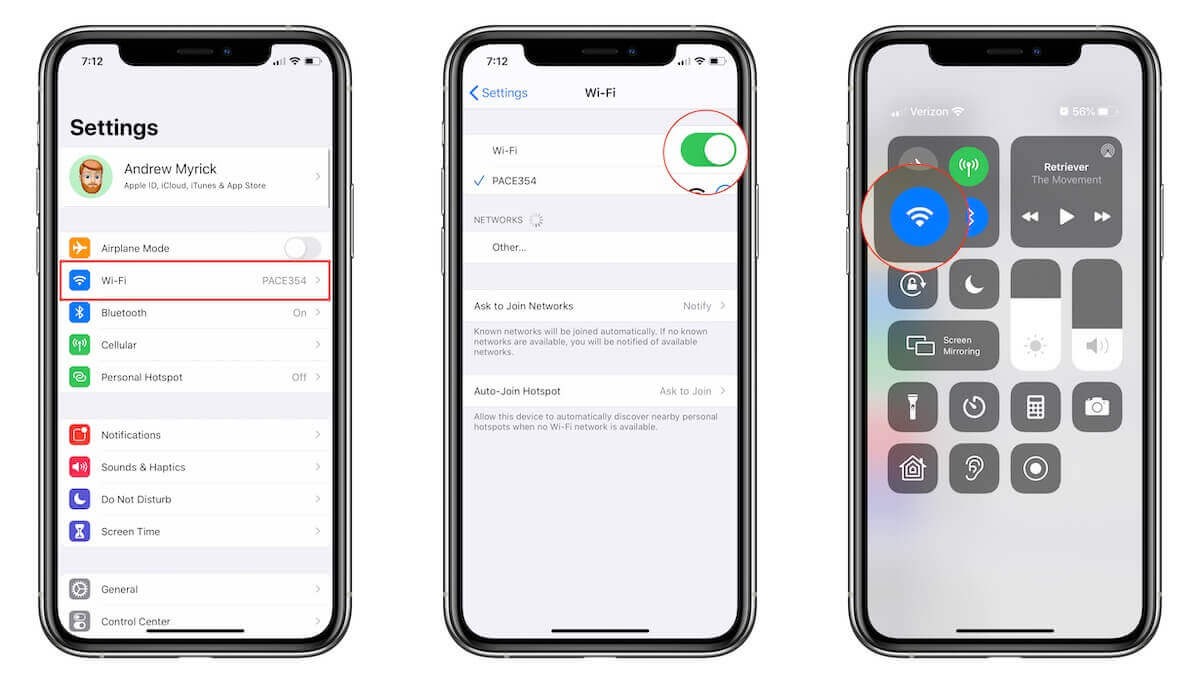 2

Check the Free Space on iPhone
Depending on the model of your iPhone, the new iOS upgrade requires a specific amount of free space, at least 8GB. If you see the error message "Free Up Storage space before updating to the newest iOS," follow this guide. Try removing extra data to free up some space to eliminate the iOS 16 update failed problem.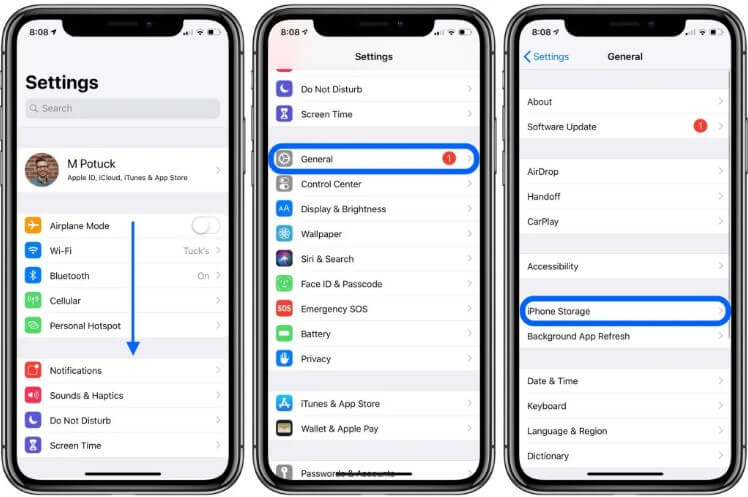 3

Check the Apple System Status
It can be a short-term issue due to the Apple service outage in your area. Due to millions of update requests arriving quickly after the release of a new iOS or announcement, some locations may experience a significant server load. As a result, you may check the system status on Apple's official website.
4

Restart Your iPhone and Try Again
You may clean up your device's trash files and freshen its memory by performing a forced restart. It's a simple technique to resolve small system issues and fix any iOS bug. Therefore, if you see the problem notice "Unable to install iOS 16," you might try to restart your iPhone or iPad forcibly.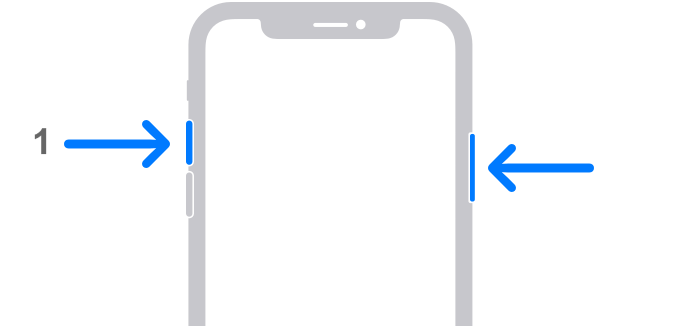 Part 3: Practical Ways to Fix iOS Software Update Failed on iOS 16
In this part, we will tell you the practical ways you can use to fix iOS 16 software update failed problem. Read and follow the instructions carefully.
1

Install iOS 16 via iTunes
In this way, you need to use a PC or Mac to upgrade to iOS on the iPhone, which has the most recent version of iTunes and the Finder on Mac. Because there is no iTunes with macOS Catalina or newer, we may update and restore the iOS device using the Finder.
Follow the instructions below to install iOS Upgrade Using iTunes/Finder on PC/Mac.
Step 1. Connect iPhone to Finder or iTunes on a PC or Mac. Choose a device on the Finder sidebar on a Mac or iTunes on a PC.
Step 2. To install the iOS 16 software update on the iOS device, click Update apple phone when it displays.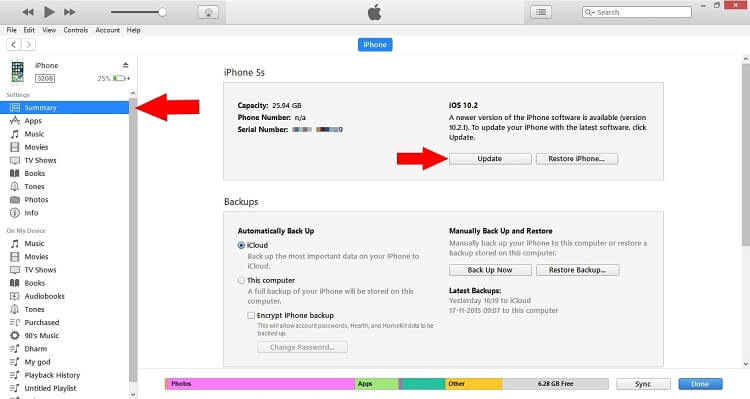 Step 3. PC and Mac applications must first be downloaded before installation may take care of the PC. So please wait until you see the welcome screen on an iOS device before unplugging it.
---
2

Update to iOS 16 using iMyFone Fixppo
Using a third-party tool is another option for the iOS 16 upgrade problem. If you're looking for a way to fix your phone without wiping the data on the device. Here, we'll suggest that you use iMyFone Fixppo. With only a few clicks, you can repair many system problems on all iOS devices with a one-stop system recovery tool. It will enable you to repair the iOS 16 software update failure quickly.
Fix iOS System Problem without Data Loss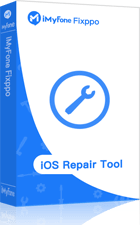 iMyFone Fixppo
Step 1. Install iMyFone Fixppo on your PC. Open Fixppo and select Standard Mode from the options menu in the windows taskbar. After connecting the iPhone to the computer, select Next.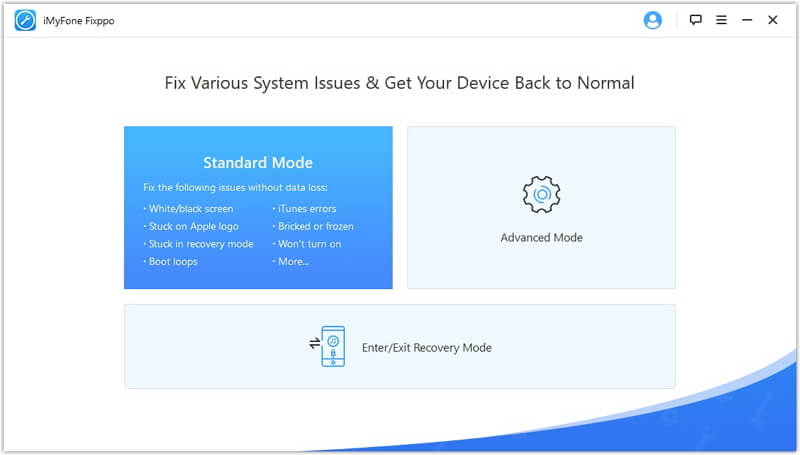 Step 2. Follow the on-screen directions to put it in DFU or recovery mode.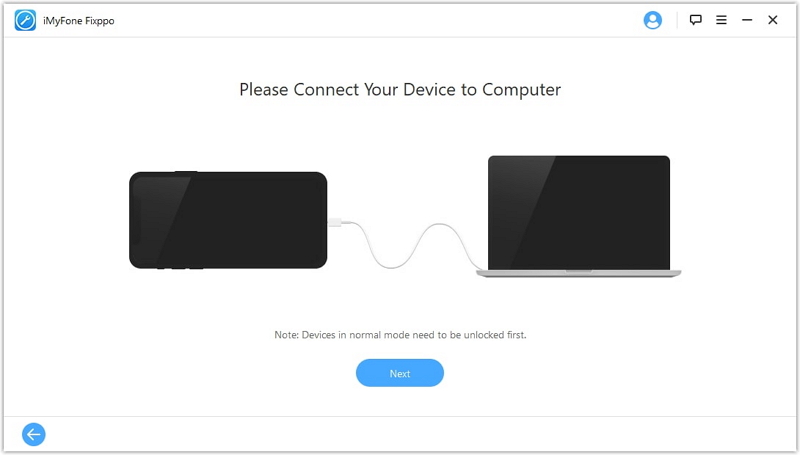 Step 3. When the phone is in recovery or DFU mode, select Download to download the firmware.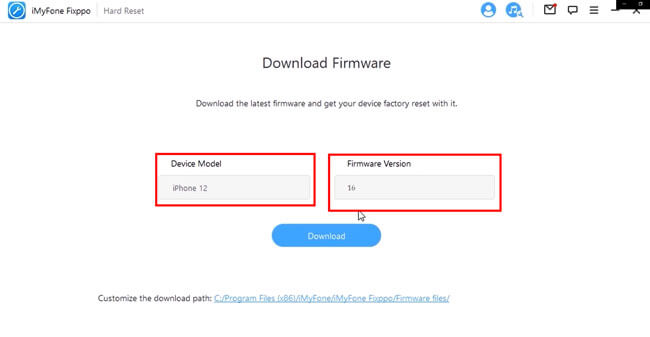 Step 4. When the download is completed, click Start to begin the repair process. During the repair, keep the device connected.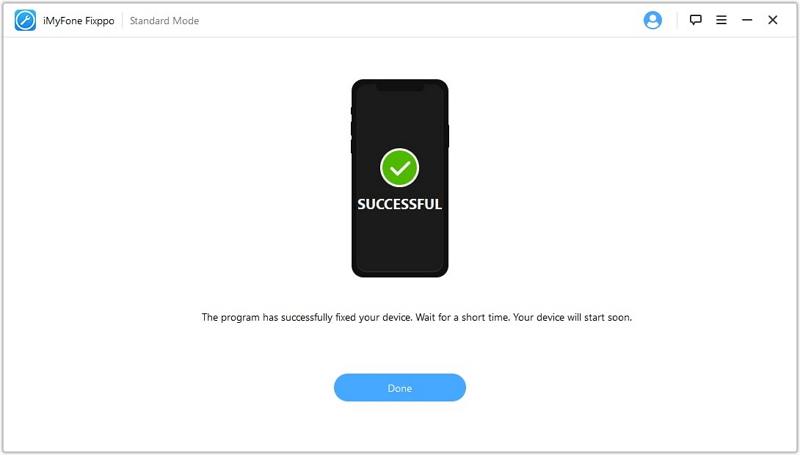 And it's done.
---
3

Manually update using IPSW Firmware
It is possible to upgrade your iPhone by manually getting the IPSW firmware files. IPSW files are firmware downloads for particular iOS models and Apple hardware. These files can be use to upgrade iOS with iTunes manually.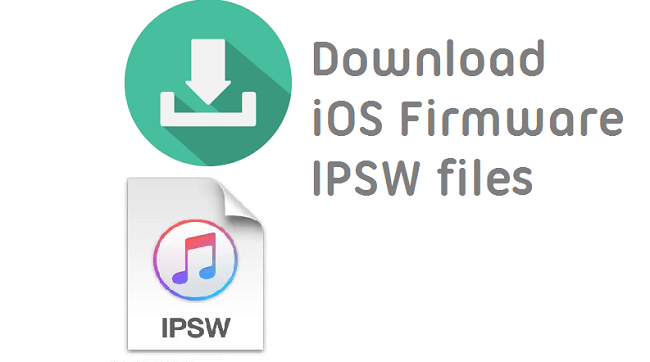 Step 1. Download the IPSW file to your Mac or PC, and choose the iPhone model and required iOS upgrade from the drop-down menu. Select the "Download" option.
Step 2. Link your iPhone to your computer and open iTunes, then choose your iDevice.
Step 3. Choosing the IPSW firmware file involves:
On Windows: In iTunes, press the SHIFT key while selecting Update.
On Mac: Using the OPTION key, choose Update in iTunes.
Step 4. Click to choose the IPSW file you downloaded to your PC. Choose Start of the iOS upgrade.
Conclusion
These tips might help you fix the failed iOS 16 software update issue. We hope that you find these solutions work well for you. If you don't want to fix this problem with complex steps, just try iMyFone Fixppo! Don't forget to share this guide with your friends if it helps.