Question
Hi, I'm Carl. I was wondering how long iPhone update takes usually. I set my iPhone 13 for iOS 16 update nearly a couple of hours ago and it's yet not been any further then Apple logo. I'm talking about OTA update by the way. Any help is much appreciated.
Evidently the update of Carl's iPhone is stuck. If you have encountered a similar problem like Carl, maybe your iPhone is stuck on other stages when updating, fret not! Assuming that you're connected to a high speed internet connection (a Wi-Fi, for instance) and have sufficient amount of space available in your device, here are some information that may help you to deal with your situation.
1. How Long Does It Take to Update iPhone Generally
To answer the question "how long does it take to update iPhone" we carried out some math. We noted down the approximate time fragments required to get through the OTA update process and came up with these numbers. Depending upon your internet connection speed, the iOS update download may take up anywhere between 2 to 15 minutes. Later, the installation may eat up nearly 5 to 20 minutes. Lastly, setup iOS 12 for first time use requires another 2 to 5 minutes. That concludes, 15 to 40 minutes is generally the total time consumed to get through an OTA update process.
| Operations | Time |
| --- | --- |
| Download iOS 12 | 2 to 15 minutes |
| Install iOS 12 | 5 to 20 minutes |
| Set up iOS 12 | 2 to 5 minutes |
| Total Time Consumed | 10 to 40 minutes |
Note: The values defined above are not the exact values rather are just an approximate time frame you should keep aside, in general, when opting to upgrade your iOS firmware version. The time that iPhone update takes exactly cannot simply be defined because that varies from device to device.
2. What Influences the Time that an iPhone Update Takes
Well, the greatest and the deciding factors which actually answer to these questions are on what iOS version your iPhone have currently and how much data you have on your device now. That implies:
If you're running on iOS 12.1.1 and are upgrading to iOS 12.1.2 or iOS 12.2, the list of advances required are the least, eventually, decreasing the update size to the least. For your information, iOS 12.2 update for a new iPhone X is available at only 83 MB file size, while for iPhone XS it is 156 MB. For other iPhone or iPad models running on iOS 12.1.1, the update file size's nearly the same as that of iPhone X or XS. But in case you're running on iOS 11.4.1 or older, the list of advances required will be way more higher, eventually, having much larger file size to download.
If you have very large size of data, it will take longer time to refresh the software.
Therefore, if you're moving from the former iOS version to the latest one or you are updating an iPhone you bought recently, the time needed is much less.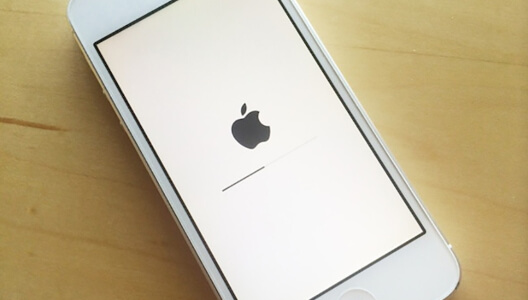 3. How to Fix "iPhone Update Stuck"
iPhone update doesn't always go well. Sometimes it takes far more time then expected and it seems the progress is stopped. In such case, it is very likely that the update gets stuck for some reasons. You may wish to opt for a faster and better alternative to get things done smoothly. For this purpose, here we bring you the most viable option, iMyFone Fixppo (iOS 16 supported).
This powerful tool not only gets your iPhone device updated to the latest firmware version or downgrade it to the previous available firmware, but also fixes any of the prevailing iOS related issues at the same time. Its exclusive and independently develped technology will bypass the problems that may occur during the updating process. Moreover, your data remains intact and will not be affected at all.
Step 1 – Download and install iMyFone Fixppo onto your computer. Launch it afterwards and hit the 'Standard Mode' from the main interface. Then, you need to plug your iPhone into your PC with the help of an authentic lightning cable.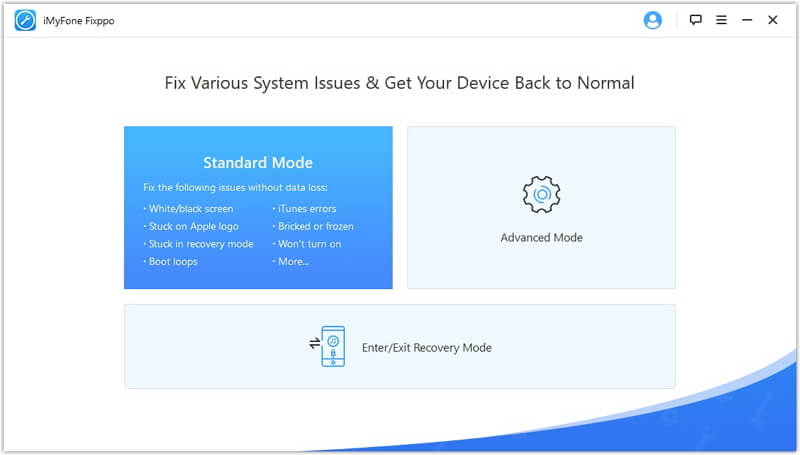 Step 2 – Push the 'Next' button. If the tool isn't able to detect your device automatically, you'll be asked to boot your device into Recovery/DFU mode using the on screen instructions.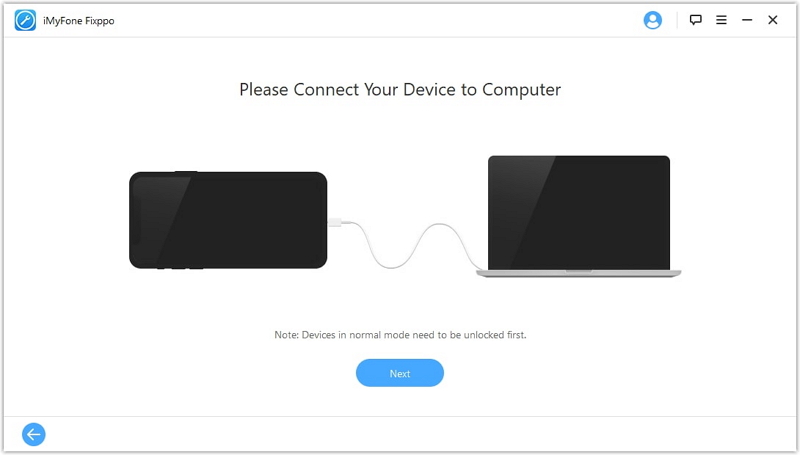 Step 3 – Next, hit the 'Download' button on the following screen to start downloading the latest iOS firmware (detected automatically by the tool) for your iPhone.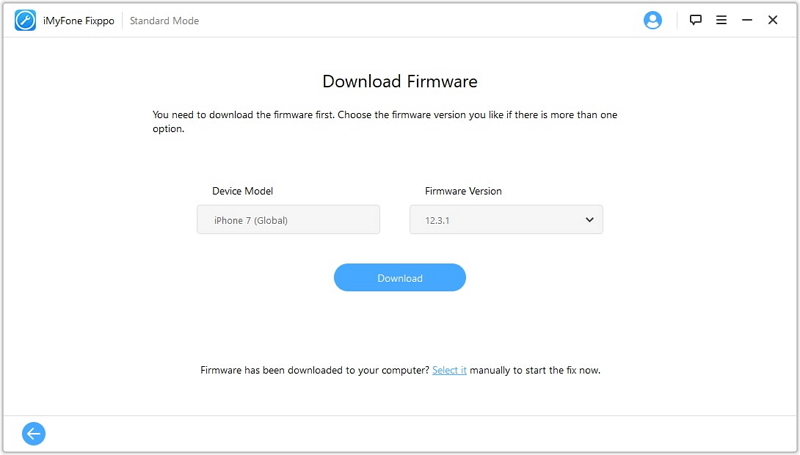 Step 4 – Once the download completes, push the 'Start' button. This will initiate updating your iPhone to the most recent firmware version. The process will be finished soon and you device will restart normally.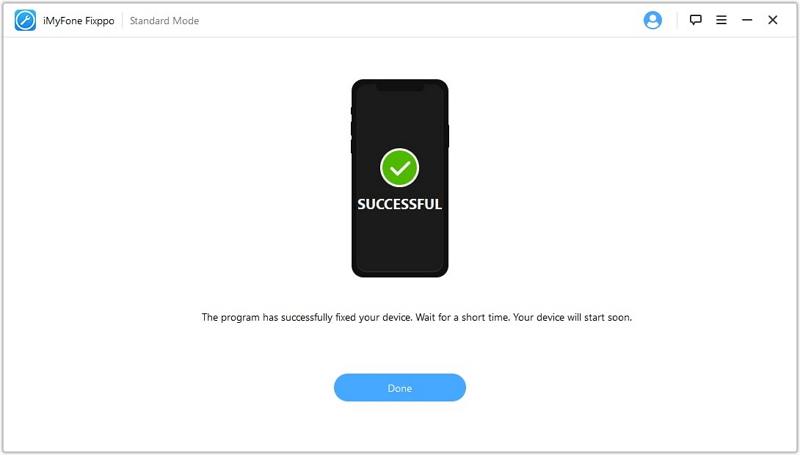 As we introduced above, iMyFone Fixppo can not only update your iPhone smoothly, but also fix various kinds of iOS problems, such as iPhone stuck in recovery mode, black screen, white screen, reboot loops, and so on. Check the feedback from its users below.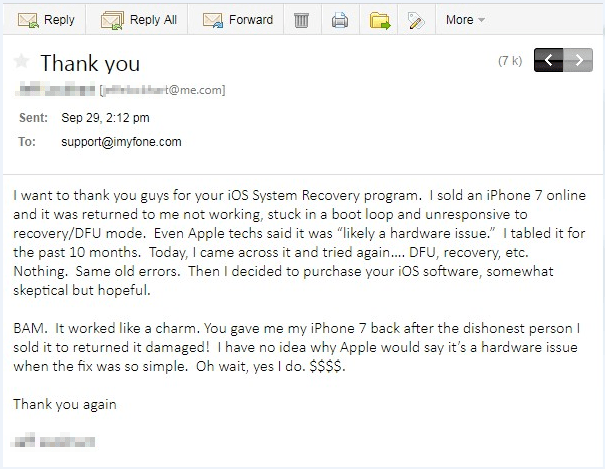 4. A Tip: How Do I Stop My iPhone from Updating?
Just in case you don't want to update your iPhone and feel like to cancel out an ongoing iPhone iOS update now, quickly consider performing the below mentioned instructions before the iOS update gets started.
First, launch 'Settings' > hit 'General' > select 'Software Update' > ensure the download has yet not completed.
Hit the 'Home' button quickly to get into 'Settings' again. Hit on 'General', opt for 'iPhone Storage' and then hit on 'iOS' option.
Lastly, hit on 'Delete Update' and confirm your actions.