An iPhone update is not just one of the best ways to bring new features to your device but is also the best way to ensure that your device is running efficiently and all features can work as they should.
An iOS update will often come with bug fixes designed to remove any software and setting glitches that can cause various iOS issues. This is the most important reason why you cannot skip an iOS update.
Usually, the process of updating the device is easy: go to Settings > General > Software update and you're good to go. But what if this process fails for one reason or another?
This is a pretty common problem that can be caused by several factors. In this article, we are going to be looking at some of the reasons why your iPhone OTA update is not working and then offer you an alternative solution.
Part 1. Why iPhone OTA Update Not Working
There are several reasons why an iPhone OTA update is not working. The following are some of the most common ones.
1. Inadequate Storage Space
If your device doesn't have adequate storage space, an OTA update will not work. The software update takes quite a bit of space on your device and may fail to complete if there is inadequate storage space.
In this case, the best course of action would be to remove or relocate some of the data or apps on your device. If you are unable to free up space on your device, try updating the device using your computer.
2. Unstable Internet Connection 
If you are unable to update the device OTA because the process is taking too long, the problem could be a slower internet speed.
In this case, it may be a good idea to change the Wi-Fi network you are using or switching to Wi-Fi if you are using a cellular data network.
3. You are Unable to Reach the Servers
If you see the error messages "unable to check for update" or "unable to verify update" when trying to update the device over the air, this is an indication that your device is unable to reach the Apple servers. The best thing you can do when this happens is to simply try the update at a later time when the Apple servers are not too overwhelmed or update the device via computer.
4. Update Doesn't Complete
The update may fail to complete if the device runs out of battery. It is important to keep the device connected both to a power source and a stable internet connection. If the update fails to complete, or the progress bar fails to move for a long time, restart the device and try updating the device again.
Part 2. The Best Alternative to Update Your iPhone with Ease
If you are unable to update the device over the air, one of the alternatives may be updating the device via iTunes. But as you probably already know, updating via iTunes is not a desirable solution since the process can often take longer than necessary and is prone to problems of its own.
Luckily, there is a solution that can help you update the device via the computer easily, quickly and without any errors. The tool is iMyFone Fixppo - an iOS system recovery tool that can also be used to update the device.
The following are just some of the features that make iMyFone Fixppo and ideal solution when you are unable to update the device.
It allows you to easily download the iOS firmware of your choice, updating the device in 3 steps.
It is easy to use: all you have to do is connect the device to the computer, launch the program and download the necessary firmware.
It supports all iOS devices including iPhone 11 Pro Max and all iOS versions including iOS 16.
It is also an ideal way to fix other iOS issues with a  100% success rate.
To use Fixppo to update the device, download and install the program on to your computer and then follow these simple steps.
Step 1: Launch the program and in the main window, select "Standard Mode". Connect the device you want to update to the computer using USB cables.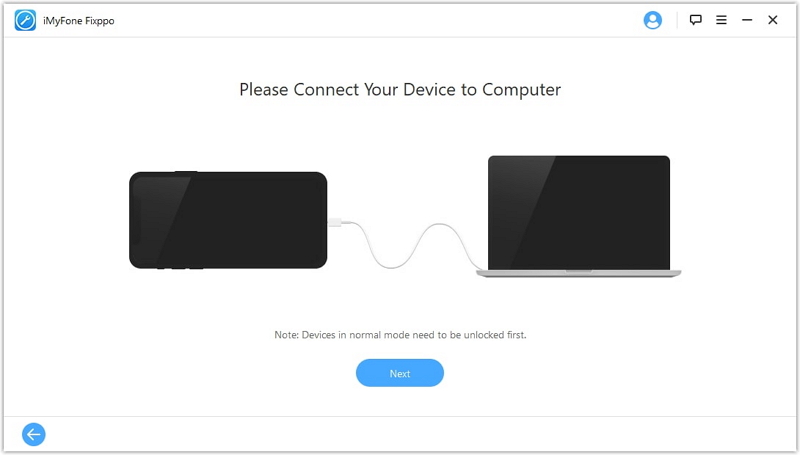 The program should detect the device. If this doesn't happen, the program will prompt you to put the device in DFU or recovery mode. Just follow the steps on the screen to put the device in DFU or recovery mode.
Step 2: Once the device is detected, you will be presented with various iOS versions for your device. Select the most appropriate and then click "Download".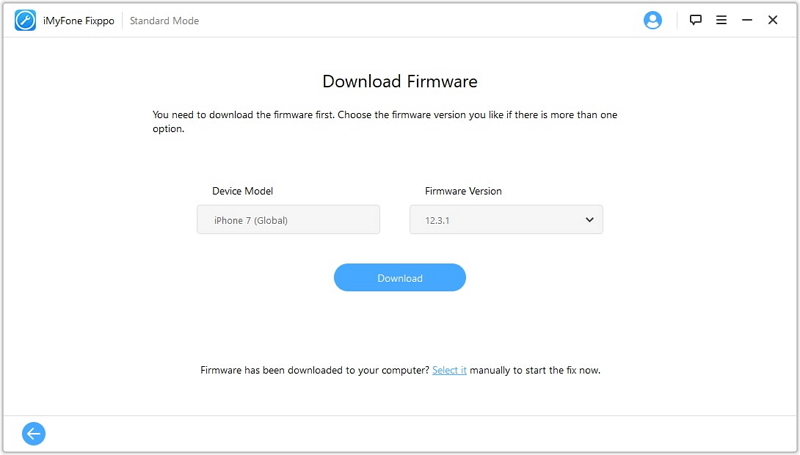 Step 3: When the download is complete, click "Start" and the program will install the latest firmware on to your device while fixing some iOS issues that may be present on the device.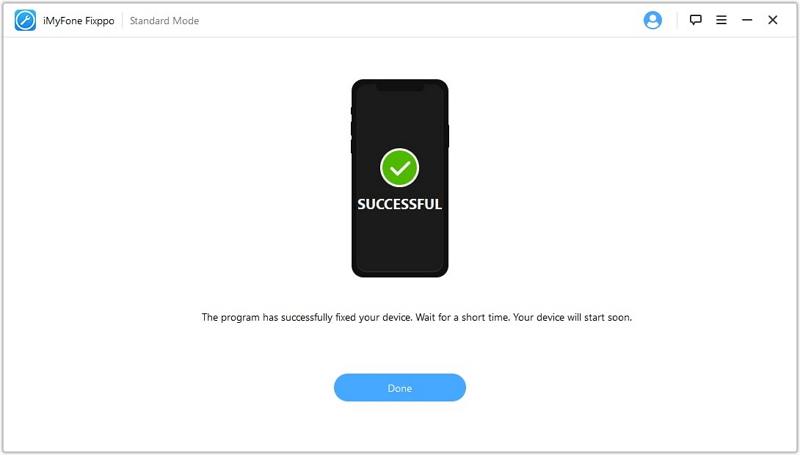 Download the Fixppo free trial version today to see what it can do for you!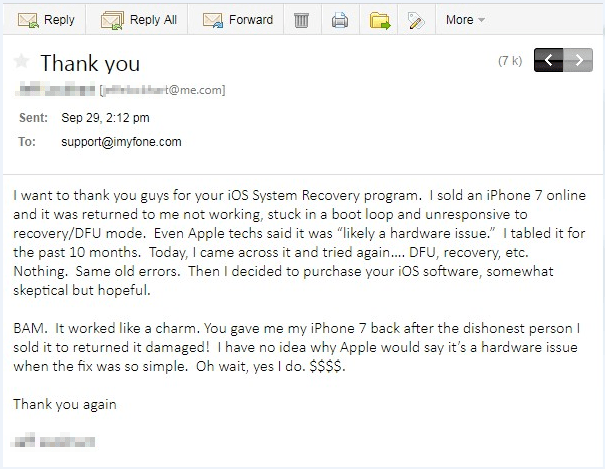 Part 3. Comparison between The Best Alternative and OTA Way
If you are unsure to decide which methods you would like to use to update the device, here's how they compare to one another.
Update Solutions
Pros
Cons
iMyFone Fixppo
1. It is easy to use in simple steps.

2. There are very few errors
- It also can be used to repair any iOS issues with a 100% success rate.

3. It will not affect your device data.

4. You can also use it to downgrade the iOS to earlier versions.

5. Updating takes a very short time.

It is not free, but it offers a free trial version.
Over the Air Update
It is free.
1. It is prone to a lot of problems.

2. Your device must connect to a strong Wi-Fi network for the process to work.

3. It may fail for some unknown reasons.

4. New updates often come with various issues that can only be fixed with another update.
Conclusion
Updating your device over the air should be easy. But it often isn't and in most cases, you need another solution to help you to update the device.
If you would rather not use iTunes for the various reasons we've already discussed above, you may need to use iMyFone Fixppo which is easy, reliable and will update the device without affecting the data on your device. Give it a try today and then share your thoughts on this update solution in the comments section below and we'll do our best to find solutions for you.