If you find yourself constantly grappling with the problem of "my iPhone keeps restarting and won't turn on," especially after iOS 16 update, then you are not alone. This is an common issue when it comes to iPhone problems.
The following guide will help you solve the problem of my iPhone keeps restarting and won't turn on.
Why Does My iPhone Keep Restarting and Wont Turn on?
Before you figure out how to solve the problem of your iPhone restarting and not turning on properly, you need to understand why your iPhone performs like this. The common reasons are as follows:
An outdated or glitch-filled app is causing your iPhone to restart.
Your iPhone software is out of date.
The settings are causing software issues.
There is a problem with your SIM card.
There is a hardware problem causing the issue.
Once you understand why your iPhone is having problems, it will be easier to solve the issue.
Back up Device to Prevent Data Loss
Here you are going to tackle this, you need to first back up your device to prevent any data loss during the troubleshooting process.
You can make a full backup of your iPhone device before attempting to fix the problem via iTunes, iCloud. If you do not want to spend too much time on saving the whole data, just try a program such as iMyFone D-Back which will let you selectively save what you need.
Top 2 Ways to Fix iPhone Keeps Restarting and Wont Turn on
There are several ways you can fix the issue of iPhone keeps restarting and won't turn on. The following 2 ways are considered the most effective ones, so use them before attempting any other resolutions.
Way 1. Fix iPhone Keeps Restarting and Wont Turn on without Data Loss
iMyFone Fixppo is a system recovery tool that can help you repair issues in simple steps. Not only iOS system issues can be fixed by Fixppo, Fixppo can also get you out of "Forgetting Password" problem by reseting your device without password.
All iOS devices and iOS versions are supported (iPhone 14 and iOS 16).
You are allowed to solve iOS issues without data loss.
It has been already trusted by many professional websites.

To use iMyFone Fixppo to resolve the problem with standard mode, complete the following steps:
Step 1. Turn on the program and select standard mode. Connect your device to your computer and select Next.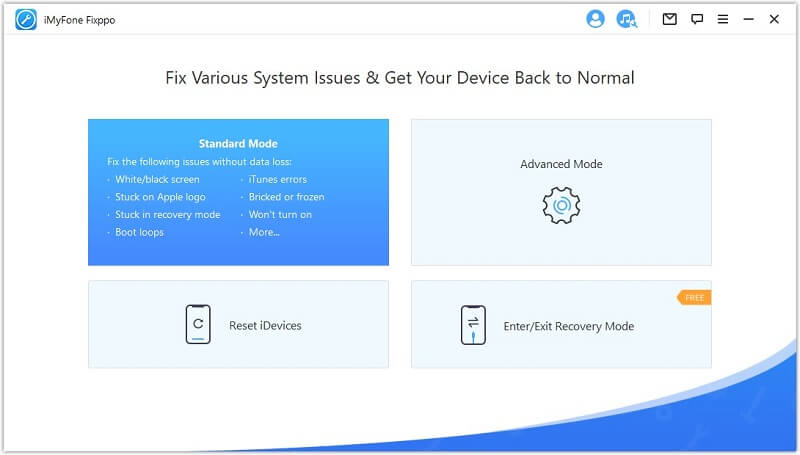 Step 2. Wait for the program to detect the appropriate firmware and then select Download (iOS 16 included).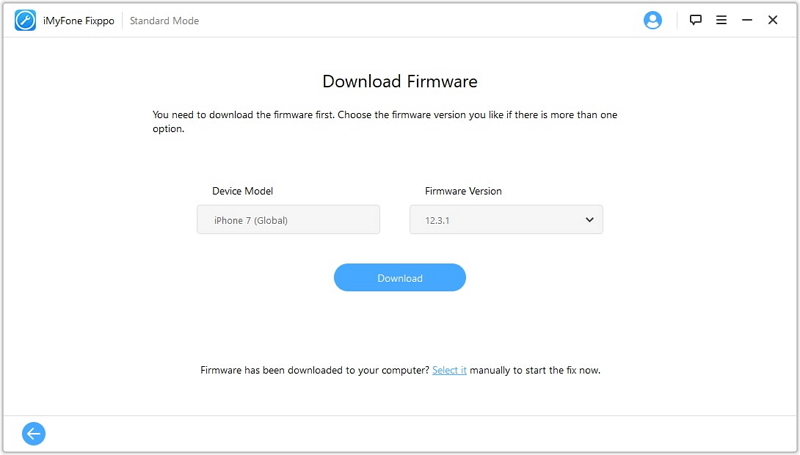 Step 3. Select the "Start" button to begin the recovery process.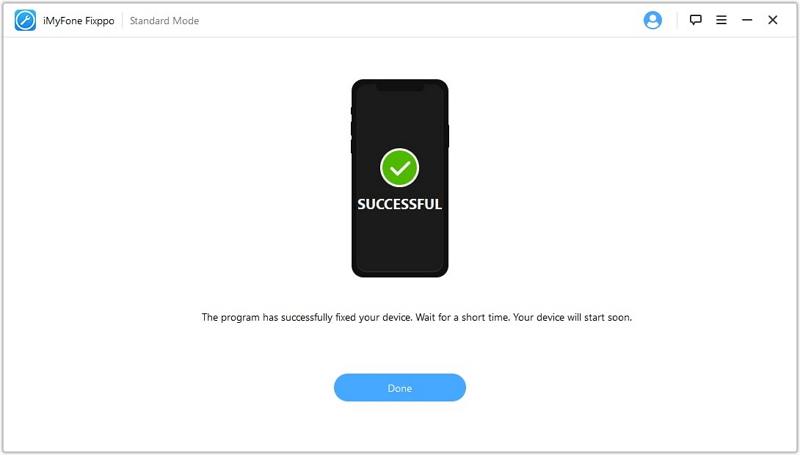 Do not hesitate to have a try. Many users have left their feedback on this program.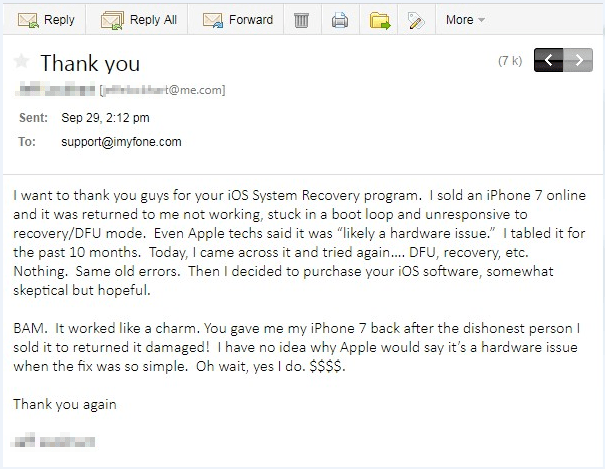 Way 2. Restore iPhone via iTunes
You can also restore your iPhone during iTunes to resolve this issues. Please note that all your current data will be lost after restore.
Step 1: Start up iTunes on your computer and connect your device.
Step 2: Input your iPhone passcode or select "Trust this Computer" on your phone if necessary.
Step 3: Select your iPhone when it shows up in iTunes.
Step 4: Go to the Summary panel and then select Restore.
Step 5: Select Restore once again to confirm the process and wait for the program to restore your phone.

Note: Compare the Two Top Ways
via iMyFone Fixppo
via iTunes Restore
Pros

Easy to use;

solve iPhone issues without data loss

Free to use
Cons
Requires a purchase
Result in data loss
Five Other Checks to Fix this Issue
You can try five other methods to fix this problem if you need.
Way 1. Remove Your SIM Card
Sometimes removing your SIM card can help you.
Step 1: Insert a paperclip into your SIM try.
Step 2: Remove SIM tray and gently pull SIM card out. 
Step 3: Put it (or a new card) back in and close the tray.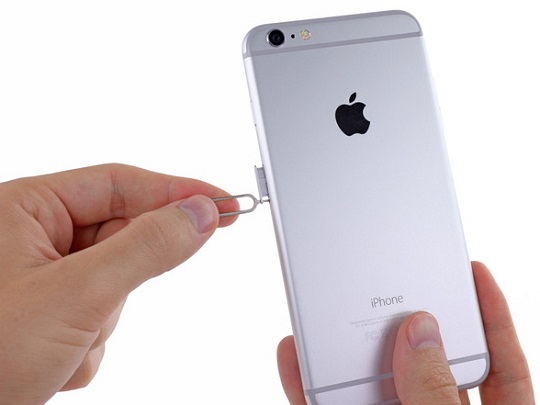 Way 2. Clean iPhone Charging Port & Charge it
You can also try cleaning your charging port and charging it again.
Step 1: Use a can of compressed air and spray short bursts inside the charging port.
Step 2: Attach your charging cable and charge your phone.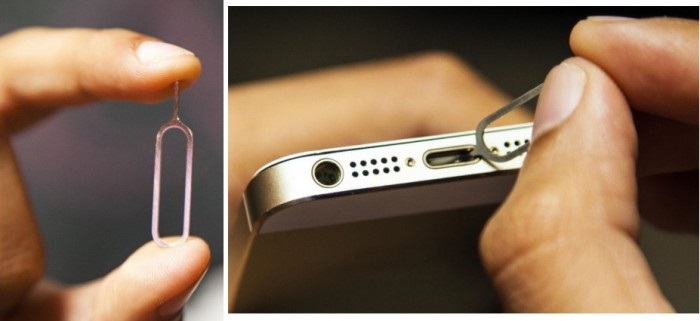 Way 3. Hard Reset Your Device
This method involves hard resetting your device, rather than a soft reset.
Step 1: Hold down the Home Button and the Sleep/Wake button at the same time.
Step 2: When the slider appears on your screen, keep holding the buttons down.
Step 3: Let go of the buttons when the Apple logo appears on the screen.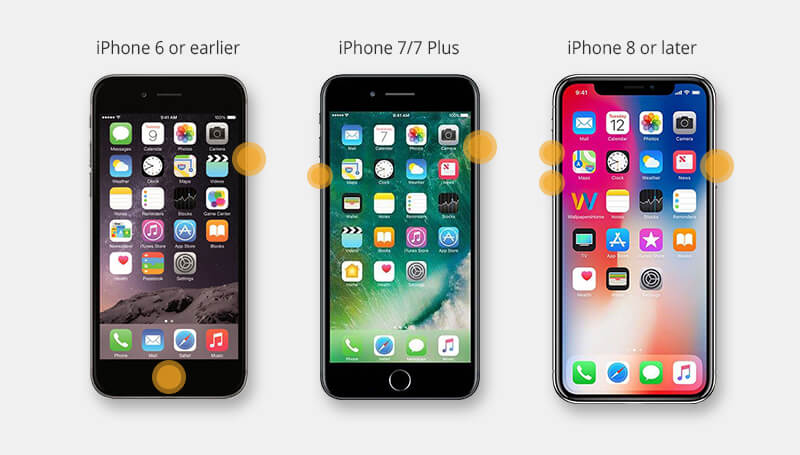 Way 4. Check & Replace Battery
Check your iPhone battery or replace it if necessary.
Step 1: Go into Settings and then Battery.
Step 2: Select Battery Health.
Step 3: Note the battery health of your phone which will be displayed on the screen. 
Step 4: If the is below standard, have it replaced by a professional battery replacement service.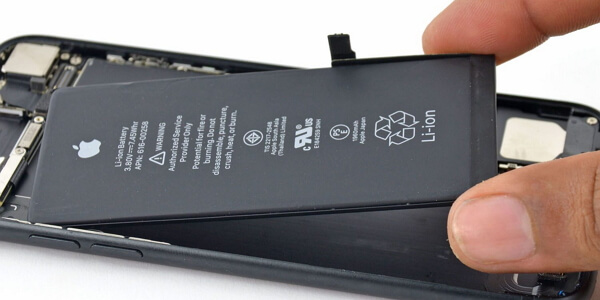 Way 5. Contact Apple Support Center
If nothing else has worked, it's time to contact Apple Support, as they may be able to help you to check whether there is something wrong with the hardware . Make sure you have all of your information, including your phone model and Apple account information, available before you contact Apple support.
Step 1: Go to https://www.apple.com/contact/.
Step 2: Select the appropriate contact method.
Conclusion
In order to resolve the problem when you notice that "my iPhone keeps restarting and won't turn on", think carefully on the above solutions and choose the one that is best for your situation. Feel free to leave comments on the solutions below.