With over 200 million monthly active users, Pinterest has gone from being an optional app on most iPhones to becoming a major competitor for memory space on these gadgets with its visual information discovery functionality. This functionality has made the app very popular among creatives.
As with all apps, there is a need for continued solution support as all users cannot be satisfied all the time. Some user issues appear so serious that they complain about the Pinterest app not working on their iPhones/iPads.
Part 1: How to Fix Pinterest App not Working on iPhone?
1. Pinterest Boards not Showing up on iPhone
Some users complain of literally watching their Pinterest boards and pins disappearing overnight from their account. This can be really sad and annoying as users have invested valuable time and energy in building and managing those data only to have them disappear in a day.
The reason for this can be that the account has been flagged due to spamming or pornography, or if you have consistently exceeded the Pinterest limit on following, unfollowing or pinning. Thirdly, your account could have been hacked or the Pinterest app might be experiencing a glitch. The only fix is to either wait for a while to see if it might be resolved automatically, or to contact the Pinterest Support Desk.
2. Pinterest not Loading on iPhone
Some other users have complained of having their Pinterest pictures or images not loading on their iPhones or iPads while loading perfectly on their laptops. This can be an issue for most users that operate their businesses off the app as it becomes more evident that the Pinterest app is not working on these specific gadgets.
The recommended fix to this issue would be to contact your service provider or considering manually switching your router's DNS to confirm if the issue is from Pinterest or from your service provider.
Method 1: Clear cache and browser history
1. On your Pinterest app, click the Profile tab
2. In the Profile tab, click the Setting (Nut) icon close to the + sign
3. In the Settings tab, click Edit Settings
4. Select Clear browsing history and Clear cache
Method 2: Disable Location Service and switch off Background App Refresh
Most apps remain active in the background even when closed. Switching off this background setting can resolve the Pinterest app not working on iPhone issue as it reduces battery, data and memory consumption. To do this go to Settings > General > Background App Refresh, toggle it off. In that same location, toggle off Location Services.
3. Pinterest Freezing on iPad/iPhone
This is an occurrence that various users have complained about as the Pinterest app suddenly hangs or freezes, thus leading to frustration or anger. To resolve these issues, try the below fixes.
Method 1: Restart the app
Double tap the Home button; Identify the Pinterest app and swipe it up; Return to your Home screen and launch the Pinterest app once more.
Method 2: Restart your iPhone
Long press the power button
Move the slider in the suggested direction
After the device has gone off, long press the power button to restart the iPhone
Method 3: Update the Pinterest app
Your app might be out of date should your Automatic Update option be set off. So, in your App Store, search and update the Pinterest app.
4. Pinterest Keeps Crashing on iPad/iPhone
Other times, the Pinterest app has been reported to abruptly crash and exit during use. This can be annoying as users lose any unsaved data and have to struggle to regain that information. To resolve the Pinterest crashing on iPhone issue, consider doing the below.
Method 1: Terminate all unused apps
Some apps might be running in the background, thus consuming vital memory space that might be needed to effectively sustain the Pinterest app's use. To terminate unused apps:
Double-click the Home button
Once it reveals the running applications, swipe them up to close them.
5. Pinterest Won't Reset Password
For many creatives and designers who constantly use the application, it becomes almost second nature to frequently switch between your personal account and your business account. This has become a problem in recent times as some users are complaining about Pinterest not allowing them to log into their accounts by saying they have entered the wrong password.
To worsen matters, all attempts to contact Pinterest for assistance proved abortive as it was their automated help desk that responded.
Part 2: Best Fix for the Pinterest App not Working on iPhone/iPad Issue
It has been observed that after executing all the fixes listed above to resolve the Pinterest not working issue, that the problem still persists. This would certainly be due to an iOS glitch or bug that can be deployed by certain third-party tools without losing any data. One of such tools is iMyFone Fixppo which is compatible with iOS 7.0 and above including iOS 16/15.
This tool is 100% secure as it safeguards all the device's data without intruding privacy. Furthermore, it brandishes 3 modes – Recovery Mode, Standard Mode, and Advanced Mode. With three easy steps, your iOS would be functional in no time.
1. Choose a repair mode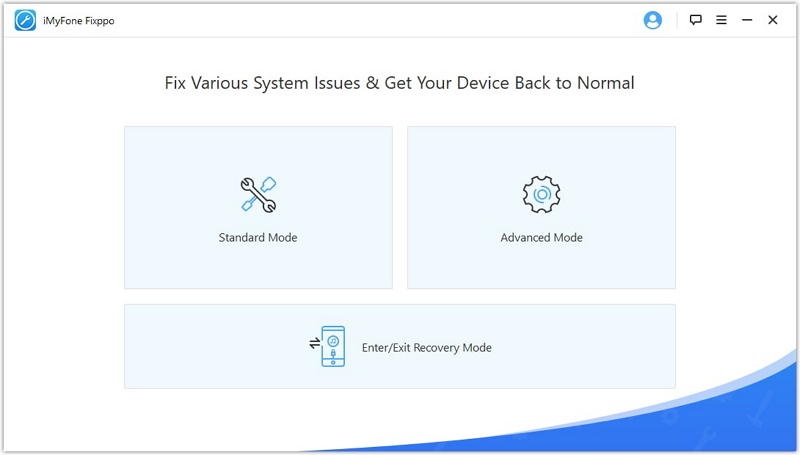 2. Select and download the firmware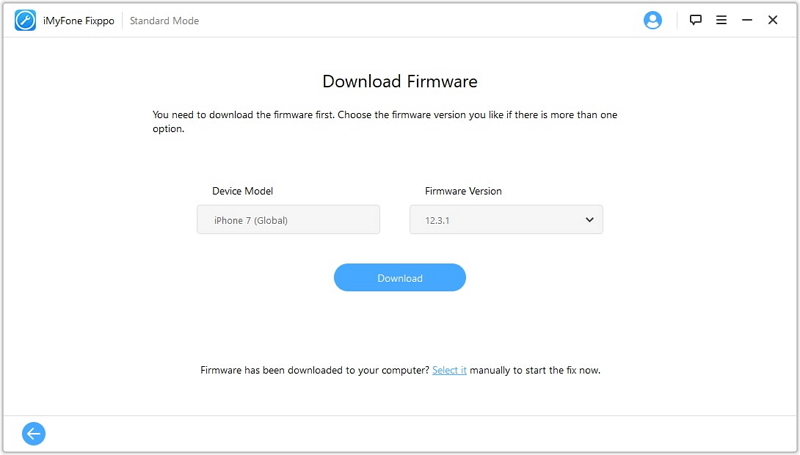 3. Restore your iOS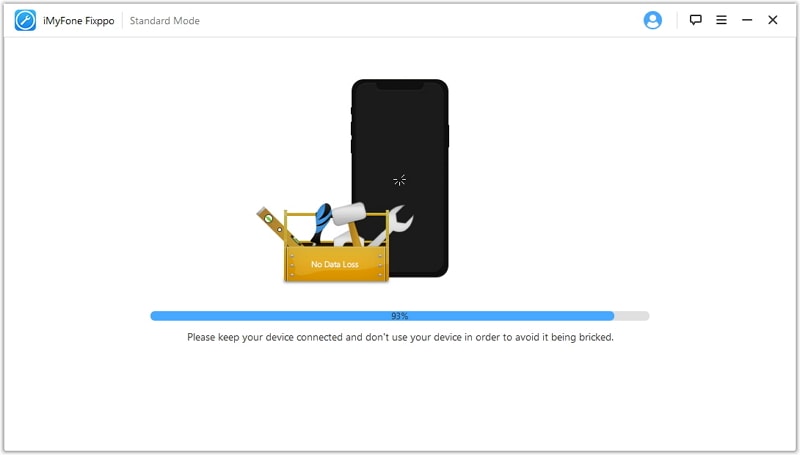 Pinterest has become more than a social media platform; it has become a useful business tool that many find indispensable. Therefore, it is a smart and swift investment decision to seek fixes for your Pinterest not working on iPhone issues.