iPhone users often encounter a message, saying "iTunes is downloading the software for this iPhone and will restore your iPhone when the download is complete", or "Your mac is downloading a software update for this iPhone and will install it when the download is complete" while they try to update or restore iPhone using iTunes or Finder. However, they cannot move forward since iTunes seems to download firmware files or software files forever.


There are different reasons that might cause such a problem. It could be that your device is unable to connect to the Apple server, your internet connection is not stable, or the third-party security software is preventing the connection with the Apple server, or there might be some hardware problems with your iPhone.
How can you resolve the problem? In this article, we are going to explain various solutions that you can try to fix this issue.
You can also check the guide below and jump to the part that suits you.
If your iPhone is frozen and you don't want to lose data, the method in part 2 is best for you. And the last 4 methods in part 3 work in some cases as well.
If your iPhone works normally, all the methods in this article are right for you. And the method in part 2 can well take the place of iTunes to update iOS for you without any possible problems.
1. FAQ about iTunes/Mac Is Downloading the Software for This iPhone
Here we collect some questions frequently asked by Apple users who suffer this issue.
Q1. How Long Does iTunes Take to Download the Software?
30 minutes to an hour. Actually, there is no particular time limit on how long it will take for iTunes to download the firmware. It varies from people to people, depending on how soon your iDevice connects with the Apple server to download the software. Take the iOS 16 update as an example, roughly 'iOS Download and Update' takes almost 30 minutes. If everything goes fine then your device might run smoothly in no more than 1 hour.
| Task | Required Time (Minutes) |
| --- | --- |
| iOS 16 Download | 15-30 |
| iOS 16 Installation | 15-30 |
| Set up iOS 16 | 1 - 5 |
| Total iOS 16 Update | 30 - 60 + |
If you find iTunes is stuck on "iTunes Is Downloading the Software for This iPhone" for hours, you may quit iTunes and restart to try again.
Q2. What Does It Mean When It Says iTunes/Mac Is Currently Downloading Software for the iPhone?
Generally speaking, when you see "iTunes/Mac is currently downloading the software for this iPhone", it means the iTunes/Finder is trying to establish a connection with Apple server. Also, it can be regarded as a sign of unstable network connection or system breakdown.
2. Best Method to Fix iTunes/Mac Is Downloading the Software for This iPhone
If your iPhone is now stuck on recovery mode or cannot work normally for some other issues (such as white screen, keeping restart, freezing problem, failing to be activated, etc), and you are trying to restore iPhone, you can try a third-party tool to fix it.
Try a Third-Party Tool to Fix the Problem without Data Loss
Here we would like to introduce a powerful tool iMyFone Fixppo (iOS 16 supported) to fix the problem without data loss. It is out of the question the best iTunes alternative in the market. It applies exclusive technologies so that it can fix the problems that even iTunes cannot fix. Besides, it can update the iDevice directly and avoid many problems that may happen when updating via iTunes. It also uses firmware, but it works in a different way from iTunes. Therefore, when your iTunes is stuck at downloading a software update for iPhone/iPad/iPod touch and cannot proceed, the best option is iMyFone Fixppo.
Moreover, the main feature of this tool repairs a broad range of iOS issues without data loss such as iPhone stuck at black/white screen/recovery mode/Apple logo or iPhone could not be activated. The other feature offered is entering or exiting Recovery Mode without data loss. If your iPhone is stuck in recovery, you can try this feature with the free trial version.
Follow the steps provided below to use iMyFone Fixppo to fix the iOS problems with your iPhone without data loss.
Step 1: Install and launch the latest version of this software on your PC. Choose 'Standard Mode' from the program's main screen. Then connect your iOS device to it and click Next.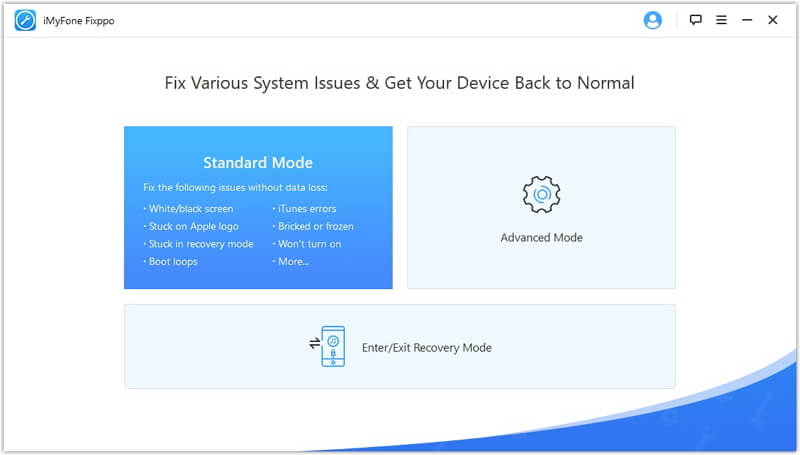 Step 2: Now, if the program can recognize your device, you can go to the next step. If not, put your iPhone in DFU/recovery mode by going along the on-screen instructions.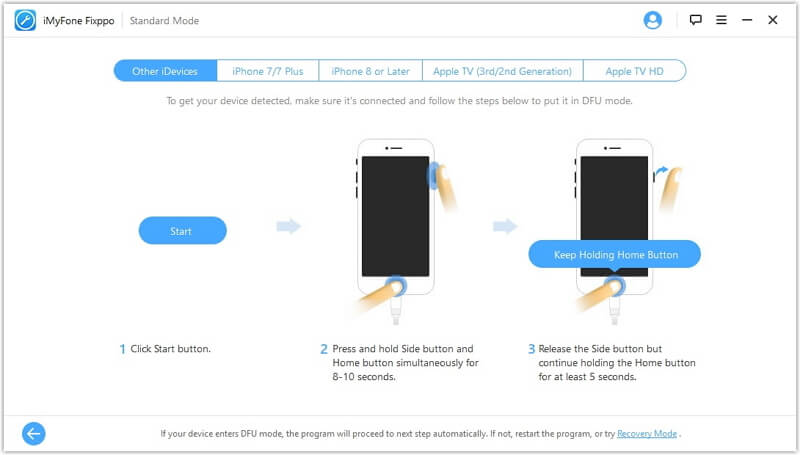 Then the program will recognize your iPhone and offer all the available firmware. You just need to choose the version you like and click "Download" to get the firmware that matches your iPhone.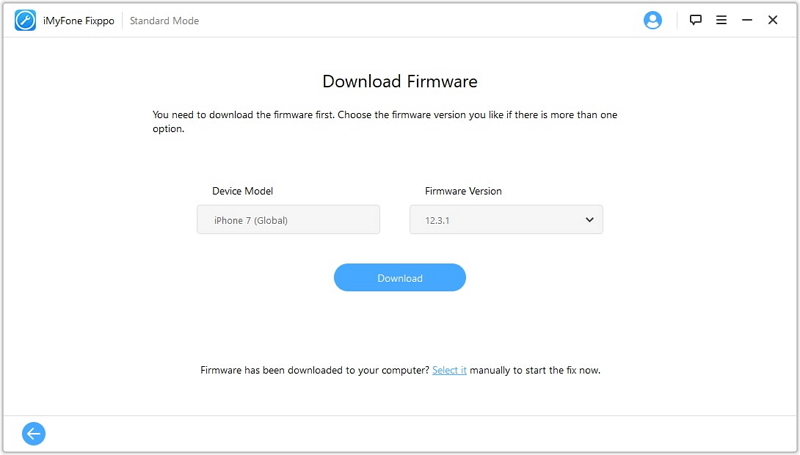 Step 3: The fixing process will start as soon as you click the 'Start' button. Once it's over, your device will be fixed and you won't suffer from the issue "iTunes is downloading the software for this iPhone".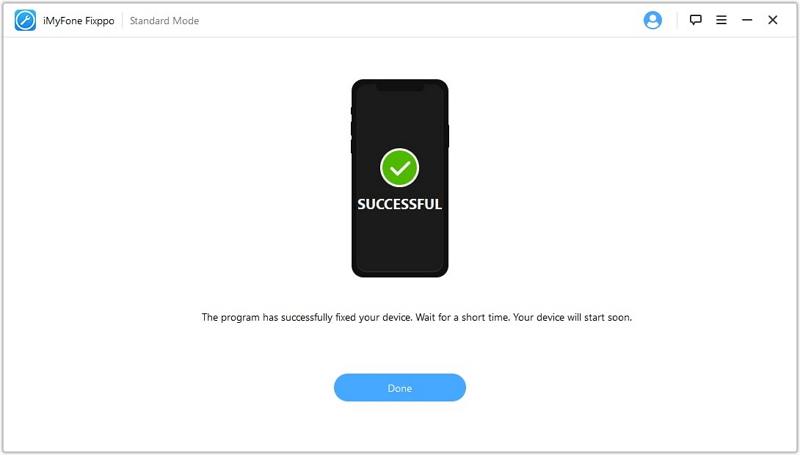 You can also watch this video for more detailed solutions for this issue.
3. 6 General ways to Fix iTunes/Mac Is Downloading the Software for This iPhone
If your iPhone works normally before iTunes is stuck on downloading the software for this iPhone, you can try to do something for both your iTunes and iPhone to avoid the problem.
Here in this section, we've brought to you quite effective solutions that you can perform to fix the iTunes stuck issue.
3.1 Uninstall Third-Party Security Apps
Sometimes, the third-party security apps will take the connection as illegal, thus prevent iTunes from connecting with Apple server. At this time, uninstalling those apps can help solve the problem. And you can download them again after fixing the issue to protect your iPhone to the most extent.
3.2 Reset All Settings
To reset all settings on your iPhone, you don't have to be a tech-geek. Knowing some simple steps will ease your burden and help you deal with the problem that iTunes is stuck on downloading the software for this iPhone. Here are the steps –
From your iPhone home screen, go to 'Settings' and then click 'General'.
Scroll down to the end of the screen and then press the 'Reset' tab found there.
Under the 'Reset' option click on 'Reset All Settings' and you are good to go. If prompted for a passcode then provide the same.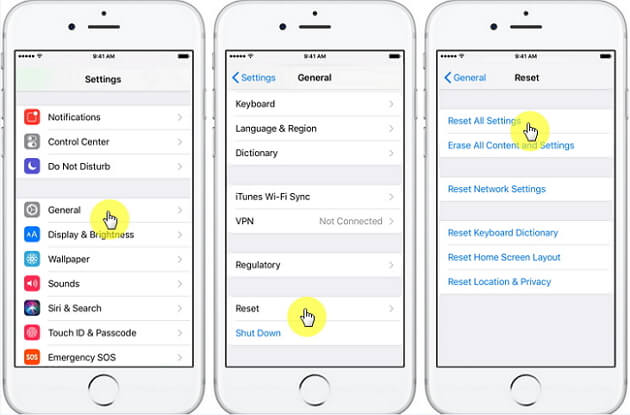 3.3 Hard Reset iPhone
Try performing a hard reset on your iPhone as a great method to fix the issue as it has been proved effective for fixing iOS glitches. Follow the steps provided carefully:
iPhone 6 or Older Devices
Hold down the 'Sleep/Wake' button simultaneously with the 'Home' button till you see the phone screen turn black. As soon as the Apple logo starts appearing, let go of the buttons.
Press and hold the 'Sleep/Wake' and 'Volume Down' button together until the Apple logo appears. Leave them once after that.
iPhone 8/8 Plus/iPhone X or Later
First, quickly push the 'Volume Up' key and release quickly, repeat the same with the 'Volume Down' key. Press the 'Sleep/Wake' button till the Apple logo appears on the screen.
3.4 Update iTunes
Sometimes, the problem results from the old version of iTunes, and a simple update of it can fix it. To update iTunes on Windows version, you can just click "Help" in the menu and then click "Check for Updates". Follow the instruction to install the latest version of your iTunes.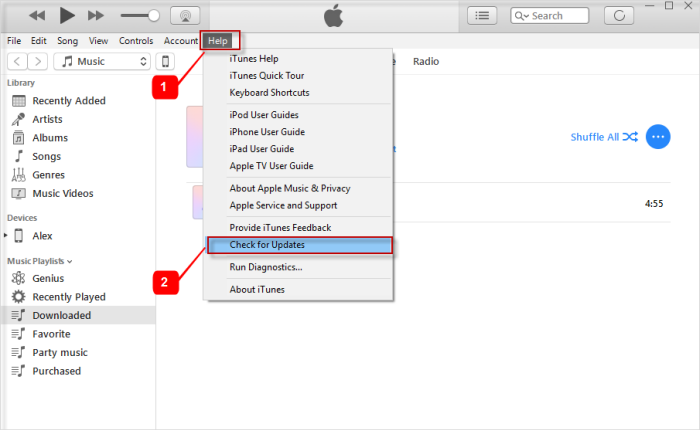 If you are using a Mac, you can just go to the App Store and check if there is an update for iTunes. Click "UPDATE" if there is the option.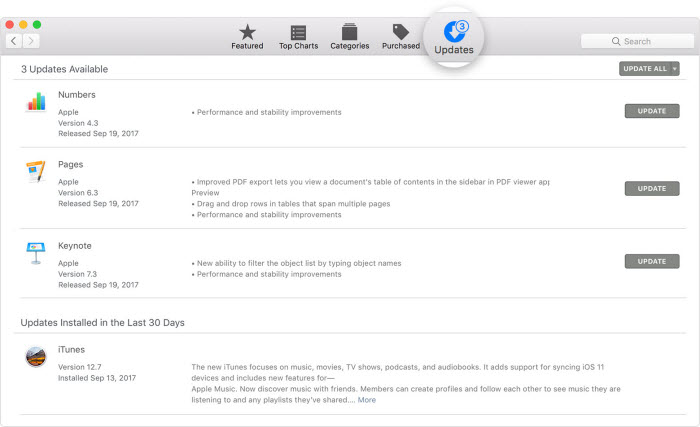 3.5 Restore from Backup
If you are still stuck on "iTunes is downloading the software for this iPhone", you should then try to resolve it by restoring your device from a previous backup. Sometimes, restoring with old backup fixes whatever additional glitches happened with an iOS device, even you use the latest iOS 16. So, here are the steps to do it –
Ensure to install the latest version of iTunes on your computer and launch it. Connect your iPhone using a lightning cable and make sure to tap on 'Trust' when 'Trust This Computer' message appears on your screen. Now, click on your iPhone from the iTunes' main screen.
Go to the 'Summary' tab and under the 'Backups' section click on 'Restore Backup' button. Select the most recent or any desired backup file from the list in the pop-up window and tap 'Restore'.
Note: Please do not disconnect the iDevice until the process completes.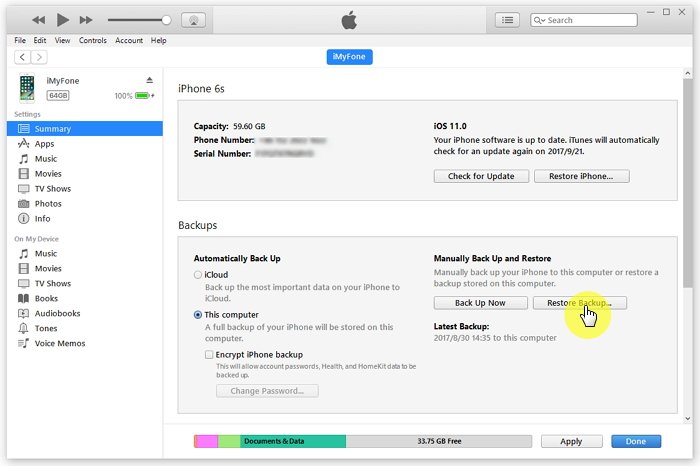 3.6 Restore iPhone with Recovery Mode
If all the methods above fail to help you out, and you didn't enter or get stuck on the recovery mode by now, then restoring iPhone with recovery mode serves as the final resort for you. Follow the steps below to put your device into recovery mode first.
Remember to keep the iPhone and PC connected during the whole process.
For iPhone 8 or later models: Press and release the Volume UP button, and then the Volume Down button. Finally hold the Side button until the recovery mode screen shows. Don't release it when the apple logo appears.
For iPhone 7/7 Plus: Press and hold the Volume Down button and Side button.
Don't release them until the Recovery Mode screen shows.
For iPhone 6 or older models: Press and hold Home button and Side button.
Keep holding until the Recovery Mode screen shows.
After iTunes detects the iPhone, you can see two options availible. Choose restore and confirm your action. Then all you need to do is waiting patiently until the whole process completes.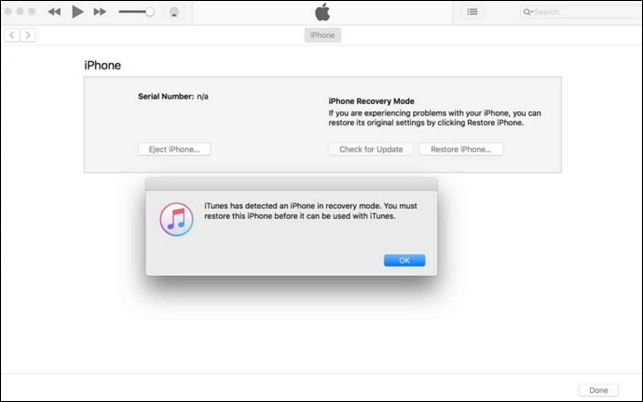 4. Additional Tips for Mac Is Downloading the Software for This iPhone
For those people who see "Mac is currently downloading the software update for this iPhone", they may feel upset because almost all the solutions showed on Google are written for the iTunes users. But don't worry this time, here this separate part is just for you. And you should know that the methods offered in this article can be applied to the Finder users as well. Just go back to check them!