Installing an iOS beta version can have a lot of benefits for your device. But at the same time, the betas can make your device unstable, affecting the daily functions of the device. In case you have installed the iOS 15 beta and you want to switch it, you can do that by going back to the latest public release.
In this article we look at some of the ways you can switch from iOS beta to official.
If you do not care about the issues that iOS 15 beta brings, you can just wait for the official update on iOS. Then you can follow the first way;
If you have backed up your iPhone via iTunes, then you can try the second method to help you go back to the previous iOS version;
If you have no idea on how to downgrade from iOS beta to official at all, the third way is best for you, because you do not need to have any iTunes backups or be familiar with complex steps. All you need to do is a few clicks.
Wait for An Update to Switch from iOS Beta to Official
You second option would be to simply install a latest public version of the software on your device. But this will depend on timing since you have to wait for Apple to release the public version of the software.
At some point if Apple releases a new version, you can update from the beta to the public release. Doing that it is very easy. Simply follow these simple steps:
Step 1: On your iPhone, go to Settings > General > Profile and then tap on the iOS Beta Software Profile.
Step 2: Tap on "Delete Profile" and then enter your passcode to confirm that you'd like to delete the beta profile. Your iPhone will reboot. You are still running the public beta but since you've deleted the beta profile, you will not be eligible to receive any beta updates in the future.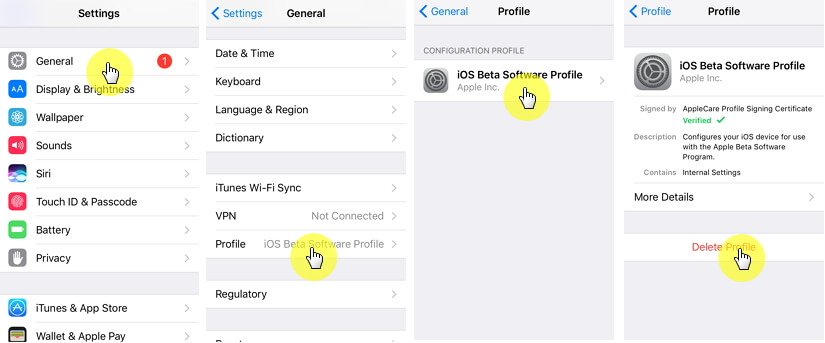 Step 3: Now go back to Settings > General > Software Update and if there is a software update available for the device, you can simply tap "Download and Install" to install it to your device.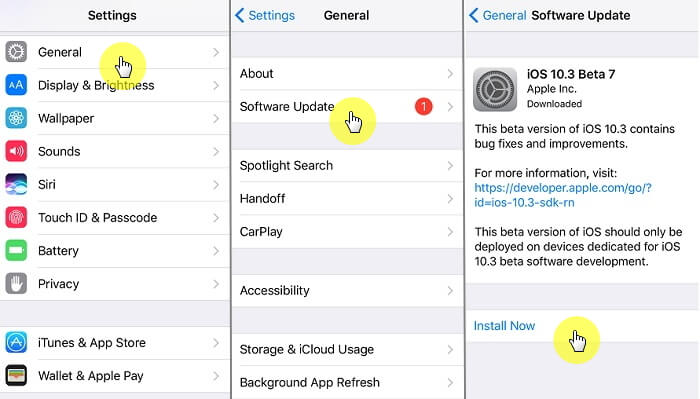 Downgrade iOS Beta to Official via iTunes (Backup is Needed)
One of the ways to remove the iOS beta from your device is to downgrade to the official version. Here's how you can do that:
Step 1: Begin by backing up all the data on your device especially your photos and videos that could be lost during the process.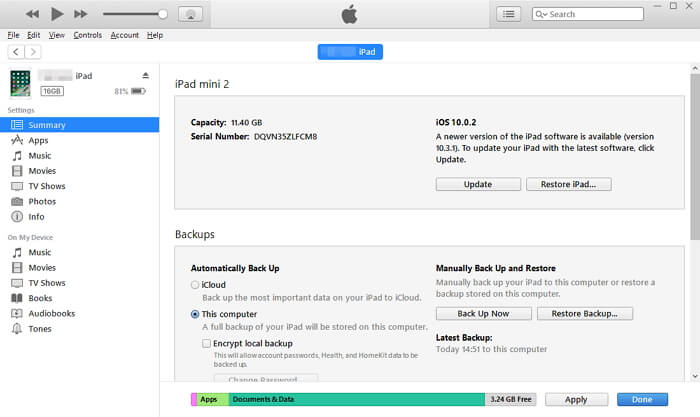 Step 2: Download the latest public iOS release to your computer. You can find the download on https://ipsw.me/. Look for the latest version and then download the firmware to your desktop.
Step 3: You need to disable "Find My iPhone". To do that, go to Settings > Apple ID > iCloud > Find My iPhone and turn it off.

Step 4: Launch iTunes on your computer and then connect the iPhone to your computer using USB cable. Go to the Summary tab on iTunes to see details of the device.
Step 5: Now, hold down the Option key or Shift Key on Windows and click "Restore iPhone". It is very important to hold down the shift key or option key.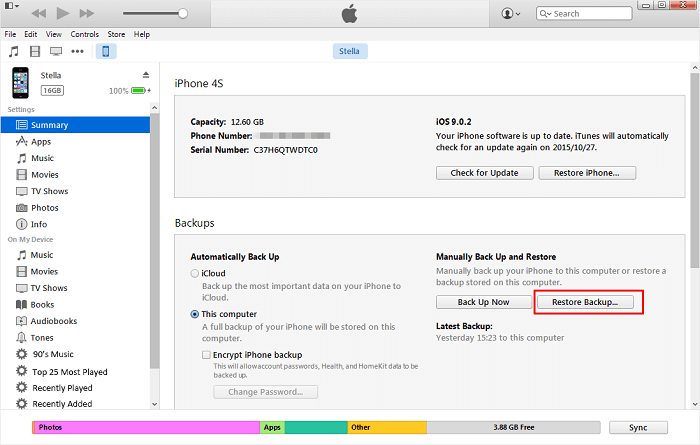 Step 6: In the new window that appears, select the firmware we downloaded in step 2 above.
Step 7: iTunes will proceed to restore the iPhone and install the latest version of iOS on the device.
Once the process is complete, you will need to set up the device again. If you have an archived backup, you may be able to restore the device using the backup. You may not be able to restore the device using the backup you made on the beta version.
One Click to Go from Beta to Normal iOS (no backups are needed)
This method is the most recommended one, because it is really simple and reliable.
Here all you need is a professional tool - iMyFone Fixppo, which is specialized in downgrading iOS/iPadOS and fixing all kinds of iOS/iPad issues like iPhone update taking forever, iPhone black screen after update, iPad sound not working and so on.
It is also recommended by many famous websites like Makeuseof, Macworld, 9to5mac.
1. After downloading Fixppo on you computer, launch it and choose the standard mode which will not affect your data.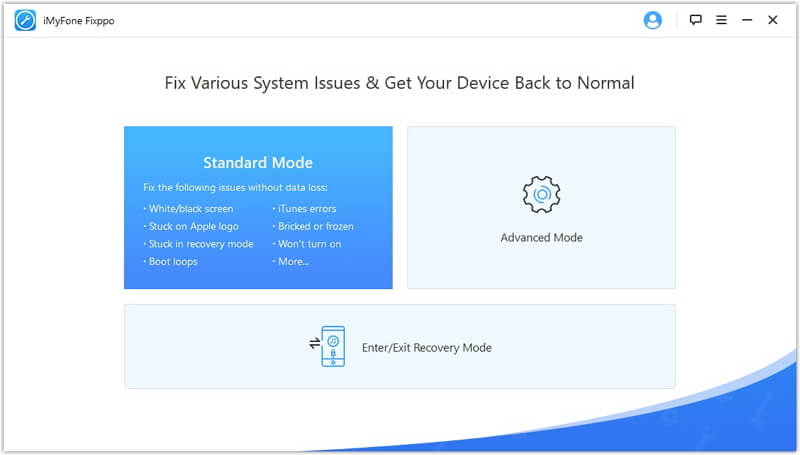 2. Follow the on-screen instructions to choose the iOS version you need.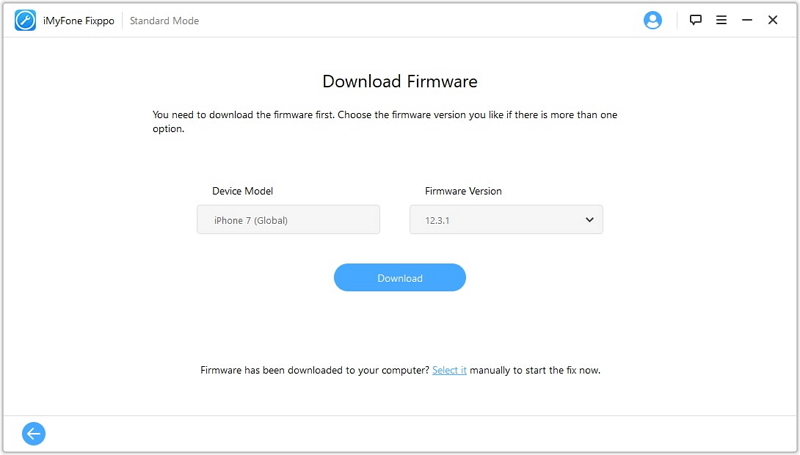 3. After downloading the firmware, click the start button and wait for a few minutes. Then you will find that you successfully switch from iOS beta to official.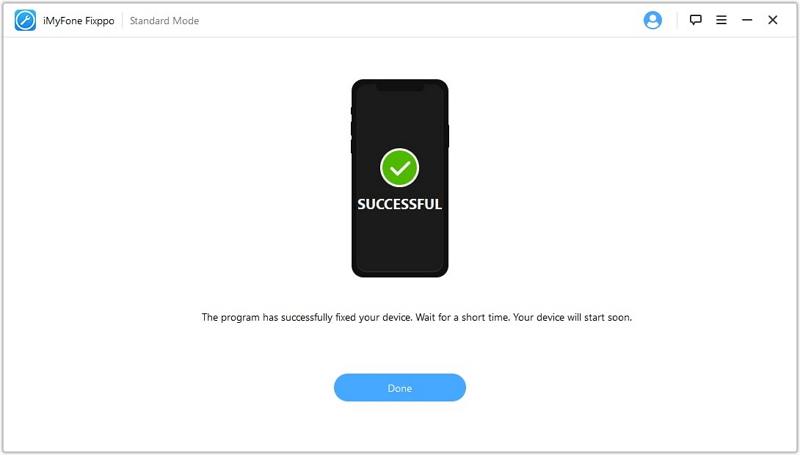 1. After downloading Fixppo on you computer, launch it and choose the standard mode which will not affect your data.