Those of you who own a GoPro camera will surely understand how important it is to store your favorite photos and videos on your PC. However, it is not every time that you can access your computer. Hence, transferring your media files from GoPro to iPhone/iPad can be a viable choice.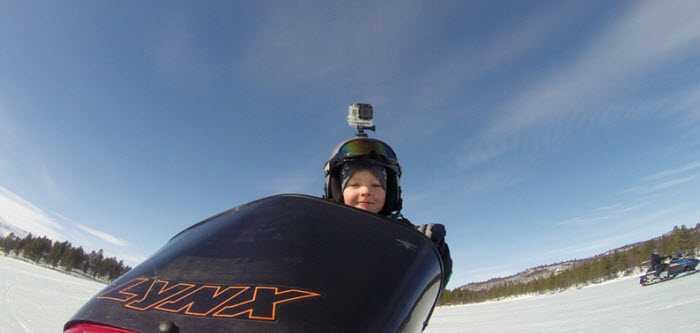 1: How to Transfer GoPro to iPad/iPhone
Transferring GoPro photos and videos to your iPhone/iPad can be a time-consuming task. However, you can transfer them easily using the latest iMyFone TunesMate software that lets you conveniently move your media files between your devices in a jiffy.
iMyFone TunesMate is an incredibly easy-to-use and robust app that lets you transfer all kinds of media files between your iDevices and PC/iTunes, or even devices like GoPro.
The app has a number of useful features that let you freely transfer almost anything at anytime.
1-click transfer feature: Lets you transfer all your media files with just a click and hence saves you a considerable amount of time.
Selectively transfer any number of media files: This means it does not matter how many files you have stored in your GoPro SD card, they can all be transferred at once, before transferring, you can even preview and select.
iMyFone is highly spoken of by hundreds of users and well-known media.
Steps to transfer photos/videos from GoPro to iPad/iPhone
Step 1: Connect GoPro and your iPhone to your computer and launch iMyFone TunesMate.
Step 2: Select "Videos" or "Photos" from the top menu.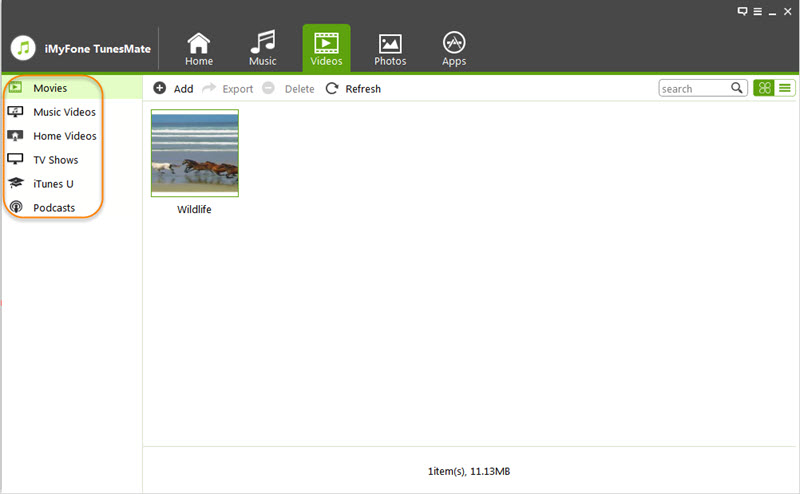 Step 3: You can then select the type of videos/photos you want to transfer from the menu on the left.
Step 4: Select "Add" and then choose "Add File" from the top.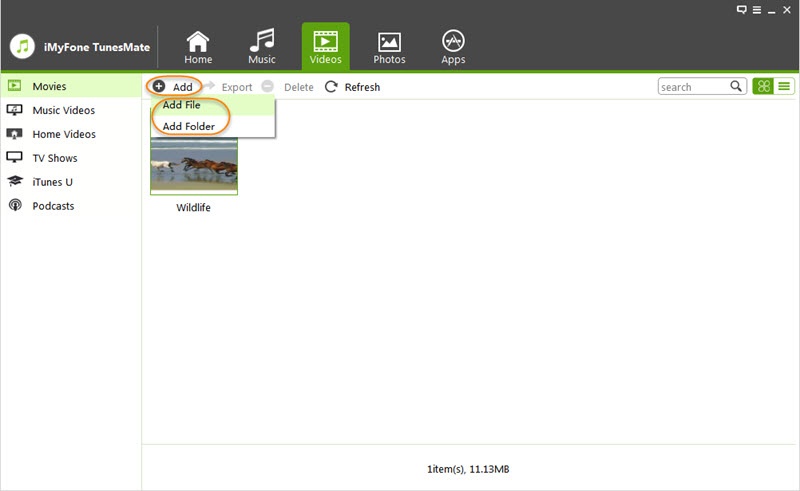 Step 5: Go to the folder of GoPro and select the videos/photos that you want to transfer to your iPhone. Click "Open".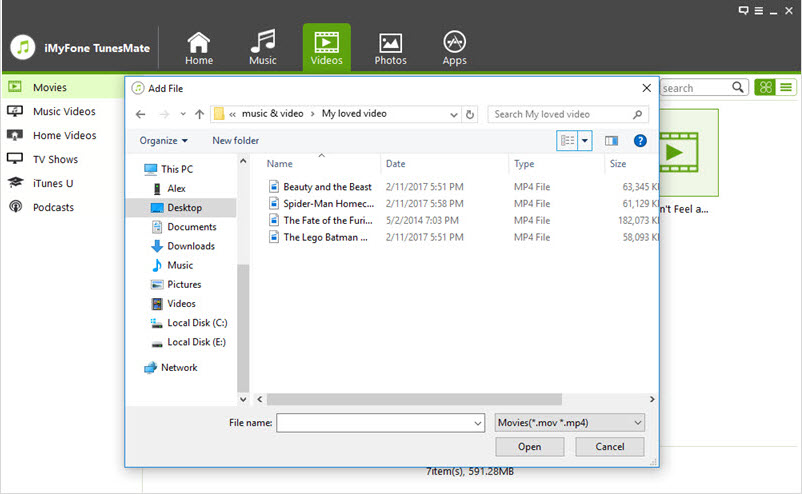 ---
2: Wirelessly Transfer GoPro Files to iPad/iPhone
You can also transfer your GoPro files wirelessly to your iDevice. You can follow the steps mentioned below to do so.
Step 1: Download the GoPro App in your iPhone and tap "Connect your Camera" in the app -> tap "Add New Device -> tap the model of your GoPro device.
Step 2: Press the mode button on your GoPro camera and go to Setup and select it.
Step 3: Click "continue" on the app.
Step 4: Press the shutter button twice to connect your GoPro camera to wi-fi and then press the mode button to highlight "Pair". Select it by pressing the shutter button.
Step 5: Tap "continue" on the app again.
Step 6: Select GoPro App on the camera.
Step 7: Tap "Continue" on the app and enter the PIN appearing on your camera's screen. Enter your password and tap "Update your Camera".
Step 8: Tap your camera name. You can then transfer your GoPro files from camera to iPhone.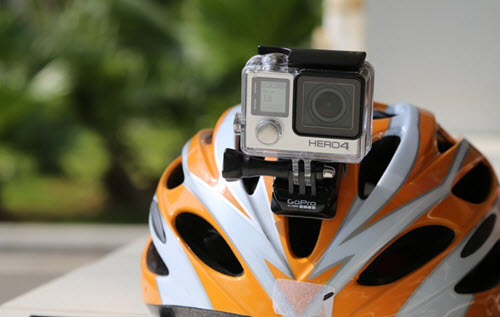 3: Can iTunes Transfer GoPro Files to iPad/iPhone?
iTunes does not allow you to transfer GoPro files to iPhone. The only way you can do so is by first transferring your GoPro files to your computer, and then syncing your iPhone with iTunes and transferring the files from your PC to iPhone using iTunes.
As such, iTunes is limited in its functionality as it does not allow easy two-way transfer between different devices and iPhone/iPad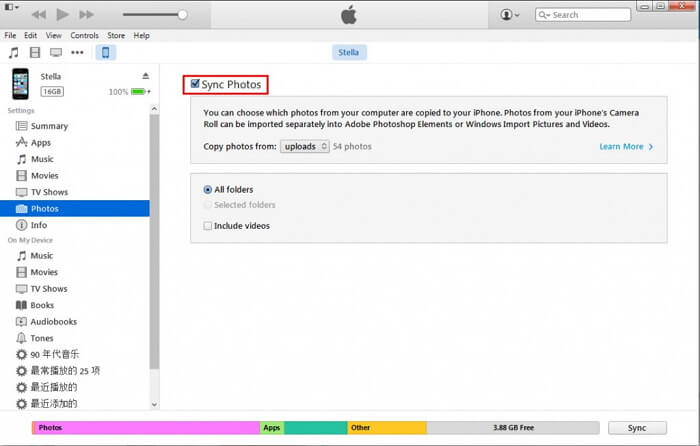 4: iPhone Video Format – Free Video Player & Converter Recommend
iPhone supports two video formats which include:
- H.264 video format
- MPEG-4 video format
GoPro camera records your videos in the H.264 and MP4 formats. As such, all GoPro videos may not be playable on your iDevice if they are recorded in MP4 format since it is not supported by iPhone.
You may however download the free VLC iOS app if you want full MP4 support. The app supports all videos played in MP4 formats on iPhone or iPad. Hence, you can play your GoPro videos in MP4 format on iPhone through VLC.

However, if you wish to convert your GoPro videos so that they are playable on your iPhone, you may then use a video converter. There are many free video converter apps that you can use to convert your videos into supported formats. Like Freemake Video Converter.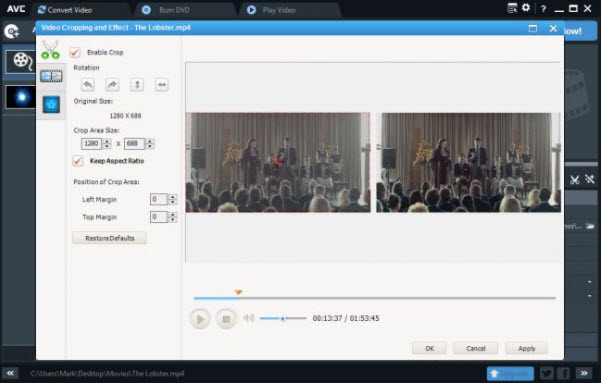 Freemake video converter, yet another easy-to-use app,lets you convert your videos into various formats including MP4, MOV, AVI, 3GP, DVD, FLV and WMV.
5: Hot FAQs about GoPro Videos Transferring
1 Why won't my GoPro videos download to my iPhone?
If GoPro is your travel and adventure buddy, there's no doubt that all your breathtaking memories and thrilling leaps are stored in it. But what happens when you find out that you are having issues with downloading those videos to your iPhone?
The issue where one can't download GoPro videos to the iPhone has been a heated concern lately. This might pose several risks such as not having access to your videos wherever you need them; not having a backup of your videos; also, not being able to revive all those memories if you somehow lose your GoPro.
However, there are a few major factors that contribute to this issue:
Slow internet or an unstable internet connection can be one of the key reasons why you can't download the videos from the GoPro App to iPhone.
Your iPhone might not have enough storage space to accommodate the videos.
The videos might be corrupted or might seem like a threat to your phone's iOS.
---
2 Where are GoPro videos saved on the iPhone?
Sometimes, a user is not aware that his GoPro videos are already on his iPhone, just not at the usual location where the media is saved. Previously, when you used to download the GoPro videos on your iPhone, they were stored in your device's default media storage location. However, with the latest updates, your GoPro Videos aren't saved on your device but in GoPro App. Yes, your GoPro videos are saved on your GoPro App on your iPhone. That way, you can easily access your GoPro Videos in one place, edit them, and share them. However, once the media has been imported to your iPhone and in the GoPro App, you can then save it to your default iPhone album.