Xrecorder is an essential feature for every phone. People who don't have the Xrecorder feature on their android phones can download it on the Google play store. The Xrecorder app is one of the best-reviewed video editing apps on the Google play store. Lately, this App has been made available on PCs.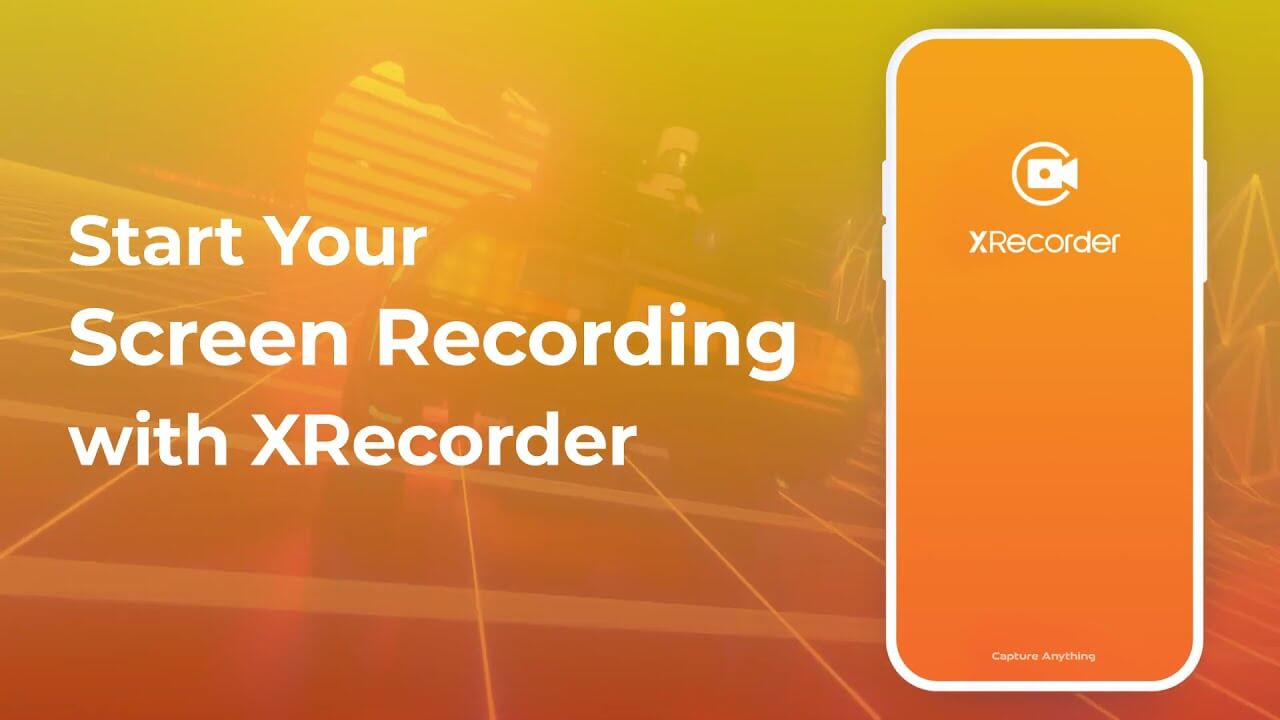 If you want to know how you can use Xrecorder on your Android phone, or how to use Xrecorder on PC, Just read on to this article and know more.
Part 1: How to Use XRecorder App on Android Phone?
To use this feature, you should start by opening your Android phone. To access the screen recording icon, swipe your phone downwards twice: you will find it on the quick settings menu. However, if you have not used it before, it may not be on this menu.
To make it appear on the quick settings menu, press the customized button located at the bottom of your screen on the left side of your phone. Once you locate the screen recorder, drag it upwards to make it visible on your quick settings menu. Alternatively, you can use the search option to find Xrecorder on the settings app.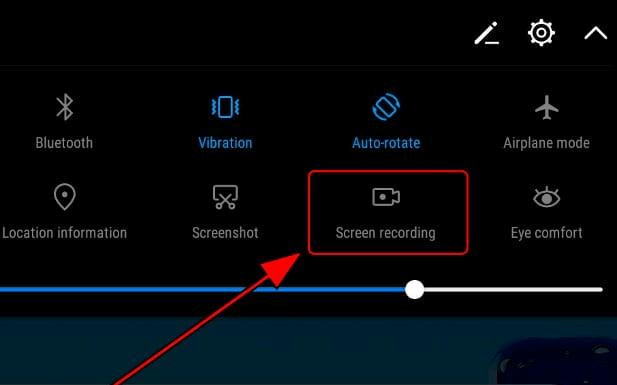 After you have found it, tap on it. You will get a popup asking you to select the kind of sound settings that you prefer. You can choose to have media sounds, media sound with a mic or no sound. There is also the option of the video showing instances when you touch the screen.
To start recording, start by visiting the quick settings menu and clicking on the Xrecorder icon. It will automatically appear on your screen. Choose what you want to record and then press start on the Xrecorder.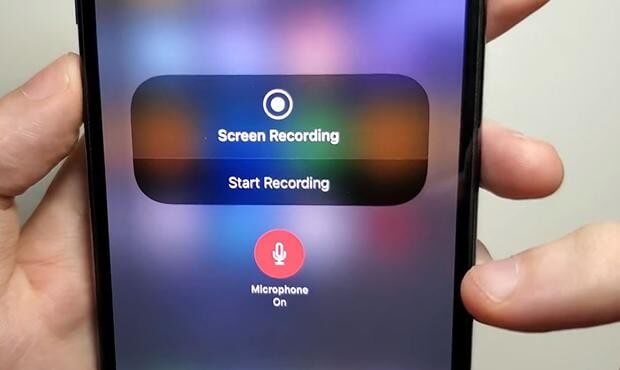 Once you are done, tap stop on the red notification. Your recording will automatically be saved in your photo gallery for your future reference.
If your phone lacks an inbuilt Xrecorder app, you should start by downloading one from the play store. After the app has been installed on your phone, click on its icon to open it. Then press on the single button that appears to start recording.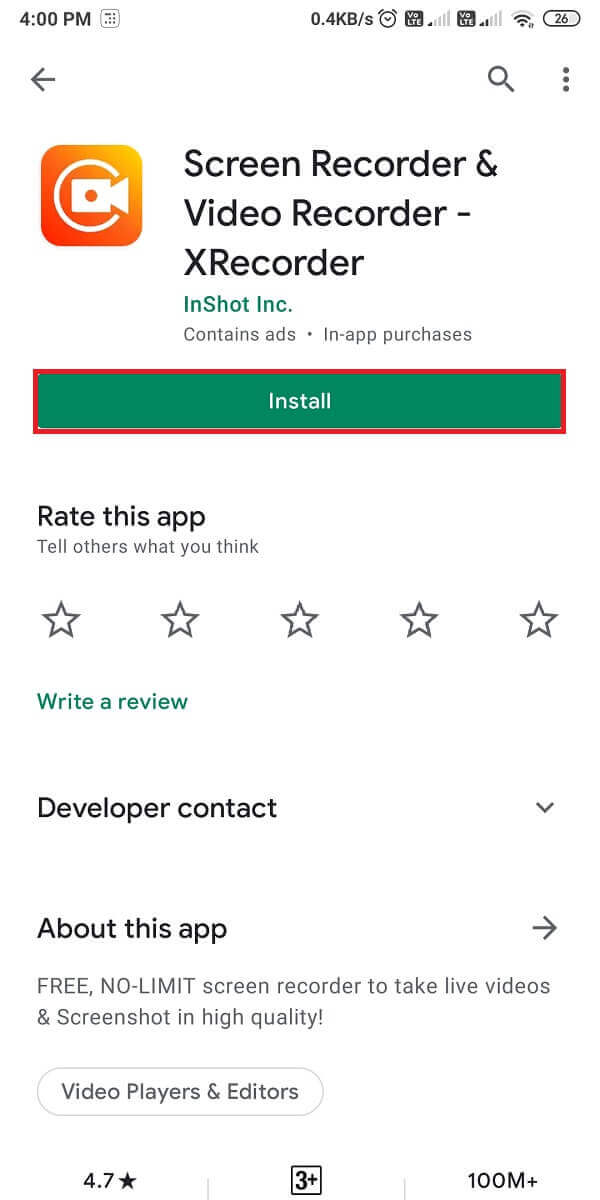 When you begin to record, the countdown will automatically start. The App will allow you to record for an unlimited amount of time. Therefore, you can record for as long as you want without interruptions. After you complete the recording, press on the square red icon that appears to stop. The video will be saved in your gallery, where you can watch it later.
Part 2. How to Fix Xrecorder Not Working Issue?
The app may sometimes stop working for various reasons. One of them is the lack of sufficient storage on your device, which can slow down the system. Another reason is if the server is down, making it difficult for users to log in. An Xrecorder may also fail to work due to slow internet connectivity.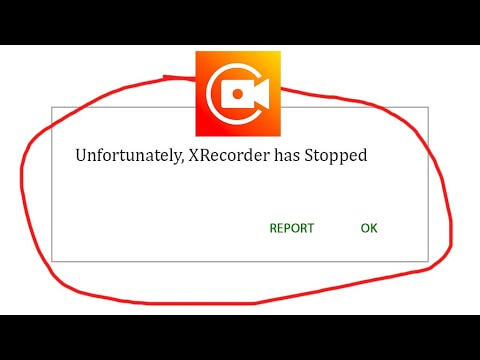 Find out whether it is a temporary issue or a serious one. Different problems have different solutions. For example, if the problem is storage, you can solve it by freeing up space on your phone. Alternatively, if the issue is poor internet, you can solve it by looking for better internet options. If the problem is with the server, you may need to wait for it to get restored. However, if the Xrecorder app still doesn't work after doing all these things, you need to look for a more permanent solution.
Start by pressing on the settings icon. Scroll downwards until you get to 'apps'. Click on apps and proceed to 'manage apps'. Look for the Xrecorder App. After finding it, press the force stop button. Then proceed and clear data and cache. Ensure that you remove all the data.
Look for the play store icon and open it. Look for the Xrecorder and update it. Finally, restart your phone, and everything will be settled.
Nevertheless, if all this doesn't work, uninstall the App and reinstall it.
Part 3: How to Screen Record Your Phone with A PC?
If you feel like your phone screen is too small, this section will provide ways to connect your phone with your PC. This will enable you to perform phone functions on a PC screen.
1. iMyFone MirrorTo
iMyFone MirrorTo is one of those apps that enables you to link your android phone with your PC which allowing you to use a bigger screen.
With this application, you can perform all your phone functions on the PC. To get started, you will need to follow the following simple steps.
Step 1.Download the iMyFone MirrorTo app and install it on your phone. After that, launch it on your PC.
Step 2.Connect your phone. Using a USB cable, link your android phone to your PC. After that, save the files that you want to connect with.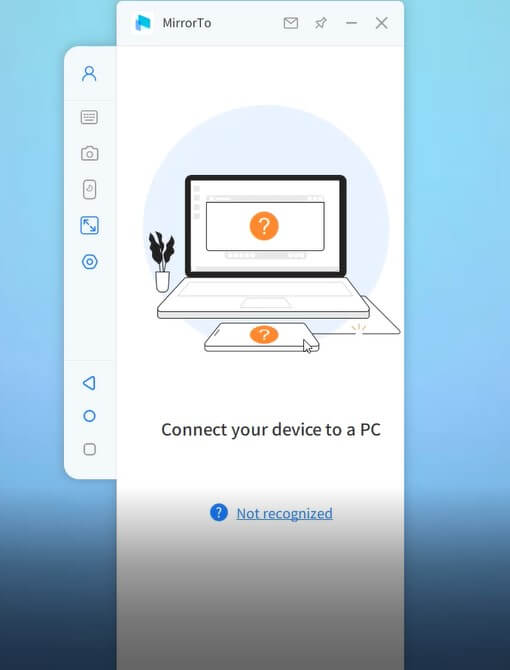 Step 3.Click the developer option and turn on USB debugging. To do this, go to the settings option, click on 'about phone' and proceed to software information.
Click on the developer option seven times. When the USB is still connected, turn on USB debugging on your phone.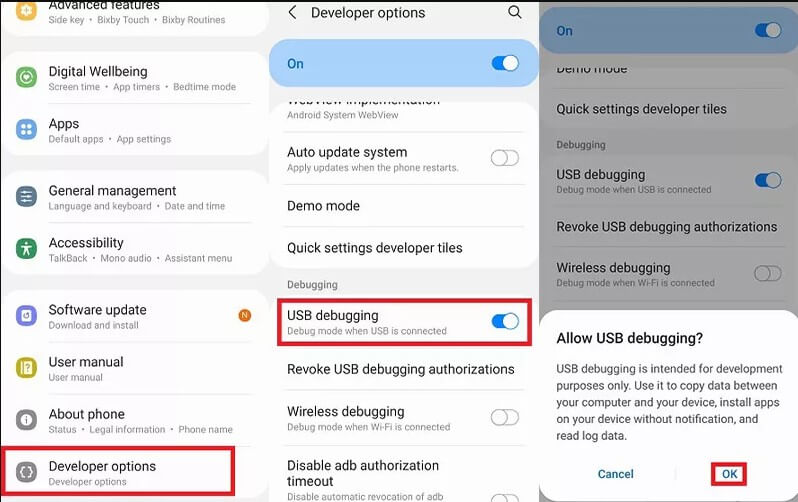 Step 4.Grant permission to MirrorTo. Give MirrorTo the greenlight and let it show things on top. Your phone will automatically download the MirrorTo app.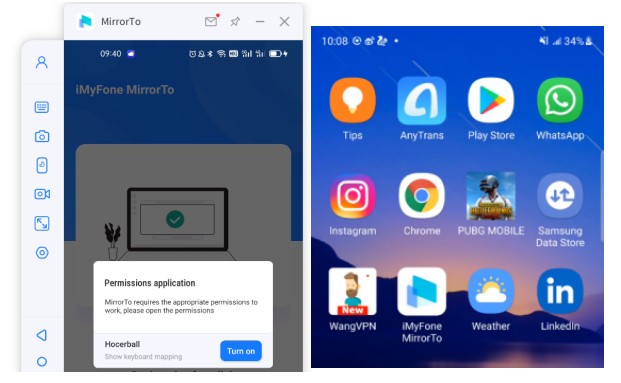 Step 5.Use your PC to control your android phone.
At this point, you have successfully mirrored your android screen to your PC. You can now perform any android function on your PC and respond to any messages on your phone on your PC screen.
2. Xrecorder for PC
Would you like to record a video of your PC but are not sure how to do it? This section has your answers.
Many Xrecorder apps on iOS Appstore and Google play store are available for mobile phones, and there are hardly such apps for PC. However, some tricks will allow you to use any of those apps on your Windows computer and use them the same way you do on your android phones.
Xrecorder is among the topmost video editors' apps on the play store. It has excellent ratings and reviews on the Google play store. So, how can you install Xrecorder app on your PC? Check this out.
You should start by downloading the Bluestacks software on your PC if you don't have it already.
After you have installed it, go to the Bluestacks emulator and open it.
When it opens, look for the home screen.
On the home screen, you will find the Google play store.
Go ahead and search for the Xrecorder app.
Install the Xrecorder app on your PC.
After that, you can comfortably use this App by double-clicking it on your PC. Easy, right?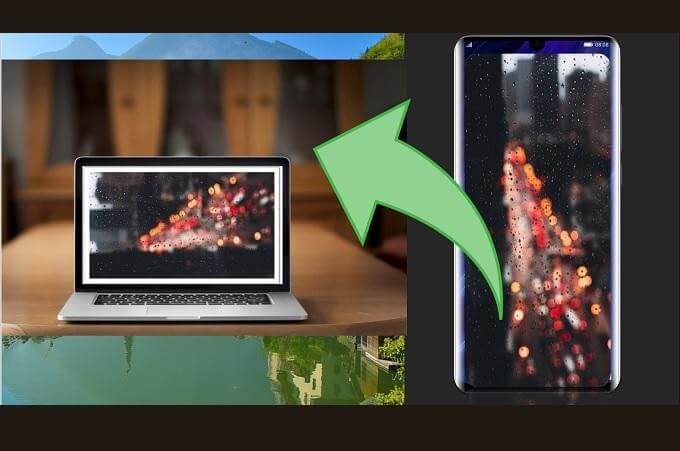 Part 4: Hot FAQs about Xrecorder
Here are the frequently asked questions.
1

Is the Xrecorder app safe to use?
Yes, the Xrecorder app is safe for use. This is because it has taken all the necessary measures to ensure security and privacy. Xrecorder has also complied with all required regulations.
On top of that, the videos are stored outside the App and can neither be accessed by Xrecorder nor third parties.
---
2

How can I record my android screen without downloading anything?
Nowadays, most Android phones have an inbuilt Xrecorder that enables users to record their screens without being forced to download any external applications.
---
3

How do I install Xrecorder?
To install Xrecordr, visit the Google play store, search for the Xrecorder App and click on it. After it has been downloaded, install it on your phone.
---
4

Is Xrecorder for Windows PC free to download?
Xrecorder for Windows PC is free to download. You only need to have the Bluestacks software on your PC to download Xrecorder.
---
Conclusion
Xrecorder can be used for both official and recreational purposes. Whether you want to record official meetings or save a funny video for future reference, this App will come in handy.
Many people have discovered its importance and have come up with tricks to make it possible to use this app on a computer's PC. With iMyFone MirrorTo, you can mirror your android phone to PC and use xrecorder to screen record the video you need. Just need to follow a few steps to install the app on your phone or PC. Try it now.