Have you ever heard about an easy yet difficult game? Sounds confusing, right? Helix Jump may involve the simple task of making the ball reach the bottom, but you need to be an expert to get a high score. Now you can play this bouncy jumpy game right on the grand screen of your PC. So, are you ready for your Helix Jump PC adventure?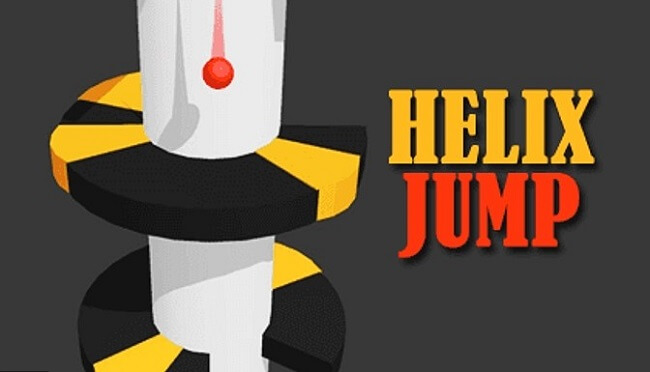 Part 1: What Is Helix Jump?
Complex fighting and action video games are undoubtedly mind-blowing, but at times to feel relaxed and at ease, one wishes to play a game where you just have to flick your finger and reach the finishing line. By introducing Helix Jump, Voodoo introduced game lovers to a bouncy ride while keeping things simple and relaxing at the same time.
Helix Jump is a fun-filled addictive game that keeps your fingers busy with a tiny ball and a circular platform. Like all other games, it has been designed to be compatible with smartphones, but we have a secret way to transfer the game right to your PC.
1. Game Specifications:
Published by: Voodoo SAS
Developers: H8 games LLC
Released On: Feb 10, 2018
Gameplay: Arcade
You can play Helix Jump as much as you want as it does not require waiting for lives to refill. It's a game that you can play for hours without getting bored. The easy to play aspect of the game is what makes it attractive and popular in the gaming world. The app reached a whopping 200 million downloads making it a success story for Voodoo. It is available for both Android and iPhone users.
2. Features:
The features of Helix Jump are as simple as the game itself.
It has a simple, user-friendly interface.
The models of the balls can be changed.
The background color can be changed with each level.
Part 2: How to Play Helix Jump?
The entire objective of the game is to make the ball reach the bottom by destroying the different platforms on the tower. The platforms are arranged in the form of a labyrinth tower right from the start to the finishing line.
To clear the level, you move your phone from left to right to rotate the platform allowing the ball to cover the gaps within each platform. As soon as you clear the level, the gameplay takes you to another phase within the game.
Easy peasy, right!
You need to think again. There are certain sections on the platform that are colored differently. When the ball lends on this differently colored section, Boom! You missed, and now you must play the round again to get started. When the ball gains enough momentum, it will smash the colored section of the platform, making you reach the bottom much faster and score higher. To earn a faster velocity, all you need to do is skip 3-4 platforms simultaneously and earn enough energy to make even the colored platform shatter without difficulty.
Part 3: Why Users Prefer to Play Helix Jump On PC?
Mobile-friendliness has become the go-to norm for almost every application and game in recent times. However, most users still want to enjoy games on the wider PC screen for several varying reasons such as:
The wider screen offers a better and smooth game flow.
Multitasking along with enjoying the gameplay.
More flexibility in controlling the movements of the ball.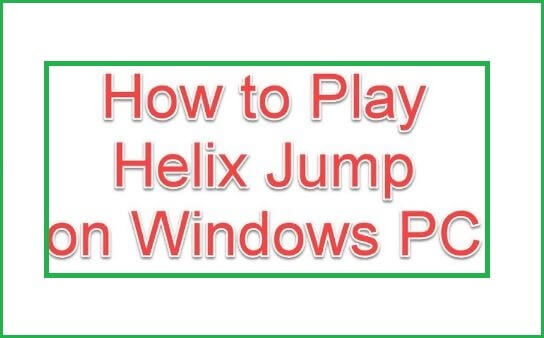 Part 4: Simple Ways to Play Helix Jump on PC
1. Official Way to Download Helix Jump on Windows PC
If you have Windows PC with Windows 10 version or higher, the game can be easily downloaded using your Microsoft account. Follow the instructions, and you can have this ball-tripping game right on your PC!
Go to the Play Store on your Microsoft account.
Using the search bar, look for Helix Jump.
Choose the game from the top results.
Download the app and get started.

You can't play Helix Jump on PC if you have Windows version under 10? Don't be disappointed if you don't have a higher version of Windows that lets you enjoy Helix Jump in your free time. Just like this limitless game that you intend to play all day and night, there are efficient ways you can adopt to make this game available on your PC.
The two best options we will be discussing here include using an emulator and a screen mirroring app that transfers the content of your screen on your PC with a few simple clicks.
2. Nox Player for Helix Jump PC
Nox Player Emulator is an ideal choice when users intend to transfer both games and applications from their Android devices to their Windows devices. You can have better control over your gameplay, use keyboards to have better control over your game, and root your Android device to the PC in less than a minute. It also supports playing high-end games such as PUBG and Justice League.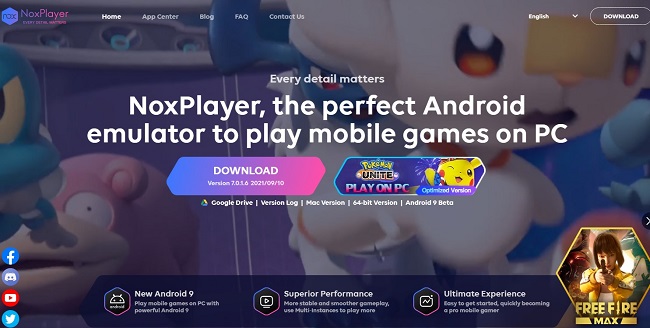 Features Of Nox Player:
Along with being faster and easy to use, the emulator offers the following features facilitating your gaming experience:
It enables you to control your game swiftly using the mouse or gamepad, increasing your level of accuracy while playing.
The emulator is lightweight and can mimic any game from your smartphone to the broad screen of your PC.
Steps to Download Helix Jump Using Emulator:
Download Nox Player on your PC.
Sign in to Google Play Store on the Nox Player emulator using your Google email account.
Search for Helix Jump on the search bar.
Once you find your desired app, click on the install option.
Helix Jump game will appear on the Home screen of your PC.
3. iMyFone MirrorTo for Helix Jump PC
If using an emulator doesn't sound like a good idea, you can also screen mirror the content of your iPhone and Android right on your PC, including games, music, and even apps. To make screen mirroring a less bothering task, we recommend you to use iMyFone MirrorTo. Intuitive features, simple design, manageable features, and smooth operations all combined together to bring you the best gaming operations on the vast desktop screen.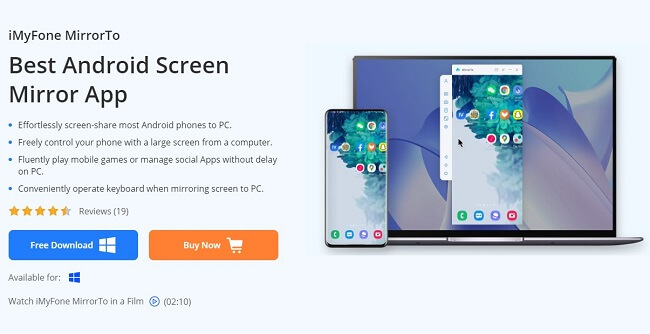 Features Of iMyFone MirrorTo:
Control your phone from the wide desktop screen.
Watch videos, play music and share everything from your smartphone directly on your desktop.
Share your gameplay with your friends using the live streaming feature.
The 90 frame per second rate offers smooth operation.
Steps to Screen Mirror Helix Jump Using iMyFone MirrorTo:
Install and set up iMyFone MirrorTo on your PC. Then launch it on PC to get started.
Next, you have to connect your phone to your PC using a USB cable. Select your device and choose the "Transfer files" option to secure a connection.
In the pop-up menu, permit the app to transfer files from your phone to your PC. Click on the "Turn on" toggle to secure a connection.

To enable the USB debugging option, go to "Setting" > About Phone > Software information. Then, under the 'Developer' option, click on the 'Build' option 7 times.
Enable the USB debugging option once the USB gets connected.
Part 5: Frequently Asked Questions
Q1: What is the Final Round on Helix Jump?
There is no final round where the game comes to an end. You just need to keep playing to become a pro player.
---
Q2: How do I mirror my iPhone to Windows PC to Play Helix Jump?
To mirror iPhone to Windows 10, make sure you are connected to the same Wi-Fi connection and then go through the following steps:
Open the Control Center on iPhone
Select the Screen Mirroring option.
Choose your Windows 10 device from the list of available options.
Your iPhone is now mirrored to your Windows.
---
Q3. What are some Tricks to Use While Playing Helix Jump?
You don't need to have highly developed skills to become a pro in Helix Jump. Here are some quick tips to help you clear levels with high scores.
Be patient while playing the game. Wait for the right time to make your ball bounce.
Let 2-3 platforms line up to hit harder.
If you can't find the right crack to land, make the ball bounce 2-3 times on the red platform to destroy it and move on.
The more you practice, the better.
Don't forget to collect the double down arrow power-up to give the ball a sudden boost.
Conclusion
Helix Jump is an exciting game loved by many around the globe. However, playing the game on pc is more fun and thrilling than on a smart device, and luckily you can do it now with emulators and screen mirroring apps. Our recommendation is to enjoy Helix Jump Pc is iMyFone MirrorTo. It does much more than just mirroring your contents from your smart device and is super easy to use.