Miracast is a cutting-edge wireless technology that allows you to display your screen onto other devices. It is a multimedia-sharing protocol between devices that utilize Wi-Fi technology. In the following article, we will discuss what Miracast on Windows 7 is, how does it work, the requirements for Windows 7, and the user's guide.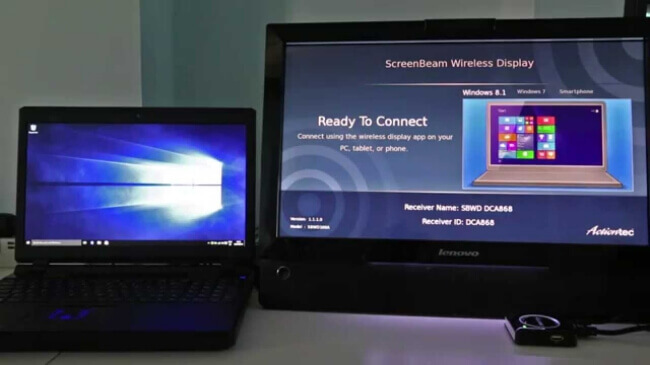 Part 1. What Is Miracast?
Miracast, an inter-platform protocol that permits multimedia sharing among devices using Wi-Fi technology. This fantastic program may be located through BlueStacks. Many people enjoy Miracast by sharing the contents of Android devices or PCs on the device supported by the shared screens. It's done through the Internet. The Miracast (Wi-Fi) display for PC has much to do with it.
Features of Miracast Windows 7:
Miracast Windows 7 supports a wide range of devices, including the Galaxy S series, Note series, Android 4.2 and 5 and Blackberry versions, etc.

It also allows you to share information with the projector in real-time from a laptop or computer to make it the perfect method to convey an idea in a meeting room.
Requirements to Install Miracast for Windows 7:
With the help of a third-party emulator, you may simply download the Miracast Windows 7 Wi-Fi display for PC and Mac. You can use Miracast Windows 7 if you have a PC with earlier versions of Windows (7 or 8). You only need to update drivers or you may buy an adapter for Miracast. You'll be able to wirelessly utilize your large screen TV with the Miracast adapter attached to your TV.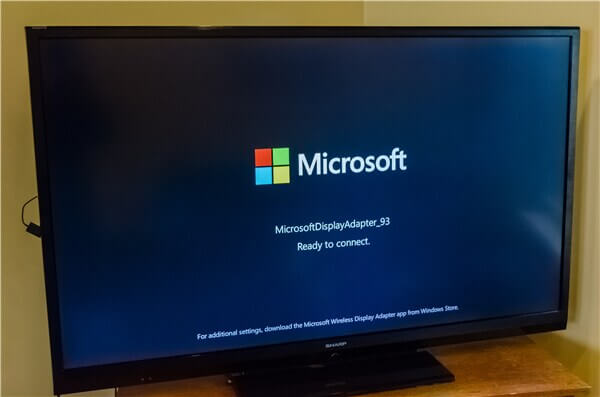 The second approach is to utilize Bluestack Emulator and discover the program you've need to use.
Tips
It's important to remember that Miracast is sensitive to Wi-Fi stacking in Windows 7, meaning you'll have to uninstall them if you use additional wireless devices to prevent protocol issues.
Part 2. How Do I Know If I Have Miracast on Windows 7?
For checking whether Miracast Windows 7 is on your Machine, do the following steps:
Method 1: Use CMD for Miracast Windows 7:
Step 1:To start the Run box, simultaneously press the Windows key on your keyboard and R.
Step 2:Type cmd, please click OK.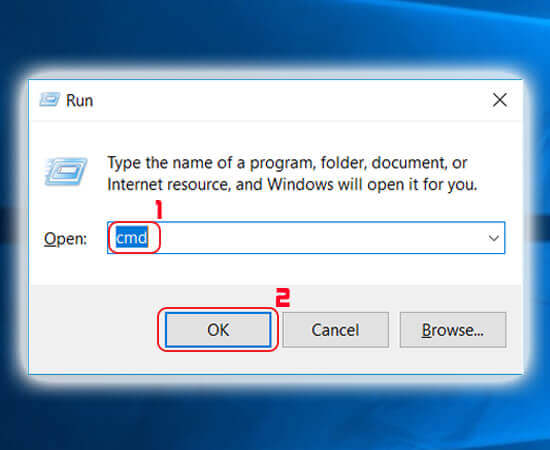 Step 3:Copy the command "netsh wlan show drivers" and paste and then click the Enter key in the cmd function.

Step 4:See whether the results are supported by Miracast.
Step 5:Unfortunately, if you detect wireless display support, your PCs won't support Miracast: No. But you still may broadcast your TV to your screen using Google Chromecast, Miracast's substitute.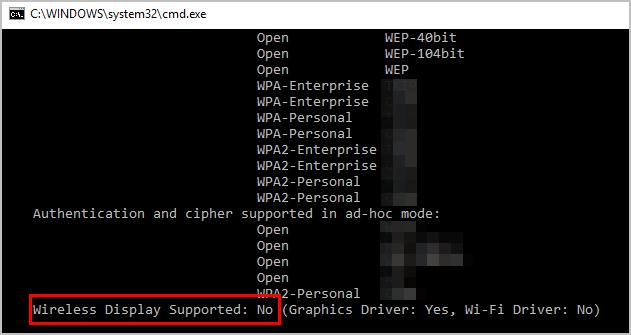 Step 6:If you notice support for the wireless display: Yes, your machine supports Miracast and it may instantly be used with Miracast. Then continue to the next section: Update the available drivers of your machine.

Method 2: Use DirectX Diagnostic Tool:
Step 1:Click Start, then click option run.
Step 2:Click OK, type dxdiag.
Step 3:Note the version of DirectX shown on the DirectX Version Line on the System tab.
Step 4:On the different tabs, please verify each DirectX file for the version data.
Step 5:Once the file versions are checked, click Exit.
Note
If Windows can't detect the dxdiag application, you will be able to install DirectX version 5.0 or an earlier DirectX version. In such a scenario, the newest DirectX version will be downloaded and installed.
Part 3. How Miracast on Windows 7 Works?
You will have to open the Miracast settings if they are supported on your Windows 7 PC and then click on the project button. Miracast will looking for the available devices and will show you the option for connecting with the TV.
Part 4. How to Use Miracast on Windows 7?
Wirelessly Stream to Miracast Windows 7 Receivers:
HDMI or VGA connections can often difficult to utilize. Miracast is, therefore, a great choice for streaming video through Wi-Fi. Miracast uses Wi-Fi technology for smart TV and projector to transmit your screen. Without the wire, your display may be sent from one device to another. For Windows 7/8/10, Miracast is also available. This is where I will talk about Miracast installation for windows and 8.1. You'll need a Miracast Windows 7 adapter or wireless display adapter. Follow steps below and try it.
Step 1:You will need a wireless or Miracast adaptor display. This type of adapter may be searched on the Internet.
Step 2:Connect to the ports on your TV and/or another screen you wish to connect to your wireless display adapter or dongle(often HDMI or USB port).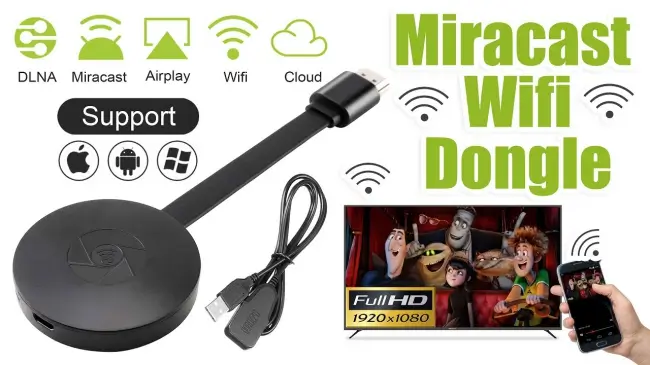 Step 3:Upgrade or display your TV.
Step 4:Go to the Control Panel > Hardware&Sound > Add a device on your Windows 7 PC.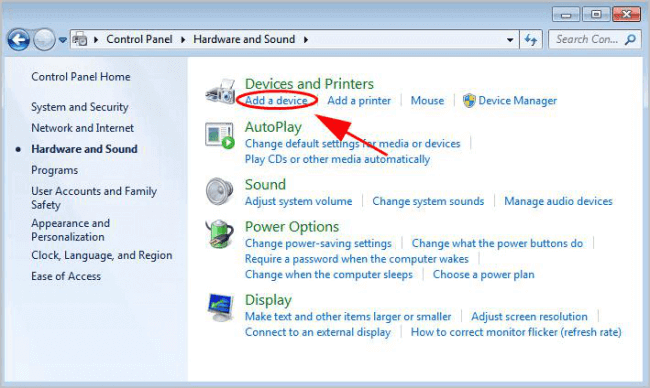 Step 5:Add a TV to your PC or monitor.
Use Miracast Windows 7 Adapters like HDMI Slot or USB Slot:
A tiny HDMI stick with almost flawless wireless mirroring is the Microsoft Wireless Display Adapter. It works flawlessly on Android and Windows smartphones so that you may view your material without any delay on the large screen. The cord is short and easy to install and not cheap or too expensive to operate.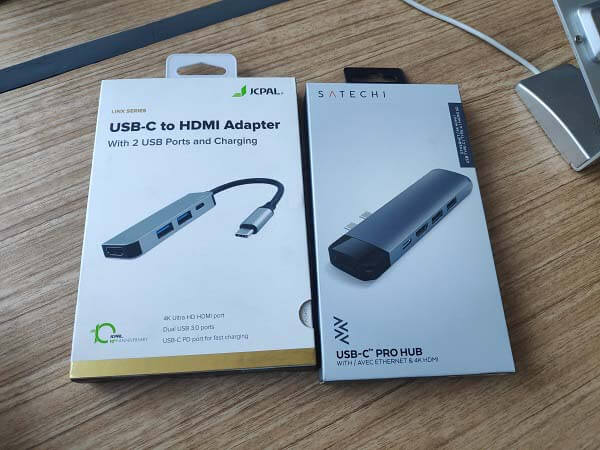 How to Fix Miracast Not Working on Windows 7 PC/Laptop?
Sometimes you may get the so-called Overscan on your screen. This leads to a picture that seems excessively big or zoomed in.

In this situation, select the scan basis point by point instead of the stretch and zoom configuration to set the correct value. Miracast Windows 7 adaptors with applications that automatically convert the adapter from over-scan to dot.

Sometimes it might not appear that your display is connected to your Windows 8.1 Miracast PC. It is not in the Miracast Windows 7 version.

In this situation, you should attempt to restart and display your computer. You may have to remove and reinstall the display if the problem persists. This is possible in computer setups when all drivers for the display are installed and then re-installed.

One drawback with Miracast Windows 7 is that it has a lot of problems and is sometimes sluggish.

While Miracast operates with WiFi Direct and both devices don't have to be connected to the same WiFi network, it's preferable. The existence of multiple devices operating on various WiFi networks might thus be an issue, as Miracast is highly sensitive to WiFi stacking. Just deleting devices can enhance Miracast's technique of streaming your TV to your screen.

Part 5. Frequenly Asked Questions

Q1. What drives to update for Miracast Windows 7?

You can quickly display your TV on your screen using Google's Chromecast if your PC supports Miracast. You may still use the Chromecast by connecting the HDMI or USB slot if you do not have wireless display capabilities. Before you can use the newest DirectX version, you must update your machine's drivers and install them.

Q2. How to check Miracast compatibility with Windowss?

For Miracast Windows 7 download and utilize Wi-Fi (Miracast) on your PCs, the Android App Player is required. The team of authors suggests Andyroid for Windows and Mac. All you need to do is install AndyOS and browse the app store for Wi-Fi. Using your own Google account, you are needed to register with the Google Play store (wifi_display_miracast).

Q3. How do I install Miracast on Windows 7?

You can download the latest version from their official site by upgrading your system and drives. Also, you can use it via Bluestack player.

Q4. What's Miracast pros and cons?

You can enjoy games, videos and meetings on the big screen with a smooth and fast streaming. However, Miracast only works with a Wi-Fi connection so it may not compatible with some devices.

Bonus Tips. Best Way to Mirror Your Phone Screen to Your Computer

You'll want to consider mirroring or projecting your device to your PC if you're working on Windows 10 PC and want applications and information from another screen to be on your PC. Please note that a device supporting Miracast is needed. This is how you may mirror your PC with another screen or project:

Step 1: Launch iMyFone MirrorTo.

Step 2: Connect Your Device.

Step 3: Open Permission to MirrorTo.

Step 4: Start to control your Android phone from your PC.

iMyFone MirrorTo can effortlessly screen share your Android phones to PC. And it is an fantastic alternative tool to mirror Android phone to Windows 10.

I'm here to suggest you to use iMyFone MirrorTo.

Conclusion

A state-of-the-art wireless technology, Miracast Windows 7 enables you to display the screen on another device. In this article, we get to know about how Miracast Windows 7 works, how its errors can be fixed on the PC.

We came to know how we update the drivers for it.If you have an earlier version of the PC, you can utilize Miracast on Windows 7 (7 or 8) you just have to update drivers or you may purchase a Miracold adapter. To transmit your TV to your computer, you must have wifi or a Miracast Adapter display.