Sharp TV screen mirroring is always fun especially when you have proper knowledge of it. The same goes for other smart TV brands such as Sony and Hisense. Screen mirroring allows you to share content from your smaller gadgets such as iPhones, tablets, and laptops to your smart tv screen for a better visual experience. However, the compatibility of devices is very vital.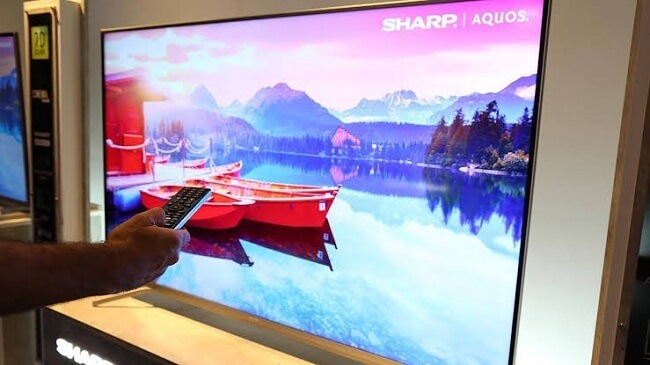 Apart from miracast sharp TV and Anyview Cast Sharp TV, other smart televisions have means for screen mirroring. Most of them are mostly through apps while others have inbuilt screen mirroring technologies like Sharp TV.
What is Miracast Sharp TV and Anyview Cast Sharp TV About?
It's possible you might have come across Miracast and Any view Cast without really getting to know much you must know what your Sharp TV is capable of especially when it comes to sharp TV screen mirroring.
Do you know that your Sharp TV has an inbuilt screen mirror technology that has the same way these mirroring apps do? The Miracast Sharp TV and Anyveiw Cast Sharp TV are simply Sharp TV brands with the Miracast and Any view Cast systems functional in them.
These two technologies help in sharing videos, games, music, presentations, pictures, social media content, etc from your iPhone device to your TV screen.
Also, Note that mirroring is not possible until there's a WiFi connection.
Miracast Sharp TV is compatible mostly with Android 4.2 phones and on Windows 8.1 for computers. It allows point-to-point operations and also limits network interruptions.
Do you wish to see those movies and pictures on a bigger screen but don't know how to go about it? Here are the 8 best sharp TV screen mirroring methods with proper guidelines on how they work.
8 Best Sharp TV Screen Mirroring Methods
1. ApowerMirror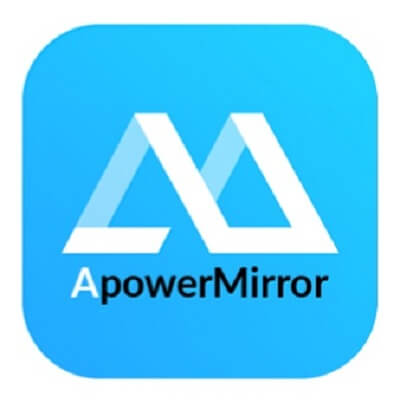 Talking about the compatibility of devices, ApowerMirror is a wireless screen mirroring app that is quite compatible with many devices. It helps share your videos on big screens and still maintain high visual quality.
It also permits Airplay and Miracast operations. ApowerMirror can run on supported devices such as; iPhones & iPads, Windows & Mac, Smart TVs like Philips, Hisense, Xiaomi, and most importantly, Sharp.
Adding to that, it accepts video streaming from DLNA-compatible apps and connects iPhone to TV wirelessly. It also mirrors iOS devices to other phone devices.
Here are guidelines on how to use the ApowerMirror app to screen mirror.
First, you have to connect your phone and TV to the same WiFi network.
Install and open the ApowerMirror app on your phone/TV.
Open the Control Center on your iPhone or iPad and click on "Screen Mirroring". Once that is done, choose the name of "Apowersoft and your device". By doing so, your phone screen will automatically be mirrored.
2. LetsView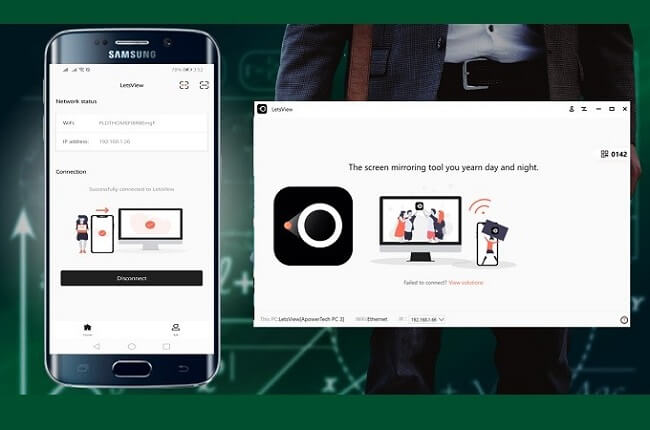 Looking for a free app for wireless screen mirroring? A LetsView app is a good option for you. Users with iOS devices and Android 5.0 or more devices can mirror their devices with the LetsView app. The LetsView app has some beautiful features that make it stand out. It is compatible with any smart TV with Miracast technology such as Sharp TV. You can screen record and screen capture while mirroring with this app.
Furthermore, this app works as a tool for file management. You can manage files such as photos, music, and videos. It also permits sharing of content between an android device and computer. It makes teaching, business meetings, live streaming, and entertainment come alive all thanks to the LetsView team.
With these 3 simple steps, you can share any content of your choice to your Sharp TV without delay.
The first step is to download and install the LetsView app on your phone and TV.
Secondly, connect your TV and phone to the same WiFi, start the app on your phone and allow the name of your TV to pop up.
Thirdly, Tap the name of your TV as it appears and in split seconds, mirroring will start. You can enjoy your Youtube videos on a bigger screen now.
3. iMediaShare App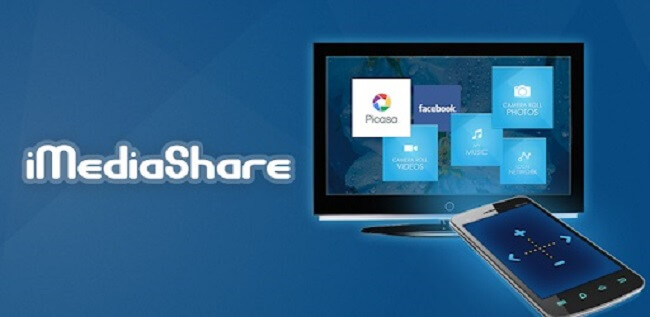 The iMediaShare app is a free app that spices up your TV viewing. It provides you with Youtube videos, movies, pictures, and other content on your bigger screen through some easy procedures. Smart TVs like Sharp already have on them the Miracast sharp TV technology and DLNA to give you a better mirroring experience. It also works with Blu-ray players, audio systems, and media boxes. iMediaShare app can run on supported devices like iPhones, iPad, Android, PS3, and Xbox 360.
Sharp TV screen mirroring can be a lot more simple.
Here are simple steps to mirroring iPhones to sharp TV using iMediaShare.
The first thing you should do is to download the app on your phone and then pair your iPhone to your TV through a Wifi Direct or Miracast. Note that Miracast is an enhanced version of WiFi Direct. It allows users to send videos from their mobile devices to a TV.
Click open the iMediaShare app on your iPhone.
Click on camera roll videos.
Select the folder of the movie you want to choose the particular movie from. Then select the movie.
Input your Sharp TV name and enjoy the movie on your big screen.
You can visit the Apple website for more information.
4.  Chromecast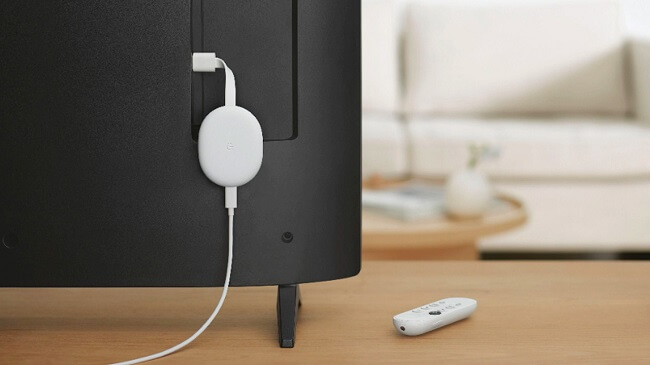 A Chromecast is a small streaming machine that shares contents from a smaller device to a bigger screen through the help of an HDMI port. The beautiful thing about chrome cast is that it gives your old television a smart TV feel. You can view any content of your choice simply by connecting your HDMI cables to your TV port and then to your phone or laptop.
A Google Chromecast also streams content from iPhones, laptops, and pads.
Here are steps for screen mirroring on a sharp TV with a Chromecast.
Plug the Chromecast into a power source and connect its cable to the HDMI port of the TV you are sharing to.
Put on the TV and tune it to the right HDMI channel.
Set up the Chromecast as a new device when you're done downloading the google home app.
Turn on the Bluetooth on your mobile device.
Follow the on-screen instructions to set up your Chromecast.
Select a video and play. Don't forget to tap the cast iron as it immediately transfers your video to your TV screen.
5. Air beam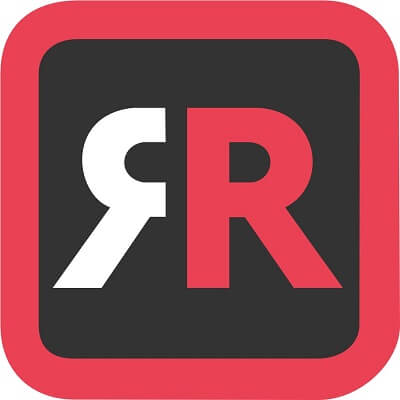 Air beam is a mirroring app that transfers videos from iPhones, iPods, laptops, or other iOS devices to your sharp TV brand. It also works on many other different brands of smart TV sets. With the use of WiFi, it transfers contents from your iOS device to your TV screen for quality entertainment.
With these 3 simple steps, you can easily stream videos from your iPhones to your Sharp TV using the AirbeamTV app.
Download and install the Airbeam app on your Sharp TV, Install the app on your phone as well. Search for the TV name from the menu for mirroring.
When you are done selecting your TV name from the menu, tap the "Start Mirroring" icon and choose" Mirror" with the Name of your TV, and tap "start broadcasting".
And just like magic, your iPhone screen will appear on your Sharp TV brand.
6. MirrorMeister App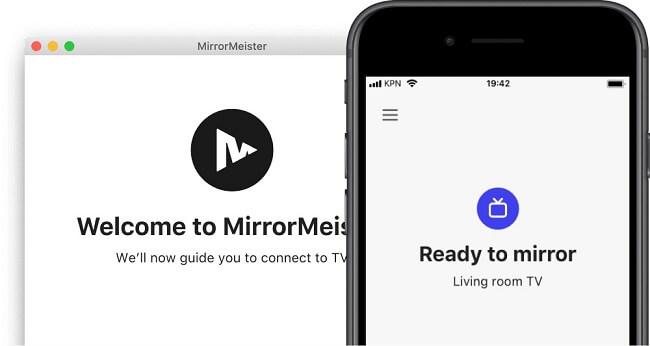 Unlike the Miracast sharp TV and Anyveiw cast sharp TV inbuilt screen mirroring technologies, The MirrorMeister app adds to the number of mirroring apps available for free download.
This particular app has similar features to some of the other apps mentioned earlier. With a MirrorMeister, you can connect your iPhone, iPad, Mac wirelessly to a sharp TV.
Follow these simple steps to have a better view of those pictures.
Connect your both devices to a stable WiFi network and Install the MirrorMeister app on your device.
Open the app on your phone or Tab device and search for your TV name.
Click on "Sharp TV".
Click on "start mirroring".
Click on "start broadcast".
Enjoy a better view of some quality entertainment on your Sharp TV.
7. AceThinker Mirror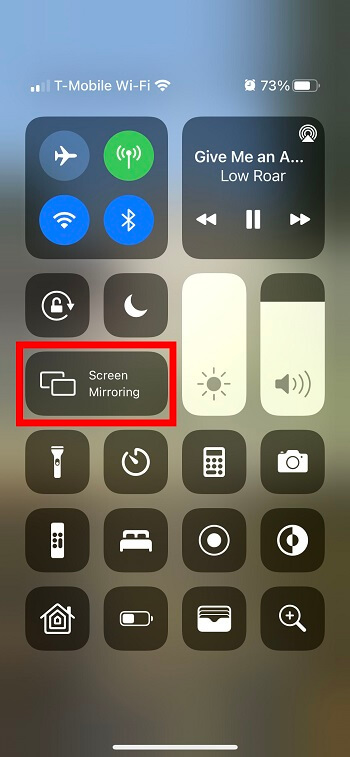 AceThinker Mirror is another free app designed for both Mac and Windows users. Androids and iOS device users also find it useful. The AceThinker mirror comes with unique features. Features like a game keyboard that allows game lovers to play varieties of android games.
You can use the mouse or keyboard of your computer to send messages even on WhatsApp. You can get notifications from your android device if you want and can also record your smartphone's screen activities.
Here are easy steps on how to screen mirror with an iPhone using an AceThinker Mirror.
Just like the other apps, you have to download and install this particular app on your iPhone and your Sharp TV as well.
Then go-ahead to start the app on your iPhone without delay.
Try detecting your Sharp TV by tapping the "M" button on your iPhone.
After you're done connecting your iPhone to your Sharp TV, click "screen mirroring".
from the control center of your iPhone. Once that is done, tap on the name of your TV brand for example "Sharp TV" to start sharing content.
8. TV Assist
This is another screen mirroring app with some nice features. As the name implies, TV assist helps share videos and pictures from your iPhone to your TV screen with just a little effort. Unlike Miracast and Anyveiw cast, TV assist allows its users to receive photos and videos from their loved ones. The only condition needed is for them to have the app as well.
It also has great recording features just like the AceThinker mirror. Do you think this is the app you might finally go for?
Here are steps on how TV Assist works.
First, you have to download and install the app on your device.
Ensure that your Sharp TV and Phone are connected to the same WiFi.
 Open the app and allow your phone to detect the name of your TV. Once detected, click on the name of the TV to get it connected.
You are now at the liberty to watch any video of your choice on a bigger screen.
Conclusion
Sharp TV screen mirroring methods are quite easy to replicate so you may as well try out any of the methods. However, If you feel downloading any of the apps is a long process, don't forget your Sharp TV is a miracast Sharp TV. You can explore that inbuilt screen mirror technology and have a better entertainment experience.