Google is smart and also a big help for all of us. When your phone is hijacked then it helps you to change your credentials and get back all access even if you don't have your device back. But sometimes this Android 72 hour lockout service becomes a pain in head. If your Android is locked out mistakenly then you can be so much frustrated and intense. You cannot wait for 3 days as you have lots of matters on your device that are to be solved.
Part 1: Why Android 72 Hour Lockout Occurs?
Question is, why Google has introduced Android 72 Hour Lockout? It occurs when you factory reset your phone. This is actually because of Device protection feature introduced by Google in Android. If you skip or trip this feature, your phone can get locked out for 24 or 72 hours, depended on the manufacturer. It becomes so frustrating and it is really hard to get back access before specific time frame.
In fact this feature helps a lot in securing your device. If someone snatches your Android phone and try to factory reset or change your password. You have 3 days to get the access back. So Android 72 hour lockout helps you to keep things under your control always. It becomes frustrating and hard when you get your Android 72 hour lockout mistakenly. Keep reading and get the best solutions you can apply to get rid of Android 72 hour lockout.
Part 2: How to Deal with Android 72 Hour Lockout without Google Account?
If you want to bypass google FRP lock or Android 72 hour lockout, you would need to apply few ways. There are ways that can do this job for you but it is not obvious to get perfect result every time you want.
If you want to bypass the Android 72 hour lockout then you can disable FRP. Following are the steps to be taken in order to disable all device protection features including FRP.
Step 1: Enable developer mode on your Android by going to "Settings > Developer Options" .

Step 2: Have a look on the options present in developer mode and find "Enable OEM unlock".

Step 3: Click on the check box and make it checked and click on "enable".
Remember! By choosing this option you will not be able to get device protection features. Factory reset protection will also not work with this checkbox checked or enabled. OEM is actually an indicator to the system to tell it bootloader is now authorized to get unlocked. This can make your phone unsecured and on risk. Google doesn't recommend this method and doesn't take any responsibility because it is not safe.
Part 3: Ultimate Solution to Android 72 Hour Lockout -- iMyFone LockWiper (Android)
Here a question raises that if there is any way to bypass Google FRP? We know that the solution for Android 72 hour lockout must be more efficient, reliable and near to an ultimate solution to the problem. We can introduce a modern, applicable and efficient way to perform this job. We present iMyFone LockWiper (Android) FRP unlock tool to bypass Android 72 hour lockout instantly. This is a quick, efficient and permanent way to get rid of Android 72 hour lockout easily.
Key Features of iMyFone LockWiper (Android)
iMyFone LockWiper (Android)  can easily wipe out Android 72 hour lockout.

Can bypass Samsung Factory Reset Protection(FRP)/Google Account Verification.

Removes Samsung Google account without using previous Google Account.

Helps get full control of the phone and the previous Google account won't be able to effect.

Removes any Android Pin code, security pattern, password, fingerprint and face lock.

Supports more than 6000 Android devices to unlock screen.

Efficiently supports Samsung devices to remove locks without losing data.
Steps to Remove Samsung Factory Reset Protection (FRP)
These steps are going to work for Samsung FRP removal. Follow these steps and get the best results.
Step 1: Download and install iMyFone LockWiper (Android) on  your PC. Choose the "Remove Google Lock (FRP)" mode on the first screen. Click "Start"  and then connect the device with computer through USB cable.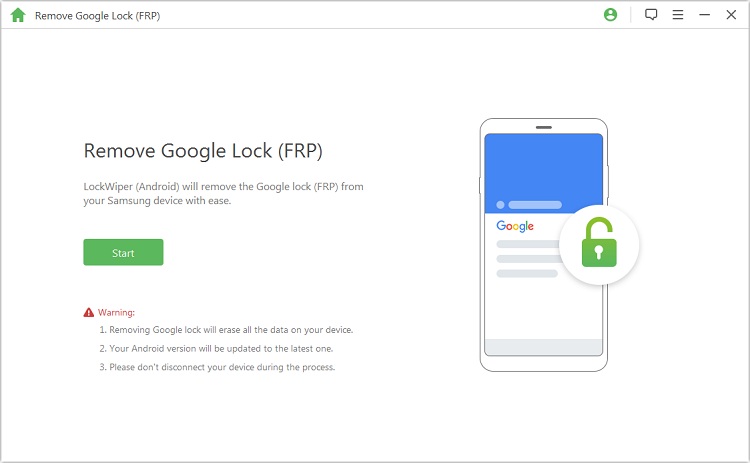 Step 2: Select and confirm your device information, then click "Download" to proceed. The program will start to search and download a data package for your device.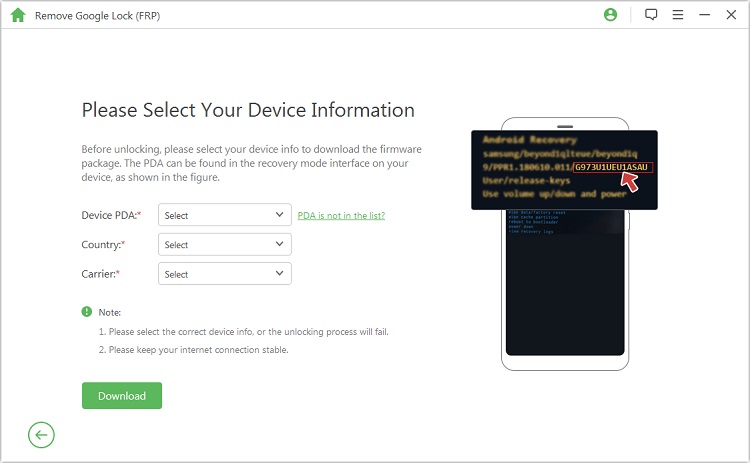 Step 3: When the  download finishes, click "Start to Extract" to unpack the package and install it.
Step 4: After the successful data installation, follow the  instructions to reset your device to download the firmware package for your device.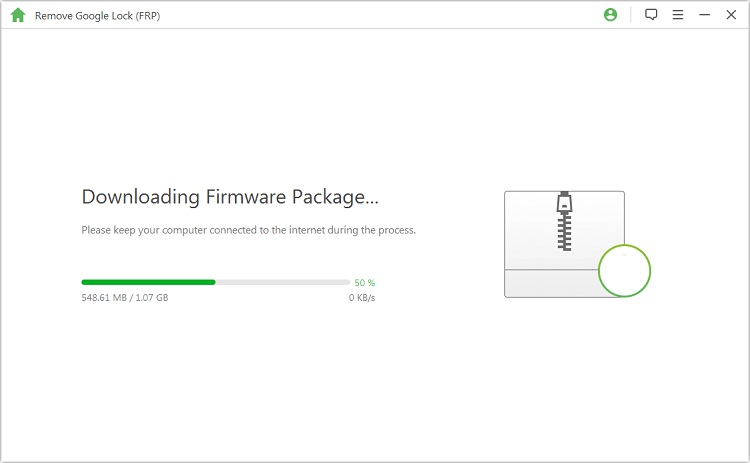 Step 5: Click "Start to Extract" and it will prepare the firmware for your device and then start to unlock the Google lock after the firmware extracts successfully.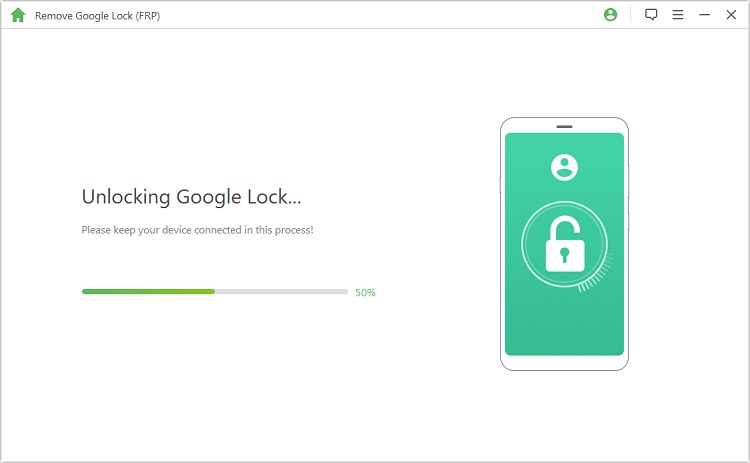 Step 6: Please kindly wait for it to finish. When it finises, the Google lock will be removed. You can access your device now without verifying any  Google account.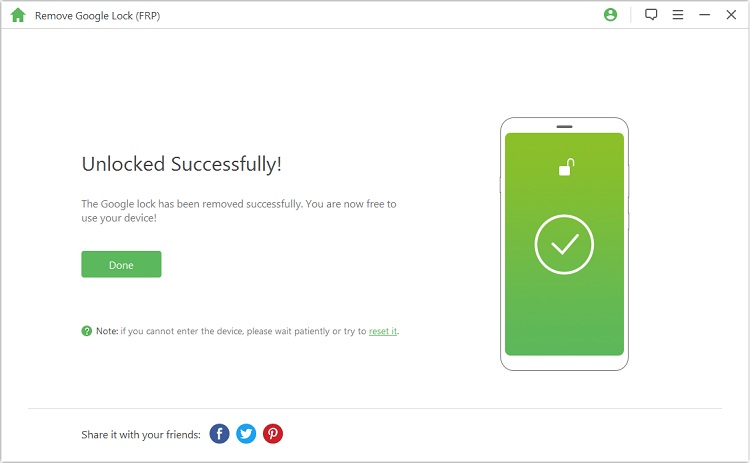 Simple steps lead to the successful unlocking. You just need to download and launch iMyFone LockWiper (Android) and choose unlocking mode. Follow the instructions appear on screen to complete the unlocking process with success.
Conclusion
We discussed about the ways we can adopt to avoid Android 72 hour lockout. We have seen that the most efficient, fast and reliable way is to remove Android 72 hour lockout with the help of iMyFone LockWiper (Android) for FRP unlocking. This is the almost only method that allows you to bypass Android 72 hour lockout without losing data and without using password. Why not to walk on the trail that has access to the success? So give it a try once and feel the difference.