You have known about factory reset option as it comes added in every Android device. Similarly, there is a security feature known as Factory Reset Protection (FRP). Factory Reset Protection feature will help in protecting personal/private data of your device.
But what will you do if you factory reset your Samsung device and forgot the Google password? You won't be able to access your device. However, you don't need to worry about it. Here, you would learn the exact method to bypass FRP by downloading Samsung FRP bypass APK/App.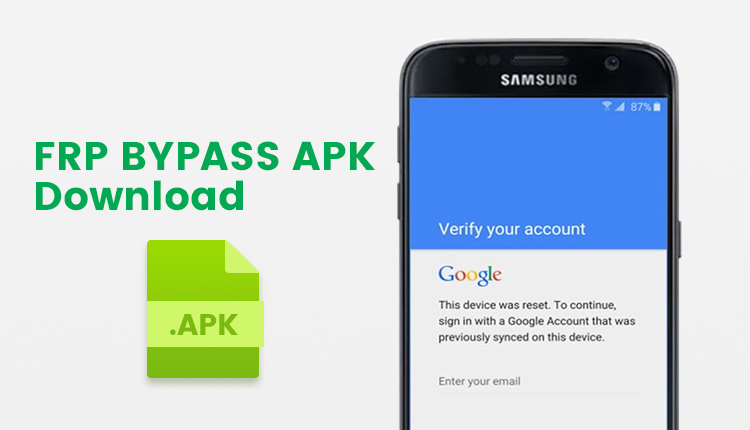 Part 1: Everything You Should Know about Samsung Bypass Google Account Verification APK
FRP lock can protect the data on your smartphone from any unauthorized access. It will help you keep your data protected in case your phone is lost or stolen.
FRP uses Google account or Samsung Android device account verification to unlock the device. In case, if the user forgets the password or account user name then he/she becomes incapable to access the device because of FRP. FRP Bypass APK is used to bypass FRP lock when you fail to remember your account name or password.
1

Samsung Bypass FRP Lock APK Download Free
---
If you want to bypass Samsung FRP lock, a bypass APK is required to do so. You can download the Samsung bypass Google verify APK from the link given below:
2

How to Use FRP Bypass APK to Bypass Samsung FRP Lock?
---
After downloading Samsung bypass Google verification APK, to begin the process, you need to prepare a PC, a USB drive and an OTG cable. Then follow the steps highlighted:
Step 1: Copy the APK file to your USB device.
Step 2: Using the OTG cable connect your USB to Android phone.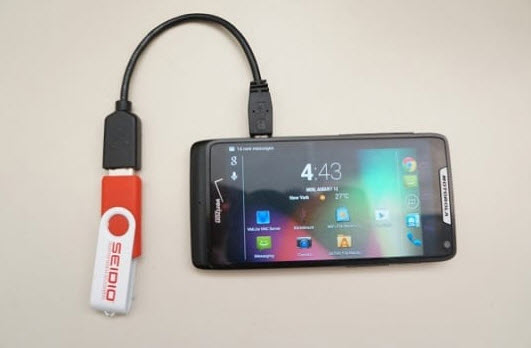 Step 3: Once connected, it will pop up the file manager app and launch the APK app.
Step 4: You should now have access to your Android phone settings.
Step 5: Scroll down and find Backup and Reset option.
Step 6: Click Factory Data Reset and Erase Everything which will erase all data from your phone.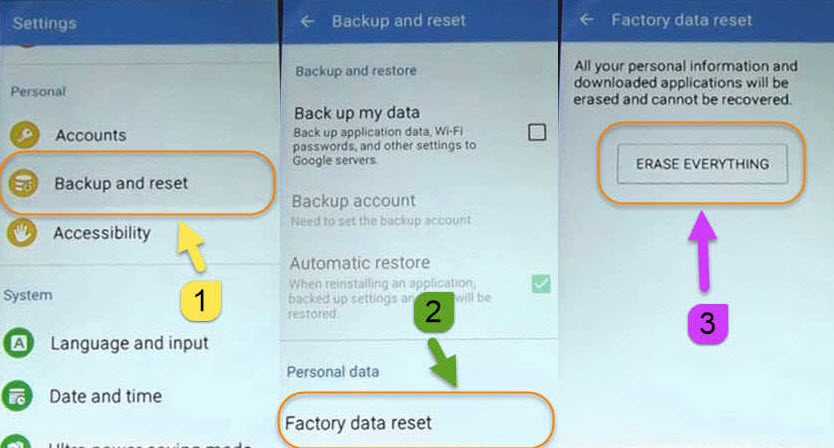 Step 7: Finally your Android phone will reboot normally and may take some time while booting and that is normal after resetting your device.
You'll be able to create a new Google account on your Samsung device or just skip the process to set it later.
Part 2: Samsung Bypass Google Account Verification via FRP Bypass Tool - iMyFone LockWiper (Android)
iMyFone LockWiper (Android) FRP unlock tool is an App that permits you to remove any screen lock from a smartphone or tablet with an Android operating system.
Features of iMyFone LockWiper (Android):
Allows you to bypass the Samsung device FRP without knowing the Google Account and password.
After the bypass, you can sync the Android device with a new Google Account.
Supports to remove any type of screen locks: PIN, pattern, password, fingerprint, and face lock.
Unlocks Android screen in any scenarios: forgot screen passcode, device with broken screen, fingerprint unlock not working, etc.
Bypass Samsung FRP Lock with iMyFone LockWiper (Android)
Step 1: Download the Samsung bypass APP/APK on your PC, select Remove Google Lock (FRP) mode.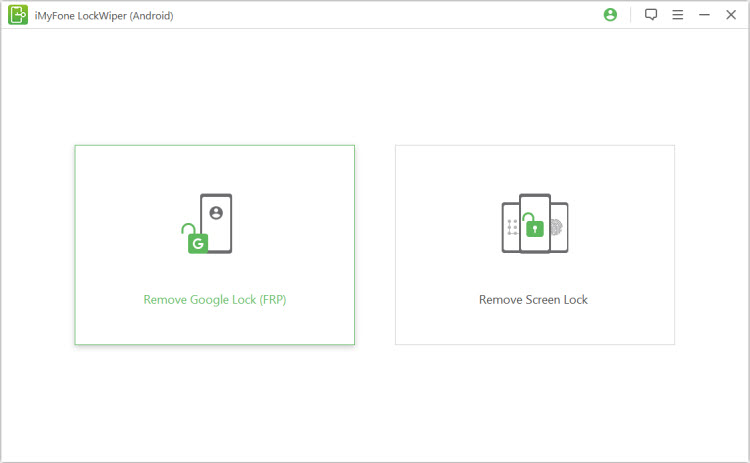 Step 2: Confirm the device information.
Your device information would be detected automatically. Confirm the device name and click on Next to go on.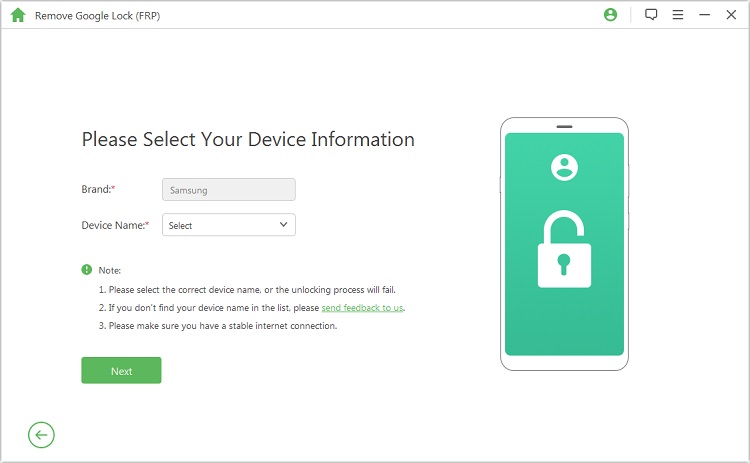 Follow the instruction of your device's screen to put your device into recovery mode and click Next. Select your device PDA or input it manually. Select the right Country and Carrier. Click Download to continue.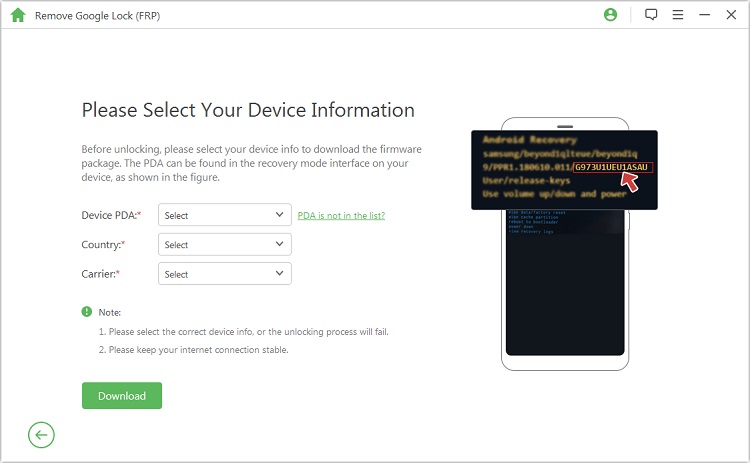 Step 3: After you confirm the PDA information, the program will start to search and download a data package for your device.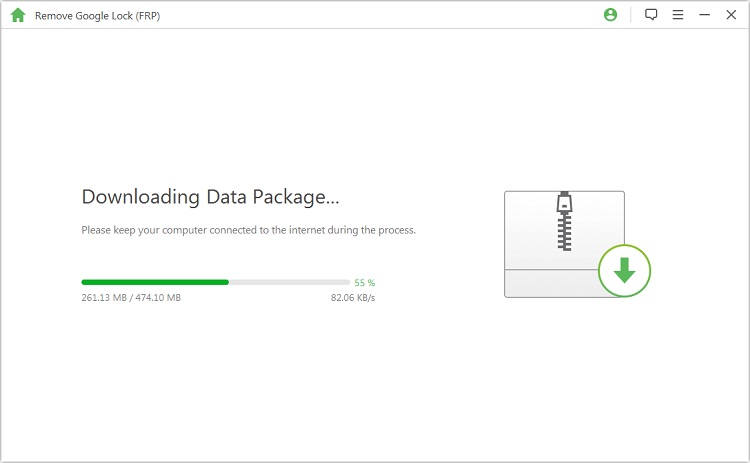 After the extraction, you can follow the onscreen steps to put your device into Downloading Mode and click Next.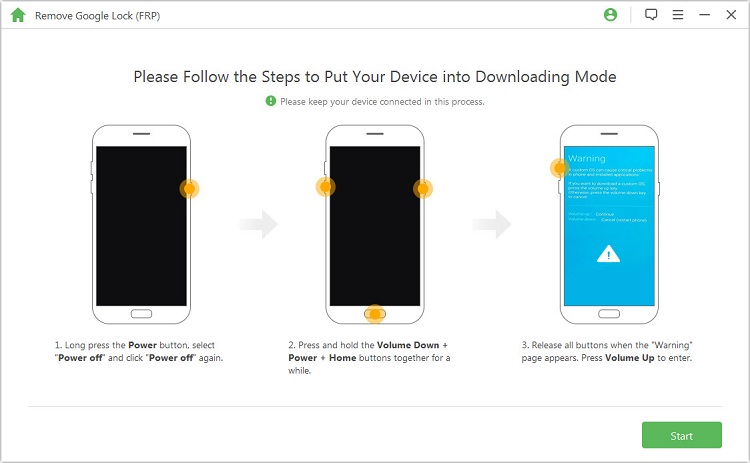 Step 4: Follow the instructions to reset your device. After the reset, put your device into Downloading Mode again to download the firmware package for your device.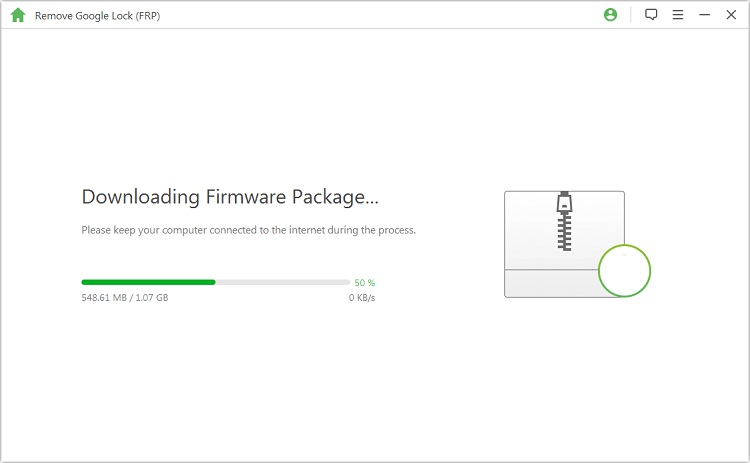 Step 5: After the extraction of the firmware the program starts to unlock the Google lock.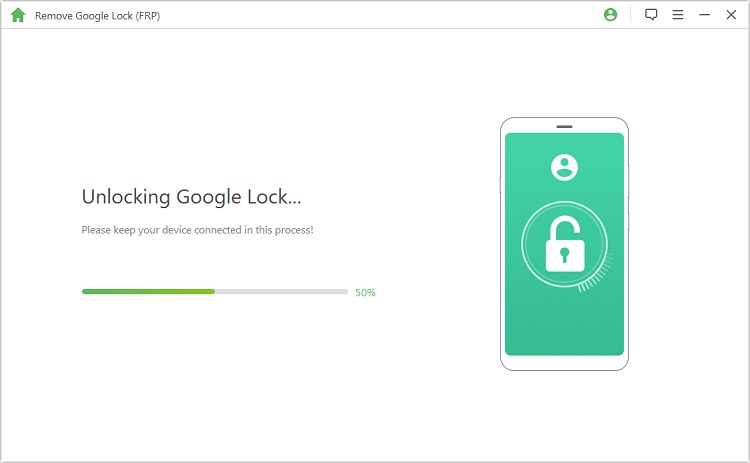 In a few minutes, the FRP lock would be removed from your device and you won't have to verify Google account to access your device.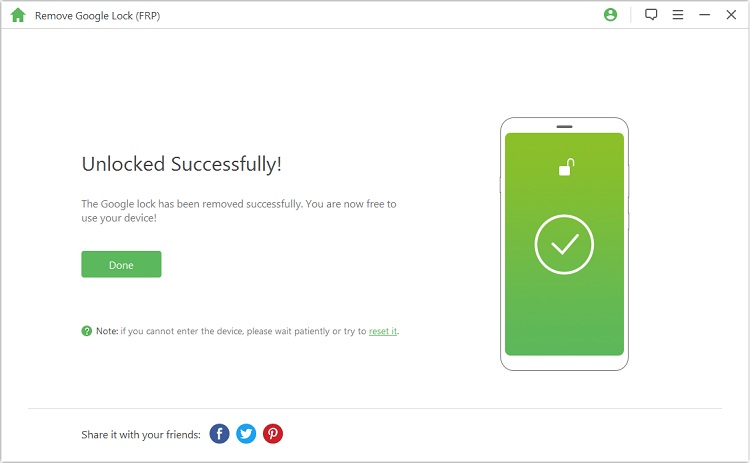 iMyFone LockWiper is also available in iOS version which is able to remove Apple ID without password for iPhone, iPad or iPod touch. In addition, it can bypass screen passcode for locked, disabled or broken screen iDevices without any hassle.
Here is the video guide of bypassing Samsung FRP lock with iMyFone LockWiper (Android)
Part 3: How to Access Your Google Account If You Can't Remember User Name and Password?
If you have reset your Android device and can't access it due to forgotten Google username or password, you can do one of these:
1

Know User Name But Don't Remember Password
---
If you know your Google account's username but don't remember the password, then you can reset your password on the device, or at www.google.com. It can take up to 24 hours for a new password to sync with all devices registered with that google account. After 24 hours, you can try to login into your phone with the new password.
2

With Multiple Google Accounts
---
If you have multiple Google Accounts, and you don't remember which Google Account you have used on your device, then visit https://www.google.com/android/devicemanager.
Log in with your Google username and password and check the list of all the devices registered to that specific account. If you do not find the device listed on the account, it means the device is registered to a different account. Use the same method to check for devices linked to your other Google Accounts.
3

Use Apex Launcher Application
---
Various Samsung bypass google verify APK will help you to deactivate FRP lock and let you access your mobile. It can be an effective method to unlock your Google verification completely from your Android device. There can be some time when this application can help you to get out of a problematic situation and will help you to skip this step after a factory reset. But not all of them works for your device.
Here are the steps to use APK to bypass FRP:
Restart your device and connect it to a working wi-fi network.
Click Next and then agree with the terms and conditions to continue the process.
Once you reached the step of Google verification, make a call from any other mobile. A pop-up notification will appear on your mobile screen, click save.
Move to three dots on the upper side, click send a message, type YouTube.com and make it hyperlinked.
Tap to message it will open the internet browser. Now tap Account > Settings > About. Now select Google Privacy Policy > open internet browser and download Apex Launcher application and install it.
Open the application, you will go to the Home screen. Open Settings and enable Developer Mode. Open the browser od the same page from where you have downloaded the application and go to the Google Account Manager. Download and install that and click Done.
Now download FRP Bypass apk and click to install on your mobile. Open the app and click on the 3 dots > Browse Sign-in > press OK.
Now you can create a new account here and start your device.
Cons of this method:
It only supports a few device models.
The procedure is actually complicated and long if you know little about phone techs.
There is no guarantee that you are going to be successful in this process.
Conclusion
On the above, I have given a guide on how to download Samsung bypass FRP APK. iMyFone LockWiper (Android) FRP unlock software is one of the best tools to remove or bypass Google Account and deal with FRP Lock in Android phone. Use it now to bypass FRP on your Android device and help other people if they need such help. Hope that this post will be useful for you.