[2023] How to Remove Google Account Lock - Bypass FRP Easily
Category: Unlock Android
3 mins read
Google lock, as known as Factory Lock Protection (FRP), is a preventive measure put in place on Android devices that prevents it from being factory reset by an unauthorized person. A phone with Google lock activated prompts for Google credentials when someone attempts to perform a factory reset.
Getting locked out of your Google account can be a frustrating experience, but fear not! In this comprehensive guide, we'll walk you through various methods of how to remove Google account lock. Whether you've forgotten your password or simply need to bypass the google lock, we've got you covered.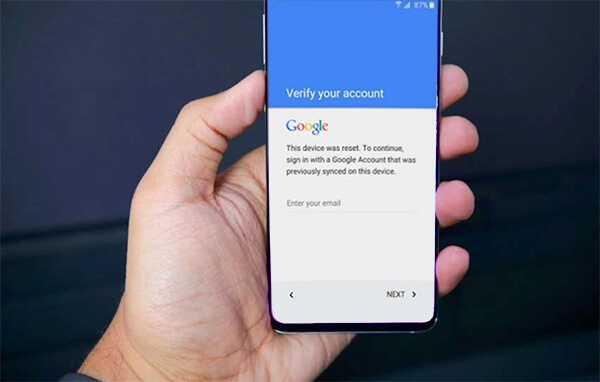 Part 1: Bypass Goole Lock without Password
If you need to remove Google lock or remove Google account from Android phone, here are the best two ways for you. You can choose the easier one - a FRP bypass too to remove the gmail account on your device or download FRP bypass APK.
1

Goole Lock Removal - LockWiper(Android)

If you find yourself locked out of your Android device, LockWiper(Android) is your go-to solution. This powerful tool allows you to bypass Google account verification without requiring the password. Here's how: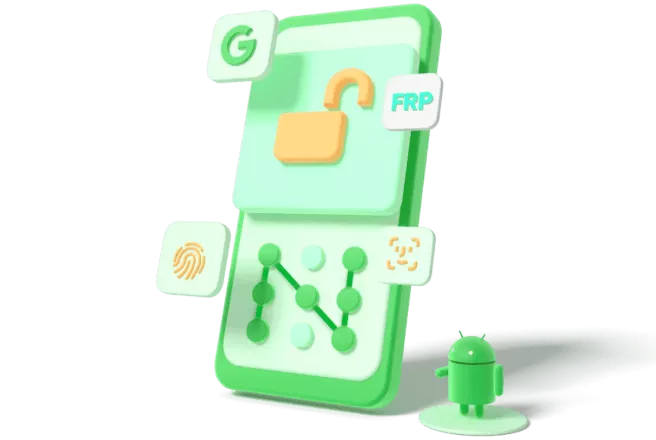 Key features of LockWiper (Android)
Remove Google lock from almost all Samsung devices.
It confers absolute mastery over your device post-unlocking.
Lets you change to a different Google account effortlessly.
Removes the setup screen that prompts you to verify your account.
No password is needed to remove the Google account lock.
Steps to remove Google lock using iMyFone LockWiper (Android):
Step 1: Download and Install LockWiper. Then click Remove Google Lock(FRP) mode on the LockWiper(Android) home interface.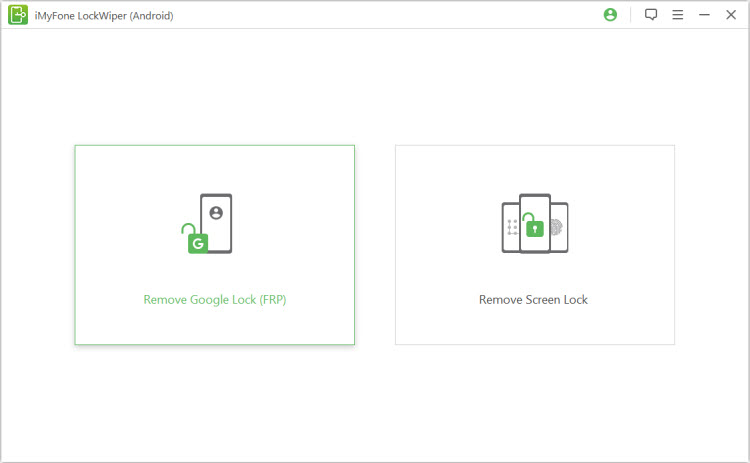 Step 2: Connect Your Device. and then click Start button to begain remove google lock.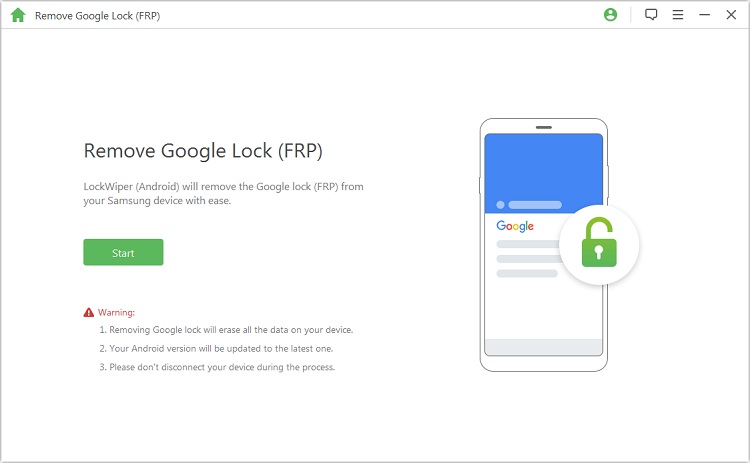 Step 3: Select Your Device Information. Select the correct PDA, country, and carrier. Hit Download to proceed.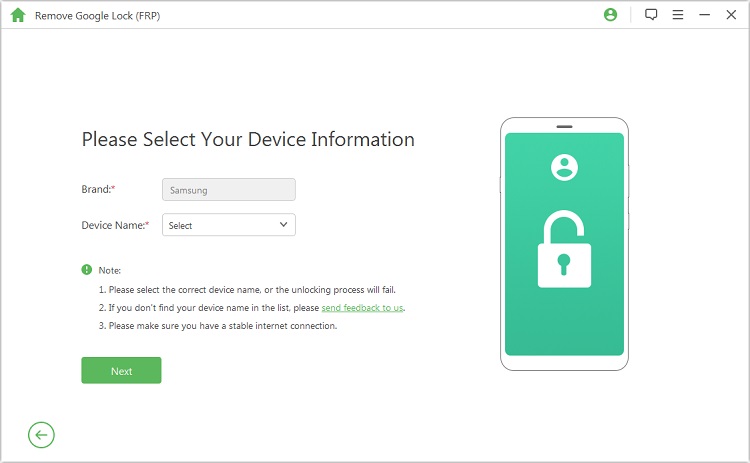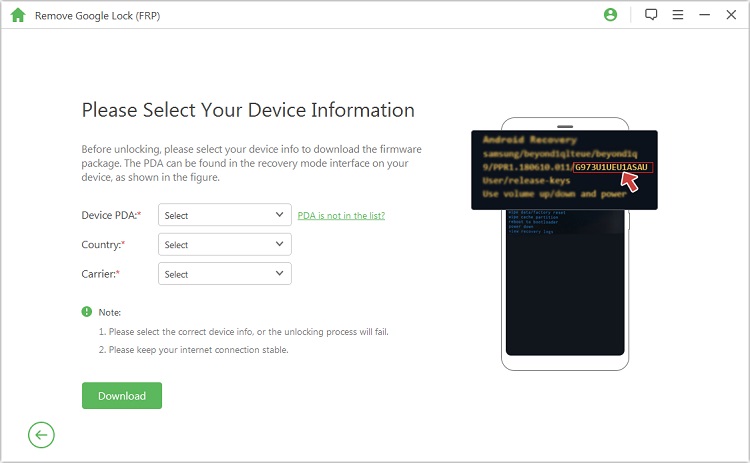 Step 4: Download Firmware. It will download the necessary data package for your device automatically.. Then click Start. Confirm to install the downloaded data package into your device.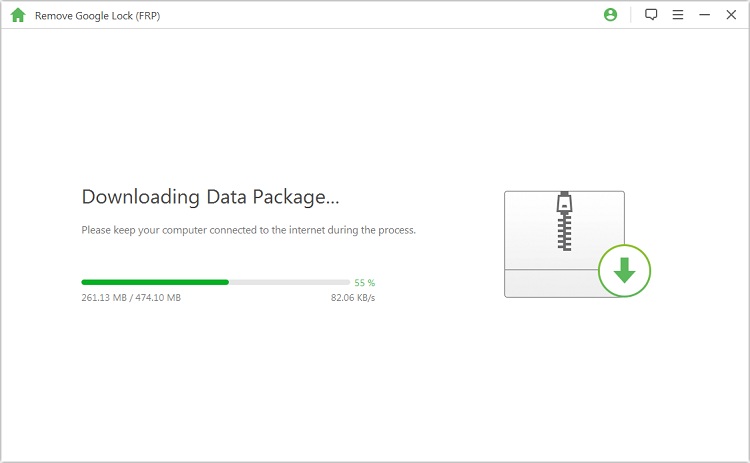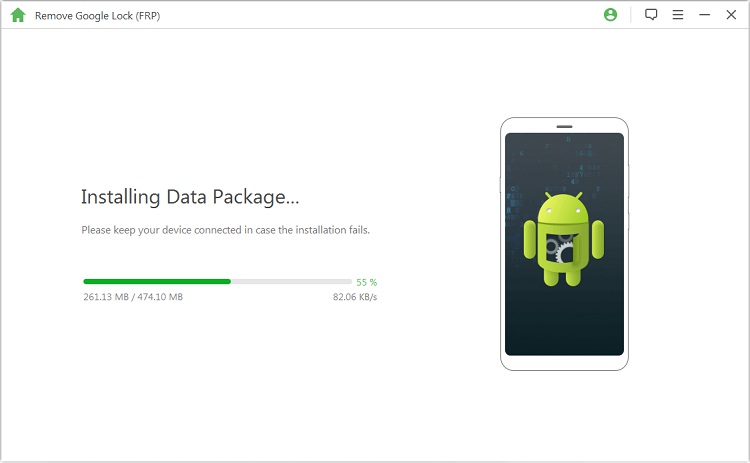 After the installation, to finalize the operation, turn on USB debugging and OEM unlock.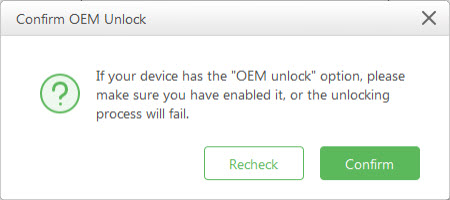 Step 5: Remove Google Lock. After the firmware is downloaded, click "Start to Unlock". LockWiper(Android) will do the rest, and your Google account lock will be removed in minutes.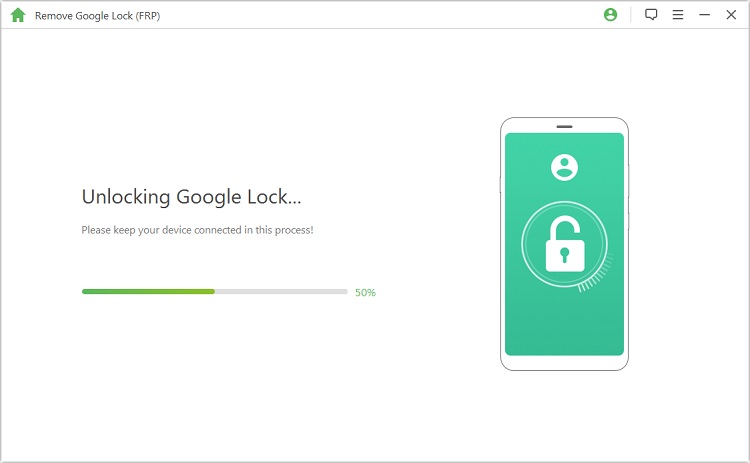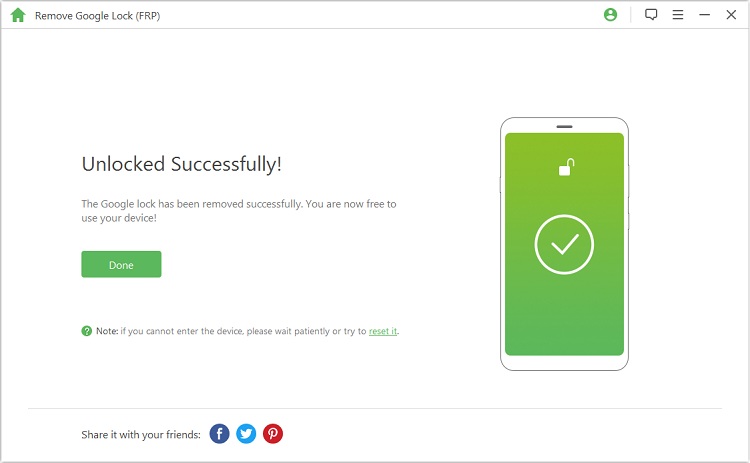 2

Remove Google Lock via FRP Bypass APK

How to remove Google account from Android phone? Where can I download FRP bypass APK? You may have questions like these and suffering the Google FRP lock now. Now you can relax if you have came here. Follow the steps below to remove the Google lock now.

Step 1. Download the FRP bypass APK first. You will need an OTG cable for this process.
Step 2. When you are in the verification screen, connect the pen drive to your device using the OTG cable.
Step 3. The File Explorer should open the file automatically. Locate the folder now where you copied the FRP bypass APK file and tap on it to install.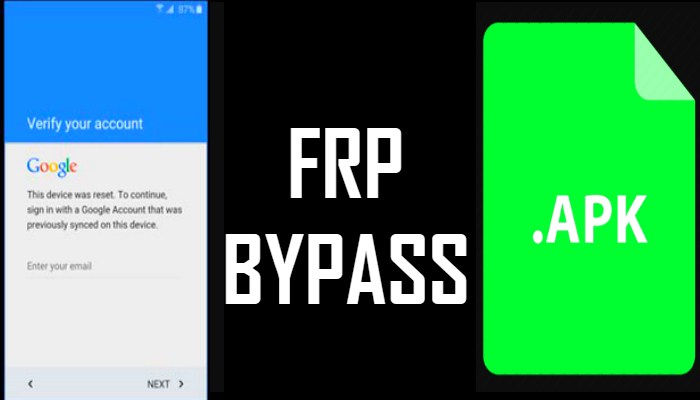 Step 4. After the installation, click Open to launch it. It will take you to the settings menu next.
Step 5. Now select "Back & Reset > Factory Reset" to reset your device.
Step 6. When it completed the reset, you can now add a new Google account to your device and you can start using the device without limit now.
Note: 1. You will need an OTG cable to perform this process for your device via FRP bypass APK. 2. Also you will need to download the right FRP bypass APK file for your device or it may brick your phone.
Part 2: Remove Google Lock When You Know the Password
The method described in part 1 is to be used to remove Google lock when you do not know the password to the Google account. However, if you know the phone password and can open the phone, follow the methods below.
1

Remove Google Lock on Settings

Some Android phones allow you to remove your Google account directly from the Settings app.

Steps:

1. Navigate to Settings.

2. Tap Accounts or Users & Accounts.

3. Click Google account type.

4. Enter your email address.

5. Tap the three dots on the top right corner of your screen.

6. Tap Remove account.

7. Confirm your action by tapping Remove account again.
2

Remove Google Lock Online

If you have the password to the Google account and have an internet connection, try this method.

Steps:

1. Log into the Google account associated with the phone.

2. Under Sign-in & security, select Device activity & notifications.

3. Find and hit Review devices under recently used devices.

4. Click on the phone which you want to remove the Google lock from and hit the Remove button located beside account access.

5. Click Remove from the confirmation prompt.

6. The access will be removed from your device and shown on the confirmation prompt.

A reset may be carried out automatically on your device or you may need to do it manually from Settings app to complete the operation, depending on the device.
FAQ related to Remove Goole Lock
Certainly! Here are four frequently asked questions (FAQs) related to remove Google lock, factory resets, bypassing Google verification, and removing two-step verification from a Google account:
Q: Is it possible to remove Google lock?
A: Yes, it is possible to remove a Google lock, also known as Factory Reset Protection (FRP) lock, from a device. You can use LockWiper(Android) to bypass Google lock on android devices, even you don't have password.
Q: Does a factory reset remove Google lock?
A: No, a factory reset alone does not usually remove the Google lock. Factory reset protection is designed to prevent unauthorized access to a device after a reset. To remove the Google lock, you will typically need to sign in with the Google account and password that were previously used on the device.
Q: Is there an tool to bypass Google verification?
A: iMyFone Lockwiper (Android) is a strong FRP bypass tool that can unlock FRP on a variety of Android devices. It is compatible with a wide range of brands and models, including Xiaomi, Redmi, Samsung, and others.
Q: How can I prevent getting locked out of my Google account?
A: To prevent getting locked out, regularly update your recovery information, such as email addresses and phone numbers, in your Google account settings. Additionally, enable two-factor authentication for added security.
Conclusion
In this article,we have introduced some ways of how to remove google lock from android phone. You can bypass FRP lock from android phone which appears on various instances. If you do not have access to the device password or Google credentials, you can use iMyFone LockWiper (Android) google lock removal. However, if you have a password and can access the phone, use the methods we discussed in part 2.