Has your phone ever frozen while you were using it? By freezing, I mean when the phone is not responsive to touch. You cannot close the application or even turn off the screen; most times, this happens randomly without a cause. In such situations, the solution is to perform a reset.
Part 1: How to Soft Reset an Android Device
Android devices have different types of resets - soft reset and hard or factory reset. Soft resetting is crucial to rescue your phone from freezing, forgotten passwords, viruses, and so on. It is normally the first step you take in solving any software related issue. Soft reset is simply done by powering off your phone and turning it back on in a way that it clears errors.
Steps:
Step 1: Power off your device by pressing the power button and confirming the action.
Step 2: Wait till the phone is completely off and the screen turns black.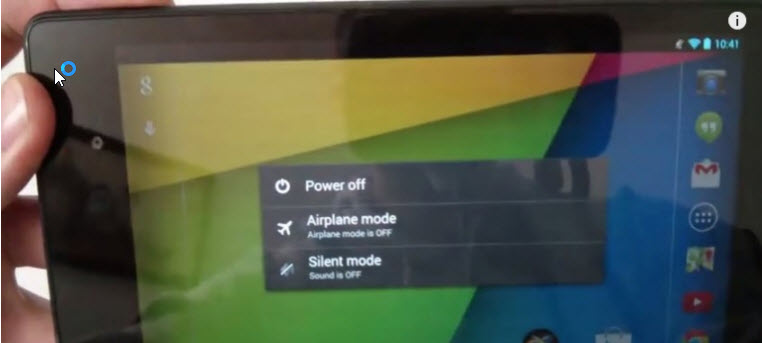 Step 3 (optional): If the phone has a removable battery, take it out for some seconds and re-insert it.
Step 4: Press the power button again to start the phone.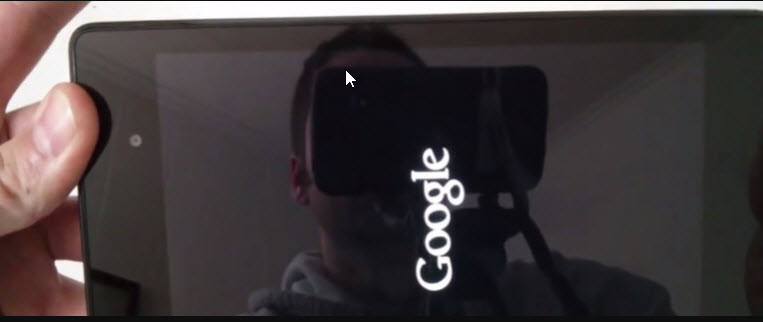 You have successfully soft reset android device.
Part 2: How to Factory Reset an Android Device
1. Factory Reset Android by Using iMyFone LockWiper (Android)
iMyFone LockWiper (Android) is a powerful tool that allows anyone - even people with no tech skills to carry out unlock and reset operations on Android devices. This is the recommended method not only because of its ease of use, but also because of the useful features it packs.
Key Features of iMyFone LockWiper (Android):
Totally reset your phone and allows you to set a new passcode.

Bypass screen locks without password instantly and completely.

Work with all kinds of screen locks set by device settings including PIN, password, pattern, fingerprint and face lock, or by third-party apps.

Also support to remove Google FRP lock without password.
How to Factory Reset Android Phone with iMyFone LockWiper (Android)
Step 1: Launch the application and select unlock screen mode, then connect your device to a PC or Mac via a USB cable.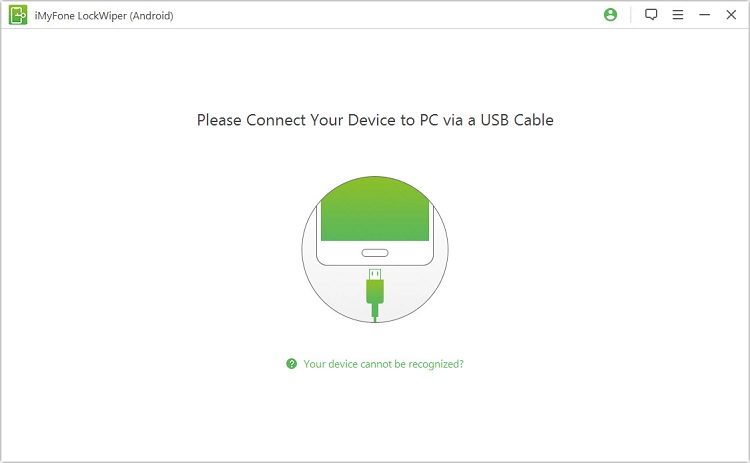 Step 2: On your computer, click "Start". LockWiper (Android) will load your device information automatically.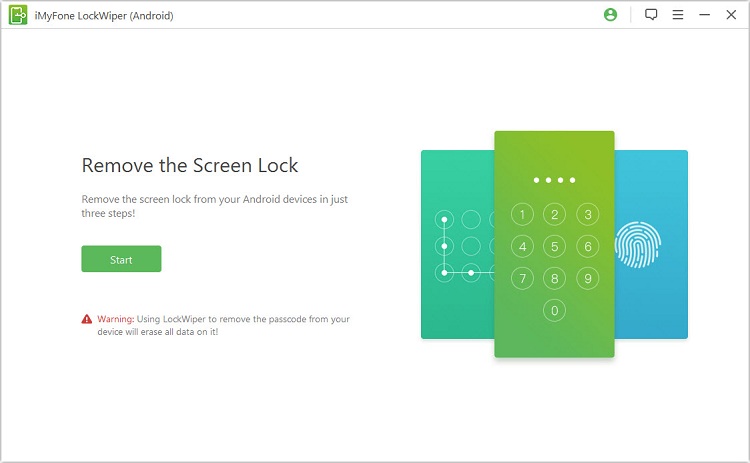 Step 3: Click "Start Unlock" if the information loaded is correct. If not, change it manually and click Start Unlock.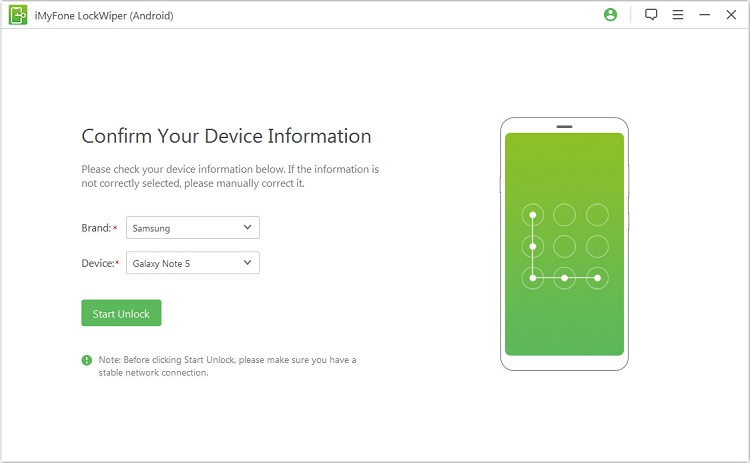 Step 4: Boot your phone into Recovery mode following the onscreen instructions and wait for your phone to get unlocked.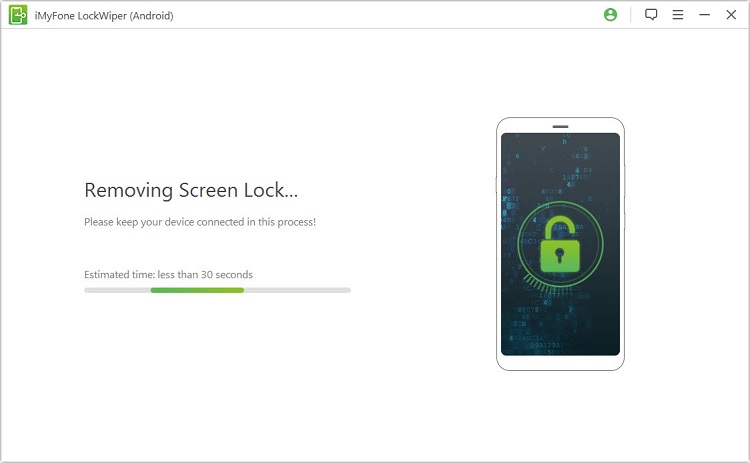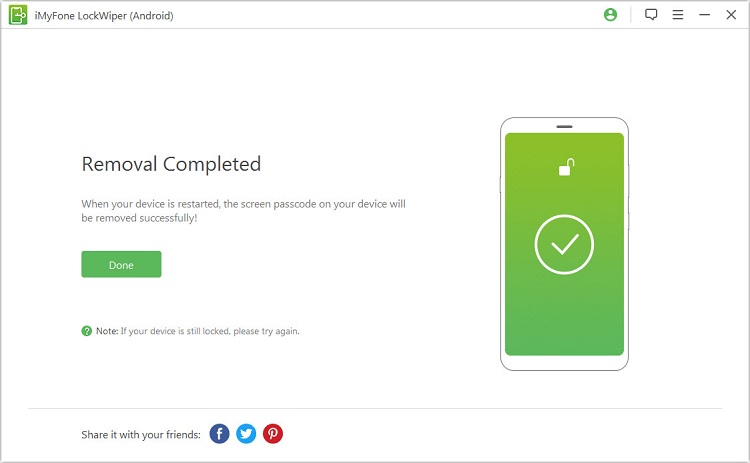 Note: It is suggested that you backup your important information before performing a reset via iMyFone LockWiper (Android) if you don't want to wipe out all your data.
---
2. Factory Reset an Android Device via Settings Menu
If soft reset Android cannot fix your issue and enable you to access your phone, factory resetting is a great way to get your device back to the manufacturers' settings. It is great if you have a backup of your phone's data (apps, pictures, music, contacts, etc.) because factory resetting your phone will completely wipe them all off.
Specific Steps:
Open "Settings" from your Home screen or app tray and navigate to "Backup and reset".

Click on "Factory data reset".

Click on the "Reset Phone" button.

Enter your password/lock pattern to confirm factory reset if it prompts you to do so.

Finally, tap "Erase Everything" to commence the factory restore operation.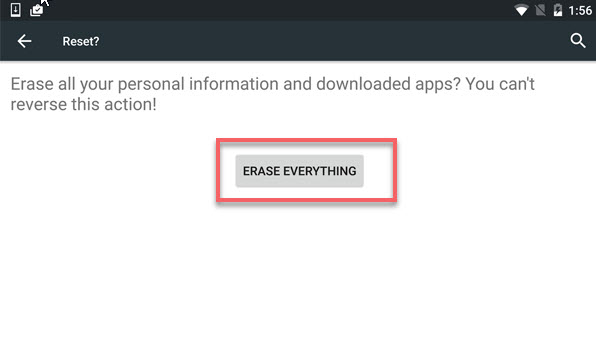 NOTE: If you want to wipe all your data and settings from your phone and ensure that they are unrecoverable, you'd better encrypt your phone before performing a factory reset.
Part 3: The Differences Between Soft Reset and Factory Reset
What is Soft Reset?
Soft resetting an Android device simply means restarting it to resolve issues by clearing RAM and temporary data. This process involves completely shutting down your phone and then putting it on, and not using the Restart option on your Power menu. Before performing a soft reset, ensure that you closed and your vital data saved.
What is Factory Reset?
Factory reset, also known as hard reset, is a delicate operation that wipes your phone data and restores the device to the manufacturer's settings. When attempting to fix a major issue such as password recovery, performing a factory reset is normally used as a last resort. Further this operation is also necessary when you want to clear your phone data before selling it, lending it out, or sending to a repairer, and so forth.
Soft Reset VS Factory Reset
Soft and hard resets are used for fixing device issues, but they differ in numerous ways. A soft reset frees RAM but does not cause the deletion of any data on your phone, while the purpose of a factory reset is to wipe the phone's data in order to remove troublesome software or settings.
Further, in their performance, to do a hard reset, you have to follow some specific procedures and are warned severally how the reset will delete all your files. On the other hand, performing a soft reset just involves you powering off your phone and then turning it back on.
---
Conclusion
Android phones and electronic gadgets in general can develop software issues due to so many factors, including a mere memory clog. Soft reset Android will normally fix lighter issues like phone freezing, while a factory reset is usually used for wiping all the data off a device to return it back to the original manufacturers' state. You are now equipped with the knowledge you need as this article has shown you how and when to perform the various resets and tools for doing these.