Android devices have replaced so many devices – clocks, cameras, and even PCs to an extent, thanks to their numerous features and incredible storage spaces. Without a smartphone, one feels empty. A worse feeling comes when you are with your Android device but cannot access it because you do not remember the lock screen password or PIN.
If you forget your password or need to use an Android device but do not know the password, this post will teach you various recommended techniques on how to unlock PIN code on Android devices.
Way 1: Unlock PIN Android Using Unlock Tool
Your Android device can get locked for many reasons, and the most common of all is if you forget your PIN or password. In this situation, you do not need to panic. A simple Google search for 'how to unlock PIN code on Android' brings up hundreds of unlock tools for Android; however, one stands out as other tools always seem to fall short in an area. iMyFone LockWiper (Android) is the perfect solution for unlocking forgotten PINs of Android devices.
Features of iMyFone LockWiper (Android)
Work for most Android operating systems, including the most recent OSes.

Unlock your device in a matter of minutes without password.

Easy to use that requires zero technical knowledge to unlock PIN code.

Completely wipes old password or PIN and allows you to configure new ones for maximum security.
Steps to Unlock PIN Code of Android Devices 
Step 1: Launch the program. Click Start on your computer screen.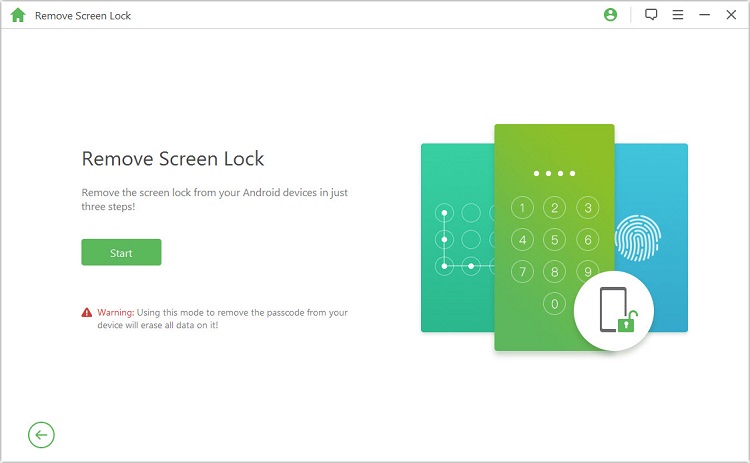 Step 2: Plug your Android device to your computer via a USB cable and LockWiper (Android) begins to load information about your device.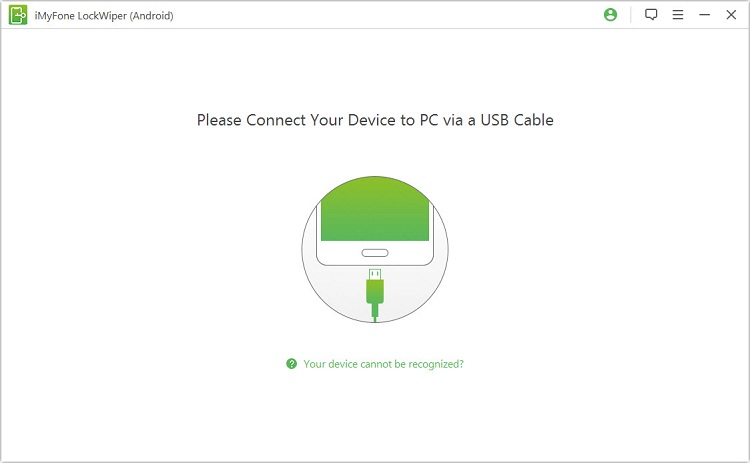 Step 3: If the loaded information is incorrect, you can configure it manually. But if the information is correct or after correcting it manually, click Start Unlock.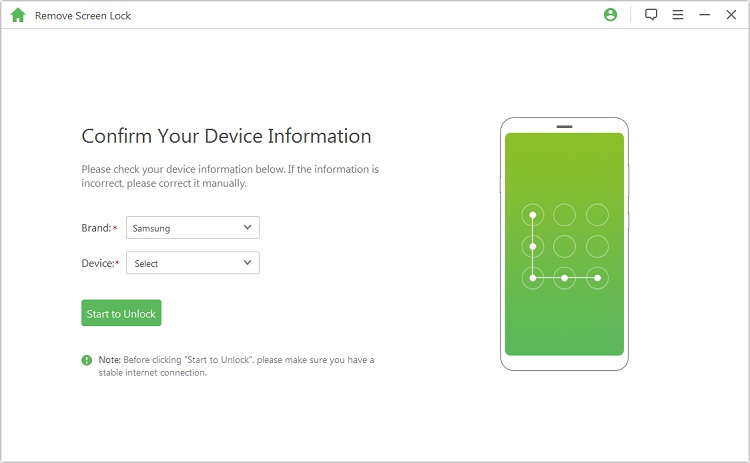 Step 4: Follow the steps to set up your device and it will start the unlocking process.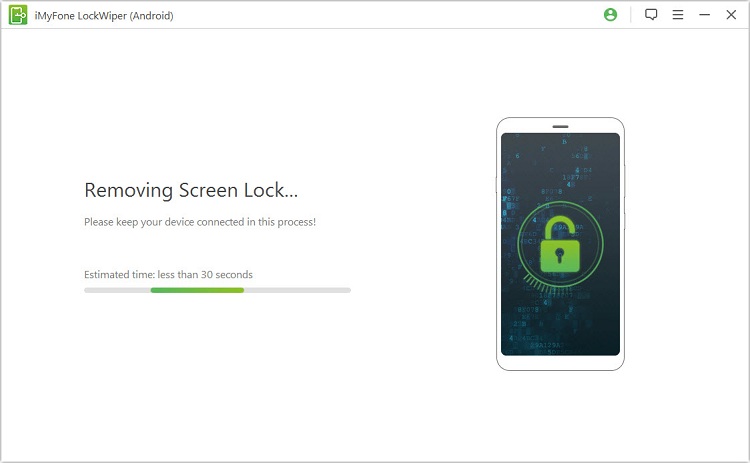 Step 5: Wait a second, the PIN on your device will be removed successfully.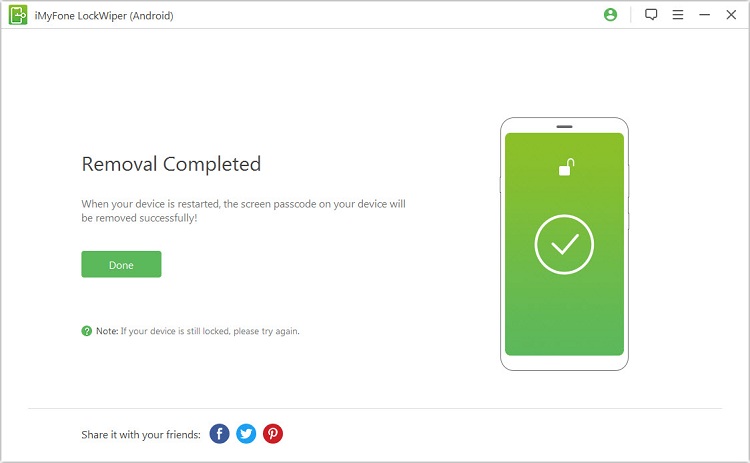 Way 2: Unlock PIN Android Using your Google Account
On the first time you set up your Android device, you are asked to configure a Google account. This process can be annoying, but it is a lifesaver if you ever get locked out of your device due to a forgotten PIN or password and you need to know how to unlock PIN code.
Steps
Step 1: After entering a wrong PIN or password about five times, tap Forgot Password?
Step 2: On the next screen, input your Google account details and click Sign in.
Step 3: Your device becomes unlocked within seconds.
Step 4: You can then set a different PIN or password for your Android device.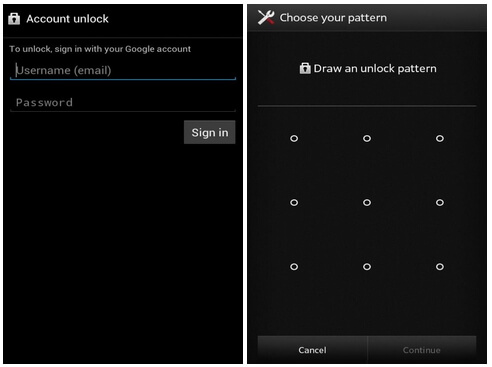 Way 3: Unlock PIN Android Using Google's Find My Device
This method has been ended by Google, as the Find My device service is now only used for locating Android phones and tablets. The service sends a message to the device's screen and returns the geographical location of your device. However, there are several other options for unlocking Android devices. Continue reading to learn about them when you are looking for ways on how to unlock PIN code.
Steps
Step 1: On your computer go to the android.com/find and sign in to your Google Account.
Step 2: After you signed in, your device will get a notification.
Step 3: Choose what you want to do from the option of 'Play sound', 'Lock', 'Erase'.
Step 4: Choose Erase to deletes all data on your device and it will also delete the PIN code on your device.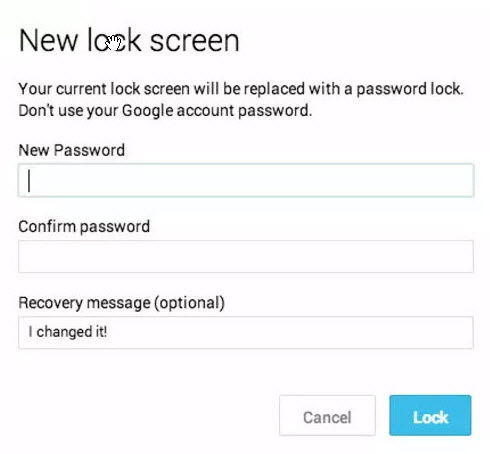 Way 4: Unlock PIN Android Using Samsung's Find My Mobile
This technique is strictly for Samsung device users who have a Samsung account linked to their device, and Find My Mobile activated on the phone. Continue reading to find out how to unlock PIN code using Samsung's Find My Mobile.
Steps
Step 1: On your computer, laptop, or another smartphone, visit the Find My Mobile website.
Step 2: Log in with the Samsung account that is associated with your device.
Step 3: On the top-left of the website, you will find your device, and the phone number on it displayed. Click Unlock my device.
Step 4: Click Unlock on the right.
Step 5: To begin the recovery process, confirm your choice and wait for a moment for your device to get completely unlocked.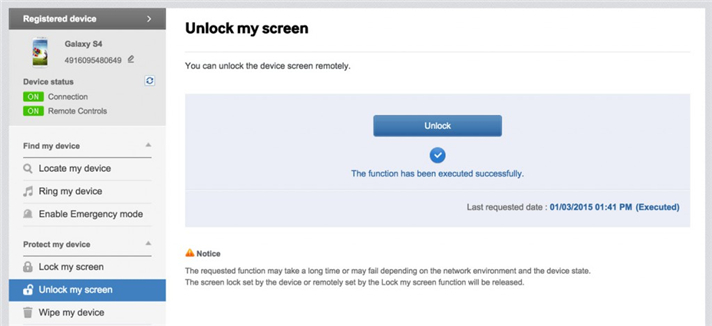 This process is quick and works within mere seconds. After unlocking, you can configure a new password and PIN to ensure that your device is secure.
---
You now know five different, 100% safe methods to unlock PIN code of Android devices. Some of these methods will wipe all your data and some won't. Therefore, read carefully and pay close attention before you unlock PIN code, password, or pattern using any of the above techniques. Of all the listed methods and tools, we highly recommend that you make use of the third-party software iMyFone LockWiper (Android), as it is the most painless and works for many different kinds of unlocks.