Every time you think about unlocking your mobile phones, you might be concerned about how complex the process would be and how much it would cost you.
Unlocking your phone might cost anything from nothing to almost a hundred dollars. How much to get a phone unlocked depends on how you want to unlock your phone - unlock screen password, or unlock network carrier.
Part 1: How Much to Get a Phone Unlocked with iMyFone LockWiper (Android)
---
iMyFone LockWiper (Android) is basically an advanced tool or application. You don't really have to be very technically sound to crack these steps, and technical support is ensured. Another best thing is that you would receive updates throughout your lifetime.
Key Features of the Software:
Instantly remove various kinds of Android lock screen including PIN, pattern, password, face and fingerprint lock.
Completely remove Google account/bypass FRP devoid of password.
Allow you to gain full access to your device and use a different Google account.
Support more than 6000 Android devices, compatible with Samsung, LG, Motorola, Huawei, and so on.
iMyFone LockWiper (Android) is available in various license types:
Tips
The license will be sent within minutes after purchasing. With 30-day money back guarantee, it is safe to buy and use.
How to Get a Phone Screen Unlocked with iMyFone LockWiper (Android):
Step 1: Install and run the application on your PC. Click on Remove Screen Lock mode then tap Start to initiate the process.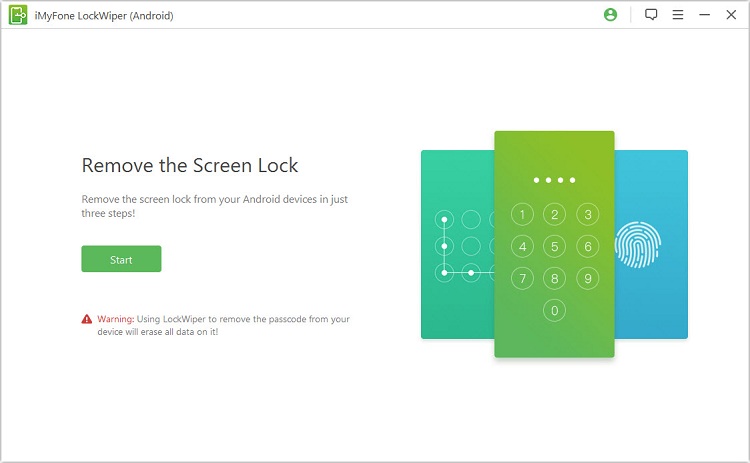 Connect your device to the PC with a USB cable, the LockWiper would load up your device information automatically.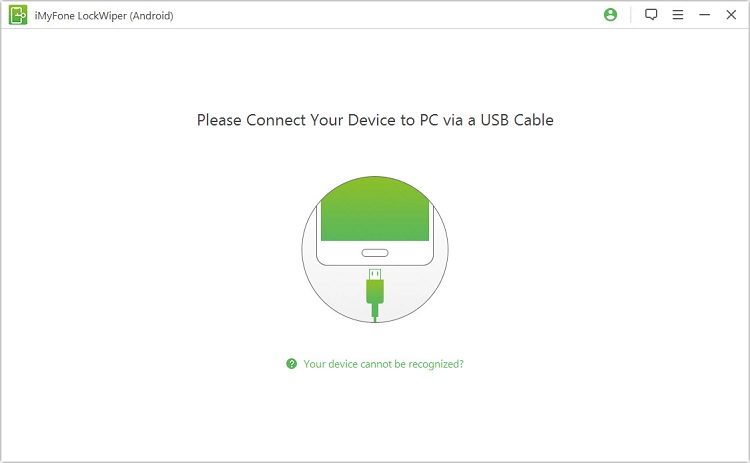 Step 2: Click on Start Unlock after confirming that the information is accurate.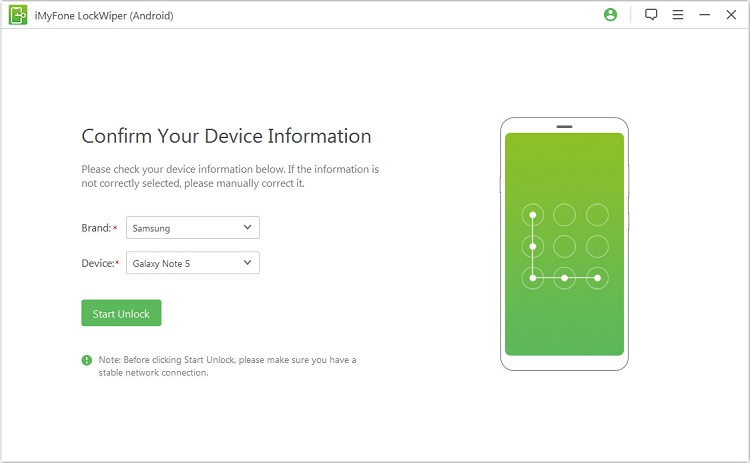 Step 3: Reset your device by following the instructions displayed on the screen. The LockWiper handles unlocking then.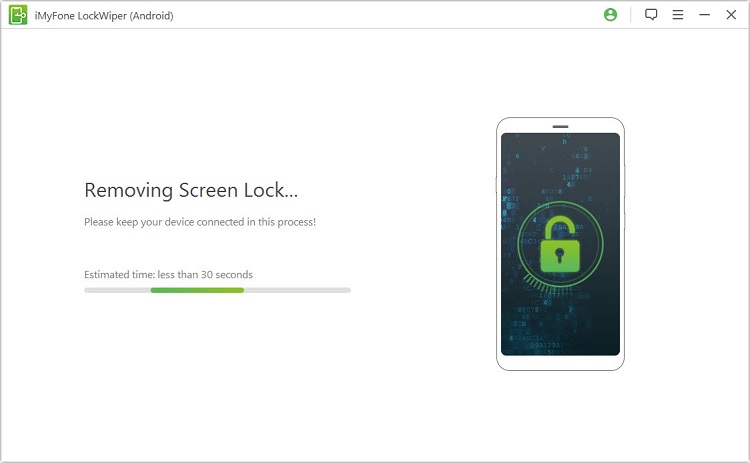 Kindly wait for a few minutes. Once the process is done, the screen lock is completely removed from your device.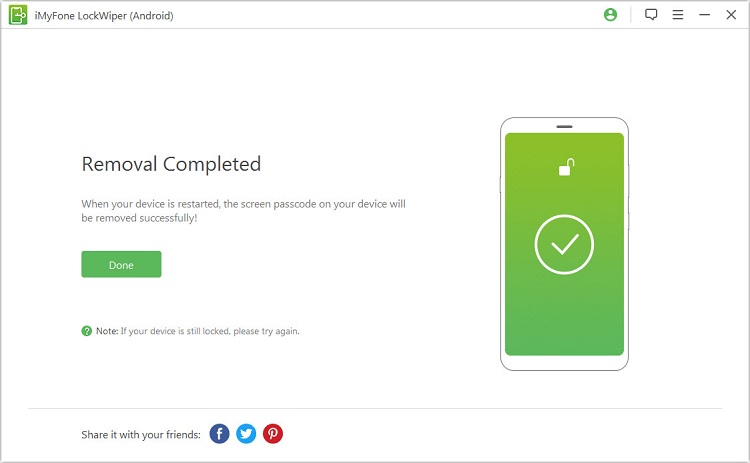 Part 2: How Much to Get a Phone SIM Unlocked?
---
If you bought a phone locked to a network provider you bought it from, you must consider unlocking it when traveling abroad to eliminate roaming charges.
Mobile phone providers come with different unlocking policies and processes. Some providers would unlock your phone after a certain period of time and charge a fee. While some would unlock your phone at any time for free.
Part 3: What You Should Know Before SIM Unlocking Your Phone?
---
Phones are mainly locked because, while these phones are sold, they get to be retained on the same network and you are bound to monthly payments for the carrier. Now, if you want to terminate this contract, you can just try paying a fee.
Now you might be thinking, why should we actually unlock our phones?
You must know this fact that most of the phones you purchase from the United States are locked into a specific carrier. You automatically get to a contract with the same carrier and you are liable to pay charges for using the same network. But there could be chances like this network not providing a great service or the carrier charges too high while you are on roaming. If you have an unlocked phone, you can easily connect to the local network and pay lesser charges!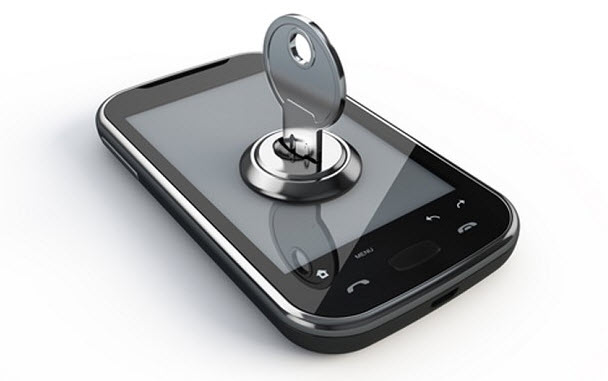 1

Is It Illegal to Get Your Phones Unlocked from the Carrier?
Well, you might have doubts regarding the legal part of unlocking your phones. It is totally legal in the United States to unlock your phone, in other words, consumers have the entire right over which providers they seek for usage. It is a fact that back in 2013 this was illegal, but the current legislation makes it totally legal to get your phone unlocked from the respective carrier.
2

How to Check If Your Phone is Locked or Not?
To find whether your phone is locked or not, you just got to get a SIM card of a different carrier that is compatible with your phone. Insert this SIM to the slot, restart your phone and check if this sim card is accepted by your phone. If your device is locked or if it doesn't accept other carriers, you will find a "Sim card is missing or rejected message". If you don't find any such message, try making a call, and if you succeed, you can be content that your phone is an unlocked device.
3

Locked or Unlocked Phones? Which One is Better?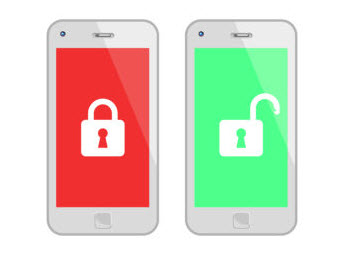 There is no doubt that unlocked phones are better than locked ones!
Pros
If you don't use a locked phone, in fact, you can connect the same to a carrier of your preference.
You don't have to spend hours and it won't pay you too much to get a phone unlocked, by calling these carriers and paying the termination fee.
Locked phones charge really high roaming charges while you travel abroad.
You can get these phones online. Most of the shopping sites, Amazon or eBay have a separate section for unlocked phones.
Comparing the pros and cons of both phones, you'll find it's always best to go for an unlocked mobile phone. And if you end up with a locked mobile phone, no need to worry how much it would cost to get a phone unlocked. There are solutions that charge free.
Conclusion
The above is the discussion about how much to get a phone unlocked, hope we can live to help you. If you happen to get a second-hand phone with locked screen, You might as well try iMyFone LockWiper (Android) which will unlock your screen passcode instantly with 3 simple steps.